BaseballHQ.Com Subscriptions
Whether you simply need vital pre-season tools or year-round intelligence, there is a subscription package for you!
For a complete list of BaseballHQ.com's features and tools, see our What's Inside? page.
Subscription Type

Draft Preparation

Full Year Access

Subscription Term

Subscribe any time from January 15 on. Full access through April 30.

Year-round access, renewed automatically each October 1

Price

$39

Today's Price: $80
(Subscription through September 30)

Annual renewal rate: $89
How Full Year Access works
Full-year subscribers can take advantage of a pro-rated discount based on the time of year when they first place their order. This provides access to BaseballHQ.com through September 30 (or the end of the baseball regular season). Your subscription will then be renewed automatically on October 1 at the $89 annual rate.
Pro-rated pricing:

October        $89             April 1-15        $70
November       $89             April 16-30       $60
December       $89             May               $50
January        $85             June              $40
February       $80             July              $30
March          $75             August            $20
                               September         $10

If you do not wish to have your subscription renewed automatically, you may cancel the auto-renewal at any time prior to October 1.
Order today, choose subscription type:
Free Weekly eNewsletter
The industry's #1 analytical weekly e-mail newsletter is ABSOLUTELY FREE!
More Information
Shopping Cart
Listen to Baseball HQ's weekly audio programs.
Subscribe today!
Learn More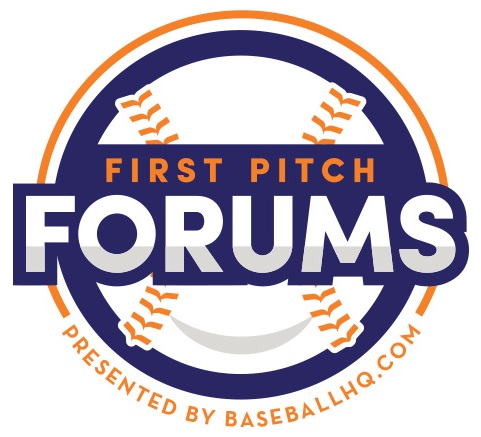 "Beyond the Wisdom of the Crowd"
Sat, February 25th: CHICAGO
Sun, February 26th: ST. LOUIS
Fri, March 3rd: DC/VIRGINIA
Sat, March 4th: NEW YORK/NEW JERSEY
Sun, March 5th: BOSTON
Sat, March 11th: LOS ANGELES
Sun, March 12th: SAN FRANCISCO
REGISTRATION NOW OPEN!