First Pitch Arizona - Testimonials
First Pitch Arizona > Testimonials
Check out the conference Facebook page!

WHY OUR ATTENDEES KEEP COMING BACK, YEAR AFTER YEAR...
"This was my first time at First Pitch. I was surprised at how compelling the best of the sessions were. They totally captured my attention and the time flew by."
---
"What FPAZ does best is that it exposes the attendees to the work the smartest guys and gals in the biz are working on and reveals new ideas and new ways of thinking about the game."
---
"Been coming 10+ years. 2018 was the best ever."
---
"As a first timer, i really enjoyed it and am looking forward to coming back."
---
"FPAZ was so useful & fun—it wasn't just one thing. As someone who has played fantasy baseball since '88 (with success) I had this on my radar for awhile. It will be difficult to keep me away now. Enjoyed meeting many "experts" I've been reading and listening to for years. Also enjoyed talking with like minded attendees. And I loved Draft Night."
---
"It's no one thing. For me, I think it is more that I enjoy it more each year. We have a great community and my circle expands every year."
Steve Belmont
---
"The opportunity to meet and talk baseball with a group of people who are equally passionate about it as I am."
Scott Gilroy
---
"Scouts, experts providing their thoughts on players was invaluable. Great to hear their rationale and thought process behind why they view certain players as having upside. Just loved the thinking-man's baseball atmosphere of the entire weekend."
First Pitch Attendee
---
"Hearing from experts who can break down players skills and getting to ask them questions. That provides invaluable insights when determining who to select in my auctions."
Rocky Piaggoine
---
"Just a lot of like-minded people talking about baseball in November. Everyone approachable, and the content was both broad and deep."
Brian Slack
---
"Everyone was extremely nice and personable. It was nice to associate the person with the voice you hear or read."
Joseph Pawlicki
---
"The quality of the presentations and the sprit that exists at First Pitch Arizona. I have never been to any other event where everyone thoroughly enjoys talking baseball for three straight days. Any one who attend FPA is likely to come back again. You just can't find a better event for serious fantasy baseball enthusiasts."
Ed Hubbard
---
"Wish we could schedule these on a 30-hour day, so I could attend ALL the breakout sessions!"
First Pitch Attendee
---
"I'm already planning for next year. Thanks, guys, for a great weekend. I'll be back, for sure."
Mike Tanner
---
"I find it entertaining and useful from a fantasy perspective. If I didn't, I wouldn't keep coming back."
Andy Smith
---
"Knowledge and insight very abundant. Everyone seemed very approachable especially Paul Sporer, Ryan Bloomfield and Tristan Cockcroft."
David Lewis
---
"Accessibility to experts was great, and it was awesome to interact with so many bright and interesting attendees. Definitely a tribe to which I want to belong."
Mike Tanner
---
"The session that Eno did was one of the best sessions I have experienced in my many years of attending. I loved that he offered statistical advice of players to be watching and why we should be aware of them."
Michael Johnson
---
Free Weekly eNewsletter
The industry's #1 analytical weekly e-mail newsletter is ABSOLUTELY FREE!
More Information
Shopping Cart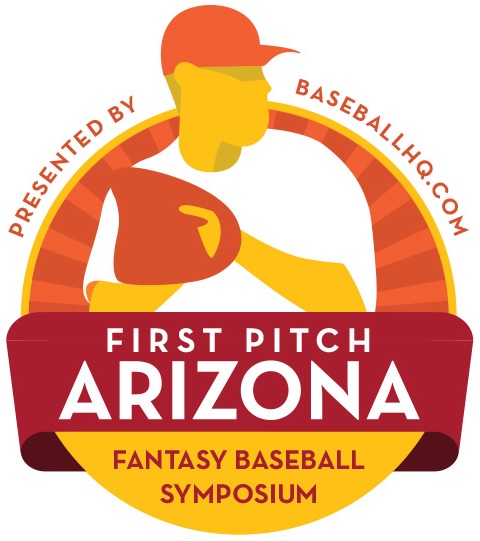 November 3rd-6th, 2022
Sheraton Mesa Wrigleyville West
EARLY BIRD REGISTRATION NOW OPEN
!