First Pitch Arizona - 2019 Speakers
First Pitch Arizona > 2019 Speaker commitments
This document is in-progress; list and bio information (currently from our 2018 program) will be updated throughout the next months. Our 2018 program featured more than 40 speakers and writers.
Andy Andres (BaseballHQ.com)
Andy teaches Natural Sciences and Mathematics at Boston University, but also developed and teaches the highly successful MOOC "Sabermetrics 101: An Introduction to Baseball Analytics" to about 50,000 registered learners on the edX platform during its two runs in 2014 and 2015. As a Datacaster/Stringer for MLBAM, he is responsible for keeping score of games at Fenway Park for various Internet applications like mlb.com's Gameday and ESPN's Gamecast.
Chris Blessing (BaseballHQ.com)
Since 2009, Chris has been covering prospects for a multitude of prospect websites, including Scouting the Sally, Bullpen Banter and Rotoscouting. For the past four seasons, he has contributed exclusively to BaseballHQ, providing scouting reports in the Eyes Have it series and player profiles for the Minor League Baseball Analyst. Chris is a community theater superstar, appearing most recently as The Monster in Young Frankenstein the Musical at Artistic Civic Theatre in Dalton, Ga. Follow Chris on Twitter @C_Blessing.
Ryan Bloomfield (BaseballHQ.com)
Ryan is the Director of Social Media for BaseballHQ.com, where he also writes a weekly Speculator column and has contributed to the Baseball Forecaster every year since 2013. In 2015, he penned the FSWA's Baseball Article of the Year (online) and was a finalist for Baseball Writer of the Year. You can find Ryan's musings on Twitter at @RyanBHQ.
Alex Chamberlain (FanGraphs.com)
Alex writes at RotoGraphs and contributed to this year's Lindy's Sports' Fantasy Baseball magazine. He obsesses over cognitive biases and the narratives we assign to naturally occurring random variance. He generally conducts research using only publicly available data and seeks to educate and empower the everyman fantasy enthusiast. He's a FSWA award winner and two-time Baseball Writer of the Year finalist. You can find him on Twitter, regretfully, @DolphHauldhagen.
Tristan Cockcroft (ESPN.com)
A Senior Writer for ESPN.com and co-host of the Fantasy Focus Baseball podcast, Tristan has analyzed fantasy sports since 1998, specializing in baseball and football. He is a three-time FSWA finalist for fantasy baseball writer of the year and is a member of the FSWA Hall of Fame. Tristan also owns two LABR-NL (2002, 2008) and three Tout Wars (2012-14) experts league titles. Follow Tristan on Twitter @SultanofStat.
Jason Collette (RotoWire.com)
Jason has been helping fantasy owners since 2001 at RotoJunkie, Fanball, and currently at RotoWire and was the 2013 FSWA Fantasy Baseball Writer of the Year (bribes pay off!). He covers the Tampa Bay Rays at TheProcessReport.net. You can hear Jason on Saturdays on the RotoWire SiriusXM Fantasy show throughout the season as well as on The Sleeper and The Bust podcast with Paul Sporer and Justin Mason each Sunday. You can follow his work on Twitter at @jasoncollette.
Patrick Davitt (BaseballHQ.com)
Patrick ("PD") started playing 4x4 Rotisserie in 1991 in a home lague, and now plays 5x5 (OBA) in Tout Wars (first Mixed Auction, now AL), finishing second in Tout-AL in 2016 and winning the Tout Daily Tournament in 2017. He joined the BaseballHQ team in 1999, despite writing an audition piece insisting Brad Fullmer would be a perennial all-star and Ichiro Suzuki would never hit in the big leagues. Since then, he has written columns and news coverage, and continues to write research articles and Facts & Flukes "Spotlight" reports. He currently writes BaseballHQ's weekly "Master Notes" column, and produces and hosts "BaseballHQ Radio," the weekly podcast that was named 2013 Podcast of the Year by the Fantasy Sports Writers Association. Follow PD on Twitter @patrickdavitt.
Doug Dennis (BaseballHQ.com)
Doug has been Baseball HQ's Bullpen Buyers Guide columnist since 1999. In addition, he has written articles for the Baseball Forecaster, USA Today, Sports Weekly, ESPN.com, ESPN the Magazine and he assisted the St. Louis Cardinals with player analysis for two years.
Jeff Erickson (RotoWire.com and Sirius/XM Radio)
Brent Hershey (BaseballHQ.com)
Brent is the General Manager of Content for BaseballHQ.com and serves as co-editor of the Baseball Forecaster and editor of the Minor League Baseball Analyst annuals. He has been writing at BaseballHQ.com since 1998. Follow him on Twitter @BrentHQ.
Eric Karabell (ESPN.com)
Eric is a senior writer for ESPN.com, covering fantasy baseball and football since 2001. He is a host of the Fantasy Focus Baseball Podcast and contributes to ESPN The Magazine and ESPN Radio. He has been honored twice as Fantasy Sports Writer of the Year by the Fantasy Sports Writers Association, his blog was named best fantasy baseball series for 2007 and he was inducted into the inaugural FSWA Hall of Fame class in 2010.
Peter Kreutzer (AskRotoman.com)
Peter has been the editor of the Fantasy Baseball Guide since 2000, on newsstands in January. He's contributed to Alex Patton's Predictions for Fantasy Baseball, Peter Golenbock's How to Win at Rotisserie Baseball, and from 1996 to 2009, his Ask Rotoman column was featured on ESPN, then Baseball Prospectus, and then MLB.com. His 1995 projections were the first fantasy content published on ESPN.com. He was inducted into the Fantasy Sportswriters Association Hall of Fame in 2016. Find his writing online at blog.askrotoman.com and pattonandco.com.
Brad Kullman (BaseballHQ.com)
Brad is a human performance specialist who has studied the brain and biomechanics for more than 25 years. In a three-decade Major League Baseball career, he served as a high-ranking executive and scout, including appointments as interim GM for the Cincinnati Reds on two separate occasions. As assistant general manager of the Reds, he directed the first formal R&D department in MLB. Follow Brad on Twitter @BradKullman.
Andrea LaMont
Clay Link (RotoWire.com)
Jeff Mans (GuruElite.com)
Jeff is the CEO of GuruElite.com and hosts his Guru Elite Show from 2-4 PM ET every weekday. Jeff is a 11-time daily fantasy sports live final qualifier, a two-time DFS live final winner, seasonal high stakes league winner, 2012 Cynopsis Sports Award nominee for Best Radio Show and winner of the 2015 FSWA Radio Show of the Year. He was also one of the featured leads in the 2015 documentary film "Living The Fantasy."
Adam McInturff (2080baseball.com)
Adam currently serves as the Assistant Director of Professional Scouting Content at 2080 Baseball. Previously, he worked in the Baseball Operations departments of the Baltimore Orioles and Texas Rangers, and was a Senior Prospect Writer at Baseball Prospectus. Adam resides in Washington, D.C.
Lenny Melnick
Ray Murphy (BaseballHQ.com)
Ray is the General Manager of Administration for BaseballHQ.com and co-editor of the Baseball Forecaster annual. He has been writing at BaseballHQ.com since 1999, he is a three-time league champion in the NFBC Main Event, including 4th-overall finishes in both 2012 and 2016. Ray also won (in a tie) the inaugural LABR mixed league in 2012, and added second-place finishes in 2014 and 2016.
Stephen Nickrand (BaseballHQ.com)
Stephen is Director of Skills Analysis for BaseballHQ.com and currently writes two weekly Buyers Guide columns on Starting Pitchers and Batters.
Dean Peterson (National Fantasy Baseball Championship)
Dean is a facilitator for live NFBC events in Chicago and a fomer 12-year Tout Wars veteran representing STATS LLC, where he also kept the data flowing to support your favorite fantasy games for many years. He is a life-long fan of Strat-O-Matic baseball, where he currently administers one league and participates in 3 others.
Dave Potts (RotoGrinders.com)
Dave is a full-time fantasy baseball player and analyst, and a longtime BaseballHQ.com subscriber. He has used BHQ tools to win at the highest level of both season-long and DFS baseball, including two $1 million wins in the 2014 FanDuel DFBC and the 2015 DraftKings MLB Main Event. He has also won the Main Event Overall Championship as well as the Platinum League in the National Fantasy Baseball Championship. In 2017, he was inducted into the NFBC Hall Of Fame.
Eno Sarris (TheAthletic.com)
Formerly the fantasy editor at FanGraphs, Eno Sarris is now the national baseball analytics columnist and editor at The Athletic. He's still in the clubhouse bugging players about their latest adjustment and in the computer lab bugging the nerds about their latest findings. Find him wherever the good beer is.
Ron Shandler (RonShandler.com and ESPN.com)
Ron is the founder of BaseballHQ.com and author of the Baseball Forecaster, the longest running publication in the fantasy baseball industry (since 1986). He was the first baseball analyst to develop sabermetric applications for fantasy league play, and he has written for numerous publications and websites. Currently, he hangs out with BABS at RonShandler.com and writes a weekly column for ESPN.com. Ron owns dozens of top-3 finishes in national experts leagues since 1994. Tweets random brain flakes @RonShandler.
Rob Silver (BaseballProspectus.com)
Paul Sporer (FanGraphs.com)
Jock Thompson (BaseballHQ.com)
Jock has written various columns and performed various tasks for BaseballHQ since 2004, where he is currently the director of news analysis and writes the weekly Keeper League column. He's written pieces for USA Today and Sports Weekly, in addition to producing baseball vlogs for The Young Turks (TYT) network. He currently resides in Orange County CA.
Derek Van Riper (RotoWire.com)
Derek ("DVR") is the Director of Media for RotoWire.com and winner of FSWA's Best Baseball Article on the Web (2010) award. Additionally, he won the Tout Wars Mixed Auction League in 2014, and NL LABR in 2015. DVR also co-hosts RotoWire's shows on SiriusXM Fantasy Sports Radio (XM 87, Sirius 210), the weekly Short Hops Podcast with Bernie Pleskoff, as well as the daily Rotowire Fantasy Baseball Podcast. You can follow Derek on Twitter @DerekVanRiper.
Brian Walton (Creativesports.com)
Brian is one of the managing principals of Creativesports.com, where he writes a weekly column. He also contributes to the Fantasy Baseball Guide while competing in the XFL, Xperts Fantasy League, and National League LABR. Brian was the 2009 National League Tout Wars champion, scoring the most points in the league history. His work can also be found daily at TheCardinalNation.com, where he writes about the St. Louis Cardinals and their minor league system.
Jeff Zimmerman (FanGraphs.com)
Jeff writes for RotoGraphs, The Hardball Times, Rotowire, Baseball America, and BaseballHQ. He has been nominated for two SABR Analytics Research Award for Contemporary Analysis and won it in 2013 in tandem with Bill Petti. He has won three FSWA Awards including one for his MASH series. In his first two seasons in Tout Wars, he's won the H2H and mixed auction league.
Todd Zola (Mastersball.com)
Todd is the principal owner at Mastersball.com where he manages the Platinum subscription content, featuring the industry's earliest player projections. Todd also writes for Rotowire and ESPN along with being a regular guest on BaseballHQ Radio. Todd participates in LABR, Tout Wars and the XFL and is a multiple time champion in the National Fantasy Baseball Championship. In 2017, Todd was named the Fantasy Sports Writers Association Baseball Writer of the Year.
NOTE: SPEAKER SLATE SUBJECT TO CHANGE.
Free Weekly eNewsletter
The industry's #1 analytical weekly e-mail newsletter is ABSOLUTELY FREE!
More Information
Shopping Cart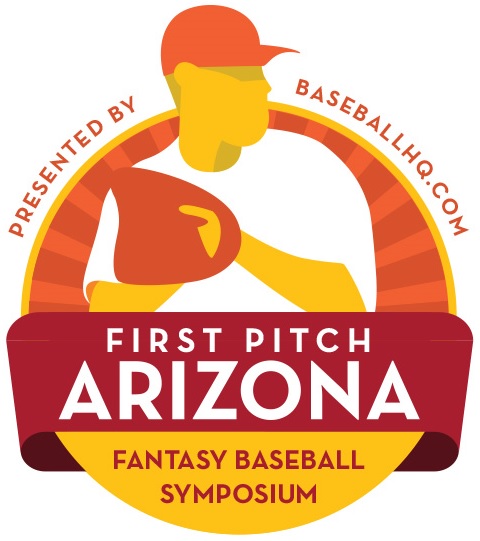 25th Anniversary edition!
October 10-13, 2019
Delta Mesa Phoenix
Early bird registration now open!