First Pitch Arizona - 2022 Speakers
First Pitch Arizona > 2022 Speaker commitments
EXPLORE FIRST PITCH ARIZONA:
HOME | DAY 1 | DAY 2 | DAY 3 | SPEAKER BIOS | HOTEL INFO | FPAZ and COVID | FAQs
Greg Ambrosius (National Fantasy Baseball Championship)
Greg is the founder of the National Fantasy Baseball Championship (NFBC) and is currently the General Manager of Consumer Fantasy Games at SportsHub Technologies. Greg has been the editor of Fantasy Sports Magazine since 1989 and is a former president of the Fantasy Sports Trade Association (FSTA) and the Fantasy Sports Association (FSA). Greg is a member of the FSTA Hall of Fame and the Fantasy Sports Writers Association Hall of Fame.
James Anderson (RotoWire.com)
James is RotoWire's Lead Prospect Analyst and Assistant Baseball Editor. His top 400 prospects for dynasty leagues has been one of the most trusted prospect lists in the industry since 2013. James hosts the weekly RotoWire Prospect Podcast year-round. He co-managed a team that finished 8th place overall (out of 2,388 teams) in the 2021 NFBC RotoWire Online Championship and he ranks second all time on the TGFBI historical leaderboard.
Andy Andres (BaseballHQ.com)
Andy teaches Natural Sciences and Mathematics at Boston University, but also developed and teaches the highly successful MOOC "Sabermetrics 101: An Introduction to Baseball Analytics" to about 50,000 registered learners on the edX platform during its two runs in 2014 and 2015. As a Datacaster/Stringer for MLBAM, he is responsible for keeping score of games at Fenway Park for various Internet applications like mlb.com's Gameday and ESPN's Gamecast.
Chris Blessing (BaseballHQ.com)
Chris is BHQ's Director of Prospect Analysis. He is co-host, with Brent Hershey, of the Eyes Have it podcast and contributes a weekly scouting column to BHQ every week. Chris contributes to the Baseball Forecaster, the Minor League Baseball Analyst, USAT Sports Weekly & Lindy's Baseball Preview. He is also an Associate Scout for an MLB organization listed on his LinkedIn profile.
Ryan Bloomfield (BaseballHQ.com)
Ryan is a two-time FSWA award winner, most recently winning the 2020 Baseball Writer of the Year award. He has been writing for BaseballHQ.com since 2011, where he currently pens a weekly Speculator column and doubles as the site's Social Media Director. Ryan is an Associate Editor of the Baseball Forecaster and has contributed to the book since 2013. You can follow Ryan on Twitter at @RyanBHQ.
Derek Carty (THE BAT X Projection System, RotoGrinders.com, EVAnalytics.com)
Derek is a DFS- and sports betting-focused analyst whose work you may find at ESPN, RotoGrinders, EV Analytics, or any number of other places. He is the creator of THE BAT X projection system for season-long (at FanGraphs), DFS (at RotoGrinders), and sports betting (at EV Analytics), which routinely is found to be the most accurate original projection system in fantasy in third-party studies. He is also the creator of THE BLITZ projection system for NFL. Derek has won 10+ MLB expert league titles with 25+ top-three finishes (roughly 50%), including being the youngest-ever winner of LABR. He was previously a regular on ESPN's Baseball Tonight and is a proud graduate of MLB's Scout School.
Matt Cederholm (BaseballHQ.com)
Matt has been playing Rotisserie baseball since before the reserve roster. He's been a BaseballHQ.com writer since 2010, and has written the Big Hurt column since 2017 (he's not a doctor, but his cousin is). In his spare time, he is pursuing a PhD in Economics and even has a full-time job.
Chris Clegg (Fantrax.com)
Chris is a Senior MLB writer for Fantrax and a featured writer at FantasyPros. You can find him behind the microphone co-hosting the Fantrax Toolshed Podcast with Eric Cross. Chris also assists with scouting at Greenville Drive games for SoxProspects. He enjoys spending time with his family and two dogs and playing golf during his free time. You can follow his work on Twitter @RotoClegg.
Tristan Cockcroft (ESPN.com)
Tristan is a Senior Writer for ESPN.com, specializing in baseball and football. He is a three-time FSWA finalist for fantasy baseball writer of the year and is a member of the FSWA Hall of Fame. Tristan also owns two LABR-NL (2002, 2008) and three Tout Wars (2012-14) experts league titles. Follow Tristan on Twitter @SultanofStat.
Ariel Cohen (FanGraphs.com)
Ariel is the 2019 FSWA Baseball Writer of the Year. He also won for 2020 FSWA Baseball Article of the Year. He is the creator of the ATC (Average Total Cost) Projection System. He writes for FanGraphs, CBS Sports, SportsLine, RotoBaller and is the host of the Beat the Shift Podcast (@Beat_Shift_Pod). Ariel was the 2020 Tout Wars Head to Head winner. He also plays in LABR as well as the NFBC. Follow Ariel on Twitter at @ATCNY.
Jason Collette (RotoWire.com)
Jason has been helping fantasy owners since 2001 at RotoJunkie, Fanball, and currently at RotoWire where his Collette Calls column won best baseball column in 2018. He was also the 2013 FSWA Fantasy Baseball Writer of the Year (bribes pay off!). You can hear Jason on Saturdays on the RotoWire SiriusXM Fantasy show throughout the season as well as on The Sleeper and The Bust podcast with Paul Sporer and Justin Mason each Sunday. You can follow his work on Twitter at @jasoncollette.
Christopher Crawford (NBCSportsEDGE.com)
Eric Cross (Fantrax.com)
Eric Cross is the lead MLB/Fantasy Baseball writer and prospect analyst for FantraxHQ and has been with the site since March of 2017. Outside of Fantrax, Eric is a featured writer at FantasyPros and contributes to the best-selling Fantasy Baseball Black Book. Eric is also the host of the Fantrax Toolshed Podcast. Eric was accepted into the FSWA (Fantasy Sports Writers Association) in 2018 and was named the 2021 Baseball Writer of the Year. He currently lives on the coast of Maine with his two children.
Patrick Davitt (BaseballHQ.com)
Patrick ("PD") started playing 4x4 Rotisserie in 1991 in a home league, and now plays 5x5 (OBA) in Tout Wars (first Mixed Auction, now AL), finishing second in Tout-AL in 2016 and winning the Tout Daily Tournament in 2017. He also plays in the RazzSlam best-ball points experts' league and the NFBC-rules Great Fantasy Baseball Invitational experts' league. PD joined the BaseballHQ team in 1999, after writing an audition piece insisting Brad Fullmer would be a perennial all-star and Ichiro Suzuki would never hit in the big leagues. Since then, he has written columns and news coverage at the site, and continues to write research articles and Facts & Flukes "Spotlight" reports. He currently produces and hosts "BaseballHQ Radio," the weekly podcast that was named 2013 Podcast of the Year by the Fantasy Sports Writers Association. Follow PD on Twitter @patrickdavitt.
Jeff Erickson (RotoWire.com, Sirius/XM Radio)
Jeff is a co-founder of RotoWire and the only two-time winner of Baseball Writer of the Year from the Fantasy Sports Writers Association. He's also in the FSWA Hall of Fame. He roots for the Reds, Bengals, Red Wings, Pacers and Northwestern University (the real NU). You can listen to Jeff on RotoWire Fantasy Sports Today on SiriusXM Fantasy at their new time slot, from 8:00-10:00pm ET.
Alex Fast (PitcherList.com)
Alex is the Sports Emmy award-winning Vice President of Pitcher List and co-creator of the CSW metric. He has won two FSWA Awards (Best Research Article and Baseball Podcast) and Tout Wars. When not hosting the On The Corner podcast with Nick Pollack he's creating visuals for the Sunday Night Baseball broadcast on ESPN. Alex has made frequent appearances on MLB Network, MASN and ESPN.
Rob Gordon (BaseballHQ.com)
Rob has been a minor league analyst for Baseball HQ since 2003. He is a regular contributor to Baseball HQ's minor league analysis and typically covers 7-8 AL/NL organizations. Each year Rob writes scouting reports for 30+ players for each of his organizations for the Minor League Baseball Analyst and provides a more detailed analysis of the top 15 prospects in the yearly Organizational Reports. Rob also contributes to the Baseball Forecaster's minor league coverage and occasionally writes columns for USAT Sports Weekly and appears on the Eyes Have It podcast and Baseball HQ Radio with Patrick Davitt. Rob received his Ph.D in 20th Century US History from Wayne State University and since 1998 has worked as an Academic Advisor and Coordinator of First Year Student programs at the University of Michigan (Go Blue!).
Michael Govier (FTNFantasy.com)
Michael Govier analyzes fantasy baseball for FTN. His weekly in-season article Groovin' With Govier is simultaneously informative and high-octane entertainment. The same goes for his lively fantasy baseball show, The Pallazzo Podcast, which covers season-long redraft and dynasty. Michael has been playing various forms of fantasy baseball since 1999. He is an alum of the University of Michigan and hails from the metro Detroit area. If you find him in the hallways at FPAZ and offer up a critical assessment of Tigers owner Chris Illitch, he will definitely give you a high-five. Follow Michael on Twitter @mjgovier where his frequent videos will bring a smile to your face.
Brent Hershey (BaseballHQ.com)
Brent is the General Manager of Content for BaseballHQ.com and serves as co-editor of the Baseball Forecaster and editor of the Minor League Baseball Analyst annuals. He has been writing at BaseballHQ.com since 1998. Follow him on Twitter @BrentHQ.
Greg Jewett (RelieverRecon.com)
Greg is the current closer expert for The Athletic, owner of Reliever Recon on Patreon, contributor to Baseball HQ and fantasy baseball analyst since 2013. Made the playoffs in both seasons of Tout Wars head-to-head points league, and proud TGFBI participant since its inception.
Eric Karabell (ESPN.com)
Eric is a senior writer for ESPN.com, covering fantasy baseball and football since 2001, and a member of the inaugural FSWA Hall of Fame class in 2010. Follow Eric on Twitter at @karabelleric.
Peter Kreutzer (pattonandco.com)
Peter was inducted into the Fantasy Sports Writers Association Hall of Fame in 2016. He started writing for Alex Patton and Les Leopold's books in the early 1990s, ESPN Sportzone published his projections in 1995, its first season, and ESPN originated his Ask Rotoman column\ in 1996. It ran there, along with his Spring Training Fantasy Diary, for three years. After a summer with Baseball Prospectus, he wrote Ask Rotoman and provided projections and profiles to MLB.com from 2000 to 2009. Peter originated the Fantasy Baseball Guide: Professional Edition in 2000 and is working on the 2023 edition (the 23nd, damn you COVID) at this very moment, even if you're watching him eat a taco and drink a beer in Old Scottsdale at this very moment, too. The Fantasy Baseball Guide will be out on newsstands in January.
Eric Longenhagen (FanGraphs.com)
Eric has been FanGraphs' Lead Prospect Analyst since 2016. He previously worked for the Phillies Triple-A affiliate, Baseball Info Solutions, ESPN.com, and other writing outlets. The 2023 season will be his 16th working in baseball in some capacity.
Justin Mason (FriendsWithFantasyBenefits.com, TGFBI.com)
Justin is the Lead Fantasy Writer and co-owner of Friends with Fantasy Benefits, the owner The Great Fantasy Baseball Invitational, and a certified addiction specialist. Justin writes for FWFB and FanGraphs and can be heard via podcast on the Sleeper and the Bust, TGFBI, and FWFB podcasts. He can be found on Twitter @JustinMasonFWFB.
Tim McLeod (Prospect361.com)
When not digging out from the snow in Northwestern Ontario, Tim has spent the past 15 years scouring Asia searching for the next Ichiro, reporting his findings in The Fantasy Baseball Guide. He can be found hanging out on Facebook at Baseball 365, Patton & Company, and Prospect 361. Every Friday and Sunday, he joins Rich Wilson as an analyst on the long-running Prospect361 Podcast. Tim participates in Tout Wars, LABR, and the XFL (with partner Josh Paley), with an emphasis on the Mixed Draft format.
Ray Murphy (BaseballHQ.com)
Ray is the General Manager of Administration for BaseballHQ.com and co-editor of the Baseball Forecaster annual. He has been writing at BaseballHQ.com since 1999. Primarily a mixed-league player, he is a four-time league champion in the NFBC Main Event (including 4th-overall finishes in both 2012 and 2016), and also won (in a tie) the inaugural LABR mixed league in 2012, a TGFBI league title in 2018, and Tout Wars Mixed Draft in 2019.
Dean Peterson (National Fantasy Baseball Championship)
Dean is a facilitator for live NFBC events in Chicago and a former 12-year Tout Wars veteran representing STATS LLC, where he also kept the data flowing to support your favorite fantasy games for many years. He is a life-long fan of Strat-O-Matic baseball, where he currently administers one league and participates in 3 others.
Nick Pollack (PitcherList.com)
Nick founded PitcherList.com in 2014 after years pitching in college, coaching travel baseball, and giving private pitching instruction. FSWA award winner, and has been published in Washington Post, CBS Sports, and FanGraphs. He currently can be found discussing starting pitching to his heart's content exclusively at his home site. Creator of the CSW stat and too many terrible fantasy baseball terms.
Geoff Pontes (BaseballAmerica.com)
Geoff is the founder of ProspectsLive.com and a veteran in the prospect space. He recently moved to a full-time role at Baseball America as a Prospect Writer and Co-Editor of the annual Baseball America Prospect Handbook. Over his career Geoff has covered MLB, MiLB, NCAA, the Cape Cod League, the MLB Draft and fantasy/dynasty baseball. He takes a balanced approach to evaluation that blends scouting, analytics, and sourced material.
Dave Potts (RotoGrinders.com)
Dave is a longtime player and analyst for both season-long and DFS baseball. He is a member of the NFBC Hall of Fame, having won the Main Event Overall Championship along with multiple other league titles including the Platinum League and the Ultimate Auction. He is a 2-time million dollar winner in DFS and currently writes daily content at RotoGrinders. He is also an FSWA winner for Baseball Article of the Year.
Jesse Roche (BaseballProspectus.com)
Jesse is a dynasty baseball writer and ranker for Baseball Prospectus, responsible for the Top-500 Dynasty Rankings and Top-500 Dynasty Prospects. In addition, Jesse hosts the podcast There Is No Offseason (TINO). An avid dynasty baseball player, Jesse has experience in a diverse range of leagues, including rotisserie, head-to-head, points, and simulation. Jesse has won several industry dynasty leagues, including Prospects 365 Expert League and D1S 30 Rock, and was a five-time website-wide champion at Benchwarmer Baseball. This year, Jesse, along with Bret Sayre, James Anderson, and Ian Kahn, began the Highlander Dynasty Invitational (HDI), the first of several curated industry dynasty leagues in the coming years. You can follow Jesse on Twitter @jaroche6.
Eno Sarris (TheAthletic.com)
Formerly the fantasy editor at FanGraphs, Eno Sarris is now the national baseball analytics writer and fantasy columnist at The Athletic. He's still in the clubhouse bugging players about their latest adjustment and in the computer lab bugging the nerds about their latest findings. Find him wherever the good beer is.
Vlad Sedler (FTNFantasy.com)
Vlad is the head of baseball content at FTN Fantasy. He is a former Tout Wars champion, CDM Hall of Famer and winner of over 30 NFBC leagues. Some, though not all, call him the FAAB Whisperer.
Ron Shandler (RonShandler.com)
Ron is the founder of BaseballHQ.com and author of the Baseball Forecaster, the longest running publication in the fantasy baseball industry (since 1986). He was the first baseball analyst to develop sabermetric applications for fantasy league play, and he has written for numerous publications and websites, including USA Today, ESPN and The Athletic. Find his latest innovations at BABSbaseball.com and look for his upcoming fantasy baseball history/memoir, "Fantasy Expert," coming soon. Ron owns dozens of top-3 finishes in national experts leagues since 1994. He tweets random brain flakes @RonShandler.
Rob Silver (Launch Angle Podcast)
Rob is the 2016 NFBC Main Event Overall Champion. He is currently the co-host of the Launch Angle Podcast.
Paul Sporer (FanGraphs.com)
Paul is the Fantasy Baseball Editor at FanGraphs where he also writes articles and hosts The Sleeper & The Bust podcast. He has been playing fantasy baseball since 1991 and won a Main Event league title in 2021. He has been writing/talking about baseball on the internet since the early-2000s and went full-time with it in 2014.
Matt Thompson (ProspectsLive.com)
Matt was one of the original founders of Prospects Live and his prospect work can now be found there and on the Prospects Live Patreon. Matt got his start over at Friends with Fantasy Benefits, which he still co-owns, and has also had work published at TheCardinalNation.com. Follow Matt on Twitter at @mdthompFWFB
Shelly Verougstraete (NBCSportsEDGE.com)
Shelly is a writer at NBC Sports EDGE and has previously written for Pitcher List and The Dynasty Guru. She has participated in TGFBI and Tout Wars and is the 2022 Tout Wars Daily champion. You can follow her @shellyv_643 on Twitter where she talks about baseball and posts way too many photos of her dogs (Orsillo and Soto) and baked goods.
Brian Walton (Creativesports.com)
Brian is one of the managing principals of Creativesports.com. He competes in the XFL, Xperts Fantasy League, National League LABR and Tout Wars. Brian was the 2009 National League Tout Wars champion, scoring the most points in league history. His work can also be found daily at TheCardinalNation.com, where he writes about the St. Louis Cardinals and their minor league system.
Steve Weimer (BaseballHQ.com)
Steve is an obsessive fantasy baseball player, primarily at the NFBC, where he's finished second overall in three competitions: the 2022 Main Event as well as the Draft Champions format in both 2018 & 2021. He's finished first overall in nothing, ever. He began writing for BaseballHQ's gaming and strategy section in the summer of 2022.
Jeff Zimmerman (RotoGraphs.com, RotoWire.com)
Jeff writes for RotoGraphs and RotoWire. Along with Tanner Bell, he wrote "The Process: Integrating Valuations and Biases into a Winning Fantasy Baseball Formula". He has been nominated for two SABR Analytics Research Award for Contemporary Analysis and won it in 2013 in tandem with Bill Petti. He has won four FSWA Awards. In industry leagues, he has won Tout Wars three times, LABR once (probably twice), and the First Pitch Arizona Speaker's draft-and-hold twice (possibly a third time). Additionally, he's won several NFBC high-stake leagues. He was forced include a mention of his kids, Ruby and Cole.
Todd Zola (Mastersball.com)
Todd is the principal owner of Mastersball.com along with writing for Rotowire and ESPN. He can be heard year-round for an hour every Saturday on MLB Network Radio and in-season on SiriusXM Fantasy Radio. Todd participates in LABR, Tout Wars and the XFL and is a multiple time champion in the National Fantasy Baseball Championship. In 2017, Todd was named the Fantasy Sports Writers Association Baseball Writer of the Year. In 2020, he was inducted into the FSWA Hall of Fame.
NOTE: SPEAKER SLATE SUBJECT TO CHANGE.
Free Weekly eNewsletter
The industry's #1 analytical weekly e-mail newsletter is ABSOLUTELY FREE!
More Information
Shopping Cart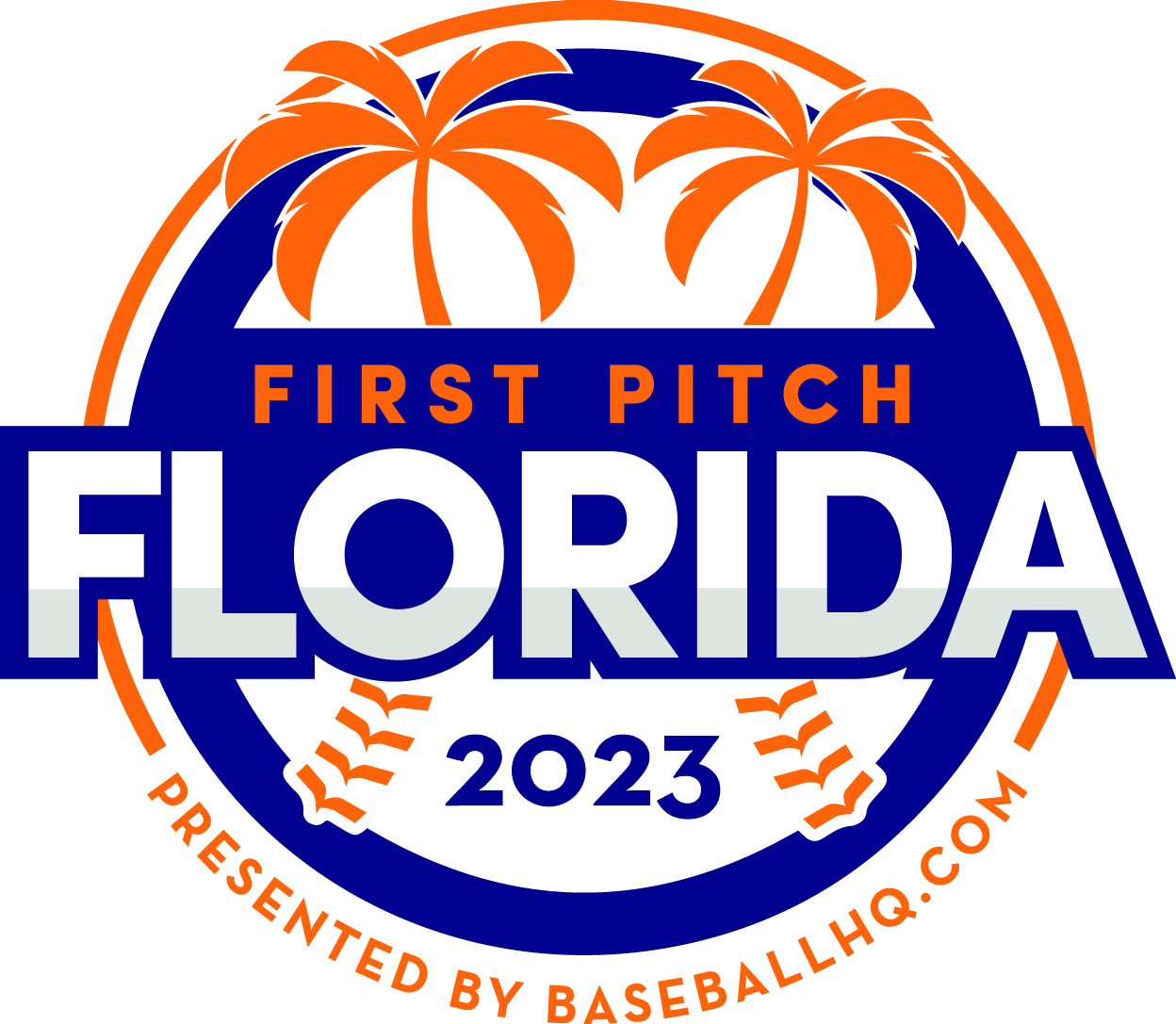 March 3-5, 2023
West Palm Beach, FL
REGISTRATION NOW OPEN