First Pitch Arizona - Day 2
First Pitch Arizona > Day 2
EXPLORE FIRST PITCH ARIZONA:
HOME | DAY 1 | DAY 2 | DAY 3
REMINDER: SCHEDULE IS TENTATIVE AND SUBJECT TO CHANGE
SATURDAY, OCTOBER 12, 2019
8:15 AM: Powerball: The Mind-Boggling Numbers and How We Need to Respond
It's a factor that's been talked about since April: How the current baseball is affecting the game today. We know about the massively increasing HR pace across the majors and the concurrent spike in strikeouts. But if this is the new statistical normal, do we need a new strategy entering the 2020 season? What are the fantasy implications? Are there hidden inefficiencies to exploit? Join five fantasy baseball titans to discuss the 2019 season's biggest issue.
Panelists: Tristan Cockcroft (ESPN); Todd Zola (ESPN/RotoWire); Jason Collete (RotoWire), Rob Silver (Baseball Prospectus). MODERATOR: Ron Shandler (The Athletic)
9:45 AM: Fact or Fluke—Who ya got?
Always lively and entertaining, our expert panel goes head-to-head on the surprise performances of this season and pass judgment on "Who ya got?" Insight on performance changes that are sustainable for 2020; and those which may not be. These sessions are a runaway hit each year. Moderator: Ray Murphy, BaseballHQ.com
Panel 1 (9:45): Doug Dennis (BaseballHQ), Paul Sporer (FanGraphs), Dave Potts (RotoGrinders), Derek VanRiper (The Athletic)
Panel 2 (10:30): Jeff Erickson (RotoWire), Eric Karabell (ESPN), Vlad Sedler (EliteFantasy), Alex Chamberlain (FanGraphs)
11:00-2:00 pm: The Podcast Room, session 2
Several popular fantasy baseball podcasts will be doing epidodes from First Pitch Arizona, live from the Podcast Room. And you can be a part. Each will include interactive segments with attendees, special guests, and of course, plenty of baseball chatter. Catch one or catch 'em all! Saturday schedule:
11:00-12:15 — Rates and Barrels with Eno Sarris and Derek VanRiper
12:45-2p — BaseballHQ Radio with Patrick Davitt
11:30-12:30 PM: Buffet Lunch provided
Optional lunch table breakouts include Good Players Who've Done Bad Things (Steve Weimer); Scoresheet Baseball (Jeff Barton); Strat-O-Matic Baseball (Dean Peterson).
12:30-1:15 PM: Breakout sessions (pick 1)
Can the Many Facets of Risk be Measured? (Jeff Zimmerman, FanGraphs)
Dominating Dynasty: How to Scout Hitting Prospects (Wilson Karaman, Baseball Prospectus)
Lessons from the 2019 NFBC (Matt Modica, The Athletic; Rob Silver, Baseball Prospectus; Dave Potts, RotoGrinders)
Injury Issues / Q&A (Matt Cederholm, BaseballHQ; Jim Ferretti, Baseball HQ; Stephen Lyman, HSS)​
1:15-4:15 PM: FPAZ Drafternoon!
Yes, we hold baseball drafts in October! Our popular, real-league activity gets the jump on 2020, where you can test your mettle at the draft table with some of our speakers. Wanna get in on a 2020 NFBC league? Or a 12-team mixed auction? Or try your hand at Scoresheet? The options abound, and we play for prizes: first place finishers in each league receive a one-year subscription to BaseballHQ.com! This is one of our most popular activities, and it's another great way to get to know other attendees in the process. Warning: The competition is stiff! (Sign-ups will take place via email announcement beforehand.)
1:30-2:30 PM: Saturday Drop-ins
Tools Lab: Ever want to know where to get started on BaseballSavant.com? Wish to navigate BaseballHQ.com or FanGraphs better? Our experts will be on hand to run through informal small-group sessions on how to get the most out of the many online features related to your fantasy team. Linger for 10 minutes or the whole hour.
​Roster Analysis: Bring your fantasy rosters, and we'll give you an opinion! Trades, keeper choices, overall strengths/weaknesses—often having a third party take a look can make all the difference as we start to prep now for 2020. This drop-in session will have reps covering most every format.
5:08 PM: Fall Stars Game at Salt River Fields
10:15 pm: The Podcast Room, session 3
RotoWire Baseball Podcast with Clay Link and James Anderson
​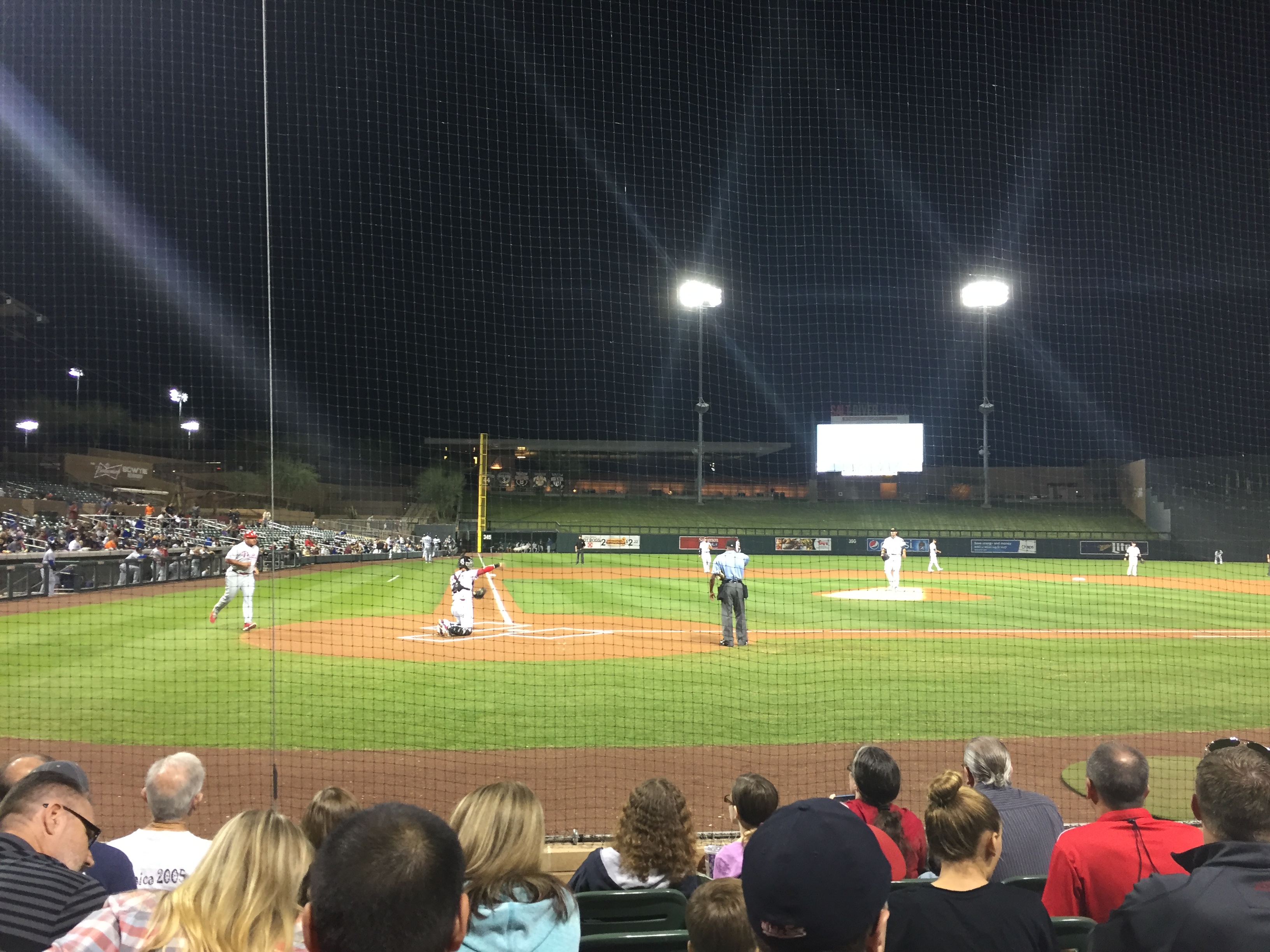 REMINDER: SCHEDULE IS TENTATIVE AND SUBJECT TO CHANGE
Free Weekly eNewsletter
The industry's #1 analytical weekly e-mail newsletter is ABSOLUTELY FREE!
More Information
Shopping Cart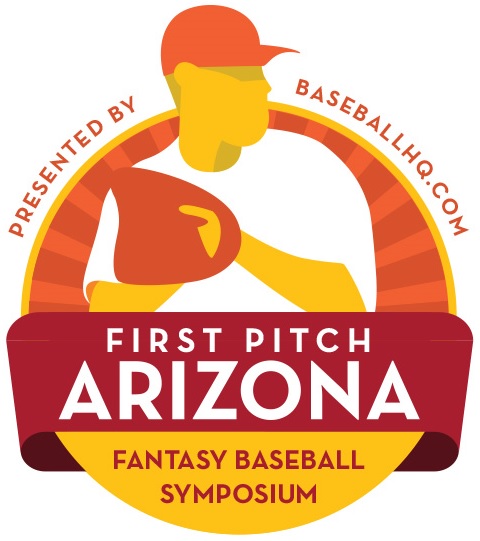 25th Anniversary edition!
October 10-13, 2019
Delta Mesa Phoenix
Still a few seats left!