Recent testimonials
Who's been winning with BaseballHQ lately? Quite a few people, actually:
------
"This past off-season, I re-joined a 26-year-old 10-team AL-only league of which I had been a founding member, but had been out of for 10 years. And I won the league this year, thanks in no small part to BBHQ. In particular:
We use hybrid categories, and BBHQ's projections contained all the raw data (e.g. holds, quality starts) I needed to assign dollar values to players for the auction.
I really like the 3-letter/4-number Mayberry codes. After a 10-year hiatus, my knowledge of AL teams and players was very limited compared to what it once was, and the Mayberry codes helped me further refine choices when a cluster of players had similar prices.
BBHQ helped me to identify useful in-season free agent pickups." – John Franjione
---------------------------
"Baseball HQ's focus on the underlying fundamentals of player performance helped me to sort the treasures from the fool's gold all year long. The information and metrics helped me to find the players who could help my team, and to quickly make good decisions about them. That was the single biggest factor in this season's improvements and successes." – John Magee
-------------------
"Wait until next year no more. After a lot of 2nd place (and other money) finishes, 2015 was finally the year. Over the last 6 years, I've done an alternating rebuild one year, go for it the next strategy, and HQ has all the tools and intelligence for either strategy. The forums are invaluable for my rebuilding activities, and I make full use of HQs Minor League Grid at my draft in all seasons.
This year's win was definitely affected by your Vault articles. Your series on revisiting old in and out of vogue draft strategies really got me to do some excellent analysis of every teams' strengths and weaknesses for this year's draft, and helped me pick a great matching strategy for this year's unique circumstances.
Finally, I rely heavily on MACK and CDG to help find the churnable bodies among the league free agents that I inevitably need to deal with injuries and trades. Also, using CDG with alternate category weights lets me make better roster decisions based on my team's ever changing category weaknesses and strengths." – Richard Rapp
---
"I head straight to BaseballHQ to see the latest analysis and for a concise statistical view of a player's skill indicators and splits. In 2015 I entered the NFBC Main Event for just the second time; I finished first in my league and 6th overall (of 450) in the contest.." – Mark Evans
--------
"I've been a loyal subscriber for the last three years and am booked to attend my second First Pitch Forum. As a schoolteacher, I understand how important it is to give my students the best experience every time they walk in my classroom. I feel as though you've done the same for your subscribers and I can't tell you how much I appreciate that." - Jayson Pope
-------
"I bought both the Forecaster and Art McGee's book in January. I used them together to create a player-value spreadsheet for my AL-only auction in a very competitive 10-team league. The result? I won this league for the first time, and by a large margin. Thanks for all your help! - Dave Mills
---------
"This is my 20th season playing Rotisserie Baseball and I have come in first six times and been in the money 13 times. And it is thanks to you and your staff for cluing me into the secrets." -Paul Bernardy
----------
"It was my pleasure to compete against my fellow BHQ subscribers again this season. They are some of the finest members of the fanalytics community. I'd like to thank you and your staff for your great insight and support throughout the year. That insight helped me to a first place tie in my league in the NFBC Main Event and an outright 1st place in an NFBC Satellite league." - Richard McCormick
----------
"Thanks to you and your terrific staff for another great season! I won my fourth championship in the last seven years. I couldn't do it without your daily insight and analysis. Keep up the great work!" - Steve Johnston
--------
"Just wanted to shot a quick note saying thank you for the terrific site. My partner and I attended your Boston First Pitch seminar, and I can honestly say it was the first step toward a very successful season. I finished as champion in both leagues I participate in. The insight and information you guys bring to the Rotisserie world is invaluable." - John J Collins
---------
"I just wanted to thank you guys again for all the support from draft day on. I won my league again this year. I've been a subscriber for several years now with great results. In the last seven years I've been champion three times and finished second three times. Our league is deep and very competitive; and with your daily callup reports and other daily analysis I stay ahead of the pack." - Matt Friend
----------------
"I signed up for Baseball HQ for the first time this year and it was incredible. Not only did I win my league, but I finished with the most points in the 12-year history of the league. I felt like I was getting true insider information that was based on statistics, not on the whim of someone who knows little about baseball. Baseball HQ's analysis taught me the why behind the numbers and showed me which numbers from last year were flukes and which ones were real. The quantitative approach Baseball HQ takes is the one I would take if I could dedicate my whole life to fantasy baseball and hire a super intelligent staff. You have me hooked; i will definitely subscribe to Baseball HQ again next year. " - Josh Resnik
-------
"Over the past several years, the Forecaster has become one of the few rays of sunshine during dreary Wisconsin winters. It usually reaches my door right around the turn of the calendar and it provides me with hours of endless reading and thought from now until the beginning of the baseball season....and end of winter. I recognize that I actually pay for this "ray of sunshine" and my continued loyalty should be thank-you enough. However, without getting overly dramatic, I just wanted to thank you for all of the hard work you put in so that customers like me are able to enjoy a necessary and important diversion from the realities of life. Well done. Keep them coming. "- Daniel Krumrei
----------
"Until two years ago I bought 12-15 baseball magazines and subscribed to two or three services. Now I buy one or two magazines and subscribe to one service. What changed? I now understand the magazines just digest the raw data, as compared to your site. I'm eliminating the middle man." - Steven J. Smith, M.D.
---------
"I normally play competitively in fantasy baseball, but without a very organized approach. I joined BaseballHQ.com this year and really benefited from the approach of buying skills, not stats. I won our 12-team H2H league, crushing every other team in total points and winning the playoffs. And I finished second in a new 14-team dynasty roto league." - Mark Agovino
------
"Just a quick note from a new subscriber to say thanks for your service. This is a wholly comprehensive site (and book) with excellent, insightful, and well-articulated statistical analysis and clean cheer. Kudos." - Mitch Frankenberg
--------
"I just wanted to thank you as a long-time fan and subscriber for helping me to a first place finish in the 2012 Fantrax Salary Cap Challenge and the $76,500 top prize. I could not have done it without your web site." - Gary Speedling
-------
"Been a member for two years now. I have won a championship twice in a row. Never won a fantasy baseball league before joining baseballhq."- Joe Guidarelli
Free Weekly eNewsletter
The industry's #1 analytical weekly e-mail newsletter is ABSOLUTELY FREE!
More Information
Shopping Cart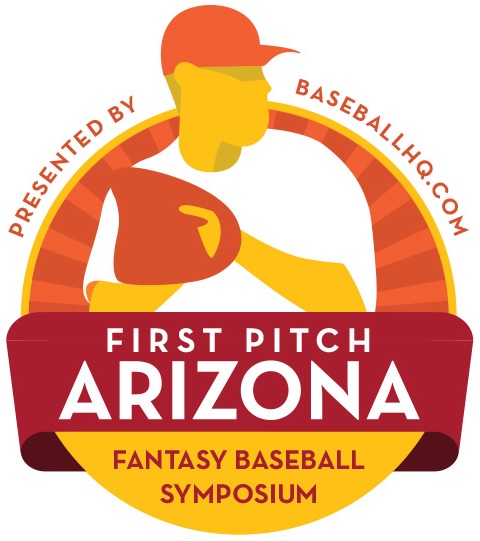 November 2-5, 2023
Mesa, Arizona
SAVE THE DATE!