The LIMA Plan
By Ron Shandler
October 1st, 1999 12:00am
What is this LIMA Plan?
The LIMA Plan is a strategy for Rotisserie and fantasy leagues that allows you to target high skills pitchers at very low cost, thereby freeing up dollars for offense. LIMA is an acronym for Low Investment Mound Aces, and also pays tribute to Jose Lima, a $1 pitcher in 1998 who exemplifies the power of the strategy.
How does the plan work?
1. You start by budgeting a maximum of $60 (out of $260) for your pitching staff. Note that this is a maximum figure. Many successful LIMA teams are built with less expensive staffs. In fact, in keeper leagues, if you've got some good-priced arms already frozen, you should be able to assemble a staff for far less than $60.
2. Allot no more than $30 of that budget for acquiring saves. That might mean one $30 stud, or several lower-priced part-time closers. A higher investment in saves is no longer a prudent path, as nearly half of all "guaranteed" closers at the beginning of a season do not end up compiling the most saves. So don't be afraid to spread your risk.
3. Completely ignore the remaining pitching categories when assembling the rest of your staff. This sounds counterintuitive -- how can you hope to compete in wins, ERA and WHIP if you don't look at how pitchers have fared in the past in those categories? If we focus on raw skills, we stand a good chance of drafting pitchers with the upside potential to post solid ERA/WHIP levels. So, the LIMA Plan says that you should only draft pitchers who:
- have control ratio (K/BB) of 2.0 or better.
- have a strikeout rate of 6.0 or better.
- have a home run rate of 1.0 or less.
And we ignore everything else. If you were to assemble a targeted list of only pitchers who met all three criteria, you will end up with about 75 names. Many of these would be your high-priced studs. But here's the kicker... Also populating this list will be names that you might never consider drafting, or at least names that would come very cheap. This is where the LIMA Plan gains its value, allowing you to assemble a pitching staff of high skill at minimal cost.
4. Draft as few innings as your league rules will allow. This is another task that's tough for many fantasy leaguers to do. How can you hope to compete without at least one or two studs on your team? It's a lot easier than you think. If your league has a 900 minimum innings rule, how many starters do you think it will take to meet that minimum? Five? Four? How about two?
180/180/80/80/80/75/75/75/75 = 900
You do not need a lot of starters to meet your minimum. In this example, you can do it without a single 200-IP stud in the bunch. For leagues that have higher IP requirements, you might have to fudge a bit, but you can see there is a lot of flexibility if you plan things out ahead of time.
What is the downside to this? Actually, the downside to the entire LIMA Plan is that you may be forced to punt the Wins category at some point. This is not always necessary (often, middle relievers amass some high win totals), and not necessarily a bad thing either, as you'll see below.
5. Finally, with all the money you've saved on pitching, maximize your batting acquisitions. With $200 or more to spend on hitters, you should be able to assemble an offense that ranks at or near the top of every batting category. As always, risk minimization is an important element of value maximization, so we suggest you spend no more than $29 for any player and try to keep the $1 picks to a minimum.
The overall goal is to ace the batting categories and carefully pick your pitching staff so that it will finish in the upper third in ERA/WHIP, with a little luck in the upper third in saves, and figure somewhere around 9th-12th in wins. That's 70-75 points which, in a competitive league could be enough to win, and definitely enough to finish in the money. Worst case, you should have an excess of offense available that you can deal for pitching help.
Why does the LIMA Plan work?
It all comes down to the allocation of resources. Fantasy leaguers who spend a lot for arms are really paying for this:
More innings. But in the world of volatile ERAs, the more innings you have, the tougher it is to fix a bad pitching staff. With fewer innings, you have more flexibility in managing your roster during the season. That's why minimizing your innings is an important element of the LIMA Plan.
Let's look at two similar pitching staffs at mid-season:

         IP      ER      ERA
  ==========     ===     ====
  STAFF-A650     361     5.00
  STAFF-B450     250     5.00
Both teams are struggling. The only difference is that Staff A has done their dirty work over 200 more innings. Now let's add Randy Johnson for the second half:

STAFF-A          IP      ER      ERA
=============   ===     ====    =====
1st half650     361     5.00
2nd - Johnson    125     35      2.52
2nd - Others     525     292     5.00

TOTAL            1300    688     4.76


STAFF-B          IP      ER      ERA


=============   ===     ====    =====
1st half450     250     5.00
2nd - Johnson    125     35      2.52
2nd - Others     325     180     5.00
TOTAL            900     465     4.65
Excessive innings cost STAFF-A 0.11 in ERA. In a tight league, those innings and their 0.11 ERA fallout might cost a team three or four places in the standings. Even with Randy Johnson on board for half a season.
More wins, which is something that may come with more innings. But unless you know for sure which teams are going to fare well, you really don't have a good handle on any individual pitcher's wins.
More potential saves. Yes, you might pay bigger bucks for the small group of guaranteed closers. But over the past few years, about 35-50% of dollars spent on saves were wasted as draft day closers lost their roles. Saves are a high-risk investment.
Better-defined roles.This is the crux of the whole thing... Roto dollars will chase more #1 and #2 rotation starters and more potential ace closers, but is it worth investing all those extra dollars in a pitcher's role? A pitcher's role will ultimately come down to his skill and performance. If he doesn't perform, he'll lose the role.
The LIMA Plan says, let's invest in skill and let the roles fall where they may. And as it turns out, pitching skill costs much less than pitching roles do.
What are the dangers of the LIMA Plan?
Beyond the risk of having to punt Wins, there is little danger for a first-timer on draft day. If you are trying to implement the LIMA Plan for a second time, there is the risk of being blocked by the other owners in your league. Once you've done it - and succeeded - it is easy for other owners to zero in on the types of players who you have to draft, and bid those players up.
During the season there are other dangers. Primarily, if you are in a league that does not have liberal access to the free agent pool or is composed of owners who do not trade much, then roster management will be diffucult.
Can the LIMA Plan work in a straight draft league?
No problem. First, you need to load up on as much top-level offense as you can in the early rounds, and don't let up. When others start grabbing the Santanas and Martinezes in rounds 2 through 5, and perhaps starting runs on the top pitchers (you can hope), you should stick to grabbing bats. But be careful to watch runs on relievers. You might want to grab a closer some time in the first 5-8 rounds.
About 10-12 rounds in, gauge how far down the pitching talent has been depleted. If your LIMA pitchers are near the top of the remaining arms, it's time to start picking them up. If not, continue to stock up on bats. At some point, you are going to have to start drafting pitchers aggressively, and that might not come until round 13 or 14. At this stage, others will still have offensive slots to fill, so their interest in your pitchers will be low.
Can the LIMA Plan work in a 5x5 league?
A 5x5 league with strikeouts does make this more of a challenge because it also requires you to accumulate innings. You will not likely be able to finish high in K's if you implement LIMA strictly - however - you can still finish moderately well. LIMA requires you to target pitchers with high skills levels, and a solid strikeout rate is one of the key skills. So if you load up with three or four 140-160 IP hurlers, they will keep you at least in the middle of the pack in that category. Enough to remain competitive overall? Depends upon the league.
A very workable strategy in 5x5 is to forego saves completely at the draft table and use those dollars for starters. Seven LIMA-caliber starters plus two LIMA-caliber relievers with conditional saves possibilities is a good foundation to start the season with. And this approach could cost well under $60.
Can the LIMA Plan work in a league where several owners routinely punt the saves category?
Owners punting categories is good news, for they do two things that help the LIMA owner:
1. The saves punters will likely spend heavily on big-name pitchers (since they are going to have to chase wins, which are expensive). This often causes a perceived shortage of talent which may get the other owners bidding on those scarce resources as well. This is just what you need to have happen - getting other owners to spend liberally on starting pitchers.
2. Their punting of saves makes that commodity more accessible to you. Fewer owners chasing saves means that you have more of a chance to grab some at reduced cost - unless you have some owners who tend to stockpile those saves cast off by the punters.
Can the LIMA Plan work in a mixed league?
Mixed leagues are a slightly different animal for LIMA. Depending upon how many teams you have, if you're not drafting deep into the player population, the LIMA Plan may not be necessary, or advisable. For instance, in many mixed leagues, there would never be a need to draft a Mike Gonzalez or Rafael Betancourt, yet these types of players are an important part of a LIMA squad. There's plenty of pitching talent out there if you know where to look, and most mixed league teams can assemble a remarkable staff at little cost.
For more information about the terms used in this article, see our Glossary Primer.
Free Weekly eNewsletter
The industry's #1 analytical weekly e-mail newsletter is ABSOLUTELY FREE!
More Information
Shopping Cart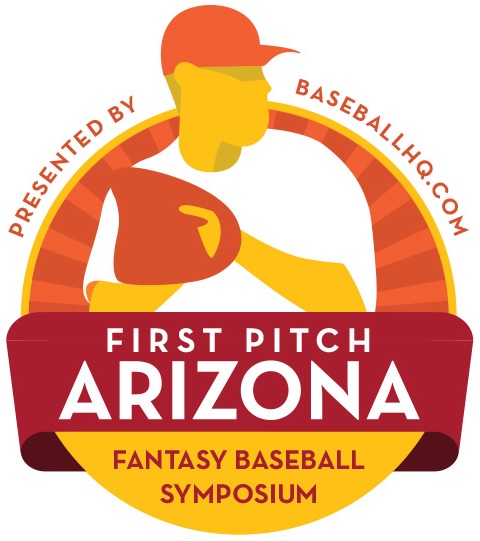 November 2-5, 2023
Mesa, Arizona
REGISTRATION NOW OPEN!