ROTISSERIE: AL Tout: Four BaseballHQ writers walk into a bar
By Dave Adler

@Daveadler01
March 23rd, 2023 1:03am
The AL-Tout auction in New York City last weekend had a familiar feel – 33% of the participants appear on the BaseballHQ roster. Presenting our local Touts – Andy Andres, HQ Data Analyst and Professor of Sabermetrics 101; Chris Blessing, Director of Prospect Analysis; Patrick Davitt, Host and Producer of BaseballHQ Radio; and Doug Dennis, our favorite Bullpen Analyst.
Draft results can be seen here (make sure to click on "AL-Auction" at the bottom of the spreadsheet if it doesn't come up automatically). Things to keep in mind regarding Tout: it's an OBA league rather than BA; there's a swing man (hitter/pitcher) in lieu of the fifth outfielder; and there's no minimum IP limit in place for the pitching staff.
So – four guys walked into a draft room (sorry, NOT a bar…that came later), presumably with the same set of projections. Or did they? I asked each of them how they approached the auctions (in general, as well for this particular event), and how they felt things went.
What's your general approach to 12-team "only" league auctions?
Patrick: Try for balance, take bargains where they pop up, be disciplined in bidding.
Chris: I'm very much centered on an "up the middle approach" in an "only" draft. Give me three premium arms (two starters, 1 closer) and a strong middle infield. I look next to positional flexibility and then move from there.
Doug: Spread the risk on offense, get as strong an offense as I can, take advantage of no innings requirement and get relief pitchers for ERA, WHIP and saves.
Andy: One idea I had was to corner the catcher market in an "only" league — I'm not sure if it has been tried before, but I like the idea that the other 11 teams will overpay and scramble to get the remaining catchers.
Has your approach been affected at all by the recent rule changes?
Chris: My approach didn't change. After watching these rule changes in my element (the minors), I knew there were only a handful of hits available, as well as stolen bases. If anyone has the advantage, it is the pitchers.
Andy: No, since my research has shown that we should not predict any effect due to the pitch timer and base sizes. The exception, more BA and singles for those that have been subject to extreme shifts - did not change my projections or draft strategy.
Patrick: Small nudges affected right-handed pitchers with high ground ball pull rates by left-handed pitchers (and vice versa).
Doug: No because it was all so speculative. I think the rules changes will have an impact, but I don't know how or where or for whom, and everything I have heard and read about it convinces me that no one else does, either.
You had three other HQ'ers in the league with you. How did that change your approach, if at all?
Doug: It didn't. Each league is unique to itself and everyone brings their own plans and goals to it.
Andy: It caused me to find other projection systems as the main basis for my valuation. Sorry HQ, I wanted to zag while y'all zigged!
Patrick: I noticed that we all chased a lot of the same players.
Chris: I sought out more projections to build into my own than I usually would. I battled Patrick on a few more guys than any of the others in the draft. I could say the same with RotoWire's Jeff Erickson. So, it was probably more coincidence than anything.
Who were you targeting, if anyone?
Chris: I picked up Shane Bieber, who was one of the only picks who worked out for me last season when I finished in last place. I got scared on deGrom. I should have thrown an extra buck at him. Andy got him.
Andy: I was more than willing to target risk as I knew the room might shy away. Hence deGrom, Buxton, Royce Lewis, Glasnow. These may very well be disasters for my team, but I was counting on a little luck here for a bargain price. This opened the idea of spending a few dollars more on catchers and the bangers (Judge, Vladdy, and Devers).
When I checked the auction board mid-way through the draft, I noted that Andy had rostered two pricey catchers. I asked him if this was his pre-planned strategy.
Andy: Yes, big boppers were the strategy going in. I'm happy to get those guys, even at a few dollars higher. I view pitching, both starters and relievers, as very available in FAAB. Unfortunately, I did not execute the "get low-value, part-time middle infielders as a source for some stolen bases" strategy. I completely underestimated the wisdom and knowledge in the room, there were not as many end game mistakes as I was hoping for. The "rookie" (me!) got beat bad at the end.
Patrick: Marcus Semien, a $30 value I got for $30, and two mid-$20s starters, who ended up being Kevin Gausman and Cristian Javier, both slight bargains.
Doug: I really don't target specific players, per se. But I did have two targets on the pitching side: Andrés Muñoz and Jhoan Duran. They were more expensive than they really should have been, but both came out early and got a little premium (which I paid in both cases). That later hurt my ability to buy offense, of course.
Mid-draft, it was clear that Doug was rostering no starters. I asked him about this all-reliever approach, which helped him win AL-Tout in 2022.
Doug: Yes, same strategy. Last year, it was a huge advantage - no one saw it coming, so it skewed starting pitching prices. Relievers were priced much lower, and they came out much later, so I was able to spend more on offense. And during the year, everything went right as well. The key factors to making it work are 1) you must get as close to max points on offense as possible, and 2) the league competition must top out at around 90 points in 5x5 (which has happened roughly five of the last 10 years in Tout). Both occurred last year; perhaps neither this year. C'est la vie.
Post-auction – so, how did it go?
Chris: I'm happy with the results. RotoWire's Jason Collette sat next to me with a similar strategy on paying for pitching. We were both shocked at how cheap pitching was in the later rounds. I was surprised at the prices I paid for my middle infielders and utility slot. That was really my strongest play. I picked up Andrus and Drury for $11, Jeremy Peña for $16, and Wander Franco for $21. Very happy with how it played out.
Andy: I did not execute my end game, hopeful for $1 bargains to be more available. I was thinking that the lower-valued players would get thrown out near the end. But too many sharks were in the room with almost zero end auction mistakes at the end — except by me (newbie mistake). When the room is filled with sharks, I should have known who was the "bait." And maybe FAAB will help this year.
Patrick: It was working well until I nominated Adolis García, whom I didn't want, at $24 to get money spent. Crickets. He was a bargain at the price, but my budget plan had no room for a $24 outfielder. I was scrambling from then on, although I ended the auction in good control of the late game.
Summary
Patrick used RotoLab, and shared the projected standings at the conclusion of the auction. Using BaseballHQ projections, it's not surprising that HQ showed well - Doug's team is projected to be in first, with Chris and Patrick not far behind. Not shocking; it's likely that most of the Touts came away from the table with favorable results from their projections. It will all change once the first pitch of the regular season comes across the plate.
If nothing else, this exercise shows that even starting with the same projected stats, varying priorities and approaches can result in several happy owners. Come up with a strategy that meets your objectives, make it happen, and don't sweat the minute details.
For more information about the terms used in this article, see our Glossary Primer.
Free Weekly eNewsletter
The industry's #1 analytical weekly e-mail newsletter is ABSOLUTELY FREE!
More Information
Shopping Cart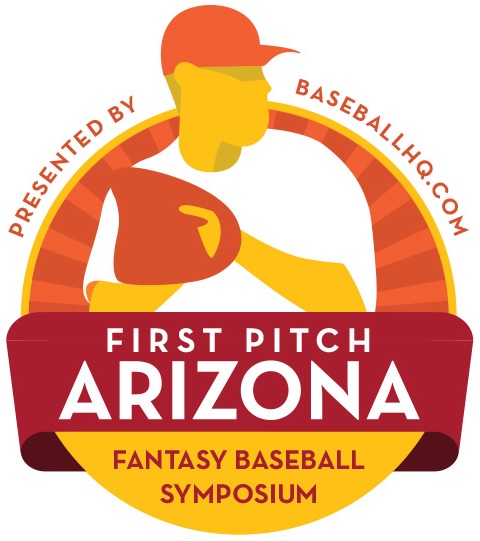 November 2-5, 2023
Mesa, Arizona
SAVE THE DATE!