GM's OFFICE: The 2023 Preseason Plan
By Brent Hershey

@BrentHQ
February 13th, 2023 2:10am
So, this is what "normal" feels like.
When the Super Bowl is over, spring training camps are about to open, and we get the twinge of dread at the innocuous "he's behind schedule" newsbits on players we've drafted already (I may or may not be looking at you, Aaron Ashby). To be fair, maybe that's my own early-drafting problem.
But, ahh ... how special is it, for the first time in two seasons, to not have any potential roadblocks to a full 162-game season? At least, ones we can see here in mid-February.
What do we have, though? Just tons more variables to consider, be it the inconsistent baseballs, the pitch clock, the death of the overshift, bigger bases, parks with new outfield configurations, and more. But given the alternatives—coming off a shortened season, or the unknowns of the labor disputes—this year seems like a cakewalk. In fact, you can see our broad takes and projection alterations to the new rules in this article (unlocked) and last week's update regarding the shift (for subscribers only.)
And as we've done for more than 25 seasons, BaseballHQ.com is plugged into all the issues to help deliver subscribers a 2023 championship. From a plugged-in staff providing accurate playing time calls that feed our player projections, to high-level, realistic looks at the MLB playing time situations to come, to skills analysts that break down player perfomance from every angle, to proven industry winners who provide gameplay and strategy tips to help your roster succeed—BaseballHQ.com is at the ready.
Need more specifics—or for those considering returning as subscribers, a refresher—on what to expect from our award-winning team over the next 6+ weeks until Opening Day? Below, we've got a what-to-expect outline (and free samples!) of the type of analysis you'll find on these digital pages. We think it's pretty great, and hope you do, too.
MLB NEWS AND FANTASY IMPACT
PT TODAY (or PLAYING TIME TODAY) serves as our transaction analysis headquarters, where BHQ analysts translate what MLB transactions and team news mean for MLB playing time, and how that affects our rest-of-season projections. It's a second-level analysis of "why" and "how" the news affects MLB playing time—perhaps the most crucial piece of projecting player performance. These writers, each assigned to at least one MLB team, are also responsible for maintaining accurate rest-of-year playing time that drive our projections. PT TODAY is your daily dose of what happened, what it means in a fantasy context, and their judgement of how the items affect MLB AB and IP totals.
Schedule: Currently on an as-needed basis—in other words, as much as the news dictates. Likely showing up two or three times a week to start spring training, PT TODAY will grow into a six-times-per-week column.
Sample article: PT TODAY from late December, headlined by the Varsho/Gurriel trade.
While PT TODAY spins the current comings and goings, PT TOMORROW looks to the future. With one column per MLB division, PT TOMORROW takes a broader view of each MLB roster and tries to extrapolate what could happen before it does, so that you can take preemptive steps instead of reacting with the masses. So questions like "Who's the backup closer?", "How would Swingman Y perform in the rotation if Starter X's minor elbow pain persists?", and "Can we trust the manager's assertion that LF is an open competition?" are customary in this space. It's some of our best work on the site; a result of our writers' commitment to knowing individual team situations, and applying BHQ tools and metrics to project the future so that subscribers can glean hidden fantasy value.
Schedule: Starting today, PT TOMORROW will publish one division per day, Monday through Saturday.
Sample article: PT TOMORROW from mid-January.
---
Tools. Analysis. Commentary. And most of all—a tradition of winning. Access it all with a subscription to BaseballHQ.com.
---
PLAYER PERFORMANCE
FACTS & FLUKES is the robust kernel of performance analysis at BaseballHQ.com. It's where our analysts take the long view of a player's skill set, including a host of factors such as age and historical trends, and attempt to answer one basic question: Is the player's current statistical performance sustainable? During the offseason, this target is static, as we have complete years of data to compare. Using traditional stats as well as BHQ and other established metrics, Facts & Flukes examines the whole player pool—from the aging veteran to the prime slugger to the rookie fireballer—in five-player chunks. Each analysis ends with some implication of what to expect from the player from this point forward. Which—let's face it—is what really matters.
Schedule: These have been running several times a week since January and are now up to five times a week right through Opening Day.
Sample: FACTS & FLUKES from early February.
BUYERS GUIDES are the place to look for hidden value from a contextual perspective. Three weekly columns—Starters, Relievers, and Batters—examine the player pool, looking for impending breakouts on a skill-based level. Here, player performance analysis happens over a shorter term than Facts & Flukes but reading the skills for a key of upcoming season performance is the goal. So you might get a quick-hit list of starters who saw an increase in strikeout rate over the past month. Or setup relievers who have the skills to handle the closer role. These are must-read columns as you prepare for your draft.
Schedule: During the pre-season, most weeks have three columns: Starters on Saturdays, Relievers on Sundays, Batters on Mondays. There will also be some pitch-mix-heavy Aresenal Report columns that fall under this category, also.
Sample: Batters BUYERS GUIDE from late December.
PLAYER VALUE
MARKET PULSE is where BHQ subscribers get to see their potential profit pockets, position-by-position (say that five times fast). The premise is simple: to compare current Average Draft Position (ADP) from the National Fantasy Baseball Championship to our BaseballHQ.com rankings. And who doesn't want to go into their draft knowing that the traditional wisdom values Ozzie Albies as a 4th-rounder, while BHQ sets his value in the 8th? One of our most practical columns this time of year.
Schedule: Market Pulse started in January and runs weekly throughout the pre-season. Its popular All-Value Team will publish on March 17, followed by the All-Avoid Team on March 24.
Sample: MARKET PULSE on the 2023 third base pool.
SPECULATOR is our contrarian column, "designed solely to open readers' eyes to possibilities they may not have previously entertained, and in doing so, provide a different perspective on the future," as the disclaimer reads each week. Though the assertions are founded on some element of fact, these are our "20% percentage plays," and an excellent reminder of the importance of the process over results in player evaluation. You want some sleepers/longshots? Speculator brings 'em in droves.
Schedule: Weekly columns began on January, and will run each Wednesday throughout the preseason.
Sample: SPECULATOR from January with further examination of pitchers on the Baseball Forecaster UP: List.
RESEARCH & ANALYSIS
RESEARCH is where our heavy-duty number-crunching lives. When you want to dig deep into player evaluation, correlations, the best draft rating tool, all told with fancy graphics and charts, this is the place. But non-math geeks, have no fear: Our writers go out of their way to present these topics in a clear and accessible manner, and they always include actionable conclusions that you can use.
Schedule: Approximately two times per month.
Sample: Given the distinct advantage this column gives BHQ subscribers, we rarely make these free. But when we win an award ... here's Ed DeCaria's "Breaking Free from ADP with Draft-Level Analytics" from 2021. The article won Research Article of Year for 2021 from the Fantasy Sports Writers Association.
MINORS
ORGANIZATION REPORTS is where our minor league analysts examine each MLB club, ranking and reporting on the top 15 fantasy prospects. While the Org Reports are fascinating reading during the winter months, they also are an invaluable resource throughout the season—for mid-season call-ups and fantasy trade discussions, especially. Those in dynasty and keeper leagues will especially find these reports essential as they build their squads for the future.
Schedule: The Org Reports began in late November and were published through mid-January.
Sample: 2023 ORGANIZATION REPORT for the Phillies.
PROSPECT LISTS/COMMENTARY slices the prospect coverage a different way, from presenting the top 100 prospects in baseball (HQ100) to our positional prospect rankings, with both the 2023 season and the long term in mind. Want to explore the rookie second base crop in 2023? Or need to have one of the top three starting pitchers in the minors as a future rotation cornerstone? These columns will give you that edge.
Schedule: The HQ100 was released in mid-January. The by-position prospect reports started in January and positions covered coordinate with Market Pulse (above).
Sample: Our look at the TOP SHORTSTOP PROSPECTS article from late January.
GAMING/STRATEGY
STRATEGY articles rotate through the many different specific game formats—Rotisserie, Head to Head, Scoresheet and Simulations, NFBC—and strive to give game-specific advice tailored to that format. While specific players may be mentioned, in these columns the players serve as examples of how to employ a strategic edge. Game theory, auction dynamics, and the many different draft philosophies and strategies will be examined with the goal of giving you another edge in addition to player performance. Names of proven winners of various contests (and perhaps even a legend or two) will appear in this section of the site this season.
Schedule: These pieces are ramping up to four times per week now through Opening Day.
Sample: STRATEGY article from February on 11 Tips for those in Draft & Hold leagues
Whew. And those are just the formal articles and doesn't mention things like the award-winning BaseballHQ Radio as well as our prospect podcast. The Eyes Have It, our exclusive projections and extensive, flexible toolset. They all provide infinite ways to slice and dice the numbers as you prepare for your fantasy drafts. PlayerLink is our massive player database, where you can search a player's BHQ essay and stat archive, dig into his splits, view his historical stats and 2022 projection, and more. The Custom Draft Guide (CDG) is an interactive draft tool powered by BHQ projections. Plug in and save multiple league formats, and CDG will provide you with customized cheat sheets using our projections. All of these are updated daily to reflect the constant shifting of playing time on each MLB club, so that you know you have all of the most recent information to take with you into your drafts.
Baseball's back, and we couldn't be more excited about what we have in store for subscribers in the 2023. You can trust the tradition of BHQ to provide clear insight on the season ahead, and put you in the best place to end 2023 at the top of the standings. Visit our subscription page for all the details on how to become a part.
Let's get to it; 2023 is going to be great!
For more information about the terms used in this article, see our Glossary Primer.
Free Weekly eNewsletter
The industry's #1 analytical weekly e-mail newsletter is ABSOLUTELY FREE!
More Information
Shopping Cart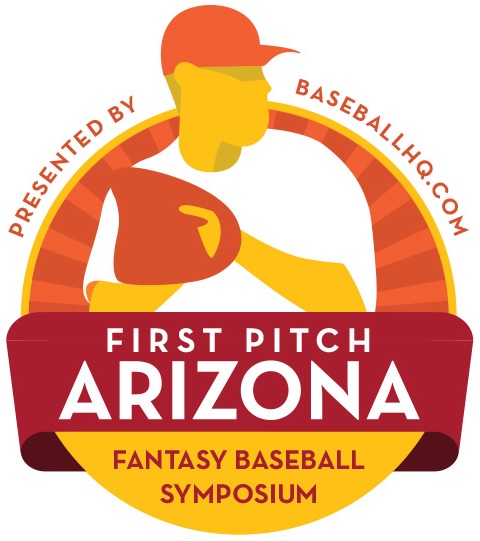 November 2-5, 2023
Mesa, Arizona
SAVE THE DATE!