#HQTurns20, Guest Book #3
Some of Wednesday's submissions to our HQGuestbook...
In my 5th year on the website but have been getting the Forecaster since the beginning. Playing fantasy BB for almost 30 years and loving it. - Steve Palisch, Cadet MO
On each Monday for several years, I have used Playerlink to record pitching ERA (season, month, week) to see trends (+ or -) on a spreadsheet. The ss is then used to change Scoresheet pitching lineups to take advantage of pitchers trending toward a lower season ERA. - Ron Sz[aljo, Depew NY
Thanks HQ for keeping me competitive, entertained and invested for 13 years. Looking back reminds me of the first RLBA Book that inspired me, stats and news from The National, Sporting News and USA today, using Benson's software before Rotolab, SpinStats, The RLBA video (for sale if you want a copy!) 800 #'s for advice, reading Benson, Paaton and James, standings via a calculator, pencil and carry deduct sheets....the the web changed everything. - Ben Underhill, Brattleboro VT
Coffee and HQ has become a part of my morning routine. BaseballHQ has added immeasurably to my enjoyment and understanding of not just fantasy baseball but baseball in general. Your insight has resulted in numerous playoff appearances and a few championships for my teams. Keep up the excellent work HQ. - Al Day, Detroit MI
As a subscriber back in the old newsletter days, then a contributor for a brief time in the early 2000s and then back to a subscriber, I barely remember a time that Fantasy Baseball and Baseball HQ were not a part of my life. The gents who run this site are not only talented and knowledgeable they are some of the best people around. Ron was remarkable not only for his ability to attract talent, but also for his ability to bring together like-minded folks who are fun to hang out with. - Craig Kronzer, St. Louis Park MO
Hits, run, stats & projection it is all here under one roof. It is almost to much to comprehend but in the end it gives you that edge to dominate your competition. Thanks! - Eugene Hatton, Moorpark CA
Free Weekly eNewsletter
The industry's #1 analytical weekly e-mail newsletter is ABSOLUTELY FREE!
More Information
Shopping Cart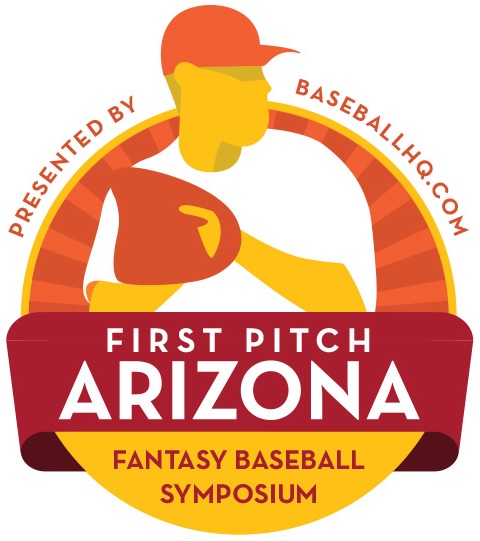 November 2-5, 2023
Mesa, Arizona
SAVE THE DATE!