#HQTurns20, Guest Book #2
Some of Tuesday's submissions to our HQGuestbook...
Mancrushes from the old days, Larry Walker, Chipper Jones and Rickey Henderson. Lesson learned, Wade Boggs. I've been subscribing since Ron was putting out his yellow covered mailed content from his basement (or wherever). How I wish I still had that in a closet somewhere! BBHQ was an important component in those days and numerous titles were had. Then the internet arrived and that knowledge became easier to find. That some of my leaguemates found BBHQ definitely slowed my roll. All in all, BBHQ is the top of the research mountain but I still long for the days when that information was mine alone. Congrats on 20 years! - Rick Hahn, Redondo Beach CA
In 2002 I was curious about Kaz Ishii, whom everyone was projecting to be the next Bob Feller -- except this one site, BaseballHQ. Intrigued by BHQ's thought provoking analysis, I signed up as a subscriber. Within the next year or two, I joined the site as a writer, first doing the daily Buyer's Guides, and later covering Power. If you dig up your old Forecasters you may see my name there as well. I'll always remember those years fondly. I thank Ron Shandler for the opportunity, and I thank all the other BHQ writers for their support and encouragement. Most importantly, I thank the subscribers for making this site possible. - Josh Randall, Cleveland OH
I have been associated with BaseballHQ since the late 1990s, when I began purchasing the Forecaster for use in my local roto league. I noticed after I began regularly ending up in the money, other owners began buying it as well. I joined the website in the early 2000s and discovered a whole on-line community of great fanalytic friends. The high point for me was meeting Ron, Ray, Doug, Rick, and HQ members at the First Pitch Forum in Cincinnati a few years ago. It was very enjoyable putting faces with the electrons I'd been reading for years. Thanks for a great last 2 decades!!
- Craig Braunschweiger, Kettering OH
My first year of fantasy was 1996. I got lucky and won, playing in a box score league that had been around since 1985. I found that out the next season, missing the playoffs. That winter I bought my first forecaster and won the next two seasons (with good teams)! - Scott Morton, Parkersburg WV
OK, well - other than Brad Fullmer (that's a joke, I say, a joke, son!), BBHQ has provided me with the best analysis available on or off the Internet. And every year you add something to the way we evaluate players. Winning a rotisserie league against other good GMs is like a hole-in-one in golf. It takes a good player to give themselves a chance at making the hole-in-one, but actually making that one shot is luck or it would happen a lot more often. It takes luck to win a league - a few players having good years and staying healthy - but the skills we learn from BBHQ and then use when drafting and managing a team put us in the vicinity, put us into the position, of making that hole in one. Before BBHQ, finishing in the money was a crapshoot - since joining HQ more than 10 years ago I've been in the money every year but two, both due to catastrophic injuries. BBHQ is worth every penny. - Dan O'Dea, East Hartford CT
Free Weekly eNewsletter
The industry's #1 analytical weekly e-mail newsletter is ABSOLUTELY FREE!
More Information
Shopping Cart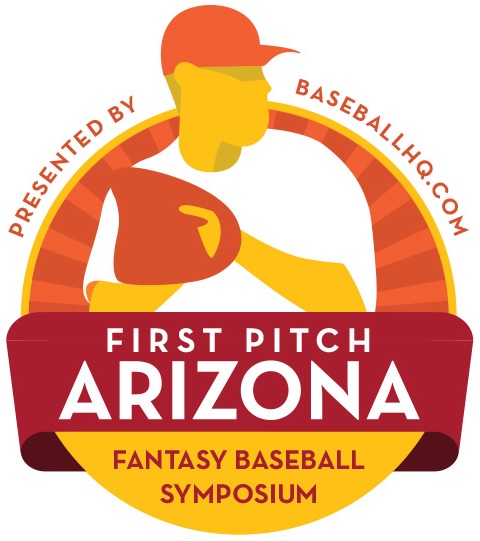 November 2-5, 2023
Mesa, Arizona
SAVE THE DATE!