First Pitch Florida ONLINE - 2022 Speakers
Seminars > First Pitch Florida ONLINE > Speakers
NOTE: SPEAKER SLATE SUBJECT TO CHANGE.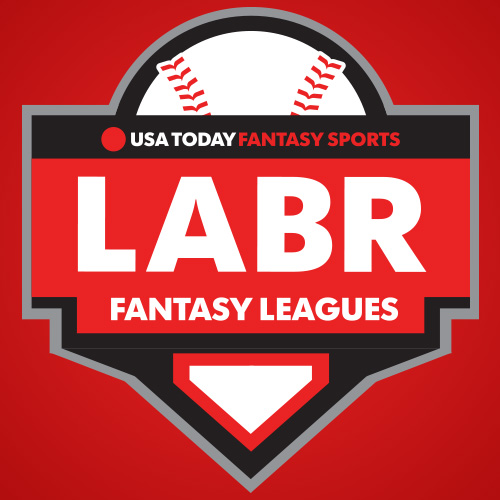 = LABR participant
Dave Adler (BaseballHQ.com)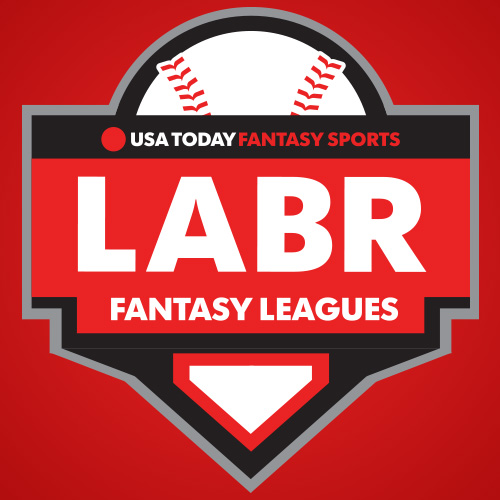 Dave has been writing for BaseballHQ since 2004. Representing BHQ in the oldest expert league in existence, he won AL-LABR in 2014 by a record-setting 24.5 points and also has several other top-3 finishes in that league. When not managing his beloved Cygnus A's, he is an astronomer in charge of Science Planning and Scheduling with the Hubble Space Telescope and James Webb Space Telescope.
Grey Albright (Razzball.com)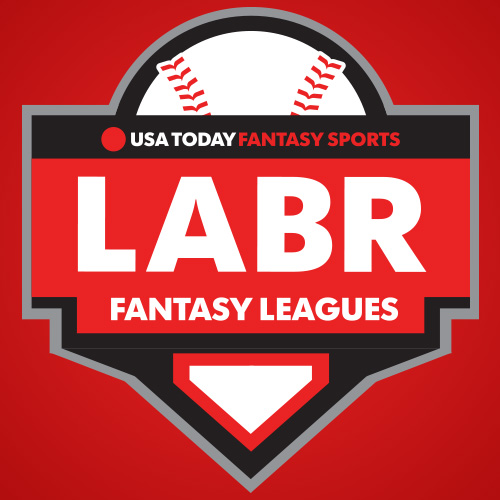 Grey is the man behind 50.1% of Razzball.com.
Doug Anderson (Fantrax.com)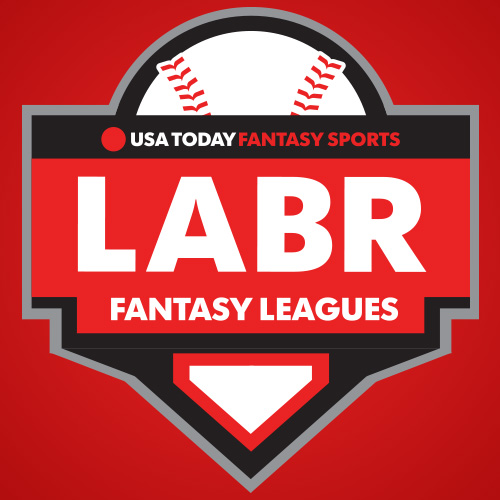 Doug is a 12-year veteran of the Fantasy Sports industry. His work has appeared on RotoExperts.com, Yahoo.com, SI.com, and NFL.com, as well as in the pages of USA Today's Fantasy Baseball Weekly and various other magazines. Doug was formerly a founding member and Executive Editor at RotoExperts and is now Managing Editor at FantraxHQ.
James Anderson (RotoWire.com)
James is the Lead Prospect Analyst and Assistant Baseball Editor at RotoWire. He is in charge of maintaining the site's top 400 prospect rankings year round, and is the co-host of Farm Fridays on SiriusXM Fantasy Sports Radio and RotoWire's Prospect Podcast.
Andy Andres (BaseballHQ.com)
Andy teaches Natural Sciences and Mathematics at Boston University, but also developed and teaches the highly successful MOOC "Sabermetrics 101: An Introduction to Baseball Analytics" to about 50,000 registered learners on the edX platform during its two runs in 2014 and 2015. As a Datacaster/Stringer for MLBAM, he is responsible for keeping score of games at Fenway Park for various Internet applications like mlb.com's Gameday and ESPN's Gamecast.
Ryan Bloomfield (BaseballHQ.com)
Ryan is a two-time FSWA award winner, most recently winning the 2020 Baseball Writer of the Year award. He has been writing for BaseballHQ.com since 2011, where he currently pens a weekly Speculator column and doubles as the site's Social Media Director. Ryan is an Associate Editor for the Baseball Forecaster and has contributed to the book every year since 2013. You can follow Ryan's musings on Twitter at @RyanBHQ.
Jenny Butler (Fantrax.com, Rotoballer.com)
Jenny has been a high stakes NFBC player since 2014. She wrote a roster construction piece for the 2022 FTN Five Tool Fantasy Draft Guide. She will be writing in 2022 for Fantrax and Rotoballer. You can find her on Twitter @JennyButler830.
Derek Carty (ESPN.com and RotoGrinders.com)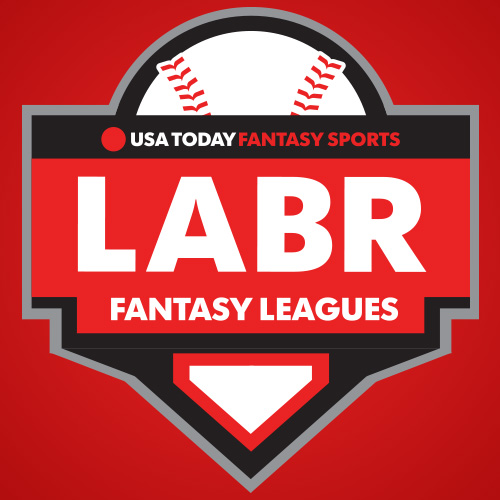 Derek is a DFS-focused analyst for ESPN and RotoGrinders. He is the creator of THE BAT season-long (at FanGraphs) and DFS (at RotoGrinders) projection system. Derek has won 8 expert league titles with 21 top-three finishes (roughly 50%), including being the youngest-ever winner of LABR. He is a proud graduate of MLB's Scout School.
Matt Cederholm (BaseballHQ.com)
Matt has been playing Rotisserie baseball since before the reserve roster. He's been a BaseballHQ.com writer since 2010, and has written the Big Hurt column since 2017 (he's not a doctor, but his cousin is). In his spare time, he is pursuing a PhD in Economics and even has a full-time job.
Alex Chamberlain (FanGraphs.com)
Tristan Cockcroft (ESPN.com)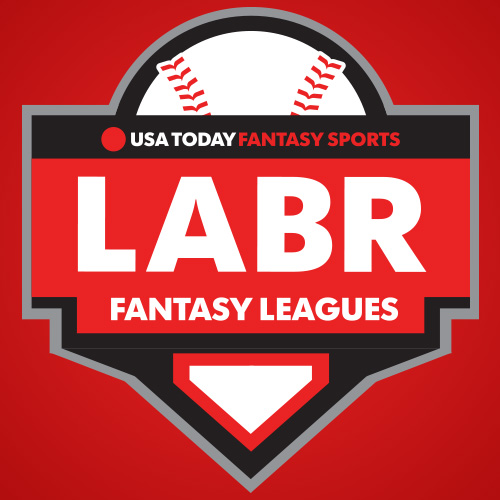 Tristan is Senior Writer for ESPN.com and co-host of the Fantasy Focus Baseball podcast. He has analyzed fantasy sports since 1998, specializing in baseball and football. He is a three-time FSWA finalist for fantasy baseball writer of the year and is a member of the FSWA Hall of Fame. Tristan also owns two LABR-NL (2002, 2008) and three Tout Wars (2012-14) experts league titles. Follow Tristan on Twitter @SultanofStat.
Ariel Cohen (FanGraphs.com)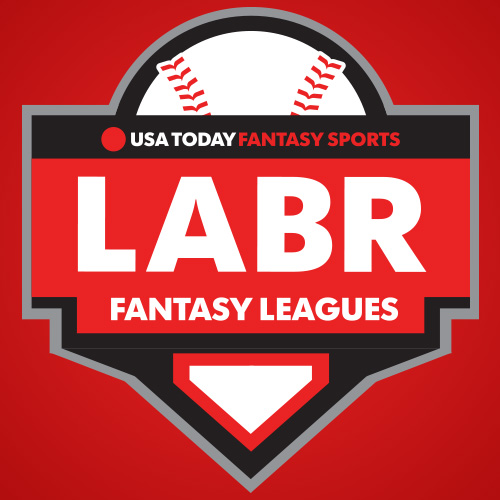 Ariel is the 2019 FSWA Baseball Writer of the Year. He also won for 2020 FSWA Baseball Article of the Year, He is the creator of the ATC (Average Total Cost) Projection System. He writes for FanGraphs, CBS Sports, SportsLine, RotoBaller and is the host of the Beat the Shift Podcast (@Beat_Shift_Pod). Ariel was the 2020 Tout Wars Head to Head winner. He also plays in LABR as well as the NFBC. Follow Ariel on Twitter at @ATCNY.
Jason Collette (RotoWire.com)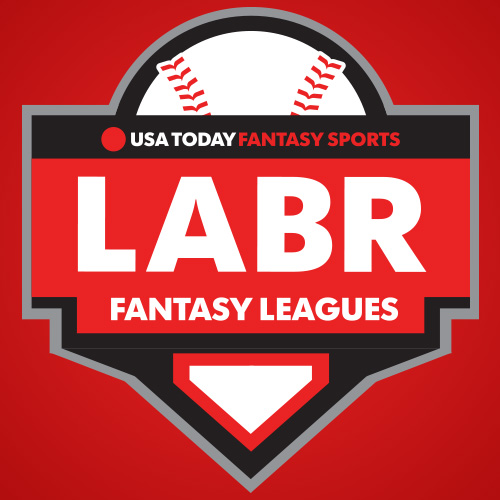 Jason has been helping fantasy owners since 2001 at RotoJunkie, Fanball, and currently at RotoWire where his Collette Calls column won best baseball column in 2018. He was also the 2013 FSWA Fantasy Baseball Writer of the Year (bribes pay off!). You can hear Jason on Saturdays on the RotoWire SiriusXM Fantasy show throughout the season as well as on The Sleeper and The Bust podcast with Paul Sporer and Justin Mason each Sunday. You can follow his work on Twitter at @jasoncollette.
Chris Crawford (NBCSportsEDGE.com)
Chris has covered prospects and fantasy baseball since 2009. He has written for publications like ESPN, VICE, Baseball Prospectus, and currently is a content creator for NBC Sports EDGE.
Eric Cross (Fantrax.com)
Eric is the lead MLB/Fantasy Baseball writer and prospect analyst for FantraxHQ and has been with the site since March of 2017. In the past, he also wrote for FantasyPros and is also a contributor to the best-selling Fantasy Baseball Black Book. He is also the co-host of the Fantrax Toolshed Podcast. Eric was accepted into the FSWA (Fantasy Sports Writers Association) in 2018. He currently lives on the coast of Maine with his two children and can be found at various minor league ballparks around New England.
Patrick Davitt
(
BaseballHQ.com
)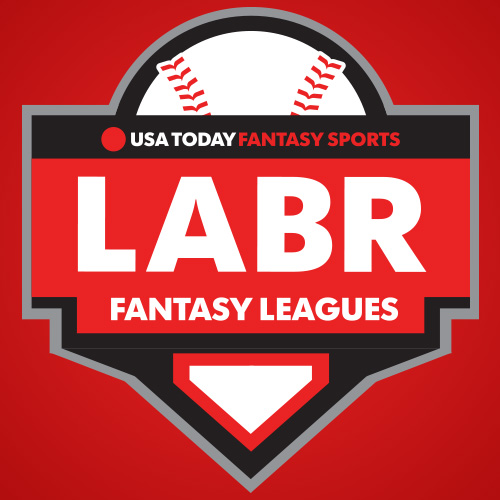 Patrick ("PD") started playing 4x4 Rotisserie in 1991 in a home lague, and now plays 5x5 (OBA) in Tout Wars (first Mixed Auction, now AL), finishing second in Tout-AL in 2016 and winning the Tout Daily Tournament in 2017. He joined the BaseballHQ team in 1999, despite writing an audition piece insisting Brad Fullmer would be a perennial all-star and Ichiro Suzuki would never hit in the big leagues. Since then, he has written columns and news coverage, and continues to write research articles and Facts & Flukes "Spotlight" reports. He currently writes BaseballHQ's weekly "Master Notes" column, and produces and hosts "BaseballHQ Radio," the weekly podcast that was named 2013 Podcast of the Year by the Fantasy Sports Writers Association. Follow PD on Twitter @patrickdavitt.
Doug Dennis (BaseballHQ.com)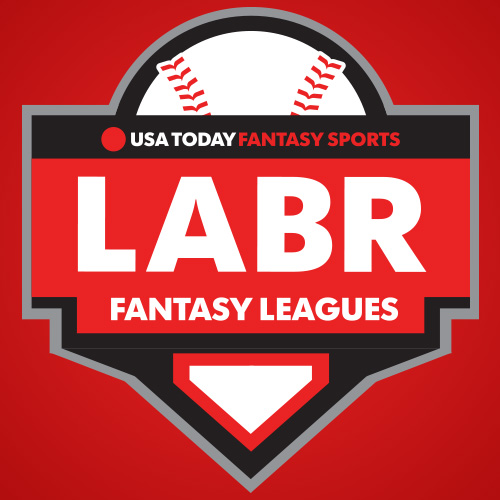 Doug has been Baseball HQ's Bullpen Buyers Guide columnist since 1999. In addition, he has written articles for the Baseball Forecaster, USA Today, Sports Weekly, ESPN.com, ESPN the Magazine and he assisted the St. Louis Cardinals with player analysis for two years.
Jeff Erickson (RotoWire.com and Sirius/XM Radio)
Jeff is a co-founder of RotoWire and the only two-time winner of Baseball Writer of the Year from the Fantasy Sports Writers Association. He's also in the FSWA Hall of Fame. He roots for the Reds, Bengals, Red Wings, Pacers and Northwestern University (the real NU).
Alex Fast (PitcherList.com)
Alex Fast is the Vice President of Pitcher List. He has won two FSWA Awards (Best Research Article and Baseball Podcast) and Tout Wars. He's made frequent appears on MLB Network, MASN and ESPN where he continues to make overlay content for their Sunday Night Baseball broadcasts.
Brian Feldman (FantasyBaseballAuctioneer.com)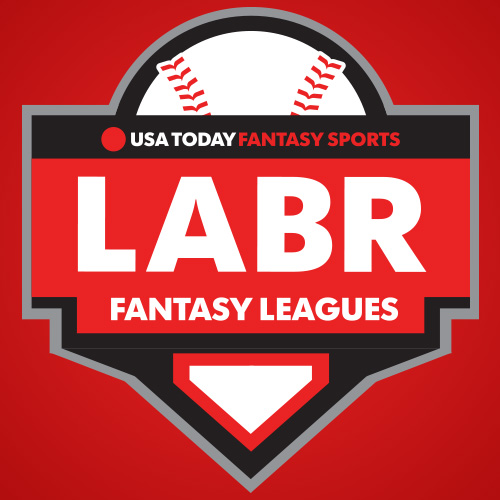 Brian is well-known to SiriusXM listeners as the primary auctioneer for high-profile experts leagues, including Tout Wars, LABR and NFBC Main Events. He's pleased to once again be a participant in this season's LABR Mixed Auction, where his one advantage will be that he has been carefully watching all of the other owners in auction settings for many years and knows all of their quirks and tells. Of course, that did him no good last year when he came in dead last. By a lot of points. After spending $47 on Mike Trout. Nuf sed...
Rudy Gamble (Razzball.com)
Steve Gardner (USA TODAY Sports)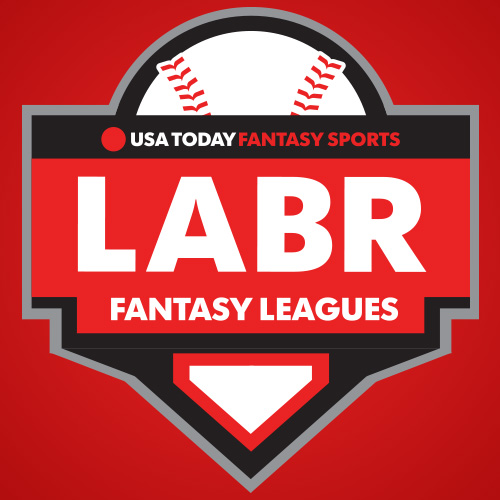 Steve has served as the LABR commissioner since 2006 and has won six LABR titles (AL 2010, 2015, 2017; Mixed 2014, 2019; NL 2017). He also won NL Tout Wars in 2011 and 2018 and three FSGA experts leagues (2012, 2015, 2021). He received the FSWA award for Baseball Article of the Year in 2014 and was elected to the FSWA Hall of Fame in 2021. Steve is also a member of the Baseball Writers Association of America, and has covered 19 World Series for USA TODAY. Follow him on Twitter @SteveAGardner.
Mike Gianella (BaseballProspectus.com)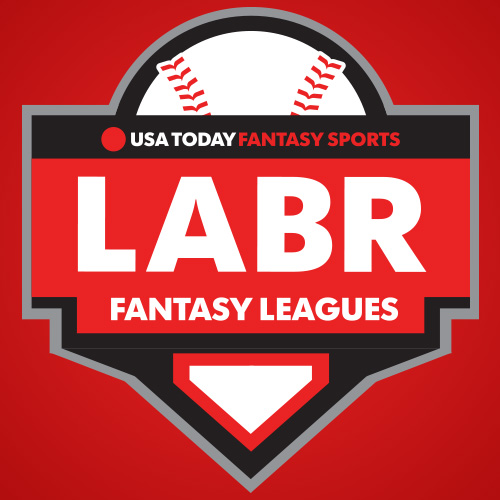 Reuven Guy (FanGraphs.com, Rotoballer.com)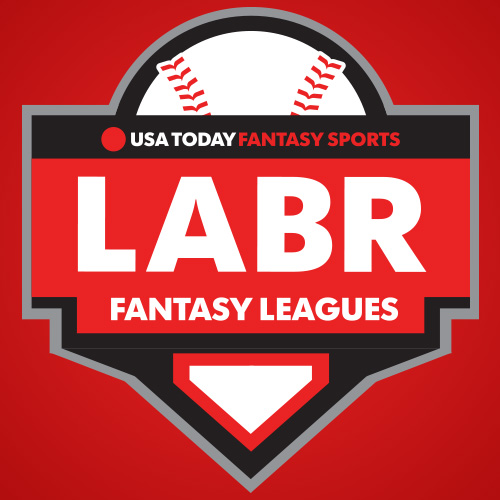 Reuven is a Sports Medicine/Orthopedic physician assistant with over 15 years of medical experience working in the New York area. He is the co-host on the Beat the Shift podcast presented by FanGraphs. He finished 2nd out of 315 industry members in the 2019 TGFBI competition. Reuven has an in-season weekly injury article discussing players injuries, timelines for return and next man up. Reuven can be found on Twitter @mlbinjuryguru where he began tweeting about MLB players' injuries due to him seeing his beloved Mets and their long history of injuries.
Toby Guevin (BatFlip Crazy Podcast)
Toby (aka BatFlip Crazy) has provided fantasy baseball analysis since 2017 on his own website and podcast (The BatFlip Crazy Podcast). Toby has played most of his fantasy baseball at the NFBC since 2019, where he has won 12 league titles, including 4 main events, and has a 25% win rate and 65% cash rate over 48 main events, online championships and draft champions leagues.
Ryan Hallam (FantasyAlarm.com)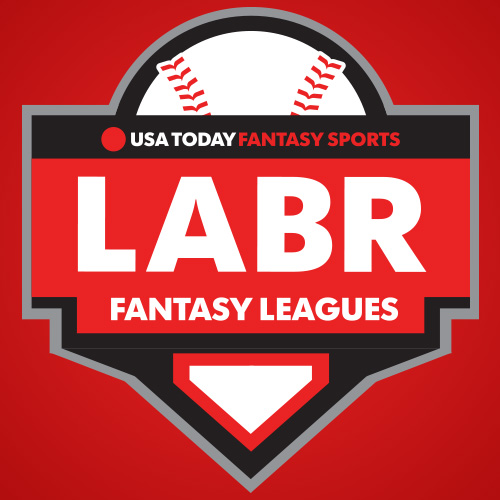 ​
Ryan has been in the fantasy industry for roughly 12 years. He started his own site, FightingChanceFantasy.com, and is now back for a second stint contributing for Fantasy Alarm. Ryan is competing in Tout Wars for the second season, and this is his first foray into the LABR family. You can follow him on Twitter @fightingchance
Micah Henry (Fantrax.com, NBCSportsEdge.com)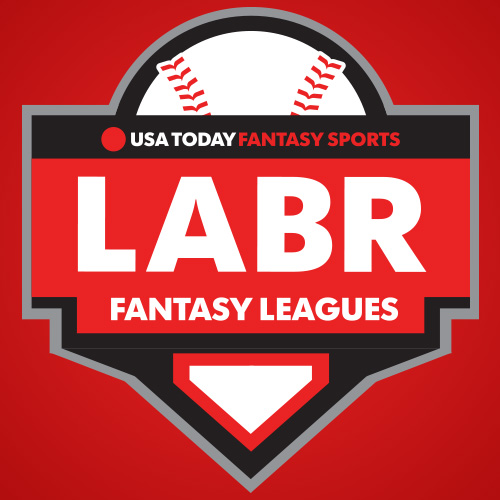 ​
Micah is a student at Temple University who's seeking a B.B.A in Finance. He also writes for Fantrax, NewLifeFantasy, Rotoranks, & NBCSportsEDGE. He's the author of the daily in-season Twitter thread #MicahNotes & you can find him on Twitter
@FantasyCentral1.
Brent Hershey (BaseballHQ.com)
Brent is the General Manager of Content for BaseballHQ.com and serves as co-editor of the Baseball Forecaster and editor of the Minor League Baseball Analyst annuals. He has been writing at BaseballHQ.com since 1998. Follow him on Twitter @BrentHQ.
Greg Jewett (RelieverRecon.com)
Greg is the current closer expert for The Athletic, owner of Reliever Recon on Patreon and fantasy baseball analyst since 2013. Made the playoffs in rookie season of Tout Wars head-to-head points league in 2021, finished 47th in this year's TGFBI overall and an avid fantasy baseball player.
Eric Karabell (ESPN.com)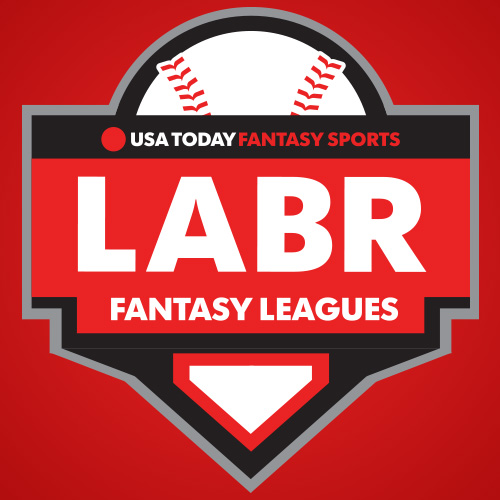 Eric is a senior writer for ESPN.com, covering fantasy baseball and football since 2001, Eric is co-host of the Fantasy Focus Baseball Podcast. He has been honored twice as Fantasy Sports Writer of the Year by the Fantasy Sports Writers Association and was inducted into the inaugural FSWA Hall of Fame class in 2010. Follow Eric on Twitter at @karabelleric.
John Laghezza (TheAthletic.com)
John resides in Brooklyn NY, and is an MLB writer at the Athletic. He hosts the Corked Stats Podcast & the Corked Stats video series at the Mayo Media Network on YouTube. Follow John on Twitter @MLBMovingAvg.
Eric Longenhagen (FanGraphs.com)
Eric is FanGraphs' Lead Prospect Analyst and contributes to ESPN.com. He resides in Tempe, AZ.
Carlos Marcano (PitcherList.com)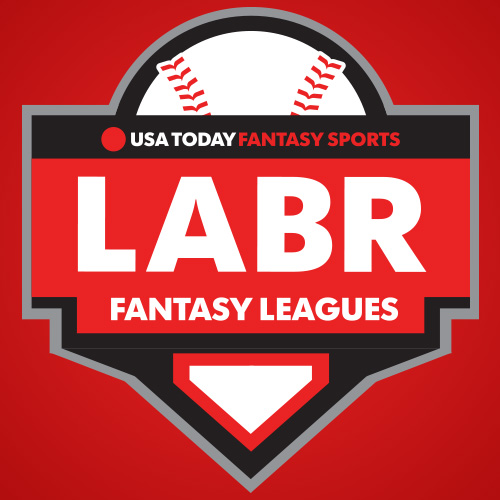 Carlos has been writing about baseball for a couple of years now, for sites like Pitcher List, Six Man Rotation, and Prospect365. An Electronics Engineer, he is naturally attracted to anything science and data-related; their intersection with baseball turned his hobby into a passion. He created speX, a simple pitching estimator, and his efforts led to being nominated for two FSWA awards for Baseball Writer and Research Article of the Year, for the 2021 season.
Matt Martingale (Elias Sports Bureau)
Matt has worked at Elias Sports Bureau since 1995, which coincidentally was also his first year playing fantasy baseball. He is currently ESB's head of information for both fantasy baseball and college football and has researched and written notes for clients including MLB Network, ESPN, NFL Network, NBC Sports, and Pac-12 Network. You can find him on Twitter at @MattMartingale.
Justin Mason (FriendsWithFantasyBenefits.com, TGFBI.com)
Justin is the Lead Fantasy Writer and co-owner of Friends with Fantasy Benefits, the owner The Great Fantasy Baseball Invitational, and a certified addiction specialist. Justin writes for FWFB and FanGraphs and can be heard via podcast on the Sleeper and the Bust, TGFBI, and FWFB podcasts. He can be found on twitter @JustinMasonFWFB.
Tim McLeod (Prospects361.com)
When not digging out from the snow in Northwestern Ontario, Tim has spent the past 15 years scouring Asia searching for the next Ichiro, reporting his findings in The Fantasy Baseball Guide. He can be found hanging out on Facebook at Baseball 365, Patton & Company, and Prospect 361. Every Sunday, he joins Rich Wilson as an analyst on the long-running Prospect361 Podcast. Tim participates in Tout Wars, LABR, and the XFL (with partner Josh Paley), with an emphasis on the Mixed Draft format.
Lenny Melnick (LennyMelnickFantasySports.com)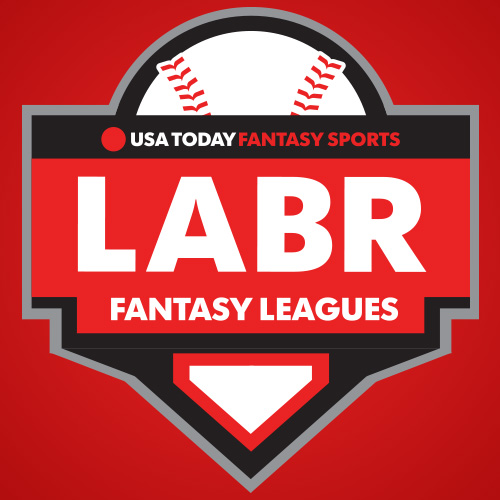 Lenny and partner Irwin Zwilling did their first radio show for Fantasy Sports in 1993 in New York, and they have two LABR and one Tout Wars titles. He is a member of FSWA Hall of Fame and appears on SiriusXM Radio on Sundays from 7-10 am ET. In addition, find him at www.lennymelnickfantasysports.com, where he does a daily podcast at 9am ET. Follow him on Twitter @lennymelnick.
Ray Murphy (BaseballHQ.com)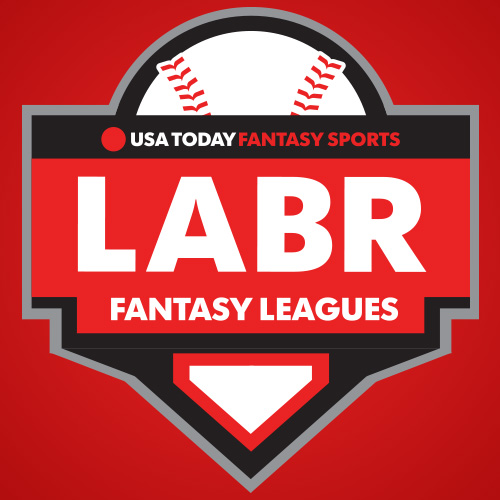 Ray is the General Manager of Administration for BaseballHQ.com and co-editor of the Baseball Forecaster annual. He has been writing at BaseballHQ.com since 1999. Primarily a mixed-league player, he is a four-time league champion in the NFBC Main Event (including 4th-overall finishes in both 2012 and 2016), and also won (in a tie) the inaugural LABR mixed league in 2012, a TGFBI league title in 2018, and Tout Wars Mixed Draft in 2019.
Kris Olson (BaseballHQ.com)
Kris has been writing for BaseballHQ since 2009, and his player commentaries, sometimes featuring below-replacement-level humor that somehow made it past the editors, have appeared in Ron Shandler's Baseball Forecaster since 2012. A frequent home league champion, Kris finished in the top-20 overall in his first industry competition, The Great Fantasy Baseball Invitational, in 2021. A reformed lawyer, he writes about the law at Massachusetts Lawyers Weekly, where his work has earned numerous journalism awards.
Nick Pollack (PitcherList.com)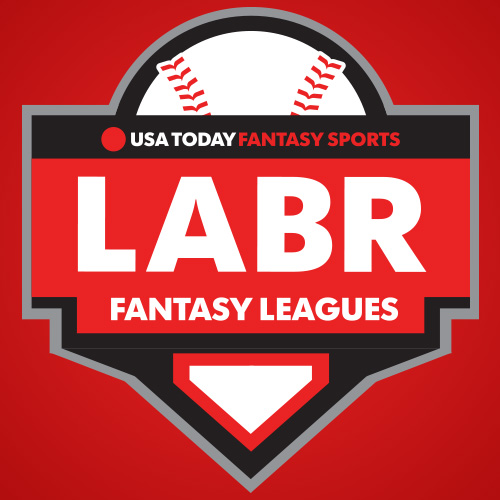 Nick founded PitcherList.com in 2014 after years pitching in college, coaching travel baseball, and giving private pitching instruction. He has been published in Washington Post and CBS Sports, and currently contributes for RotoGraphs while enjoying the freedom to discuss starting pitching to his heart's content at his home site. Creator of the CSW stat and too many terrible fantasy baseball terms.
Geoff Pontes (BaseballAmerica.com)
Geoff is the founder of ProspectsLive.com and a veteran in the prospect space. He recently moved to a full-time role at Baseball America as a Prospect Writer and Co-Editor of the annual Baseball America Prospect Handbook. Over his career Geoff has covered MLB, MiLB, NCAA, the Cape Cod League, the MLB Draft and fantasy/dynasty baseball. He takes a balanced approach to evaluation that blends scouting, analytics, and sourced material.
Dave Potts (RotoGrinders.com)
Dave is a longtime player and analyst for both season-long and DFS baseball. He is a member of the NFBC Hall of Fame, having won the Main Event Overall Championship along with multiple other league titles including the Platinum League and the Ultimate Auction. He is a 2-time million dollar winner in DFS and currently writes daily content at RotoGrinders. He is also an FSWA winner for Baseball Article of the Year.
Adam Ronis (FantasyAlarm.com)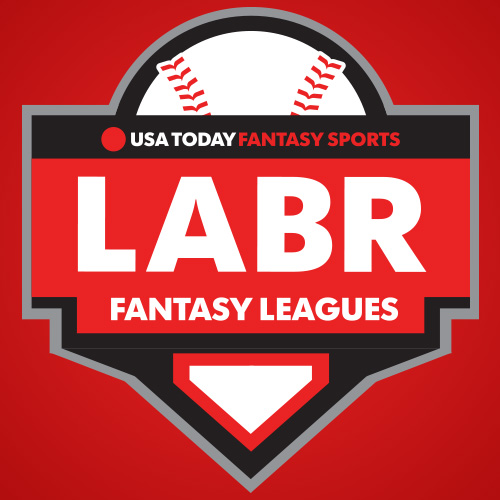 ​
Brian Rudd (BaseballHQ.com)
Brian has been writing for BaseballHQ since 2007 and currently contributes with Double Dippin', a two-start pitcher column, as well as Facts/Flukes articles and Baseball Forecaster player boxes. He has also written for SportsBook Wire since 2019 and is an avid NFBC player. Brian won Main Event league titles in 2019 and 2021, finished 7th overall in the 2021 Draft Champions contest, and has three top-10 overall finishes in four years of TGFBI.
Rob Silver (Launch Angle Podcast)
Rob is the 2016 NFBC Main Event Overall Champion. He is currently the co-host of the Launch Angle Podcast.
Eno Sarris (TheAthletic.com)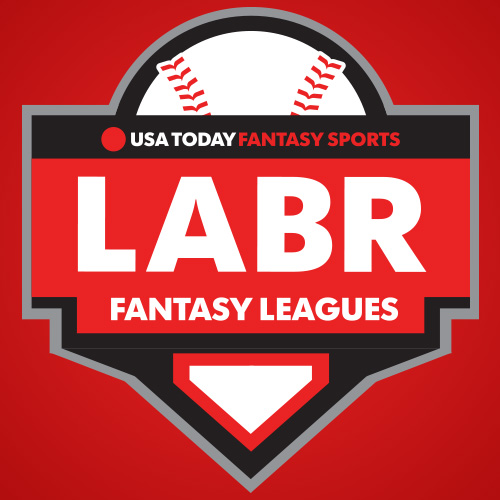 Formerly the fantasy editor at FanGraphs, Eno Sarris is now the national baseball analytics writer and fantasy columnist at The Athletic. He's still in the clubhouse bugging players about their latest adjustment and in the computer lab bugging the nerds about their latest findings. Find him wherever the good beer is.
Ron Shandler (RonShandler.com)
Ron is the founder of BaseballHQ.com and author of the Baseball Forecaster, the longest running publication in the fantasy baseball industry (since 1986). He was the first baseball analyst to develop sabermetric applications for fantasy league play, and he has written for numerous publications and websites, including USA Today, ESPN and currently The Athletic. His latest innovation, the Broad Assessment Balance Sheet (BABS) can be found at BABSbaseball.com. Ron owns dozens of top-3 finishes in national experts leagues since 1994. He tweets random brain flakes @RonShandler.
Paul Sporer (FanGraphs.com)
Derek VanRiper (TheAthletic.com)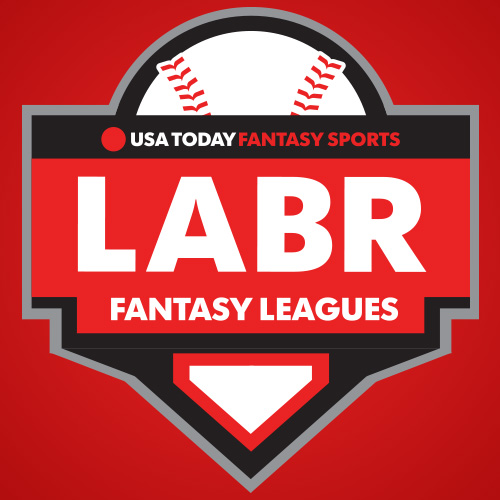 Derek ("DVR") is a Podcast Host, Producer and Writer at The Athletic. He's a four-time season-long industry league champion including Mixed Tout Wars 2014, Mixed LABR in 2018, and NL LABR (2015 and 2019). His current fantasy baseball podcasts include Rates & Barrels with Eno Sarris, The Athletic Fantasy Baseball Podcast, and Fantasy Baseball in 15. You can follow him on Twitter @DerekVanRiper.
Shelly Verougstraete (PitcherList.com)
Shelly has played in re-draft and dynasty leagues for years but writes mostly about dynasty leagues at The Dynasty Guru and Pitcher List. You can follow her @shellyv_643 on Twitter where she talks about baseball and posts way too many photos of her dogs (Orsillo and Soto) and baked goods.
Blair Williams (Razzball.com)
Matt Williams (NBCSportsEdge.com)
Matt is an analyst/writer/podcast host for NBC Sports Edge, the host of the Turn Two Podcast, and a contributor for The Athletic. He authors the popular #2022PlayerBreakdowns series and was nominated by the FSWA for his weekly "By The Numbers" column. Follow Matt on Twitter
@MattWi77iams.
Jeff Zimmerman (FanGraphs.com)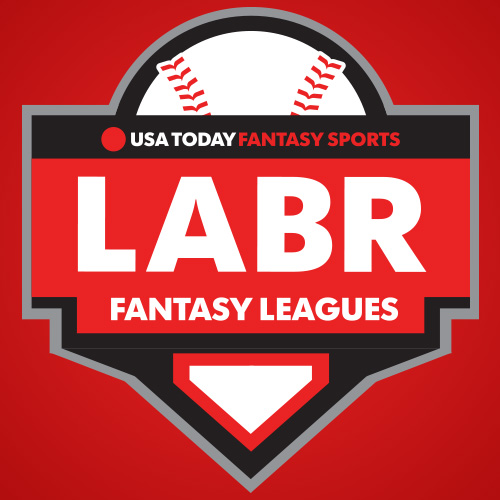 Jeff writes for RotoGraphs, The Hardball Times, RotoWire, Baseball America, Sportsline, and BaseballHQ. Along with Tanner Bell, he wrote "The Process: Integrating Valuations and Biases into a Winning Fantasy Baseball Formula" book. He has been nominated for two SABR Analytics Research Award for Contemporary Analysis and won it in 2013 in tandem with Bill Petti. He has won three FSWA Awards including one for his MASH series. In his first two seasons in Tout Wars, he won the H2H and Mixed Auction league.
Todd Zola (Mastersball.com)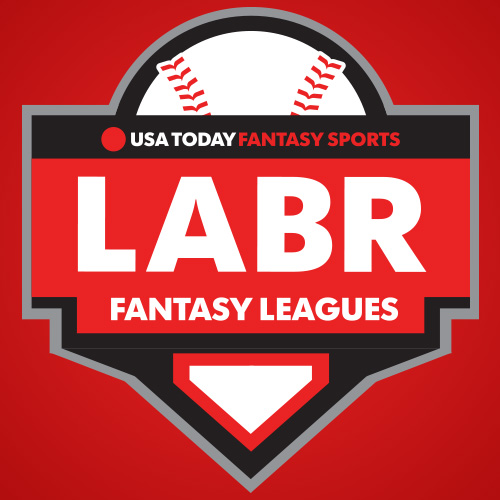 Todd is the principal owner at Mastersball.com where he manages the Platinum subscription content, featuring the industry's earliest player projections. Todd also writes for Rotowire and ESPN along with being a regular guest on BaseballHQ Radio. Todd participates in LABR, Tout Wars and the XFL and is a multiple time champion in the National Fantasy Baseball Championship. In 2017, Todd was named the Fantasy Sports Writers Association Baseball Writer of the Year.
NOTE: SPEAKER SLATE SUBJECT TO CHANGE.
Free Weekly eNewsletter
The industry's #1 analytical weekly e-mail newsletter is ABSOLUTELY FREE!
More Information
Shopping Cart