First Pitch Florida - 2021 Sunday
Seminars > First Pitch Florida > Sunday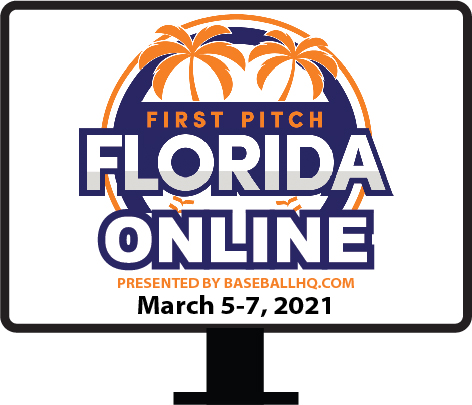 HOME & REGISTER | FRIDAY | SATURDAY | SUNDAY | LABR DRAFTS | SPEAKERS |
**THE SCHEDULE IS SUBJECT TO CHANGE**
Updated March 2, 2021
All times Eastern
SUNDAY, MARCH 7, 2021
11:00-11:10am: SUNDAY OVERVIEW: Brent Hershey and Ray Murphy
11:10am-12:30pm: 2021's MOST CHALLENGING PROJECTIONS

​A panel of projection-makers walk through a set of specific players who they found difficult to project this winter. Getting the right valuation on these players could swing your league in 2021!

Panelists: Derek Carty (RotoGrinders); Todd Zola (RotoWire/Mastersball); Rudy Gamble (RazzBall) and Ariel Cohen (ATC); Moderator: Ray Murphy (BaseballHQ)
​
12:30-1:00 pm: PODCAST PLAYER DUELS - 3 (see description below)
1:00-4:30: 2021 IN-SEASON TIPS

​A series of three panels throughout the afternoon that cover several different topics related to how in-season roster management.
1:00pm-1:45pm: TIPS-1: INFO OVERLOAD—How to stay abreast of the news you need

Both in spring training and the reguular season, how does one decide which games/highlghts/recaps to take in? What are some tricks to consuming (and filtering out) all of the great information the fantasy baseball community creates? Our panel gets the discussion started.

Panelists: Jason Martinez (RosterResource); Sarah Langs (MLB.com); TBA; Moderator: Alex Fast (PitcherList)
​
1:45-2:30pm: TIPS-2: When do you pull the plug on a struggling player?

It's one of the basic fantasy baseball season-long dliemmas. What to look for, when to wait, what to expect in both single-season and keeper/dynasty formats.

Panelists: Eddy Almaguer (ProspectsLive.com); Jock Thompson (BaseballHQ.com); TBA; Moderator: Ian Kahn (The Athletic)​
​
2:30-3:00 pm: PODCAST PLAYER DUELS - 4 (see description below)
3:00-3:30: TIPS-3: MY GUYS FOR 2021

A rapid-fire list of names-only from our speakers on players they like for 2021, in three categories: Hitter / 6th starter / Reliever.
3:30-4:15pm: TIPS-4: ALL THINGS FAAB

What to look for, how to budget, and when to dive headlong in the the midseason free agent pool will be just some of the topics on the table in this informative session.

​Panelists: Scott Pianowski (Yahoo!), Jeff Zimmerman (FanGraphs), Clay Link (RotoWire); Moderator: Vlad Sedler (EliteFantasy)
4:15-4:30pm: 15 MINUTES WITH.... JOE SHEEHAN: Joe will answer submitted attendee questions; see the Command Center page for the question submission form.

4:30-5:00: CLOSING/WRAPUP
​
7:00-11:00pm: LABR AUCTION - AL

Follow along live with the LABR-AL auction, we'll live-stream the draft board and recruit some experts for as-it-unfolds commentary.

Hosts: Derek VanRiper (The Athletic); Howard Bender (FantasyAlarm), Mike Gianella (BaseballProspectus)
​
7:00-11:00pm: ATTENDEE DRAFT NIGHT

Put your skills, and your accumulated knowledge from this weekend, into immediate practice in one of our attendee drafts. These leagues will play through 2021, and prizes will be awarded! Signups the week of March 1.

Formats: NFBC Draft and Hold, NFBC Best Ball, Scoresheet, Roto 5x5 auction
​
NOTE: Podcast Player Duels consist of four popular fantasy baseball podcasts, and pit the two hosts against each other in two-sided player duel. Come hear the hosts of The Sleeper and The Bust, the ESPN Fantasy Focus Baseball Podcast, the RotoWire Baseball Podcast and Launch Angle Podcast go at it, and attendees will get to vote to chime in on their choices! Specific time assignments during the weekend still TBD.
**THE SCHEDULE IS SUBJECT TO CHANGE**
Updated March 2, 2021
Free Weekly eNewsletter
The industry's #1 analytical weekly e-mail newsletter is ABSOLUTELY FREE!
More Information
Shopping Cart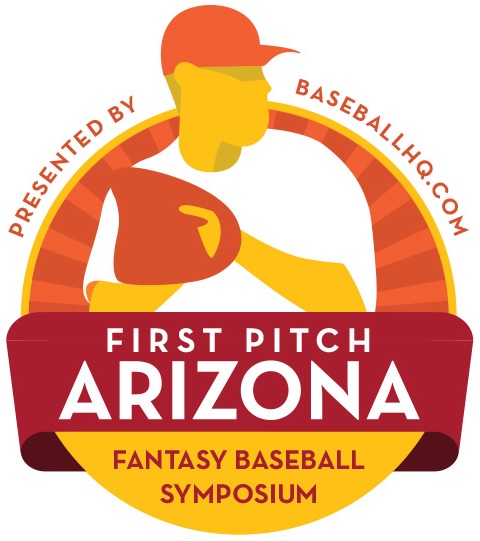 November 3rd-6th, 2022
Sheraton Mesa Wrigleyville West
EARLY BIRD REGISTRATION NOW OPEN
!