First Pitch Florida - 2020 Speakers
Seminars > First Pitch Florida > Speakers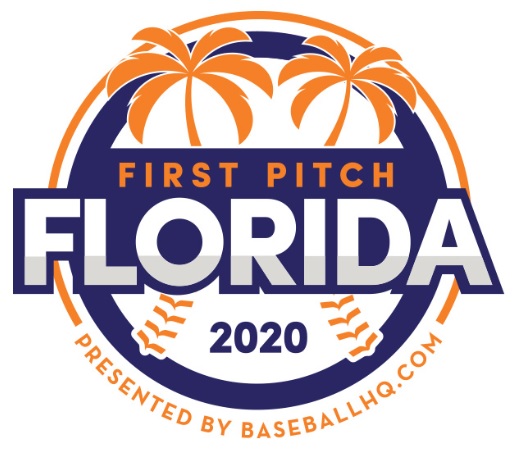 HOME & REGISTER | FRIDAY | SATURDAY | SUNDAY | LABR DRAFTS | HOTEL INFO | SPEAKERS | FAQ
NOTE: SPEAKER SLATE SUBJECT TO CHANGE.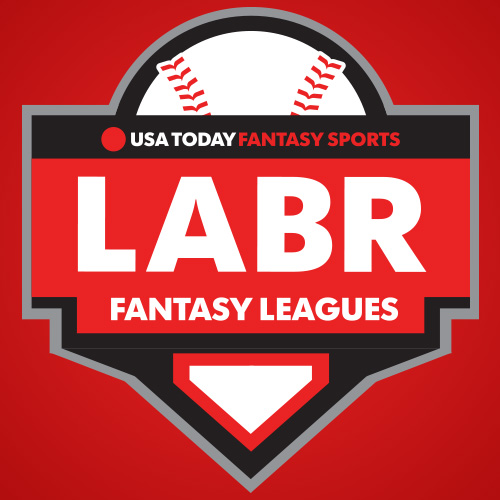 = LABR participant this weekend
Dave Adler (BaseballHQ.com)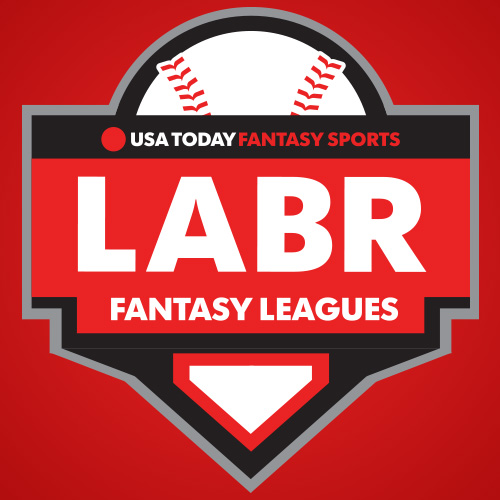 Dave has been writing for Baseball HQ since 2004 and is their Director of Games Analysis. He won AL-LABR in 2014 by a record-setting 24.5 points. Dave is an astronomer working with the Hubble Space Telescope as well as the next NASA great observatory, the James Webb Space Telescope, living near Baltimore with his wife, Beth.
Grey Albright (Razzball.com)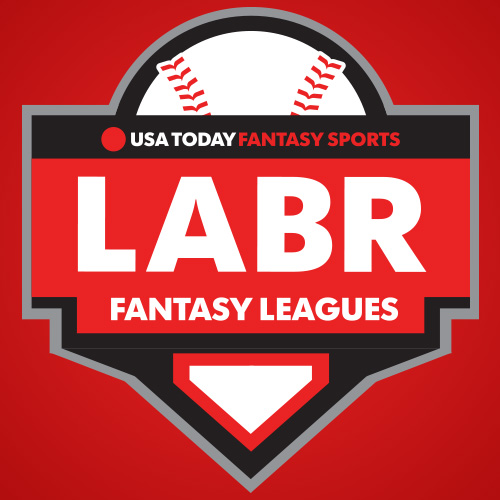 Eddy Almaguer (ProspectsLive.com)
Eddy Almaguer is the managing editor and a writer for Prospects Live with previous bylines at Baseball Prospectus and Fake Teams. He specializes in dynasty baseball, but has been cutting his teeth in redraft leagues for over a decade. You can listen to him downplaying catchers on the Prospects Live podcast or on Twitter @EddyAlmaguer.
Doug Anderson (Fantrax.com)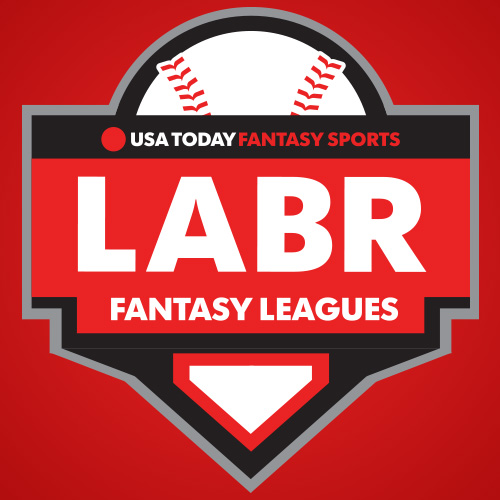 Doug is a 12-year veteran of the Fantasy Sports industry. His work has appeared on RotoExperts.com, Yahoo.com, SI.com, and NFL.com, as well as in the pages of USA Today's Fantasy Baseball Weekly and various other magazines. Doug was formerly a founding member and Executive Editor at RotoExperts and is now Managing Editor at FantraxHQ.
Greg Ambrosius (National Fantasy Baseball Championship)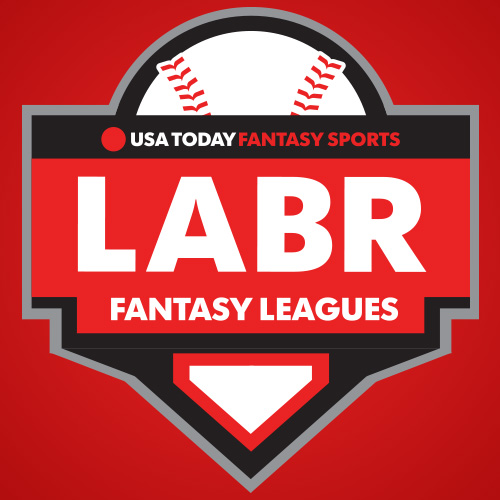 Greg is the founder of the National Fantasy Baseball Championship (NFBC) and is currently the General Manager of Consumer Fantasy Games at SportsHub Technologies. Greg was the editor of Fantasy Sports Magazine from 1989-2009 and is a former president of the Fantasy Sports Trade Association (FSTA) and the Fantasy Sports Association (FSA). Greg is a member of the FSTA Hall of Fame and the Fantasy Sports Writers Association Hall of Fame.
Andy Andres (BaseballHQ.com)
Andy teaches Natural Sciences and Mathematics at Boston University, but also developed and teaches the highly successful MOOC "Sabermetrics 101: An Introduction to Baseball Analytics" to about 50,000 registered learners on the edX platform during its two runs in 2014 and 2015. As a Datacaster/Stringer for MLBAM, he is responsible for keeping score of games at Fenway Park for various Internet applications like mlb.com's Gameday and ESPN's Gamecast.
Pierre Becquey (ESPN.com)
Pierre is deputy editor for fantasy sports at ESPN.com. A fantasy baseball player since 1995, he began his writing career in 2004 under the pen name "Pete Becker," and was editor-in-chief of Matthew Berry's "TalentedMrRoto.com" until its acquisition by ESPN in 2007. "Pete" was the recipient of the FSWA award for 2007's best fantasy baseball article on the Web. Pierre is now a member of the FSWA board and its Hall of Fame committee.
Howard Bender (FantasyAlarm.com)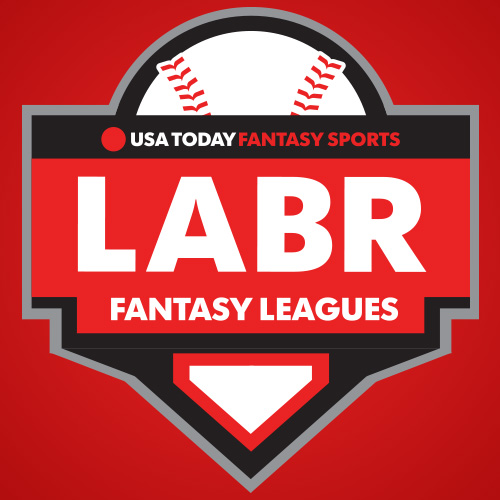 ​
Chris Blessing (BaseballHQ.com)
Chris has written about and scouted prospects for a decade. The past 5 years, his scouting reports have mostly appeared at BaseballHQ. Chris has also worked as an Associate Scout for an MLB club, assisting the area scout with coverage of prep and college prospects in Georgia. Follow Chris on Twitter @C_Blessing.
Derek Carty (ESPN.com and RotoGrinders.com)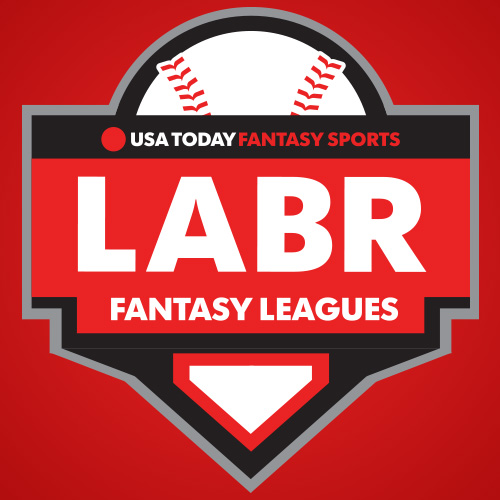 Derek is a DFS-focused analyst for ESPN and RotoGrinders. He is the creator of THE BAT season-long (at FanGraphs) and DFS (at RotoGrinders) projection system. Derek has won 8 expert league titles with 21 top-three finishes (roughly 50%), including being the youngest-ever winner of LABR. He is a proud graduate of MLB's Scout School.
Shawn Childs (SI.com)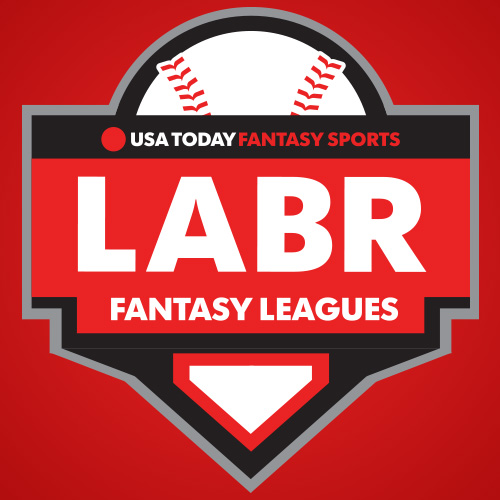 Childs is a long time player in the National Fantasy Baseball Championship and helped develop Sports Illustrated's SI Fantasy for baseball and football. Over the past five seasons, he has been part of a Platinum Title in the NFBC while placing third overall in the NFBC Cutline with one entry in 2019. Childs has an NL LABR title with Greg Ambrosius and a trip to the finals in Fanduel's WFBC. Follow Shawn on Twitter @Shawn__Childs
Jake Ciely (TheAthletic.com)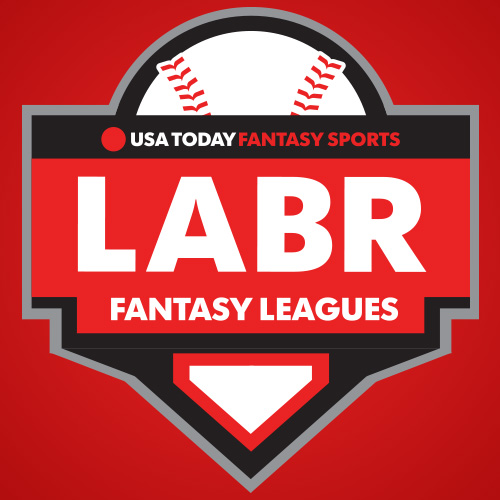 Tristan Cockcroft (ESPN.com)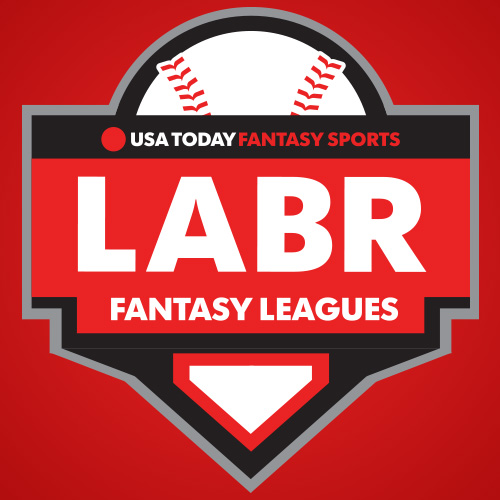 A Senior Writer for ESPN.com and co-host of the Fantasy Focus Baseball podcast, Tristan has analyzed fantasy sports since 1998, specializing in baseball and football. He is a three-time FSWA finalist for fantasy baseball writer of the year and is a member of the FSWA Hall of Fame. Tristan also owns two LABR-NL (2002, 2008) and three Tout Wars (2012-14) experts league titles. Follow Tristan on Twitter @SultanofStat.
Ariel Cohen (FanGraphs.com)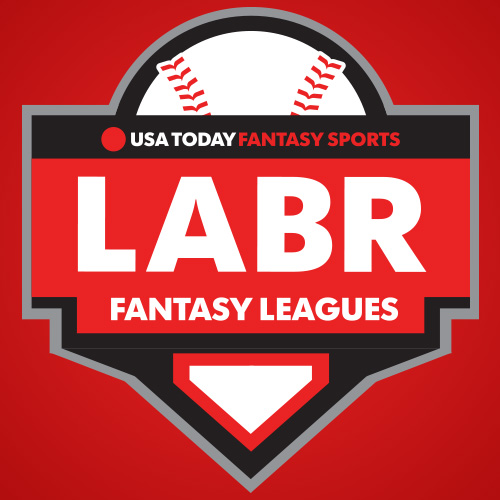 Ariel is the 2019 FSWA Baseball Writer of the Year. He is the creator of the ATC (Average Total Cost) Projection System. He writes for FanGraphs, CBS Sports, SportsLine, RotoBaller and is the host of the Great Fantasy Baseball Invitational - Beat the Shift Podcast (@TGFBI). Ariel plays in Tout Wars, the NFBC, and is an inaugural member of the LABR Mixed Auction league. Follow Ariel on Twitter at @ATCNY.
Jason Collette (RotoWire.com)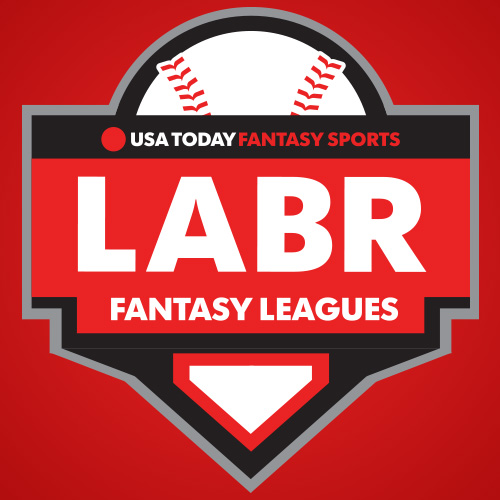 Jason has been helping fantasy owners since 2001 at RotoJunkie, Fanball, and currently at RotoWire where his Collette Calls column won best baseball column in 2018. He was also the 2013 FSWA Fantasy Baseball Writer of the Year (bribes pay off!). You can hear Jason on Saturdays on the RotoWire SiriusXM Fantasy show throughout the season as well as on The Sleeper and The Bust podcast with Paul Sporer and Justin Mason each Sunday. You can follow his work on Twitter at @jasoncollette.
Glenn Colton (FantasyAlarm.com)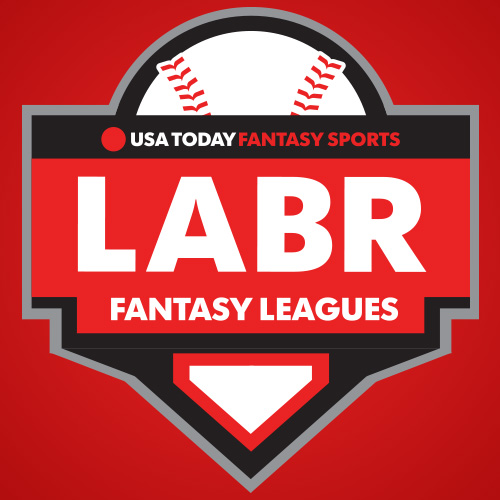 Glenn is the co-host of SiriusXM Fantasy Sports Radio's Colton & the Wolfman and a columnist for Fantasy Alarm. He and roto-partner Rick Wolf have won LABR AL in each of the last two years, their fourth and fifth such titles. They have also won two Tout Wars AL and FSGA expert league titles. Glenn was inducted into the Fantasy Sports and Gaming Association Hall of Fame in 2013.
Doug Dennis (BaseballHQ.com)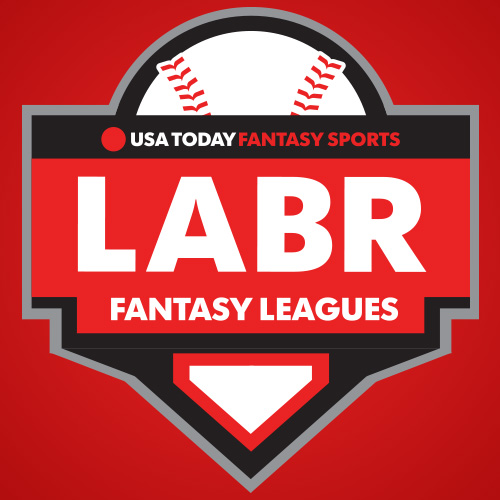 Doug has been Baseball HQ's Bullpen Buyers Guide columnist since 1999. In addition, he has written articles for the Baseball Forecaster, USA Today, Sports Weekly, ESPN.com, ESPN the Magazine and he assisted the St. Louis Cardinals with player analysis for two years.
Alex Fast (PitcherList.com)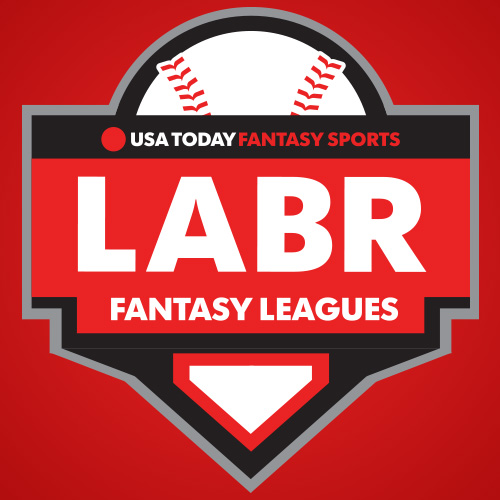 Alex is the Vice President of Pitcher List and an associate producer at Major League Baseball. Alex was recently awarded the FSWA Research Article of the Year award thanks to his work as co-creator of Pitcher List's CSW metric. A lifelong Orioles fan, Alex is a glutton for punishment. You can follow his work on twitter @alexfast8.
Brian Feldman (FantasyBaseballAuctioneer.com)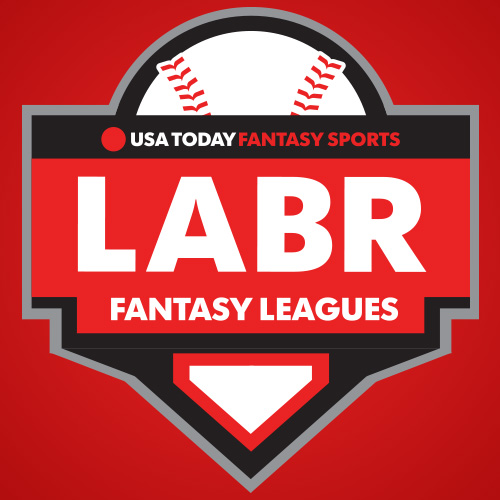 Brian is well-known to SiriusXM listeners as the primary auctioneer for high-profile experts leagues, including Tout Wars for the past 15+ seasons, this year's LABR NL and numerous NFBC Main Events. He's pleased to be a participant in this inaugural season of LABR Mixed Auction, where his one advantage will be that he has been carefully watching all of the other owners in auction settings for many years and knows all of their quirks and tells ("if that guy scratches his nose, he'll bid the extra buck on Yasmani…").
James Ferretti, DO (BaseballHQ.com)
Jim is a a licensed and board certified osteopathic physician with over 10 years of experience as a radiologist and as an educator and medical lecturer. Winner of the 2016 E. Robert Heitzman Award for Teaching Excellence while at SUNY Upstate in Syracuse, Jim looks forward to combining his passion for teaching and injury analysis to help you gain a big advantage over your fantasy baseball competition.
Steve Gardner (USA TODAY Sports)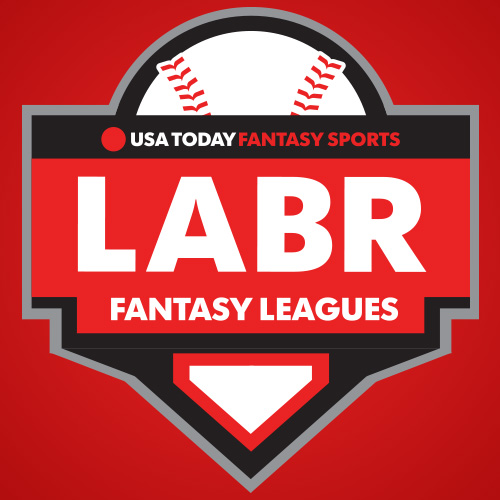 Steve has served as the LABR commissioner since 2006 and has won six LABR titles (AL 2010, 2015, 2017; Mixed 2014, 2019; NL 2017). He also won NL Tout Wars in 2011 and 2018 and two FSTA experts leagues (2012, 2015). He received the FSWA award for Baseball Article of the Year in 2014, is a member of the Baseball Writers Association of America, and has covered 19 World Series for USA TODAY. Follow him on Twitter @SteveAGardner.
Mike Gianella (BaseballProspectus.com)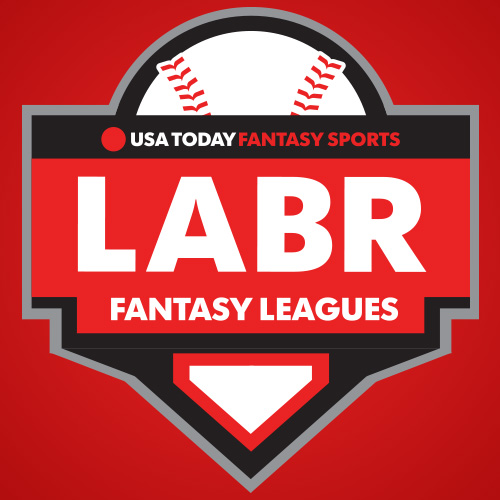 Reuven Guy (tgfbi.com)
Reuven is a Sports Medicine/Orthopedic physician assistant with over 15 years of medical experience working in the New York area. He is the co-host on the TGFBI podcast Beat the Shift and finished 2nd out of 315 industry members in the 2019 TGFBI competition. Reuven can be found on Twitter @mlbinjuryguru where he began tweeting about MLB players' injuries due to him seeing his beloved Mets and their recent history of injuries.
Ryan Hallam (FantasyAlarm.com)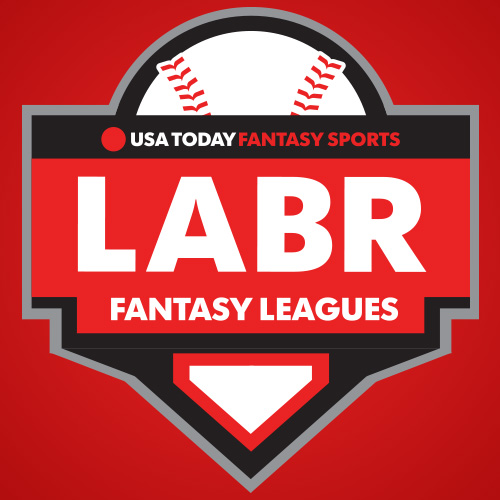 ​
Ryan has been in the fantasy industry for roughly 12 years. He started his own site, FightingChanceFantasy.com, and is now back for a second stint contributing for Fantasy Alarm. Ryan is competing in Tout Wars for the second season, and this is his first foray into the LABR family. You can follow him on Twitter @fightingchance
Brent Hershey (BaseballHQ.com)
Brent is the General Manager of Content for BaseballHQ.com and serves as co-editor of the Baseball Forecaster and editor of the Minor League Baseball Analyst annuals. He has been writing at BaseballHQ.com since 1998. Follow him on Twitter @BrentHQ.
Ian Kahn (RotoWire.com)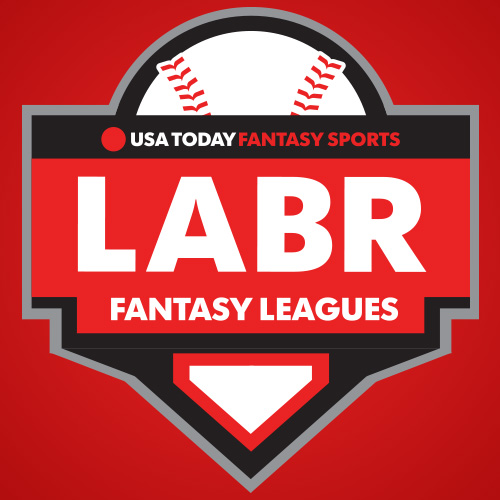 Ian is co-host for the podcast "Under The Radar" on the Athletic, does dynasty rankings at RotoWire and was the ToutWars H2H winner in 2019. A real-life actor, he played General George Washington on the show "TURN: Washington Spies" now streaming on Netflix.
Eric Karabell (ESPN.com)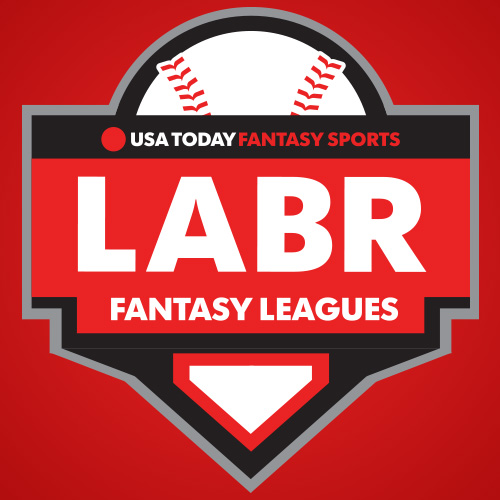 Eric is a senior writer for ESPN.com, covering fantasy baseball and football since 2001, Eric is co-host of the Fantasy Focus Baseball Podcast. He has been honored twice as Fantasy Sports Writer of the Year by the Fantasy Sports Writers Association and was inducted into the inaugural FSWA Hall of Fame class in 2010. Follow Eric on Twitter at @karabelleric.
Brad Kullman (BaseballHQ.com)
Brad is a human performance specialist who has studied the brain and biomechanics for more than 25 years. In a three-decade Major League Baseball career, he served as a high-ranking executive and scout, including appointments as interim GM for the Cincinnati Reds on two separate occasions. As assistant general manager of the Reds, he directed the first formal R&D department in MLB. Follow Brad on Twitter @BradKullman.
Andrea LaMont (lennymelnickfantasysports.com)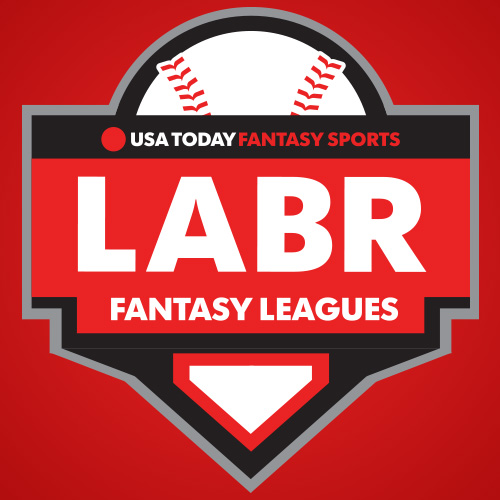 Andrea is president of LennyMelnickfantasysports.com and appears on Sirius 210/XM 87 on Sundays from 7-10 am ET. Follow her on Twitter @ROTOLADY
Clay Link (RotoWire.com)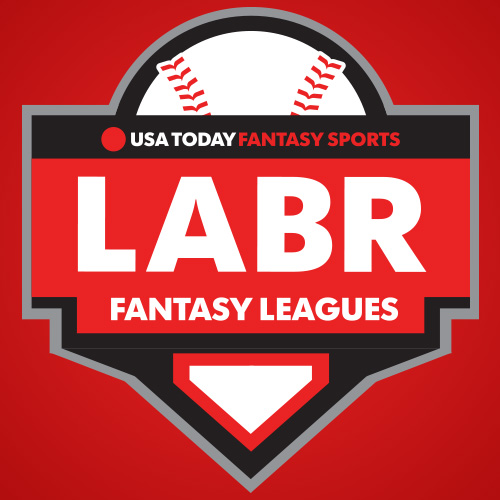 Clay is the MLB Editor at RotoWire. He won The Great Fantasy Baseball Invitational in its inaugural year and finished top 10 in the NFBC Online Championship in 2018. Clay co-hosts RotoWire's baseball podcasts, is a regular on their SiriusXM Fantasy Sports Radio show during baseball season, and can also be heard every Saturday on MLB Network Radio.
Matt Martingale (Elias Sports Bureau)
Matt has worked at Elias Sports Bureau since 1995, which coincidentally was also his first year playing fantasy baseball. He is currently ESB's director of information for both fantasy baseball and college football, and has researched and written notes for clients including MLB Network, ESPN, NBC Sports, and Pac-12 Network. You can find him on Twitter at @MattMartingale.
Tim McLeod (Prospect361.com)
When not digging out from the snow in Northwestern Ontario, Tim has spent the past 15 years scouring Asia searching for the next Ichiro, reporting his findings in The Fantasy Baseball Guide. He can be found hanging out on Facebook at Baseball 365, Patton & Company, and Prospect 361. Every Sunday, he joins Rich Wilson as an analyst on the long-running Prospect361 Podcast. Tim participates in Tout Wars, LABR, and the XFL (with partner Trace Wood), with an emphasis on the Mixed Draft format.
Lenny Melnick (lennymelnickfantasysports.com)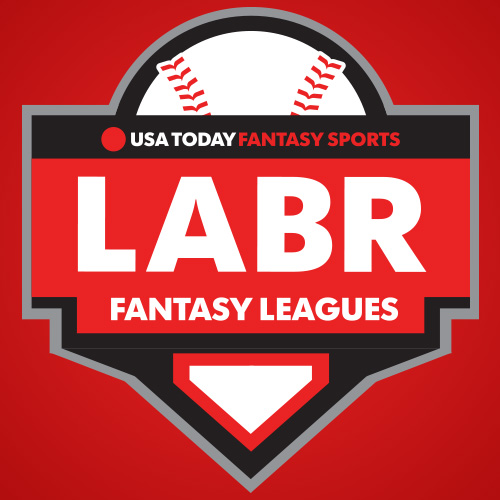 Lenny and partner Irwin Zwilling did their first radio show for Fantasy Sports in 1993 in New York, and they have two LABR and one Tout Wars titles. He is a member of FSWA Hall of Fame and appears on SiriusXM Radio on Sundays from 7-10 am ET. In addition, find him at www.lennymelnickfantasysports.com, where he does a daily podcast at 9am ET. Follow him on Twitter @lennymelnick.
Craig Mish (FNTSY)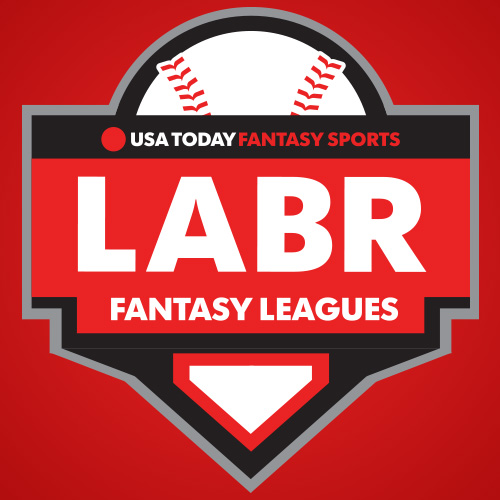 Stephen Lyman (Hospital for Special Surgery)
Stephen has been conducting sports injury research for more than 20 years and his study with Dr. James Andrews and USA Baseball established the pitch count limits that are still used in Little League Baseball today. He's previously contributed analysis to the MLB Redbook (a publication produced by MLB's insurance underwriters) and has been active in fantasy baseball since the days of hand calculations using the USA Today stats pages. He currently resides in Fukuoka, Japan, home of the 2-time defending Japan Series champion Softbank Hawks.
Ray Murphy (BaseballHQ.com)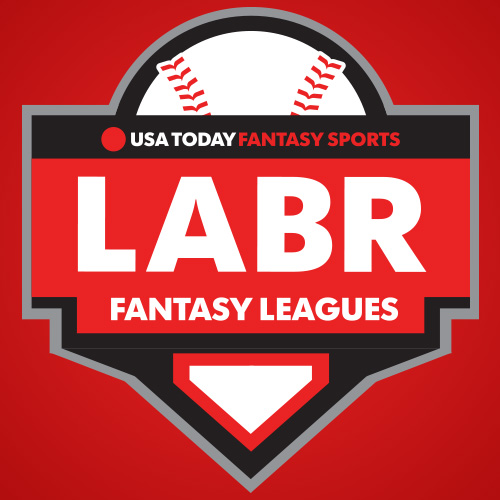 Ray is the General Manager of Administration for BaseballHQ.com and co-editor of the Baseball Forecaster annual. He has been writing at BaseballHQ.com since 1999. Primarily a mixed-league player, he is a four-time league champion in the NFBC Main Event (including 4th-overall finishes in both 2012 and 2016), and also won (in a tie) the inaugural LABR mixed league in 2012, a TGFBI league title in 2018, and Tout Wars Mixed Draft in 2019.
Dean Peterson (National Fantasy Baseball Championship)
Dean is a facilitator for live NFBC events in Chicago and a former 12-year Tout Wars veteran representing STATS LLC, where he also kept the data flowing to support your favorite fantasy games for many years. He is a life-long fan of Strat-O-Matic baseball, where he currently administers one league and participates in 3 others.
Nick Pollack (PitcherList.com)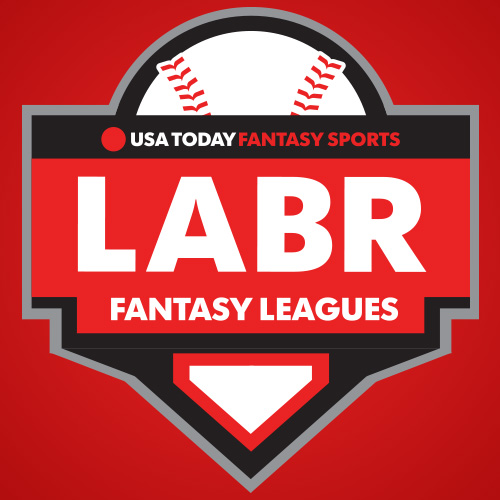 Nick founded PitcherList.com in 2014 after years pitching in college, coaching travel baseball, and giving private pitching instruction. He has been published in Washington Post and CBS Sports, and currently contributes for RotoGraphs while enjoying the freedom to discuss starting pitching to his heart's content at his home site. Creator of the CSW stat and too many terrible fantasy baseball terms.
Jesse Roche (BaseballProspectus.com)
Jesse is a dynasty baseball writer and ranker for Baseball Prospectus and a former senior fantasy baseball writer at The Dynasty Guru. An avid dynasty baseball player, Jesse has experience in a diverse range of leagues, including head-to-head, rotisserie, points, and simulation, and is a member of numerous industry dynasty leagues. In 2020, Jesse expects to provide regularly updated dynasty rankings with in-depth analysis for Baseball Prospectus.
Adam Ronis (FantasyAlarm.com)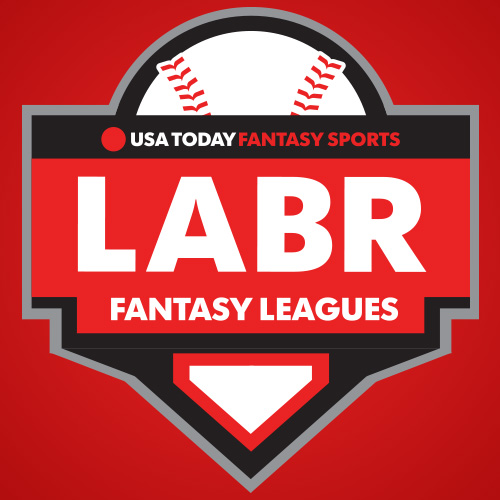 ​
Eno Sarris (TheAthletic.com)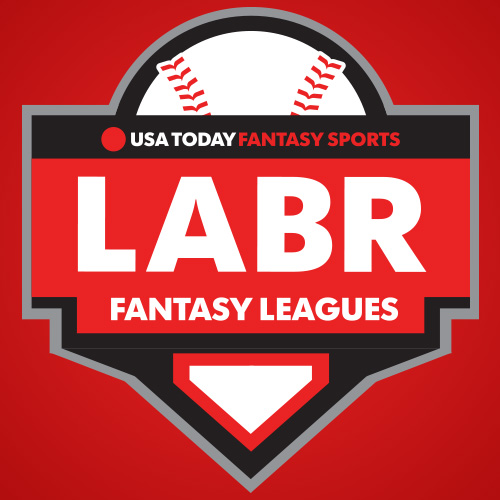 Formerly the fantasy editor at FanGraphs, Eno Sarris is now the national baseball analytics columnist and editor at The Athletic. He's still in the clubhouse bugging players about their latest adjustment and in the computer lab bugging the nerds about their latest findings. Find him wherever the good beer is.
Bret Sayre (BaseballProspectus.com)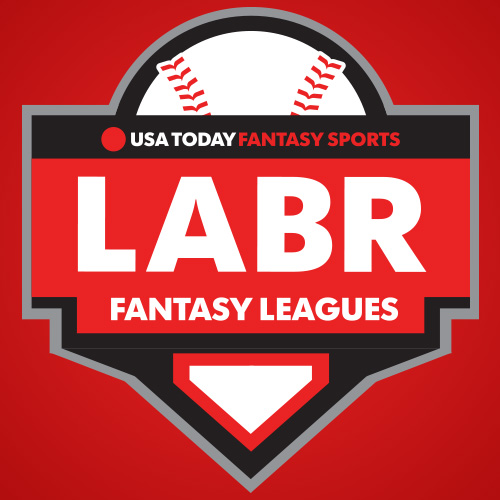 Bret Sayre is the President and CEO of Baseball Prospectus. He joined BP in 2013 and has held many positions over the last seven years, including Managing Editor, Fantasy Manager and Senior Fantasy Writer. Bret is also the founder and owner of The Dynasty Guru, a site which he started in 2012 because of his long-standing affection for playing in dynasty league formats. He is a three-time expert league champion (LABR in 2015; Tout Wars in 2015 and 2019). You can follow him on Twitter at @BretSayreBP.
Larry Schechter (Winning Fantasy Baseball)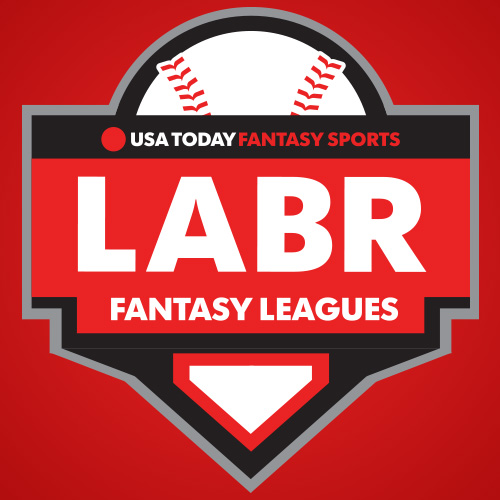 Larry is a six-time winner of Tout Wars, two-time LABR champion and twice won the CDM national salary-cap challenge. He is author of the Amazon bestseller Winning Fantasy Baseball. You can follow on twitter @LarrySchechter
Ron Shandler (RonShandler.com)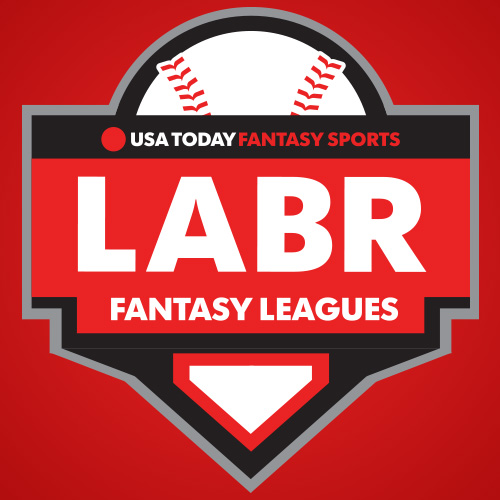 Ron is the founder of BaseballHQ.com and author of the Baseball Forecaster, the longest running publication in the fantasy baseball industry (since 1986). He was the first baseball analyst to develop sabermetric applications for fantasy league play, and he has written for numerous publications and websites, including USA Today, ESPN and currently The Athletic. His latest innovation, the Broad Assessment Balance Sheet (BABS) can be found at BABSbaseball.com. Ron owns dozens of top-3 finishes in national experts leagues since 1994. He tweets random brain flakes @RonShandler.
Derek VanRiper (TheAthletic.com)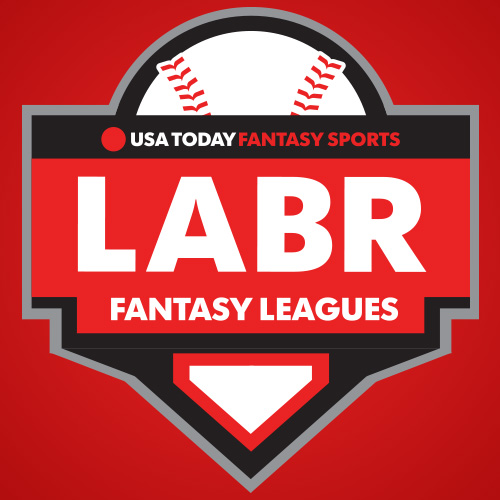 Derek ("DVR") is a Podcast Host, Producer and Writer at The Athletic. He's a four-time season-long industry league champion including Mixed Tout Wars 2014, Mixed LABR in 2018, and NL LABR (2015 and 2019). His current fantasy baseball podcasts include Rates & Barrels with Eno Sarris, The Athletic Fantasy Baseball Podcast, and Fantasy Baseball in 15. You can follow him on Twitter @DerekVanRiper.
Brian Walton (Creativesports.com)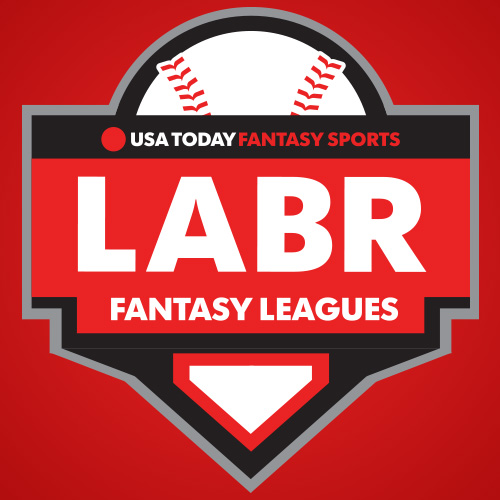 Brian is one of the managing principals of Creativesports.com, where he writes a weekly column. He also contributes to the Fantasy Baseball Guide while competing in the XFL, Xperts Fantasy League, and National League LABR. Brian was the 2009 National League Tout Wars champion, scoring the most points in the league history. His work can also be found daily at TheCardinalNation.com, where he writes about the St. Louis Cardinals and their minor league system.
Rick Wolf (FantasyAlarm.com)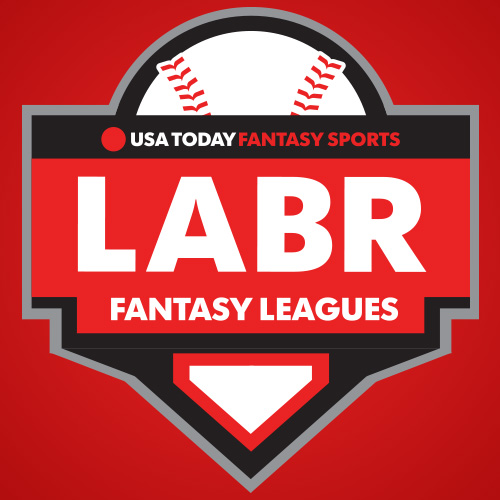 ​
Jeff Zimmerman (FanGraphs.com)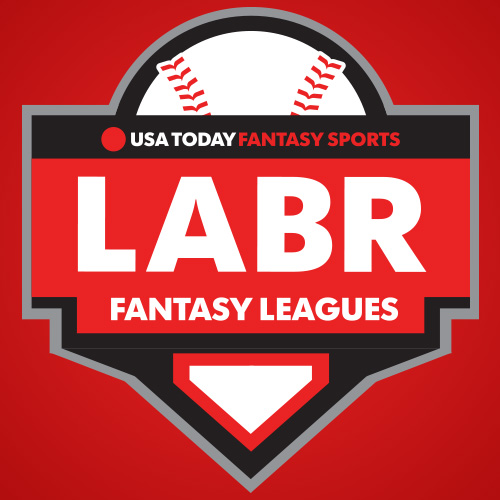 Jeff writes for RotoGraphs, The Hardball Times, RotoWire, Baseball America, Sportsline, and BaseballHQ. Along with Tanner Bell, he wrote "The Process: Integrating Valuations and Biases into a Winning Fantasy Baseball Formula" book. He has been nominated for two SABR Analytics Research Award for Contemporary Analysis and won it in 2013 in tandem with Bill Petti. He has won three FSWA Awards including one for his MASH series. In his first two seasons in Tout Wars, he won the H2H and Mixed Auction league.
Todd Zola (Mastersball.com)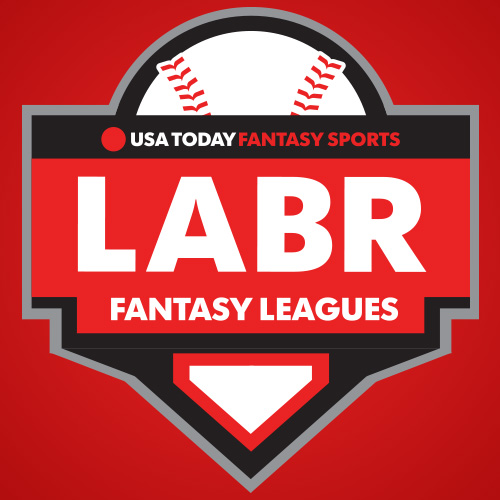 Todd is the principal owner at Mastersball.com where he manages the Platinum subscription content, featuring the industry's earliest player projections. Todd also writes for Rotowire and ESPN along with being a regular guest on BaseballHQ Radio. Todd participates in LABR, Tout Wars and the XFL and is a multiple time champion in the National Fantasy Baseball Championship. In 2017, Todd was named the Fantasy Sports Writers Association Baseball Writer of the Year.
NOTE: SPEAKER SLATE SUBJECT TO CHANGE.
Shopping Cart