First Pitch Forums - Arizona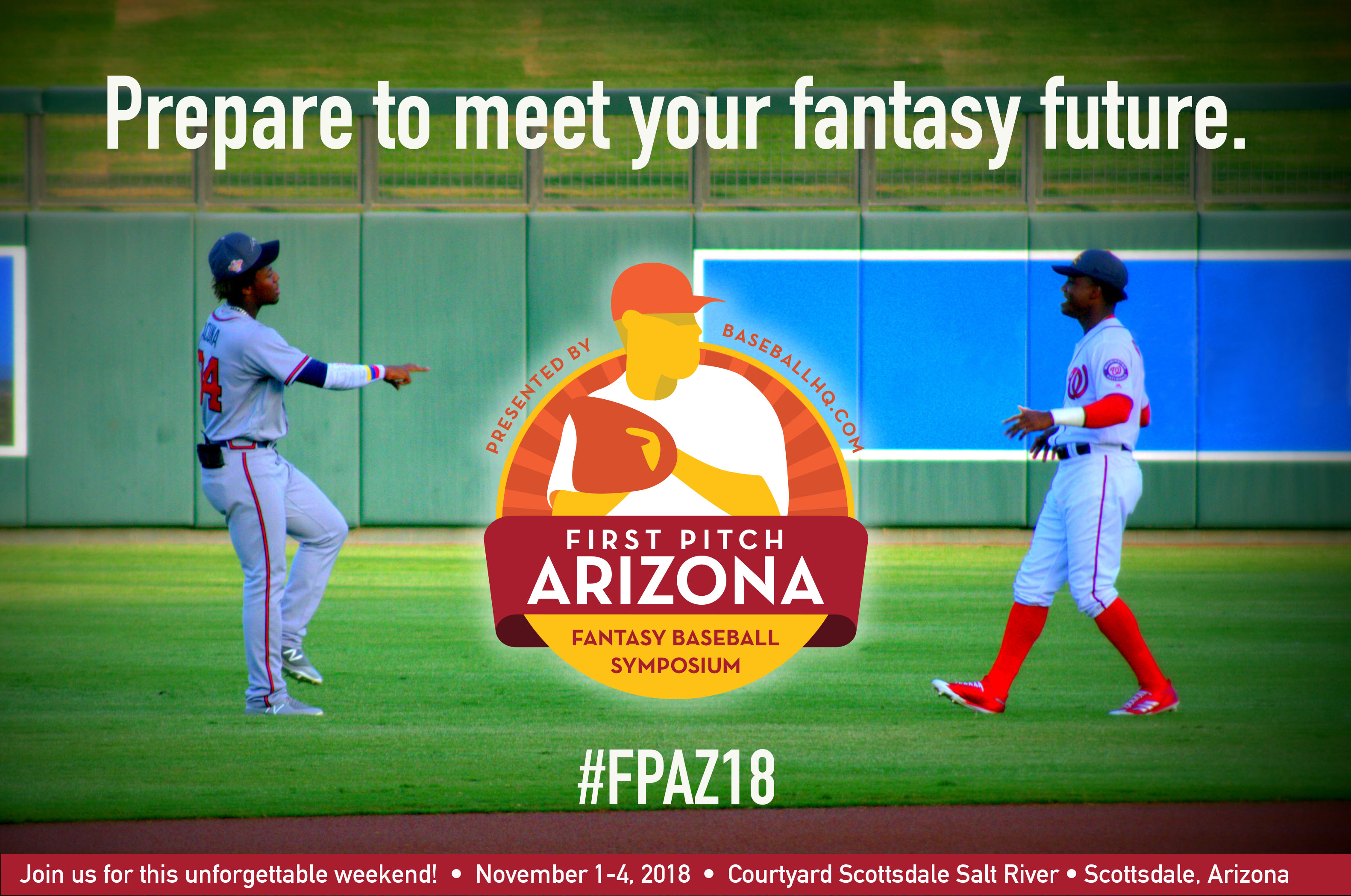 24th Annual Fantasy Baseball Symposium at the Arizona Fall League
November 1-4, 2018 at Courtyard Scottsdale Salt River
Join us .... for the 24th Annual fantasy baseball getaway from BaseballHQ.com.
It's three full days packed with seminars, scouting and socializing at the Arizona Fall League.
Pick the brains of the nation's top baseball analysts. Participate in fun and challenging
fantasy workshops, drafts and contests geared towards giving you an unbeatable edge for 2019.
Watching players like Ronald Acuna and Victor Robles (two top attractions in 2017), along with scouting,
sabermetrics, and strategy sessions, you'll experience your fantasy future from a front-row seat.
Stay tuned for this year's crop of players and a full program; announcements will come later this summer.
As always, First Pitch attendees will get a first-hand look BEFORE they became stars!
Previous attendees call it "the best weekend of the year." We call it First Pitch Arizona.
***
2018 program:
Thu/Fri, Nov. 1-2 | Sat, Nov. 3 | Sun, Nov. 4
For samples of previous events, see our final programs from 2017 and 2016.
***
2018 conference hotel information (including accommodations info)
What previous attendees are saying
Frequently asked questions (FAQs)
Arizona Fall League website (via MLB)
THE CONFERENCE IS OFFICIALLY SOLD OUT FOR 2018!
What your registration includes
(use button below to register)
Free Weekly eNewsletter
The industry's #1 analytical weekly e-mail newsletter is ABSOLUTELY FREE!
More Information
Shopping Cart
Listen to Baseball HQ's weekly audio programs.
Subscribe today!
Learn More