What makes Baseball HQ Unique?
"We CAN predict ERA! I am new to your site and I love the way you guide me to get dirty and know what the numbers mean! Better than the other places that just give you the numbers with no explanation." S.Whitley, San Francisco CA
"Your Base Performance Values are the best indicators I have ever seen in making judgment decisions about a player." M.Angelillo, Amherst NY
"I appreciate the fact that there is a method behind the forecasts and that those methods are shared openly." W.Skelton, Princeton NJ
"Even if I know nothing at all about the statistical relevance of the data you provide; even if I lack the foggiest knowledge of how the statistics are generated; if I follow your suggestions directly in making my draft selections, I stand a solid chance of finishing in the top 25% of any league. You have captured the essence of the statistical analysis of the game. NO ONE does it better." D.Bridges, Grand Blanc MI
"I've read your theory about drafting pitching based on skill sets rather than on unpredictable numbers such as wins, ERA and ratio, and I find it to be some of the most insightful analysis that I've read." J.Yenouskas, Washington DC.
"I just read your article, "The Secret of My Crappy Pitching Staff" and I have to say it was wonderful. Every year, I try to assemble a pitching staff based on skills, not roles. Bypassing high priced starters for more talented pitchers. Every year, I am ridiculed by my fellow owners. Not only has your article renewed my faith in this strategy, but your analysis has given me the tool I will need to make it successful. I am excited to show them who has a crappy pitching staff." A.Strasberg, New York NY
"You are light years ahead of everyone else in terms of predicting pitching values." M.Beaulieu, Merrimack NH
"Ron's continued willingness to 'view the skewed ends,' to go out on a limb if he believes a player's future projected stats warrant it... The one or two nuggets thus found make a whole subscription worthwhile." R.Williams, Hubbard OH
"Thank you for your tremendous analysis! Utilizing the BPVs for both hitters and, most particularly pitchers, enabled me to ensemble the proper mix to finish 1st in two of the four leagues I participated in this year. Very satisfying! I could write an extensive paper on the newfound joys I experienced this season while adapting the BaseballHQisms into my own philosophy of general managing fantasy baseball." D.DeCristofaro, San Jose CA
"I am really hooked on HQ's sabermetrics. The surgers and faders sections give me an edge on the rest of my league." B.Doorhy, Palos Hills IL
"Baseball HQ is not afraid to take chances on players. I'd rather have you be wrong about a player than to water down the analysis just to be safe." J.Philpott, Berkeley CA
"Each spring, I download HQ's projections database to prepare for my drafts. While other owners bring piles of books and magazines, I bring these two or three pieces of paper. This saves incredible amounts of time searching for info while trying to make a decision during the heat of the draft." W.Kern, Milwaukee WI
"Thanks for a great 1999 season. With your website's insights I was able to overcome some major injuries (which usually spell DOOM in our league) and I was also able to use the LIMA plan to perfection. Both these helped me to take the league championship!" C.Durham, Florence AL
"I'm finding more bang for my buck on HQ as I'm starting to better understand how you arrive at your numbers and what those numbers mean. Over time I've progressed from just following your recommendations to applying your logic behind the recommendations." M.Shears, Indianapolis IN
"HQ does the BEST job of predicting breakthrough pitching. Given that pitching is the most unpredictable part of baseball, at least they have added some reasonable thought to the process." R.Centor, Birmingham AL
"I have learned a great deal about looking at stats and being able to make decisions based on them. Your information on projections and on surgers and faders is the best anywhere. Your analysis of pitching is the best there is." S.Shaw, Holland MA
"I like the strong positions taken by the staff writers. Right or wrong, they take a stand... offer an opinion. No fence-sitting!!" G.Fernandez, Fresno CA
"Your projections are the best. Analysis is the most thorough. Essays make me look at new ways to develop strategy." M.Finn, Sandy Hook CT
"The statistics and projections are always solid and dependable." E.Cagle, Lawton OK
"Your REALISTIC values enabled me to be patient at our draft and get players at value prices." L.Eisman, Glenside PA
"Baseball HQ has made me think and accept other ideas. I used to have one mindset, but you really helped me in alternative thinking. I always thought I was really knowledgable in baseball, but I've learned that there is a lot out there when it comes to fantasy baseball analysis." B.Massof, Pittsburgh PA
"Baseball HQ tells you HOW and WHY they come up with the information and projections. This makes them stand out among any of their competitors." G.Swett, Denver CO
"Are managers of major league teams aware of such powerful indicators? Why not? It seems so clear cut. The numbers do not lie, they tell a story." K.Magner, Freehold NJ
"The Friday Forecasts, pitching logs and bullpen indicators offer keen insight to player valuation beyond the numbers. By having all this information in one place, the ability to determine areas of strength/weakness is greatly improved." B.Oliver, Alexandria VA
"PQS averages and trends give an insight to pitchers' in-season performance that no one else even comes close to." K.Remp, Greensboro NC
"You speak out on the spin the other media gives on the players. Love it when you lose it a little. This reminds me of the guts you show." J.Owen, Bloomington IL
"As for experts in general, Ron Shandler is the only one I bother with, partly because he doesn't project the arrogant, 'know-it-all' attitude and claims of infallibility that many others do." B.Babcock, Cottonwood AZ
"I used to think to win fantasy baseball contests or leagues, you had to have the big names. With the Forecaster, you look at each player in raw stats, before, now and in the future. It has helped me put my focus on the absolutes and a better shot at the risks." T.Schoenhard, Chamberlain SD
"The Forecaster can always be relied upon for timely, accurate information, real opinions and good calls. I've learned not to second guess your projections, to jump at your sleepers and to trade your folders fast!." L.Rosenthal, Lido Beach NY
"I really like the features that help me discover the hidden treasures within the stats. For example, Pure Quality Starts for pitchers and batters are awesome!" D.Wattermann, Owatonna MN
"I appreciate a willingness to take chances on players whose raw numbers do not obviously suggest a big season is upcoming. That shows you're not just giving readers tips on players they could get themselves with a little research," J.DeVivo, Easton PA
"I appreciate your matter of fact tone. I subscribed to (a competitor) for a year and got sick of his everpresent self-congratulatory tone!" D.Yamada, Brooklyn NY
"The Forecaster is willing to make REAL projections on future stats. Most of your competitors hedge their numbers." I.Himmelstein, Hewlett NY
"Before I subscribed to HQ, I tended to believe the hype about whoever happened to be hot. Now I can look beyond the traditional stats and see who is for real and who is a fluke." K.Medlin, Monroe NC
"The focus on leading indicators changed the way I think about players. I always feel better prepared than my competition, whether on draft day or making in-season trades. I've won my league the last two seasons, and I'm in first by 9 points right now!" T.Matheny, Alpharetta GA
"Correct application of the pitching analysis will consistently produce Top 3 finishes, even with a mediocre offense. No one else comes close to HQ's pitching analysis." M.T., Atlanta GA
"The Forecaster's nuts and bolts approach removes the emotions from player evaluation. I'll be emotional when I win. (But I will offer you cold, hard cash to take one of my competitors OFF your mailing list.)" T.Mullooly, Wall Township NJ
"The Forecaster has fresh angles and is not afraid to step out from mainstream information." F.Herbst, Wylie TX
"Great statistical analysis that reveals the reasons (LWPwr, Eye, BPV, S%, etc.) behind the results (HR, BAvg, ERA, etc.). Anyone can say that a batter or pitcher is slumping. Forecaster tells why!" C.Koonce, Raleigh NC
"I like the fact that you don't always take the numbers at face value, but rather analyze them to get the real juicy stuff out." S.Fiscus, Huntington, CT
"The beauty of the Baseball Forecaster system is that it boils performance down to a simple useful value. A player is either surging or fading, has an upside or downside, is with a team that has a +/- impact on his statistics. This information leads us owners to the big decisions with our players... should we trade him now or keep him until he breaks out?" T.Casey, East Amherst, NY
"A refreshing, non-mainstream point of view with stats and analysis I can't get anywhere else." A.Figlioli, Detroit MI
"The Forecaster goes beyond so-called 'common sense' and scientifically evaluates true player potential." Dr. A.Kolz, Bronx NY
"I like the numbers as well as the general grapevine info. Most other publications print rumors without any real support." B.Schmitz, Mays Landing NJ
"The best feature is the way it attempts to quantify individual and team results by using meaningful statistics, not the B.S. like batting average, ERA, etc." M.Lemieux, Las Vegas NV
"I've come to trust your algorithms and use the projected player stats to make trades, pick up and release players." L.Sanderson, Brooklyn NY
"I'm a rotisserie player who, all too often, likes to play with his heart or perceives the beginning of a player's big year, when in fact I'm chasing. HQ brings me back to earth with facts and figures I can use every day, for trades as well as transactions." C.Oliver, St. Louis MO
"For several years, I went back and forth between BF and (a competitor), but after I got a handle on how to use the numbers (I was a Lit. major), I stopped subscribing to (the competitor). The only numbers I check more avidly are the daily boxscores." V.Tieri, Riverside CA
"Pitchers are horribly unreliable and unpredictable, but the BPV has become my leading indicator for predicting pitching performance. Over the last couple of years, countless closer prospects have been touted. Us "Shandlerians" know immediately to check BPVs, and if the closer-hopeful is below 80, you've got a Jim Corsi." R.Krzmarzick, Sleepy Eye MN
Success stories from subscribers...
What makes Baseball HQ unique?...
More from Baseball HQ subscribers...
More from Baseball Forecaster readers...
Beyond Rotisserie...
Free Weekly eNewsletter
The industry's #1 analytical weekly e-mail newsletter is ABSOLUTELY FREE!
More Information
Shopping Cart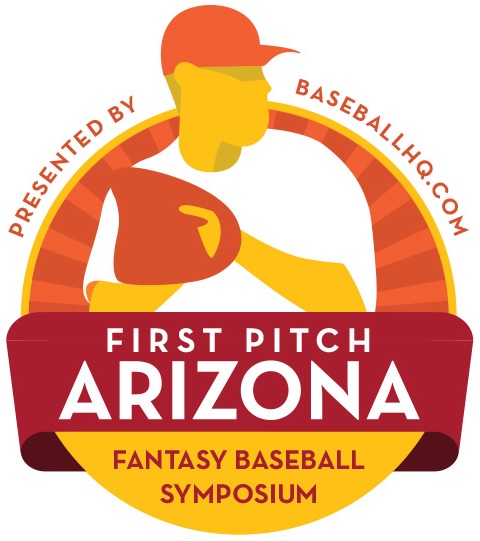 November 2-5, 2023
Mesa, Arizona
SAVE THE DATE!