STARTERS: Week one observations 2016
By Stephen Nickrand

@StephenNickrand
April 10th, 2016 11:04pm
It's easy to panic after your SP has a terrible start or two during the first week of the season. It can be similarly dangerous to fall in love with a pitcher who gives you good stats if they were produced without any underlying skill support.
In most cases, it doesn't make any sense to make roster decisions based on one or two starts, since those data samples are tiny. However, speculating on early-season extreme performances is an action that can help you build important depth in your starting rotation. Here, our primary focus will be helping you to identify which extreme performances are worth your very early speculative dollars.
AMERICAN LEAGUE
Ubaldo Jimenez (RHP, BAL) limited the MIN lineup to 1 ER in 7 IP during his first start, posting a 9/0 K/BB in 7 IP too. Given his flashes of being an upper-tier SP in prior seasons, it's an outing that will garner him FAAB attention. But we've seen this from him before. He has produced negative value in four of the last five seasons, and his 89-mph fastball so far in 2016 continues a gradual decline from its prior mid-90s peak. There are much better places to speculate than Jimenez.
Matt Moore (LHP, TAM) showed signs in March that he was finally healthy and ready to get his career back on track (14/3 K/BB in 13 IP). While he didn't work deep in his first start at home vs. TOR, he continued to strike out more than a batter per inning (6/2 K/BB in 5 IP). His pitch count was elevated due to problems throwing strikes (39% FpK%, 40% ball%).
Michael Pineda (RHP, NYY) has breakout written all over him after the huge skills he posted in 2015 (152 BPV). Some owners in shallow leagues might jump ship on him after his first start (6 ER in 5 IP). That would be a big mistake. He had a 5/0 K/BB in 5 IP at home vs. HOU, along with a top-tier 14.9% SwK%. There's no reason to worry yet here.
Garrett Richards (RHP, LAA) has looked healthy in the early-going, and there are signs he could be ready for a big season (13/4 K/BB in 11 IP). He is throwing hard (97-mph fastball) and using it effectively (14.1% SwK%). A 41% H% has been the primary reason for his near-4 ERA and high WHIP.
Carlos Rodon (LHP, CHW) was being drafted as a breakout target in many leagues (141 ADP). Owners who did so were pleased with his 2.57 ERA and 1.14 WHIP after his first start. Problem is, his control continues to carry blowup risk (45% FpK%, 38% ball%). Keep viewing him as a high-risk, high-reward play.
Aaron Sanchez (RHP, TOR) was one of the game's most electric pitchers in spring camp (19/3 K/BB in 20 IP). He carried forward that skill level into his first start of the regular season, a PQS-4 at TAM (8/0 K/BB in 7 IP). That command came with the support of a 15.4% SwK%, 68% FpK%, and 30% ball% too. He remains a young arm with strong breakout potential.
NATIONAL LEAGUE
Brandon Finnegan (LHP, CIN) owns the best skills of any SP not named Fernandez after his first start of 2016 (256 BPV). It's a mark that was the result of the 9/1 K/BB and 75% GB% he posted in 6 IP against PHI. While the outing needs to be discounted given his weak opposition, he did get a high level of strikeouts in the spring (14 K in 14 IP). And he showed tiny signs of finding himself in September 2015: 9.2 Dom, 3.1 Ctl, 42% GB%, 103 BPV. As an extreme GB pitcher who can miss bats at a high rate, Finnegan has a unique profile that could help him emerge more quickly than average young SP.
Jeremy Hellickson (RHP, PHI) showed some intriguing mid-season flashes in 2015 that gave hope he could tap into his prior reasons for promise. So far so good after his first start, a PQS-4 at CIN (6/0 BB/K in 6 IP). His strong command was backed by a top-tier 12.7% SwK% and 76% FpK%. Given his solid spring (20/7 K/BB in 16 IP), he's another arm worth speculating on if you're in a deep league.
Raisel Iglesias (RHP, CIN) is showing early signs of fulfilling his breakout potential. He has a 12/2 K/BB in 11 IP over his first two starts. A 40% H% has been the primary culprit for his 1.37 WHIP. He remains someone with sub-3 ERA upside in 2016.
Juan Nicasio (RHP, PIT) carried forward his electric spring into his first start of 2016. He had a 7/0 K/BB in 6 IP against STL during that outing. He also missed bats at a solid rate (10.7% SwK%) and pounded the strike zone early (70% FpK%). It remains to be seen if he can continue that skill level, but if he's available, it's worth speculating on him to find out.
Ross Stripling (RHP, LA) had a 574 ADP this season, so he was being left undrafted in most leagues. He'll be rostered in many leagues after his near no-hitter at SF. Problem is, his command was bad during that outing (4/4 K/BB in 7 IP). He didn't miss a lot of bats (9.0% SwK%) and struggled to throw the ball over the plate (42% ball%). Spend your FAAB money elsewhere.
For more information about the terms used in this article, see our Glossary Primer.
Shopping Cart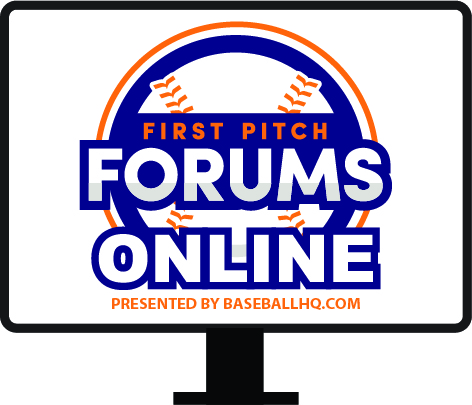 Our virtual First Pitch Forum returns!
Three online-only events: March 5, 11, 17
Join us live, or watch when you want
Just $19!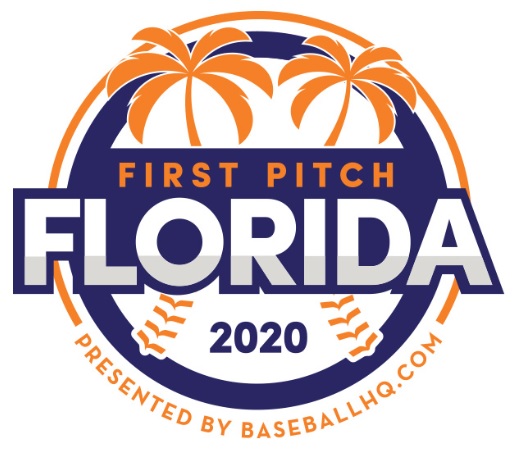 Inaugural Event!
February 28-March 1, 2020
St. Petersburg, FL
A few seats still left!