STARTERS: Very early slow start sells, 2019
By Stephen Nickrand

@StephenNickrand
April 20th, 2019 1:05am
This is the time of the year when we preach the value of exercising excruciating patience when it comes to early bad results.
That said, very bad early stats or skills by some SP can be actionable signs, particularly if a SP's skills show multiple reasons for worry. This especially is the case if you have big holes in other areas of your roster that you can patch by trading away SP that are carrying ominous early-season skills.
Here are several SP in each league that might be worth shopping or dropping.

AMERICAN LEAGUE
Andrew Cashner (RHP, BAL) wasn't drafted in many leagues (747 ADP), and for good reason. He hasn't produced any positive value in two seasons, and his once-promising stuff now struggles to miss bats. That profile hasn't changed so far in 2019 (7.9% SwK%). His skills are bad (30 BPV). And his stats will kill you (7.06 ERA, 1.57 WHIP). There's no reason to roster him.
Nathan Eovaldi (RHP, BOS) got some positive attention in 2019 drafts after the way he finished the 2018 season. He was drafted as a SP2 or SP3 in many leagues (172 ADP). But he has struggled a lot over his first four starts (6.00 ERA, 1.52 WHIP). His skills (22 BPV) aren't showing the life they did late last year (145 BPV in September). And he's neither generating many whiffs (8.5% SwK%) nor pumping the strike zone (39% ball%). There's still upside here, but given his spotty durability, we can't dismiss his poor early skills.
Marco Estrada (RHP, OAK) hasn't helped any of his owners after five starts (6.85 ERA in 23 IP). Blame terrible skills for it: 4.2 Dom, 3.0 Ctl, 19% GB%, -10 BPV. His 7.6% SwK%, 59% FpK%, and 39% ball% give no hope for an immediate turnaround either. He's no longer a viable play in the middle of your rotation, and there are better speculations for your back-end spots too.
Mike Fiers (RHP, OAK) is another veteran OAK starter who is wearing out his welcome after a handful of starts. Fiers owns a 7.06 ERA and 1.57 WHIP after 21 IP. His skills foundation doesn't exist (30 BPV). And his 7.9% SwK%, 61% FpK%, and 37% ball% all are mediocre or worse.
David Hess (RHP, BAL) is being rostered only in deep leagues, and only by owners desperate for a SP. Even if you're in a similar situation, he's not a guy that belongs on your roster. His 6.16 ERA has been paired with a so-so 72 BPV, which might cause some owners to think better times are ahead. But his 7.3% SwK%, 56% FpK%, and 39% ball% don't even support the skills he is showing.
Reynaldo Lopez (RHP, CHW) is a young SP with upside that was taken as a mid-rotation arm in many drafts (292 ADP). He hasn't delivered on that investment so far in 2019 (8.84 ERA, 2.12 WHIP). His skills have been just as bad as his surface stats: 7.9 Dom, 6.5 Ctl, 29% GB%, -26 BPV. His poor control is a product of his inability to throw the ball over the plate (41% ball%). You don't want Lopez anywhere near your active roster.

NATIONAL LEAGUE
Jhoulys Chacin (RHP, MIL) has posted an ugly 6.52 ERA after 19 IP. While that mark has been fueled in part by a 57% S% and 22% hr/f, those aren't his real problems. Blame his terrible command more than anything: 7.9 Dom, 5.1 Ctl, 43% GB%, 25 BPV. His command sub-indicators aren't any better: 7.9% SwK%, 59% FpK%, 42% ball%.
Yu Darvish (RHP, CHC) has thrown only 17 IP over his four starts, an indication of how bad he has been. His 6.11 ERA and 1.75 WHIP are a product of his prior control demons (7.6 Ctl). With a 52% FpK% and 39% ball%, there's no immediate hope that he will turn things around. While there's still SP2 upside here, his declining skills and poor durability suggest that you need to bench him at a minimum.
Miles Mikolas (RHP, STL) generated tons of profit for his owners during his 2018 breakout. Things haven't been so rosy for him in 2019 (6.00 ERA in 21 IP). Sure, that's a tiny sample size. But hitters are starting to size up his mediocre stuff (6.2% SwK%). He needs pinpoint control to have any kind of value, and if he doesn't find a new way to miss more bats, his struggles likely will continue.
Robbie Ray (LHP, ARI) hasn't been terrible on the surface (4.64 ERA, 1.36 WHIP in 21 IP). But his prior control woes have come back (6.3 Ctl), and they are no flukes. Check out his terrible 52% FpK% and 42% ball%. He still misses bats at a nifty clip, so he still carries upside worth speculating on. But if you want to reduce risk from your rotation, this is a place to do so.
Anibal Sanchez (RHP, WAS) looked rejuvenated in 2018. Not so much in 2019. He has a 4.86 ERA and 1.50 WHIP in 16 IP. His skills aren't any better: 5.9 Dom, 3.8 Ctl, 37% GB%, 20 BPV. His command building blocks have big holes too: 7.7 SwK%, 57% FpK%, 39% ball%. He's not someone you want to rely on for 2019.
Michael Wacha (RHP, STL) used to be an emerging SP2. Now he's struggling to add any value. Behind his 4.64 ERA and 1.59 WHIP is a spotty 46 BPV. He hasn't been able to find the plate (5.9 Ctl), and there are no signs that he will do so anytime soon (52% FpK%, 41% ball%). And his 10.1 Dom doesn't come with much backing (9.0% SwK%).
Zack Wheeler (RHP, NYM) has gotten off to a bad start to the 2019 season (6.35 ERA, 1.54 WHIP). And there are no immediate signs of a turnaround. His skills have been poor: 8.7 Dom, 5.6 Ctl, 50% GB%, 35 BPV. As have his next-level-down skills: 8.9% SwK%, 58% FpK%, 40% ball%.
For more information about the terms used in this article, see our Glossary Primer.
Shopping Cart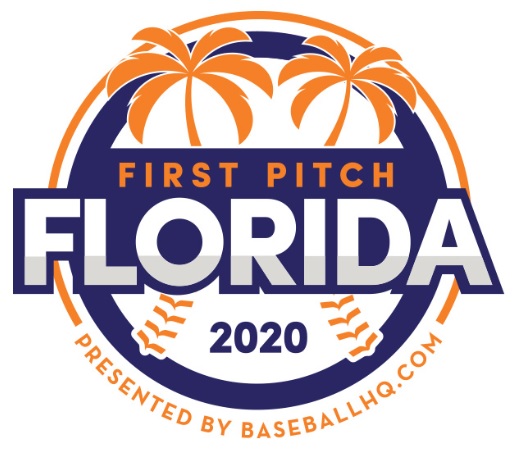 Inaugural Event!
February 28-March 1, 2020
St. Petersburg, FL
A few seats still left!