STARTERS: Very early slow start sells, 2018
By Stephen Nickrand

@StephenNickrand
April 20th, 2018 11:06pm
This is the time of the year when we preach the value of exercising excruciating patience when it comes to early bad results.
That said, very bad early stats or skills by some SP can be signs that should make you consider selling or dumping them, especially if their skills show multiple signs of worry. This is especially the case if you have big holes in other areas of your roster that you can patch by trading away SP who have ominous early-season skills.
Here are several SP in each league that might be worth shopping or dropping.

AMERICAN LEAGUE
Andrew Cashner (RHP, BAL) owns an early 3.00 ERA and 1.25 WHIP, marks that might take you back to the days when he was an impact SP. Not so fast though. His skills don't give any support to those stats: 7.9 Dom, 4.1 Ctl, 40% GB%, 48 BPV. Neither do his sub-indicators: 9% SwK%, 55% FpK%, 40% ball%. A 23% H% and 88% S% have been the reasons for his early success. Expect his surface stats to erode soon.
Michael Fulmer (RHP, DET) might be viewed as a budding ace in some circles, and his early sub-4 ERA probably has not scared off most of his owners. That said, his delivery still raises a lot of injury concerns from observers, and his skills have yet to match his pedigree: 5.0 Dom, 2.8 Ctl, 50% GB%, 43 BPV. His 7% SwK%, 55% FpK%, and 38% ball% give little hope for an immediate rebound either. He's someone worth shopping if you have a strong rotation and need to improve your roster elsewhere.
Lucas Giolito (RHP, CHW) has thrown a higher percentage of his pitches as balls than any other SP in the game so far in 2018 (45% ball%). His other sub-skills are terrible too (8% SwK%, 49% FpK%). They are rolling up into ugly overall skills (-77 BPV) and stats (5.50 ERA, 1.39 WHIP). A 23% H% and 0% hr/f have kept his stats looking better than they should have been. We know that Giolito has an extremely high ceiling, so you don't want to dump him in keeper leagues. But those in redraft formats should either bench or shop him.
Felix Hernandez (RHP, SEA) clearly is a shell of his former self now. After a promising start to the season, he now owns a mid-5s ERA, and his skills show little hope of improvement: 6.3 Dom, 3.4 Ctl, 40% GB%, 41 BPV. His command sub-indicators have been bad too: 8% SwK%, 58% FpK%, 38% ball%. With a fastball that barely tops 90 mph now, he relies on deception to succeed. Don't expect him to add consistent value in 2018.
Francisco Liriano (LHP, DET) has looked like his former dominant self at times with DET (2.55 ERA, 1.13 WHIP in 17 IP). Don't be fooled though; the high-risk profile of Liriano remains intact. Check out his shaky skills: 7.1 Dom, 4.1 Ctl, 44% GB%, 40 BPV. A 22% H% and 83% S% have covered them up. And his command sub-indicators don't give any hope for improvement in his skills: 8% SwK%, 59% FpK%, 41% ball%.
David Price (LHP, BOS) is a former ace who has resembled one again after his quick start to the season (2.25 ERA, 1.10 WHIP in 20 IP). However, his underlying skills just don't support those stats: 7.7 Dom, 4.1 Ctl, 43% GB%, 49 BPV. Nor do his command sub-indicators: 9% SwK%, 58% FpK%, 37% ball%. Given his injury risk, now's a good time to get good value for Price.
Garrett Richards (RHP, LAA) has rotation-anchor potential but hasn't been able to stay healthy enough to reach it. So far in 2018, he has shown flashes of being able to do so, and his overall stats (3.60 ERA) aren't bad. But his underlying skills (46 BPV) reveal some familiar warts: 6.8 Ctl, 55% FpK%, 43% ball%. An early 24% H% has prevented his wobbly control foundation from biting him for now, but he'll be prone to some big blowups if he doesn't make strides there.
Blake Snell (LHP, TAM) had an electric spring (27/5 K/BB in 17 IP), giving hope that he could be on the verge of turning his former top prospect upside into results in 2018. The early signs of him being able to do that have been encouraging, at least on the surface (2.95 ERA, 1.08 WHIP in 21 IP). However, his bugaboo of not being able to throw strikes has remained an issue (4.2 Ctl, 55% FpK%, 40% ball%). You don't want to dump him in keeper leagues, and if you can stomach his risk, he's someone to hold in single-year leagues. But if his upside commands a premium in your non-keeper league, now might be the right time to dangle Snell.

NATIONAL LEAGUE
Chase Anderson (RHP, MIL) is coming off a breakout season in 2017 during which he delivered a 2.74 ERA and 1.09 WHIP as a $20 pitcher. He was drafted high in 2018 too (175 ADP) and has started the season how he left things in 2017 (2.82 ERA, 0.99 WHIP in 22 IP). But the underlying support for him to continue at that pace just isn't there (67 BPV). He's not missing any bats (7% SwK%), nor is he getting strike one (57% FpK%). A 20% H% and 83% S% have saved him. Now's a great time to sell high on Anderson.
Homer Bailey (RHP, CIN) has shown flashes of his former high-upside self early in 2018 (3.42 ERA, 1.06 WHIP in 23 IP). But underneath those stats are a collection of mediocre skills: 6.1 Dom, 3.0 Ctl, 41% GB%, 47 BPV. They don't get any better one level deeper either: 8% SwK%, 57% FpK%, 37% ball%. Consider shopping Bailey if you can get decent value for him now.
Chad Bettis (RHP, PIT) has looked like a rotation stalwart so far in 2018 (1.44 ERA, 1.08 WHIP in 25 IP). Before you get comfortable with him though, note his terrible skills line: 5.4 Dom, 3.6 Ctl, 47% GB%, 25 BPV. His 55% FpK% and 40% ball% make it likely that his control will only get worse too. A 21% H% and 92% S% are the reasons for his early success.
Kyle Hendricks (RHP, CHC) was drafted as a #2 starter in many leagues (113 ADP). His sub-4 ERA after three starts suggests there isn't any big reason for panic. But the risks he carried coming into 2018 have not gone away. His skills have eroded significantly in the early-going: 6.9 Dom, 3.7 Ctl, 43% GB%, 45 BPV. Given his history of pinpoint control, it's likely that the cold weather has played a part in his inability to get the ball over the plate early (59% FpK%) or often (37% ball%). But his mid-80s fastball and lack of swinging strikes (8% SwK%) both suggest that he's more likely to settle in as a mid-rotation guy than the anchor he has been the last couple of seasons.
Sal Romano (RHP, CIN) has the raw tools to be a good SP, including mid-90s velocity and the ability to keep the ball on the ground. Problem is, he squeaked by with so-so command in 2017 (2.0 Cmd), and that mark has dipped to an ugly 1.0 Cmd so far in 2018 (11/11 K/BB in 20 IP). He isn't throwing the ball over the plate at all (54% FpK%, 40% ball%). Nor is he generating any whiffs (6% SwK%). Romano can be safely dumped in nearly all formats.
Trevor Williams (RHP, PIT) is a former high draft pick who has looked the part so far in 2018 (1.93 ERA, 1.20 WHIP in 23 IP). Don't fall in love with those marks though. They aren't backed by any skills support: 5.4 Dom, 3.9 Ctl, 44% GB%, 14 BPV. His foundation gets even more wobbly one level lower: 5% SwK%, 60% FpK%, 41% ball%. He's another overachieving arm worthy of shopping if you can get some value for him.
For more information about the terms used in this article, see our Glossary Primer.
Shopping Cart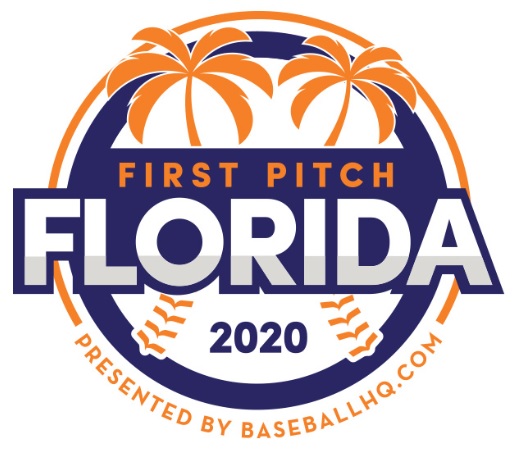 Inaugural Event!
February 28-March 1, 2020
St. Petersburg, FL
A few seats still left!