STARTERS: Very early slow start holds, 2018
By Stephen Nickrand

@StephenNickrand
April 13th, 2018 11:05pm
With only extremely tiny data samples available to us after two weeks of the season, it's hard to put a lot of analytical reliability in skills at this point in the season.
That said, many owners will make rash drop decisions very early in the year once they start to accrue bad stats from their SP. Nobody wants to be inflicted with a bad ERA or WHIP. However, those knee-jerk reactions will prevent you from benefiting from the upside that comes when skilled SP see their bad stats correct over time.
Before we take a closer look at guys worth holding onto or targeting in spite of their bad stats, one quick note. The average HR per flyball rate of SP with at least 10 IP is 11.2% so far in 2018, a significant decline from the inflated 14.2% hr/f we saw from SP in 2017 when a ton of flyballs were leaving the park. It's a very early indication that HR might return to more normal levels in 2018, which will help you avoid some of the blowups that plagued many SP in 2017.
Let's take a closer look at several SP in each league whose bad starts shouldn't lead you to selling low.

AMERICAN LEAGUE
Chris Archer (RHP, TAM) continues to underperform expectations (5.94 ERA, 1.50 WHIP in 16 IP). Before you panic, note his very strong skills (132 BPV) and even stronger command sub-indicators: 15% SwK%, 68% FpK%, 34% ball%. His 39% H%, 64% S%, and 19% hr/f won't be as bad as they have been in the early-going.
Cole Hamels (LHP, TEX) has found a lot of swing-and-miss in his approach in the early part of 2018 (12.9 Dom, 15% SwK% in 16 IP). With a fastball that barely reaches 90 mph now, it's unlikely he'll be able to rely on his off-speed stuff to get whiffs as much as he is doing now. But there is some buy-low value here, as his 5.06 ERA and 1.63 WHIP are the direct result of a 35% H% and 39% hr/f.
Lance McCullers (RHP, HOU) has been saddled with the highest hit rate in the game over the first two weeks (49% H%). It's the reason for his horrible stats (7.71 ERA, 2.00 WHIP in 14 IP). His underlying skills have been what we'd expect (134 BPV). He has been wild (6.4 Ctl, 41% ball%), but his so-so 60% FpK% suggests there's no reason for panic there yet. And his stuff remains legit (15% SwK%).
Daniel Mengden (RHP, OAK) has been hit-or-miss in his first three starts (6.19 ERA, 1.31 WHIP). That said, Mengden does carry a 12/2 K/BB in 16 IP. He has been hurt by a 35% H% and 50% S%. It's too early to give up on him if you drafted him as an end-rotation speculation.
James Paxton (LHP, SEA) owns a rough 5.74 ERA and 1.40 WHIP after his first three starts of 2018. However, he has a 21/6 K/BB in 15 IP, an indication that his stuff is strong. A 37% H% has eroded his stats. As long as the early cracks in his control foundation don't stick (54% FpK%, 39% ball%), Paxton should continue to be an upper-tier SP as long as he stays healthy.
Masahiro Tanaka (RHP, NYY) obliterated the stats of many rotations early in 2017. While the early indications are more of the same in 2018 (5.19 ERA), his underlying skills have been great (18/2 K/BB in 17 IP), and they have been even better one level deeper: 13% SwK%, 75% FpK%, 31% ball%. A 57% S% has been the real reason for his early struggles. No reason to jump ship.
Jordan Zimmermann (RHP, DET) hasn't been able to put together a string of good starts (8.18 ERA, 1.55 WHIP in 11 IP). Given his struggles the last couple of seasons, he is being dropped in the few leagues where he is owned. However, those in deep leagues shouldn't write him off completely. He has an 11/2 K/BB in 11 IP. He has been victimized by a 43% H% and 41% S%. He is throwing strikes early (67% FpK%) and often (31% ball%), which gives him a path towards value as a pinpoint control artist.

NATIONAL LEAGUE
Luis Castillo (RHP, CIN) has not delivered on his breakout upside yet. He has a 7.31 ERA after three starts. Anxious owners should exercise patience, as his overall skills are good (99 BPV), and he's missing bats at a very high rate (15% SwK%). A 47% S% and 24% hr/f have wreaked havoc on his surface stats.
Yu Darvish (RHP, CHC) is one of the better buy-low targets in the game after his first two starts in 2018. While his stats have not been good (5.23 ERA), his skills have been superb: 11.3 Dom, 2.6 Ctl, 42% GB%, 153 BPV. He has been victimized by a 50% S% and 20% hr/f.
Kyle Freeland (LHP, COL) went undrafted in most leagues (491 ADP). Those who drafted him probably have dropped him after the 5.56 ERA and 1.41 WHIP he owns after a couple of starts. That said, there is hope for a rebound. He has put up a decent 11/4 K/BB in 11 IP and has kept the ball on the ground at a high rate (57% GB%). A 36% hr/f is the reason for most of his bad stats. He's someone worthy of monitoring in deep NL-only leagues if you are desperate to improve the back-end of your rotation.
Jon Gray (RHP, COL) was drafted as a breakout target in many leagues. So far, that has not materialized (5.63 ERA, 1.50 WHIP in 16 IP). But it's way too early to panic. He has a 17/4 K/BB in 16 IP, command that has led him to a 136 BPV. A 39% H%, 64% S%, and 17% hr/f all have chipped away at his surface stats.
Zack Greinke (RHP, ARI) owns a rough 5.06 ERA after his first couple of starts, causing concern for owners who rostered him as their ace. There's no reason to worry though. His skills have been firmly elite: 11.8 Dom, 0.0 Ctl, 28% GB%, 219 BPV. They have been just as good one level deeper: 16% SwK%, 76% FpK%, 30% ball%. A crazy 45% H% has been his downfall. Once that corrects, he'll get back on his ace track.
Sean Newcomb (LHP, ATL) was mediocre for most of his rookie season in 2017, both on the surface (4.32 ERA, 1.57 WHIP) and beneath it (58 BPV). That said, he is showing some very early signs that 2018 could be a growth year for him. He was good this spring (15/5 K/BB in 15 IP) and has continued his swing-and-miss stuff into the regular season (13.1 Dom, 13% SwK%). His overall 175 BPV has been hidden by a 40% H% and 20% hr/f. At age 25, Newcomb is worthy of a buy-low speculation if he's available in your league.
Noah Syndergaard (RHP, NYM) carries a near-4 ERA after his first three starts. However, he has been one of the most skilled starters in the game: 12.4 Dom, 2.3 Ctl, 55% GB%, 195 BPV. A 36% H% and 22% hr/f are the reasons for his inflated ERA. No reason to panic here.
Alex Wood (LHP, LA) has the worst strand rate in the game, and it's not even close (31% S%). It's the reason he has a 5.09 ERA after three starts. With a 15/0 K/BB in 17 IP and very strong control sub-indicators (69% FpK%, 29% ball%), expect Wood to go on a nice run soon.
For more information about the terms used in this article, see our Glossary Primer.
Shopping Cart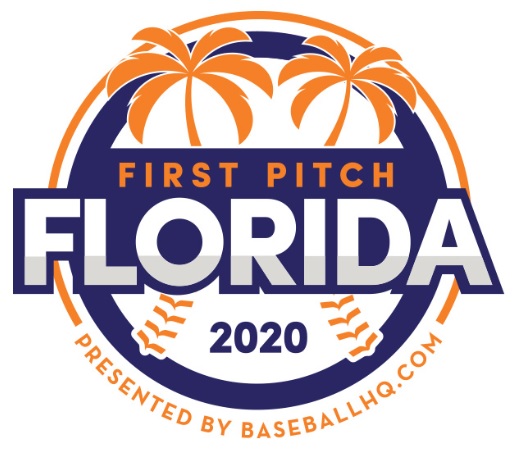 Inaugural Event!
February 28-March 1, 2020
St. Petersburg, FL
A few seats still left!