STARTERS: Very early slow start holds
By Stephen Nickrand

@StephenNickrand
April 17th, 2016 11:04pm
With only extremely tiny data samples available to us after two weeks of the season, it's hard to put a lot of analytical reliability in skills at this point in the year.
That said, many owners will make rash drop decisions very early in the season once they start to accrue bad stats from their SP.
Let's take a closer look at several SP in each league whose bad starts shouldn't lead you to selling low.
AMERICAN LEAGUE
Chris Archer (RHP, TAM) is a young ace who has struggled mightily to start the season (5.87 ERA, 1.96 WHIP). You wouldn't know it by his early strikeout total though (23 K in 15 IP). And those Ks have come with the support of a 12.3% SwK%. Some control issues (8 BB in 15 IP) due to a lack of first-pitch strikes (56% FpK%) and low volume of strikes thrown (38% ball%) have been magnified by his 46% H% and 42% hr/f. No reason to worry here.
Nathan Eovaldi (RHP, NYY) is one of several high-upside NYY SP who have struggled early in the season but make for excellent buy-low targets. Behind Eovaldi's near-7 ERA is an electric 15/2 K/BB in 11 IP. Blame a 35% H%, 55% S%, and 25% hr/f for his early implosion. With a top-tier average fastball velocity of 97 mph and an improved ability to pound the strike zone (70% FpK%, 32% ball%), Eovaldi appears ready to take a step forward in 2016.
Kendall Graveman (RHP, OAK) owns an interesting profile after two starts. He has continued to show an ability to induce groundballs, now at an elite rate (66% GB%). He also is missing bats at a nice clip (11.0% SwK%). While his overall command has been suspect (7/3 K/BB in 11 IP), he has developed into a solid end-rotation stash in deep leagues.
Rich Hill (LHP, OAK) is being dropped in many leagues given his poor early stats (4.15 ERA, 1.69 WHIP) after three starts. However, blame a crazy 48% H% for them. His very early skills have been quite strong (19/5 K/BB in 13 IP). His control issues remain a chronic worry (50% FpK%, 40% ball%), but his 11.1% SwK% confirms that Hill continues to carry a lot of strikeout potential.
Wade Miley (LHP, SEA) has one of the strangest skill/stat combinations you'll find anywhere. After two starts, he has an ugly 8.25 ERA and 1.42 WHIP. He also has a 14/0 K/BB in 12 IP. Blame a 43% H%, 40% S%, and 15% hr/f for his early troubles. His 13.0% SwK%, 73% FpK%, and 29% ball% all give very early support to his strong command. There's some excellent short-term rebound potential here.
Michael Pineda (RHP, NYY) entered 2016 as a legit breakout target. Some impatient owners might be giving up hope after his 6.55 ERA and 1.45 WHIP following two starts. Don't follow suit. Reference his 11/3 K/BB in 11 IP. A 62% S% and 25% hr/f have combined to inflate his ERA. He's another talented SP you want to continue to ride.
Luis Severino (RHP, NYY) was drafted very early in most drafts (157 ADP) due to his upside. Some of those owners might be having buyer's remorse after his 5.91 ERA and 1.78 WHIP following his first two starts. But there's no reason for significant worry. His excellent early control has been supported by a 34% ball%, and his 95-mph average fastball velocity reflects his strong raw stuff.
Drew Smyly (LHP, TAM) has an ugly 4.61 ERA after his first two starts. That mark has been the product of a 50% S% and 16% hr/f though. He has shown an elite level of command so far (16/2 K/BB in 13 IP), a mark that has been supported by a 15.8% SwK%. Injury risk aside, Smyly is an excellent early-season buy-low target if you can get him at a discount.
NATIONAL LEAGUE
Madison Bumgarner (LHP, SF) has a rough 4.50 ERA and 1.63 WHIP after three starts. While those marks might worry some very impatient owners, the true reasons for his struggles have been a 38% H% and 20% hr/f. His 21/7 K/BB in 16 IP confirms that his stuff remains good.
Jose Fernandez (RHP, MIA) might have some of his owners concerned after his very early 5+ ERA. Truth be told, there's no reason for worry. He has an 18/4 K/BB in his first 10 IP. He is missing bats at an elite rate (15.3% SwK%) and is throwing first-pitch strikes at a good clip too (63% FpK%).
Jeremy Hellickson (RHP, PHI) got lit up in his third start of the season, leading some owners to abandon him and his mediocre 4.30 ERA after 14 IP. But there's still a lot to like in his very early skills (14/2 K/BB in 14 IP). And he has a strong 11.7% SwK% too. Don't give up on him if you took a flyer on him.
Aaron Nola (RHP, PHI) has posted a rough 5.68 ERA after three starts, but a closer look reveals plenty of reasons for optimism. Check out his 23/3 K/BB in 19 IP, primarily as the result of pounding the strike zone early (65% FpK%) and often (30% ball%). Nola is a young SP with good immediate rebound potential.
Matt Wisler (RHP, ATL) is a young pitcher who has gotten off to a shaky start, at least on the surface (4.97 ERA). But underneath that mark is a strong 10/2 K/BB in 12 IP, along with a good 65% FpK%. A 60% S% and 15% hr/f are the reasons for his near-5 ERA.
For more information about the terms used in this article, see our Glossary Primer.
Shopping Cart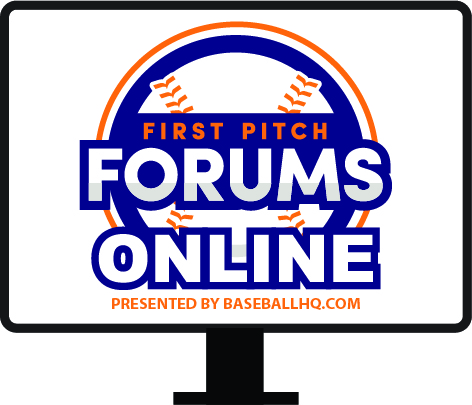 Our virtual First Pitch Forum returns!
Three online-only events: March 5, 11, 17
Join us live, or watch when you want
Just $19!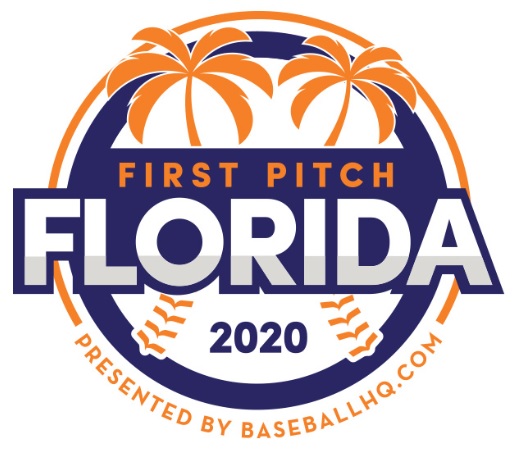 Inaugural Event!
February 28-March 1, 2020
St. Petersburg, FL
A few seats still left!