STARTERS: Spring Training Wrap Up
By Stephen Nickrand

@StephenNickrand
March 26th, 2012 12:02am
When it comes to starting pitchers, spring training results usually mean very little. After all, established SP often spend time tinkering with new pitches without regard to results or skills. And spring training stats can be inflated by the thin air of the Cactus League.
That said, analyzing spring training skills posted by emerging SP and fringe types can help you make a nice profit on draft day.
Keeping in mind the danger of small (in this case, tiny) sample sizes, here are the SP who have posted the highest command (K/BB) ratio so far this spring:

                      
Name                 League  IP  Ctl  Dom   Cmd
===================  ======  ==  ===  ====  ====
Greinke, Zack            NL  12  0.7  14.9  20.0
Matusz, Brian            AL  15  0.6   9.6  16.0
Halladay, Roy            NL  13  0.7  10.2  15.0
Hochevar, Luke           AL  14  0.6   9.6  15.0
Nova, Ivan               AL  19  0.5   6.6  14.0
Niese, Jonathon          NL  14  0.6   8.3  13.0
Mendoza, Luis            AL  11  0.8   9.6  12.0
Aceves, Alfredo          AL  12  0.8   8.3  11.0
Kelly, Casey             NL  10  0.9   9.0  10.0
LeBlanc, Wade            NL  19  0.9   8.9   9.5
Haren, Dan               AL  15  1.2  10.8   9.0
Bauer, Trevor            NL  10  0.9   8.1   9.0
Lopez, Rodrigo           NL  12  0.8   6.8   9.0
Milone, Tom              AL  12  0.7   6.6   9.0
Latos, Mat               NL  14  0.6   5.8   9.0
Worley, Vance            NL  16  1.1  10.1   9.0
Padilla, Vicente         AL  11  0.8   7.4   9.0
Hernandez, Felix         AL  18  1.0   8.5   8.5
Laffey, Aaron            AL  10  0.0   8.1   8.1
Reynolds, Greg           AL  12  0.8   6.0   8.0
Blanton, Joe             NL  10  0.9   7.2   8.0
Lee, Cliff               NL  15  1.2   9.5   8.0
Liriano, Francisco       NL  18  1.5  11.5   7.7
Nicasio, Juan            NL  17  1.0   7.8   7.5
Sale, Chris              AL  18  1.0   7.5   7.5
Samardzija, Jeff         NL  14  0.0   7.1   7.1
Harrison, Matt           AL  10  0.9   6.3   7.0
Tomlin, Josh             AL  17  0.5   3.7   7.0
Cain, Matt               NL  13  1.4   9.5   7.0
Maloney, Matt            AL  11  1.6  11.4   7.0
Hudson, Daniel           NL  14  1.3   9.0   7.0
Bumgarner, Madison       NL  20  1.3   9.0   6.7
Volstad, Chris           NL  10  0.0   6.3   6.3
Chapman, Aroldis         NL  12  1.5   9.0   6.0
Chen, Bruce              AL  12  0.8   4.5   6.0
Verlander, Justin        AL  14  1.9  10.8   5.7
Francis, Jeff            NL  13  0.0   5.5   5.5
Hendriks, Liam           AL  11  1.6   9.0   5.5
Fister, Doug             AL  13  1.4   7.6   5.5
Feldman, Scott           AL  14  1.3   7.1   5.5
Luebke, Cory             NL  14  1.9  10.3   5.3
Alvarez, Henderson       AL  11  1.6   8.2   5.0
Hamels, Cole             NL  18  1.0   5.0   5.0
Chen, Wei-Yin            AL  15  1.2   5.4   4.5
Wieland, Joe             NL  10  1.8   8.0   4.5
Iwakuma, Hisashi         AL  12  1.5   6.8   4.5
Wilson, C.J.             AL  14  1.3   5.8   4.5
Shields, James           AL  17  2.1   8.9   4.3
Scherzer, Max            AL  20  2.3   9.5   4.2
Martinez, Cristhian      NL  12  2.3   9.0   4.0
Chatwood, Tyler          NL  11  1.6   6.5   4.0
Hughes, Phil             AL  13  1.4   5.5   4.0
Lewis, Colby             AL  11  1.6   6.5   4.0
Millwood, Kevin          AL  14  1.9   7.7   4.0
Huff, David              AL  14  1.3   5.1   4.0
Gee, Dillon              NL  14  1.9   7.6   4.0
Beavan, Blake            AL  15  1.2   4.8   4.0

*Min 10 IP


Here is a closer look at some of the more unheralded names listed above.
AMERICAN LEAGUE
Henderson Alvarez (RHP, TOR) has continued the pinpoint control that he posted late last year with TOR. He has a 10/2 K/BB in his first 11 IP this spring. Already armed with a good fastball, if he can develop a third pitch to team with his fastball and change-up, he could take a sustained step forward this season.
Wei-Yin Chen (LHP, BAL) is a wildcard, and probably a low-upside one at that. He was a good pitcher in Japan, but might profile more as a lefty soft-tosser in MLB. He has shown an excellent 4.5 Cmd during his first 15 IP this spring, including an impressive 1.2 Ctl. He'll need to keep the ball down to survive in the AL East.
Liam Hendriks (RHP, MIN) has been extremely impressive this spring. He has an 11/2 K/BB in 11 IP. His profile in the minors was that of a command artist, so the Dom he has shown in March is a positive development. Even without a high ceiling, he will have value in deep leagues.
Francisco Liriano (LHP, MIN) has posted a fantastic 23/3 K/BB in 18 IP so far this spring. Given the shoulder woes he endured last season, he remains a big durability risk. But he still owns his elite skills from 2005, 2006, and 2010, so there's reason to speculate if you don't count on him for too much.
Brian Matusz (LHP, BAL) has shown signs this spring that his disastrous 2011 is behind him. He has posted a top-flight 9.6 Dom and excellent 0.6 Ctl in his first four spring starts. His velocity appears to be back, and he has even been able to keep the ball on the ground pretty well. He remains a big risk, but there's a potentially big payoff here.
Tom Milone (LHP, OAK) has lived up to his premium LIMA grade projection so far this spring, showcasing the pinpoint control that was his calling card in the minor leagues. He remains an intriguing low-upside, low-risk investment.
Greg Reynolds (RHP, TEX) was the second overall pick in the 2006 draft and has toiled in the minors ever since. He was traded from COL to TEX in the off-season. He has posted an 8.0 Cmd in a tiny 12 IP data sample. Given the middling skills he has posted in the minor leagues, we can't read much into this at all. But he's worth putting on your radar if you play in a really deep league.
NATIONAL LEAGUE
Joe Blanton (RHP, PHI) can be had for close to nothing in most drafts this spring. After all, he battled an elbow injury in 2011, and he hasn't posted a sub-4.00 ERA since 2007. But Blanton has posted an 80+ BPV in three straight seasons, including a nifty 117 BPV in an injury-shortened 2011 that was also sabotaged by a 37% H%. Given his strong spring, there's hope he can have a nice rebound season if he can stay healthy.
Wade LeBlanc (LHP, MIA) might not start the season with MIA, but he has shown in spring training that he could help out their rotation early in the season. He has a 19/2 K/BB in 19 IP this spring. At age 27, he's no longer a prospect, and his lack of fastball velocity profiles him along a lefty soft-tosser path. But if you play in a very deep NL-only league, he's worth following, given that he has shown the ability to be a command artist over a few different stints in the minors.
Cristhian Martinez (RHP, ATL) pitched well as a SP in a small sample size in Triple-A in 2011. Even though he worked solely as a reliever with ATL that season, his profile could also translate back into a starting role. He keeps the ball on the ground and has a long history of good command in the minors. His 12/3 K/BB in 12 IP this spring gives hope that he could get a look in the ATL rotation early this season.
Chris Volstad (RHP, CHC) has increased his stock even more this spring in his battle for a spot at the back of the CHC rotation. He has a 7/0 K/BB in 10 IP. He remains a premium flyer to take in deep leagues given the strides that he made late in 2011.
Vance Worley (RHP, PHI) has been fantastic so far this spring: 10.1 Dom, 1.1 Ctl in 16 IP. This after he posted a monthly BPV of 82, 137, 88 during the last three months of 2011. If you dismissed his 3.01 ERA last season due to his friendly 78% S% and 7% HR/F, it might be time to take another look at him.
Carlos Zambrano (RHP, MIA) has found some of his lost velocity this spring. It has been evident in his high 11.6 Dom, which trails only Zack Greinke (RHP, MIL) for the highest Dom in spring training. His 6.1 Ctl confirms that his control woes are not behind him. That said, given his spacious new home park and improved velocity, Zambrano is well worth a flyer in deep leagues.
For more information about the terms used in this article, see our Glossary Primer.
Free Weekly eNewsletter
The industry's #1 analytical weekly e-mail newsletter is ABSOLUTELY FREE!
More Information
Shopping Cart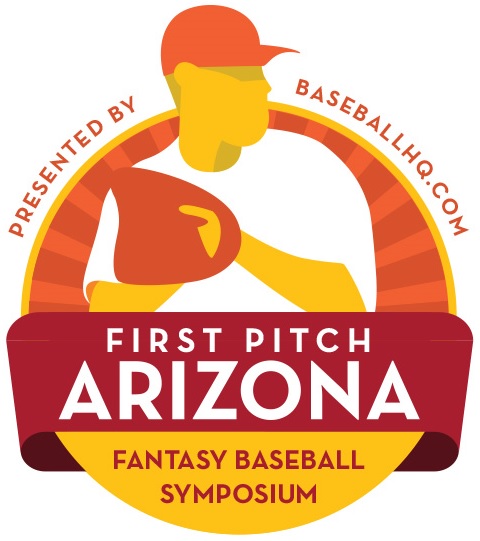 25th Anniversary edition!
October 10-13, 2019
Delta Mesa Phoenix
Early bird registration now open!