STARTERS: Sixth starters, 2018
By Stephen Nickrand

@StephenNickrand
March 31st, 2018 12:04am
One of the biggest draft day mistakes that owners make is to overvalue Opening Day roles.
It might seem natural to target Opening Day starting rotations when filling out your pitching staffs. After all, they include the guys who already have starting jobs, and we all want to get out of the gates quickly in our fantasy leagues.
But early-season roles on pitching staffs are fluid, especially when it comes to starting pitchers. Injuries will create openings. So too will poor performance, or strong performance from guys outside of their team's initial starting rotation.
There is a consistent trend over the last five seasons which shows that 25-30% of the IP thrown by starters of MLB teams will come from guys who do not start the season in their team's a starting rotation.

Year  SP IP By Opening Day Rotation
====  =============================
2013                74%
2014                74%
2015                72%
2016                73%
2017                69%
In 2017, the average MLB team had 274 IP (69%) thrown by starting pitcher(s) who did not start the season in their club's rotation:

      ------------------2017 Innings Pitched----------------
Team  By Opening Day SP  By All SP   As %  Available Balance
====  =================  =========   ====  =================
STL           831           918       91%          86
BAL           723           843       86%         121
CLE           817           950       86%         133
WAS           825           970       85%         146
BOS           793           950       83%         157
TAM           735           929       79%         193
KC            704           907       78%         203
CHC           679           886       77%         207
ATL           706           913       77%         207
ARI           730           940       78%         210
LA            670           882       76%         213
PIT           680           894       76%         213
DET           675           889       76%         215
TOR           667           888       75%         221
TEX           704           927       76%         222
COL           638           886       72%         247
HOU           640           896       71%         257
MIN           629           890       71%         261
NYY           618           908       68%         290
SF            637           957       67%         319
OAK           554           880       63%         326
MIL           548           879       62%         330
NYM           501           868       58%         367
MIA           456           827       55%         372
LAA           484           868       56%         385
SD            480           876       55%         396
PHI           487           888       55%         401
CHW           423           869       49%         446
SEA           367           891       41%         523
CIN           251           818       31%         567
------------------------------------------------------------
MLB           622           896       69%         274
Here are several MLB pitchers in each league not currently in their team's starting rotations who could provide nice value later in the season.

AMERICAN LEAGUE
Matt Andriese (RHP, TAM) will be one of the multi-inning relievers TAM plans to use in lieu of a traditional fifth starter, at least to begin the season. Andriese carried some significant breakout appeal at this time last season but could not stay healthy enough to fulfill it. That said, in the last two months of 2017 that he was fully healthy, he did post a 100+ BPV in both of them. Andriese is a good speculative play for 2018.
Joe Biagini (RHP, TOR) will start the 2018 season in Triple-A but should be one of the first SP called up to fill an open rotation spot. Biagini tailed off as a SP in 2017. However, he missed bats (12% SwK%) and got strike one (69% FpK%) out of the bullpen in 2016 and does a good job of keeping the ball on the ground. He's another good speculative stash in deep leagues.
Domingo German (RHP, NYY) was one of the better SP in NYY camp this spring (17/6 K/BB in 15 IP) and has shown a history of good command in the minors. He's a young SP who could find his way into the NYY rotation later this season.
Collin McHugh (RHP, HOU) has become a forgotten man in many leagues (400 ADP), due in part to the elbow issues that limited him to 63 IP in 2017. However, McHugh has posted a 90+ BPV in each of the prior four seasons, including a 100+ BPV in two of them. There's some good profit potential here, especially given that McHugh won't begin the season in the HOU rotation.
Nate Karns (RHP, KC) will begin the season on the disabled list and could be used initially as a reliever once he is healthy. Those things make him an even greater buying opportunity. His skills were fantastic early in 2017 (140 BPV) before undergoing thoracic outlet surgery. He looked really good in KC camp this spring too (18/6 K/BB in 13 IP).
Michael Kopech (RHP, CHW) has some of the best raw stuff of any SP prospect. After finishing the 2017 season with a flourish in the minors, there was hope that he could impact the CHW rotation early this season. That might still happen, but his 7/7 K/BB in 7 IP this spring is a reminder that his control remains a work-in-progress. Nonetheless, SP stashes in keeper leagues don't get much better than Kopech.
Austin Pruitt (RHP, TAM) showed some decent-to-intriguing command sub-indicators out of the TAM bullpen in 2017 (10% SwK%, 66% FpK%). He will benefit from the continuing elbow issues of Nathan Eovaldi (RHP, TAM). While his upside is limited, Pruitt gets good spin on his off-speed pitches and owns a very long history of top command in the minors.
Erasmo Ramirez (RHP, SEA) likely will be sidelined for the first month of the season due to a strained lat. Ramirez posted a 98 BPV in 2017 and made 19 starts. He has delivered a 3.0+ Cmd in two of the last three seasons and misses more bats than you might think (11% SwK% in two of last three years).

NATIONAL LEAGUE
Sandy Alcantara (RHP, MIA) was optioned to Triple-A late in MIA camp. After some more seasoning, he's likely to get an extended shot at grabbing hold of a rotation slot. He showed some flashes of his top-tier potential this spring and posted a decent overall 11/6 K/BB in 16 IP.
Jack Flaherty (RHP, STL) will open the season in the STL rotation but might not stay there once Adam Wainwright (RHP, STL) gets healthy. Still, there's good reason to believe that Flaherty will grab hold of a rotation slot during the 2018 season. He was the best SP in STL camp this spring (24/5 K/BB in 15 IP).
Tyler Glasnow (RHP, PIT) is getting some love as a SP stash in deep leagues given his top prospect upside and ability to generate a lot of whiffs. His upside was on full display this spring (25/5 K/BB in 16 IP). The key for him will be sustaining the improved control he displayed in March. He hasn't been able to do so at the MLB level (6.4 Ctl in 62 IP during 2017).
Robert Gsellman (RHP, NYM) could end up sticking as an impactful short reliever in 2017. However, there's still a chance he could work his way back into the NYM rotation mix in 2018, and he did show flashes of being able to be an impact hurler a couple of seasons ago.
Alex Reyes (RHP, STL) is the former top SP prospect in the game who is on the road back to health after Tommy John surgery. He's now just over 13 months since going under the knife. If healthy, Reyes has the goods to anchor the STL rotation in the future. That said, he has never been able to sustain good control as a SP, so he's someone who might find his footing by pitching in shorter stints.
Anibal Sanchez (RHP, ATL) will start the season as ATL's fifth starter but will likely get pushed from the rotation after young arm Luiz Gohara (LHP, ATL) gets healthy. While Sanchez is going undrafted in nearly every league after the horrible results he has posted the last couple of seasons, he did post really good skills in 2017 (107 BPV) and should be able to curb the gopheritis that has plagued him the last few years given his new league and home park.
Robert Stephenson (RHP, CIN) is another high-upside SP who will begin the season in the minors after struggling with his control this spring (15/8 K/BB in 11 IP). Still, Stephenson did make some gains late in 2017, so we can't write him off as a SP speculation just yet.

Brandon Woodruff (RHP, MIL) begins the 2018 season as a premium sixth starter target. Ignore his ugly ERA this spring; he actually pitched really well (15/3 K/BB in 12 IP). Woodruff owns mid-90s stuff with good movement and should not find it hard to carve out a spot in the MIL rotation early in the season. He makes for an excellent bench stash, especially in deep leagues.
For more information about the terms used in this article, see our Glossary Primer.
Shopping Cart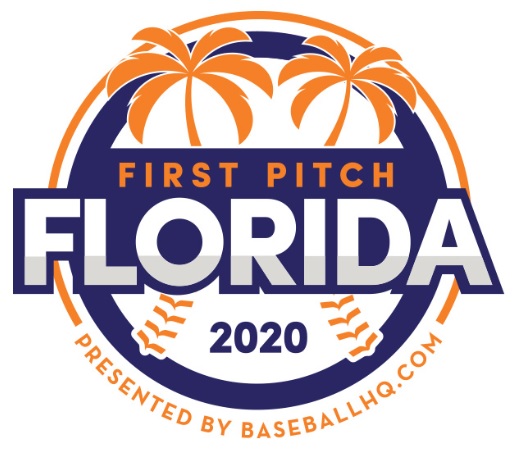 Inaugural Event!
February 28-March 1, 2020
St. Petersburg, FL
A few seats still left!