STARTERS: Second half surgers, 2018
By Stephen Nickrand

@StephenNickrand
January 16th, 2019 12:04am
Let's recap the starting pitchers whose skills surged the most after the All-Star Break in 2018. This exercise can help you identify emerging SP who could be undervalued in 2019 drafts.
BPV Surgers & Faders, 2018 1H-2H*

Name                League  BPV Pre-ASB  BPV Post-ASB  Diff
==================  ======  ===========  ============  ====
Giolito, Lucas          AL      -25            69       +93
Marquez, German         NL      104           190       +87
Bailey, Homer           NL       24           109       +85
Keller, Brad            AL        4            84       +80
Snell, Blake            AL      108           188       +80
Richards, Trevor        NL       43           110       +68
Lynn, Lance             AL       45           112       +67
Hess, David             AL        4            69       +65
Carrasco, Carlos        AL      140           197       +57
DeScalfani, Anthony     NL       74           130       +55
Hendricks, Kyle         NL       78           133       +54
Castillo, Luis          NL       91           143       +52
Boyd, Matt              NL       64           114       +50
Verlander, Justin       AL      167           217       +50
Leake, Mike             AL       69           119       +50
Lucchesi, Joey          NL      100           147       +47
Chacin, Jhoulys         NL       44            88       +44
Quintana, Jose          NL       54            98       +44
Vargas, Jason           NL       61           104       +42
Roark, Tanner           NL       68           109       +41
Matz, Steven            NL       80           121       +41
Wheeler, Zack           NL       92           131       +39
Lopez, Reynaldo         AL       29            66       +37
Archer, Chris           NL      104           140       +36
Sabathia, C.C.          AL       78           112       +35
Corbin, Patrick         NL      154           189       +34
Hill, Rich              NL      107           142       +34
Tanaka, Masahiro        AL      120           154       +34
Chen, Wei-Yin           NL       49            83       +34
Liriano, Francisco      AL       14            47       +33
Junis, Jakob            AL       97           130       +33
Harvey, Matt            AL       94           126       +32
*min 30 IP each half
Let's take a closer look at some second half surgers worth targeting in your 2019 drafts.

AMERICAN LEAGUE
Matt Boyd (LHP, DET) has shown flashes of impact command over the past several seasons but hasn't been able to sustain them over long stretches. However, he was really good over the second half of 2018, both on the surface (3.88 ERA, 1.08 WHIP) but even more so beneath it: 9.0 Dom, 1.9 Ctl, 114 BPV. The key was his ability to increase his volume of strikes. There's some post-hype value here, especially given that you'll probably be able to get him for a buck.
Carlos Carrasco (RHP, CLE) carries some sleeper Cy Young potential moving into 2019. After a skilled first half (140 BPV) that was obscured by a 4+ ERA, he put together elite results (2.33 ERA, 1.04 WHIP) and skills in the second half: 11.8 Dom, 1.7 Ctl, 53% GB%, 197 BPV. And with 30+ games started in three of the past four seasons, he's more durable than he often gets credit for.
Lucas Giolito (RHP, CHW) was one of the worst SP in the game during the first half of 2018 (6.18 ERA, 1.51 WHIP), and that implosion wasn't a fluke (-25 BPV). While his results didn't get much better late in the season (6.04 ERA, 1.43 WHIP in 2H), his skills finally looked playable: 8.0 Dom, 3.9 Ctl, 51% GB%, 69 BPV. He improved all of his command sub-indicators too. Giolito will carry a high-risk/reward profile in 2019 drafts.
Matt Harvey (RHP, LAA) will be avoided by owners who noticed his 5.37 ERA in the 2H of 2018, especially now that he's in the AL. But shrewd owners will note that his skills went from solid (94 BPV) to impactful: 8.8 Dom, 1.8 Ctl, 40% GB%, 126 BPV. You can't expect 200 IP from him, but a $5 bid could net $5 of profit.
Blake Snell (LHP, TAM) carried many fantasy teams to titles in 2018. While his ace-like stats in the second half (1.17 ERA, 0.79 WHIP) were aided by a 25% H% and 91% S%, his skills went from good (108 BPV in 1H) to great: 12.7 Dom, 2.5 Ctl, 48% GB%, 188 BPV. He missed tons of bats late in the season too (18.5% SwK% in 2H). There's no reason to expect a significant pull-back here.

NATIONAL LEAGUE
Luis Castillo (RHP, CIN) is another young pitcher with rotation-anchor potential who started to fulfill that upside late in 2018. His skills blossomed in the second half: 9.4 Dom, 1.9 Ctl, 48% GB%, 143 BPV. His surface stats followed suit (2.44 ERA, 0.96 WHIP). He missed bats at a good rate (12.6% SwK%) while keeping the ball over the plate (33% ball%). A healthy Castillo could be on the verge of a breakout.

Anthony DeSclafani (RHP, CIN) doesn't get the publicity of other SP mentioned in this space. That said, DeSclafani got healthy late in 2018 and improved more than you might realize. His skills after the All-Star Break were very strong: 9.3 Dom, 2.2 Ctl, 43% GB%, 130 BPV. He's another pitcher you'll probably be able to get on the cheap who could deliver a lot of profit in 2019.
Joey Lucchesi (LHP, SD) went from an impactful SP early in 2018 (3.34 ERA, 1.22 WHIP in 1H) to mediocre late (4.88 ERA, 1.37 WHIP in 2H). Still, Lucchesi's skills soared in the second half: 10.9 Dom, 2.6 Ctl, 43% GB%, 147 BPV. His command sub-indicators all improved too (9.7% SwK%, 56% FpK%, 37% ball% in 1H; 11.7% SwK%, 62% FpK%, 35% ball% in 2H). This is another great place to look for profit.
Trevor Richards (RHP, MIA) will be avoided in most leagues in 2019 due to the marginal stats he posted in 2018 (4.42 ERA, 1.39 WHIP), along with his lack of a prospect pedigree. Nonetheless, those in very deep leagues should tuck away the improvement he mustered in the second half (4.10 ERA, 1.23 WHIP, 110 BPV). He's worthy of your end-game attention if you play in a deep league.
Zack Wheeler (RHP, NYM) ended 2018 on a roll, posting elite stats in the second half (1.68 ERA, 0.81 WHIP in 75 IP). Naysayers will point to his super-friendly 24% H%, 81% S%, and 5% hr/f. But his skills did grow quite a bit (92 BPV in 1H, 131 BPV in 2H). He still carries 3.00-ERA potential if he can stay healthy.
For more information about the terms used in this article, see our Glossary Primer.
Shopping Cart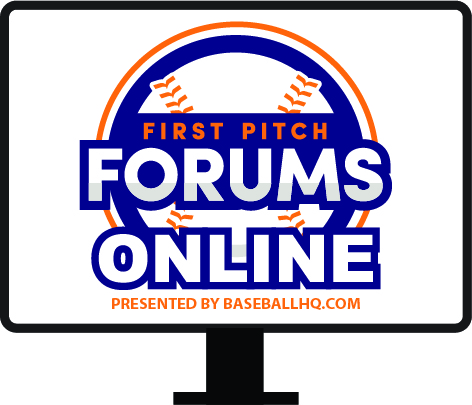 Our virtual First Pitch Forum returns!
Three online-only events: March 5, 11, 17
Join us live, or watch when you want
Just $19!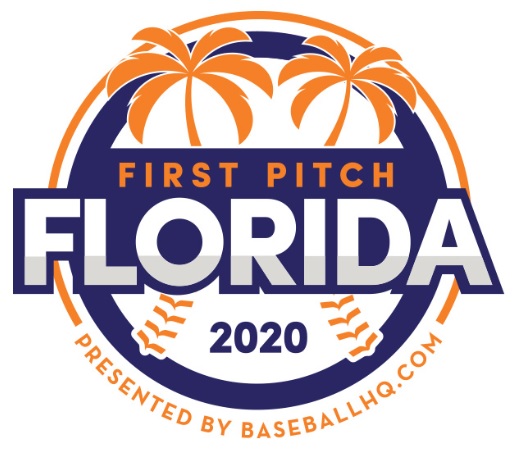 Inaugural Event!
February 28-March 1, 2020
St. Petersburg, FL
A few seats still left!