STARTERS: Early Surprises
By Stephen Nickrand

@StephenNickrand
April 30th, 2012 12:04am
Many starting pitchers have fared better than expected in the early going.
Some of these surprises come with strong skill support. Others are flukes.
Identifying the flukes before their results regress can help you avoid bad stats.
Likewise, holding on to guys whose quick starts come with skill support can help you build your starting rotation for the long-haul.
Let's take a look at both groups.
AMERICAN LEAGUE
Bruce Chen (LHP, KC) has a 2.52 ERA and 0.92 WHIP after 25 IP. It'd be easy to dismiss this as a small sample size fluke. But he has been a legit command artist so far: 6.1 Dom, 1.4 Ctl, 34% GB%, 83 BPV. We can't expect any more Dom than what he is showing now, given his 86.1 mph average fastball velocity. He's also relying on his 81 mph slider more than ever; he's throwing it 37% of the time. As a flyball soft-tosser, he'll need to sustain his pinpoint control to continue to have value. If you have him at the back of your rotation in a deep league, keep him there. If you're relying on him for more, be careful.
Bartolo Colon (RHP, OAK) has a nifty 2.62 ERA and 0.93 WHIP after 34 IP. Like Bruce Chen (LHP, KC), Colon has relied on pinpoint control to succeed: 5.5 Dom, 1.3 Ctl, 44% GB%, 86 BPV. While he has faced the weak-hitting SEA lineup three times, he did show flashes of elite skills last season, so we can't write him off. He's another guy who can continue to have value if you view him as a complementary piece of your rotation.
Kyle Drabek (RHP, TOR) has made a lot of gains, at least on the surface. His 2.25 ERA and 1.29 WHIP might suggest that he is starting to fulfill his upside. Not so fast. His base skills are shaky at best: 6.8 Dom, 4.9 Ctl, 53% GB%, 1.5 HR/9, 21 BPV. The GB% is a nice building block, but his poor control is a chronic issue and a signal that he's not yet ready to emerge.
Jason Hammel (RHP, BAL) has resurrected his career this season with BAL (1.73 ERA, 1.00 WHIP). While his ERA is sure to rise, he is no fluke. His skills are elite: 8.7 Dom, 2.8 Ctl, 62% GB%, 121 BPV. His rise started in spring training, when he came to camp with more velocity and a sinking fastball, which caused Chipper Jones (3B, ATL) to say he was the most impressive pitcher he faced this spring. He already is throwing harder (93.5 mph average fastball velocity) than he has at anytime during his career. He's also getting more success out of his slider, perhaps due to getting out of COL. Pitching in the AL East won't make him a safe play, but with improved raw stuff and an elite groundball tilt, there is plenty to like here.
Tommy Milone (LHP, OAK) has posted a PQS-3-5-3-4 string over his first four starts along with a nifty 2.0 Ctl, leading to an early 2.00 ERA and 0.85 WHIP. His 4.3 Dom confirms that his ceiling is limited and his 20% H% is sure to rise, but he remains a low-risk LIMA investment with value at the back of your rotation.
Jake Peavy (RHP, CHW) is looking the part of an ace again, both on the surface (1.88 ERA, 0.73 WHIP) and with his skills: 7.9 Dom, 1.2 Ctl, 24% GB%, 112 BPV. The only chink in his armor has been his high flyball rate, which is worrisome given his HR-friendly home park. His PQS 4-5-5-4-5 string confirms that he has been consistently dominant. Keep riding him.
Chris Sale (LHP, CHW) could not have had a better transition from bullpen to rotation: 9.0 Dom, 2.4 Ctl, 44% GB%, 119 BPV. His 3.12 ERA is nearly identical to his 3.10 xERA. His PQS-5-4-4-4 results confirm that he has been good in every outing. He continues to rely on his slider a lot, throwing it 31% of the time, and his 93 mph fastball is a couple ticks down from the version he featured last year in relief. He'll need to continue to refine his change-up to keep hitters off-balance. That said, there's plenty of reason for excitement here.
Drew Smyly (LHP, DET) has been dominating after his PQS-0 vs. TAM in his first start. He has a PQS-4-5-5 string in his next three starts, including games against the TEX and NYY offenses. While he might look like a lefty soft-tosser upon first glance, his skills do not resemble one: 9.0 Dom, 3.3 Ctl, 43% GB%, 95 BPV. His fastball reaches 94 mph and averages 91.5 mph, and he's got three pitches that he throws at least 17% of the time. With only 46 IP at or above Double-A, it's likely he will need some more seasoning in the minor leagues at some point. In the meantime, there's nothing to suggest that he will implode, so keep riding him.
NATIONAL LEAGUE
Ross Detwiler (LHP, WAS) owns a 66% GB%, the highest mark of any SP with at least 20 IP. His other base skills are reasons for optimism as well: 7.8 Dom, 2.5 Ctl, 118 BPV. While he has flashed elite base skills, few SP have received the kind of help that Detwiler has: 8% LD%, 25% H%, 90% S%. Despite some impending regression, Detwiler has become an attractive target.
Edwin Jackson (RHP, WAS) has looked like a rotation anchor in the early going, both on the surface (3.16 ERA, 0.97 WHIP) and with his skills: 9.1 Dom, 2.1 Ctl, 55% GB%, 140 BPV. A low 7% LD% and 4% HR/F have helped him, but his sub-3.00 xERA confirms that his quick start comes with full skill support.
Kyle Lohse (RHP, STL) has looked like a staff ace early on (3-0, 0.99 ERA, 0.66 WHIP). His skills say that he still has value, but he has relied entirely on command and control: 5.3 Dom, 0.7 Ctl, 45% GB%, 100 BPV. And he has been the beneficiary of this trifecta of help: 21% H%, 83% S%, 0% HR/F. Given his history of arm trouble and lack of Dom, Lohse isn't someone we can count on for more than back-end rotation help.
Lance Lynn (RHP, STL) has enjoyed a smooth transition from RP to SP. He has posted PQS-5-4-4-5 scores in his first four starts on the back of these fantastic skills: 8.0 Dom, 2.0 Ctl, 52% GB%, 120 BPV. A 20% H% and 95% S% have helped, but his 2.84 xERA is still elite. No reason to sell high.
James McDonald (RHP, PIT) is looking like a legit breakout target in the early going. He has posted a 2.78 ERA and 1.01 WHIP after four starts. But his skills don't hold up. He has a PQS-3-1-0-5 in those starts, scores that are the product of these mediocre skills: 5.6 Dom, 3.6 Ctl, 35% GB%, 17 BPV. A 21% H% and 4% HR/F have been the fuel for his success. His pitch mix is virtually the same as last season, so we can't credit a new approach for his success. In fact, his 91.2 mph average fastball velocity is 1.5 mph less than last season, even though it's too early to draw many conclusions from it. There's regression coming here.
Joe Saunders (LHP, ARI) seemed to revise his career in 2011 (3.69 ERA, 1.31 WHIP), and he has been even better so far this season (0.90 ERA, 0.87 WHIP). However, most of his base skills are borderline roster-worthy: 5.4 Dom, 2.6 Ctl, 55% GB%, 74 BPV. His 21% H%, 92% S%, and 4% HR/F have made his surface stats look elite. He'll need to maintain his newfound high GB% to post another sub-4.00 ERA.
Jake Westbrook (RHP, STL) is another SP who has appeared to have revitalized his career. He has a 1.30 ERA and 1.01 WHIP in his first 28 IP. But this isn't a new pitcher: 4.9 Dom, 2.3 Ctl, 65% GB%, 69 BPV. Few SP have been helped more than Westbrook: 25% H%, 86% S%, 0% HR/F. His elite GB% limits his risk and will continue to give him value in deep leagues, but he's still a borderline 2.0 Cmd guy with the same pitch mix and velocity, so we can't count on him.
Carlos Zambrano (RHP, MIA) has started the season strong (3.24 ERA, 1.20 WHIP). His skills are less inspiring: 6.5 Dom, 3.6 Ctl, 44% GB%, 41 BPV. Zambrano hasn't posted a 7.0+ Dom and 50% GB% for seven years, and that combo is what gave him value during his heyday. It's early, but his velocity is continuing its free-fall. His average fastball velocity is 88.9 mph so far. He'll have value in flashes, but once his 24% H% and 78% S% normalize, his ERA will be lucky to stay below 4.00.
For more information about the terms used in this article, see our Glossary Primer.
Free Weekly eNewsletter
The industry's #1 analytical weekly e-mail newsletter is ABSOLUTELY FREE!
More Information
Shopping Cart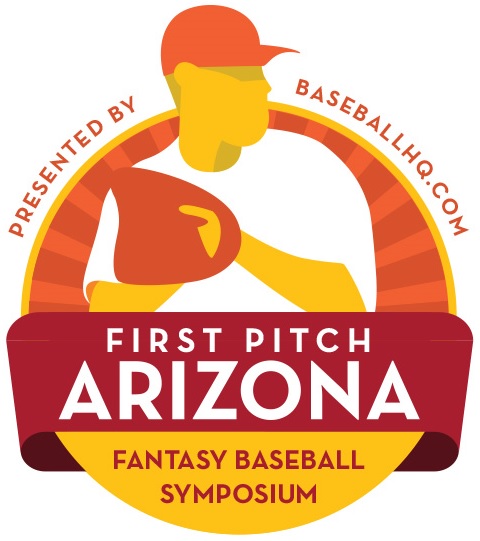 25th Anniversary edition!
October 10-13, 2019
Delta Mesa Phoenix
Still a few seats left!