STARTERS: Early buy-low targets, May 2017
By Stephen Nickrand

@StephenNickrand
May 19th, 2017 11:05pm
Surface stats like ERA can be misleading, especially at this time of the year. They can mask strong underlying skills that are likely to result in ERA improvement in the future.
The following SP have the largest gap between their actual ERA and their skills-driven expected ERA (xERA):
xERA vs. ERA

Name                   League  BPV  ERA   xERA  Diff
=====================  ======  ===  ====  ====  =====
Tomlin, Josh               AL  131  6.86  3.64  -3.22
Pruitt, Austin             AL  107  7.52  4.33  -3.19
Bauer, Trevor              AL  108  6.92  3.82  -3.10
Wright, Steven             AL   56  8.25  5.25  -3.00
Anderson, Brett            NL   13  8.18  5.20  -2.98
Gsellman, Robert           NL   65  7.12  4.48  -2.64
Covey, Dylan               AL   25  7.98  5.42  -2.56
Gibson, Kyle               AL    3  8.20  5.69  -2.51
Glasnow, Tyler             NL   17  7.98  5.53  -2.45
Anderson, Tyler            NL   98  6.43  3.99  -2.44
Stephenson, Robert         NL   54  7.20  4.79  -2.41
Salazar, Danny             AL  141  5.66  3.35  -2.31
Samardzija, Jeff           NL  162  5.26  3.03  -2.23
Manaea, Sean               AL   87  5.52  3.49  -2.03
Conley, Adam               NL   10  7.53  5.51  -2.02
Koehler, Tom               NL   26  7.04  5.06  -1.98
Colon, Bartolo             NL   55  6.80  4.99  -1.81
Gausman, Kevin             AL   19  7.19  5.47  -1.72
Milone, Tommy              NL   89  6.25  4.54  -1.71
Kuhl, Chad                 NL   41  6.69  5.03  -1.66
Arrieta, Jake              NL  125  5.44  3.79  -1.65
Tanaka, Masahiro           AL   90  5.80  4.16  -1.64
Velasquez, Vincent         NL   73  5.63  4.13  -1.50
Perdomo, Luis              NL  139  4.19  2.73  -1.46
Fiers, Mike                AL   76  5.75  4.35  -1.40
Karns, Nate                AL  147  4.46  3.12  -1.34
Peralta, Wily              NL   48  6.08  4.75  -1.33
Chatwood, Tyler            NL   49  5.25  3.93  -1.32
Pomeranz, Drew             AL  104  5.29  3.97  -1.32
Kluber, Corey              AL  110  5.06  3.77  -1.29
Jimenez, Ubaldo            AL    2  6.52  5.27  -1.25
Maeda, Kenta               NL  123  5.03  3.79  -1.24
Liriano, Francisco         NL    0  6.35  5.17  -1.18
Hernandez, Felix           AL  134  4.73  3.56  -1.17
Weaver, Jered              NL   50  6.05  4.88  -1.17
Stammen, Craig             NL   65  5.85  4.68  -1.17
Robles, Hansel             NL   66  5.23  4.16  -1.07
Richard, Clayton           NL   73  4.86  3.80  -1.06
Arroyo, Bronson            NL   37  6.31  5.27  -1.04
Ryu, Hyun-Jin              NL   85  4.99  3.96  -1.03
Adleman, Tim               NL   98  5.27  4.25  -1.02
Devenski, Chris            AL  239  2.96  1.95  -1.01
Here are eight guys in each league worth buying low on.

AMERICAN LEAGUE
Trevor Bauer (RHP, CLE) has been a perpetual tease and chronic flop throughout most of his MLB career. Such has been the case so far in 2017 (6.92 ERA, 1.51 WHIP, 108 BPV in 39 IP). Before you write him off completely, note that he has been victimized by a 35% H%, 57% S%, and 21% hr/f, so there's some positive regression coming. The extent of it is capped by his marginal 9% SwK% and ugly 53% FpK%.
Mike Fiers (RHP, HOU) has been dumped or avoided in most leagues given his 5.75 ERA and 1.47 WHIP. While his 4.35 xERA confirms that he's no longer a legit sub-4 ERA target, it's a reflection that his base skills haven't been terrible (76 BPV). And he owns a pretty solid 11% SwK% and 62% FpK%. There's some appeal here in deep leagues.
Nate Karns (RHP, KC) surely won't be an attractive target in a lot of leagues given his 4.46 ERA. But few pitchers are better buy-low targets than Karns. Check out his excellent skills: 10.7 Dom, 2.9 Ctl, 55% GB%, 147 BPV. He's inducing both strikeouts and groundballs at a very high rate, and his strikeouts have been supported by a 13% SwK%. He could post a sub-3.50 ERA the rest of the way.
Sean Manaea (LHP, OAK) has battled shoulder soreness so far in 2017, which likely has contributed to his ugly early results (5.52 ERA). Before you dismiss his breakout potential, note that few pitchers are missing more bats than Manaea (15% SwK%), and he has paired that ability with one of the highest groundball rates in MLB (62% GB%). If healthy, Manaea stands a great shot at rebounding from his poor early results.
Drew Pomeranz (LHP, BOS) continues to carry substantial risk now that he's in the AL East, and especially due to his balky arm. Still, his current 5.29 ERA and 1.44 WHIP are the result of an inflated 19% hr/f more than anything else. He owns a triple-digit BPV (104 BPV) and solid 10% SwK%. His 3.97 xERA is a more accurate barometer of what we should expect from him.
Austin Pruitt (RHP, TAM) is back in Triple-A after a rough MLB debut (7.52 ERA, 1.97 WHIP). Tuck away the very good skills underlying those numbers though: 8.0 Dom, 2.2 Ctl, 45% GB%, 107 BPV. Those skills were backed by an 11% SwK% and 63% FpK% too. A 46% H% and 61% S% were the real reasons for his ugly stats.
Danny Salazar (RHP, CLE) owns a horrible 5.66 ERA and 1.57 WHIP after eight starts. Before you bench or dump him, note that his skills remain some of the best in MLB: 13.5 Dom, 4.4 Ctl, 38% GB%, 141 BPV. And his 17% SwK% confirms that his stuff remains electric. A 40% H% and 24% hr/f have killed him.
Josh Tomlin (RHP, CLE) has been touted in this space as a buy-low target for most of the season. It hasn't materialized as a good move yet (6.86 ERA, 1.43 WHIP). But the reason hasn't been skill-driven (131 BPV). It has been due to a 37% H%, 52% S%, and 17% hr/f. In fact, his current hit and strand rates are way worse than anything we've ever seen from him. Even if they don't regress to league norms, he stands a great shot at showing substantial improvement soon.

NATIONAL LEAGUE
Tim Adleman (RHP, CIN) doesn't have much of a pedigree as a former indy leaguer, so his current 5+ ERA likely reaffirms your decision to stay away from him. That said, Adleman's underlying skills have been pretty attractive: 8.6 Dom, 2.6 Ctl, 37% GB%, 98 BPV. He's generating whiffs (12% SwK%) too. And he has been especially effective against righties (4.2 Cmd). There's some speculative value here in very deep leagues.
Tyler Anderson (LHP, COL) remains an excellent buy-low target. His rough stats (6.43 ERA, 1.48 WHIP) have been driven up by a 33% H%, 62% S%, and 24% hr/f. Both his aggregate skills (98 BPV) and command sub-indicators (13% SwK%, 64% FpK%) have been very good. He's someone who could easily post a sub-4 ERA the rest of the way.
Robert Gsellman (RHP, NYM) has not been able to duplicate the success he had late in 2016. He has a 7.12 ERA and 1.80 WHIP after seven starts. While his underlying skills aren't impressive either (65 BPV), his mid-4s xERA suggests his stats shouldn't be nearly as bad as they are. He has been victimized by a 38% H%, 61% S%, and 17% hr/f.
Chad Kuhl (RHP, PIT) is another young pitcher who has torpedoed some of his staffs (6.69 ERA, 1.74 WHIP). Again, those results have been inflated by a 38% H% and 60% S%. He is throwing in the mid-90s and owns a very attractive 13% SwK%, which confirms that he has the stuff to turn things around, at least in the short-term.
Kenta Maeda (RHP, LA) has been dropped in some shallow leagues as a result of his ugly 5.03 ERA after seven starts. If he's available, jump on him. His skill foundation actually is better than the one he displayed during his MLB debut in '16: 9.2 Dom, 2.1 Ctl, 36% GB%, 123 BPV. He's also missing bats at a much higher level (12% SwK% in '16, 15% SwK% in '17). A 63% S% and 17% hr/f have teamed to produce his bad results.
Luis Perdomo (RHP, SD) was drafted as an end-rotation stash in many leagues (ADP 510). And given his current 4+ ERA, he's fitting that profile well. But those looking for an intriguing buy-low target should consider Perdomo to be a premium option. His skills have been elite thanks to a combination of strikeouts and groundballs: 8.9 Dom, 2.6 Ctl, 71% GB%, 139 BPV. In fact, his 2.73 xERA confirms that he's pitching like a sub-3 ERA pitcher. His emergence largely has been the result of dominating same-sided batters (2.3 Cmd vR in '16, 4.6 Cmd vR in '17).
Jeff Samardzija (RHP, SF) has posted an ugly 5.26 ERA after eight starts, but there are plenty of reasons for optimism if you dig deeper. For one, his base skills have been some of the best of any SP in MLB: 10.7 Dom, 1.7 Ctl, 37% GB%, 162 BPV. A crazy 35% H%, 58% S%, and 16% hr/f have worked together to generate his ugly ERA. Buy-low targets don't get much better than Samardzija.
Robert Stephenson (RHP, CIN) has not been able to tap into his upper-tier pitching prospect upside so far in 2017 (7.20 ERA, 1.75 WHIP, 54 BPV in 20 IP). That said, he has shown flashes of his upside out of the bullpen (95-mph FB, 13% SwK%). It doesn't mean you'll want to roster him without a bench, or that his transition back into a starting role will go smoothly. But it's an indication of his upside.
For more information about the terms used in this article, see our Glossary Primer.
Shopping Cart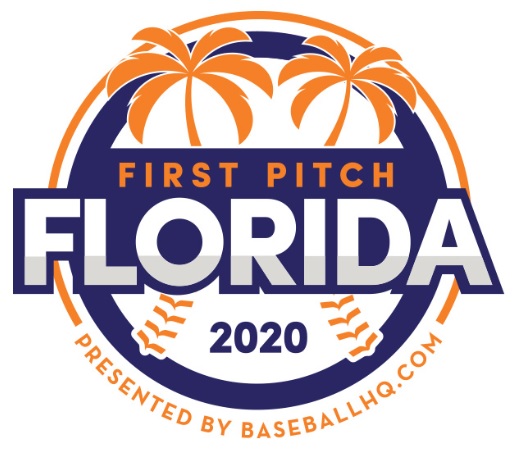 Inaugural Event!
February 28-March 1, 2020
St. Petersburg, FL
A few seats still left!