STARTERS: 2017 Very early slow start holds
By Stephen Nickrand

@StephenNickrand
April 14th, 2017 11:05pm
With only extremely tiny data samples available to us after two weeks of the season, it's hard to put a lot of analytical reliability in skills at this point in the year.
That said, many owners will make rash drop decisions very early in the season once they start to accrue bad stats from their SP.
Let's take a closer look at several SP in each league whose bad starts shouldn't lead you to selling low.

AMERICAN LEAGUE
Kyle Gibson (RHP, MIN) has carried breakout potential for a while now but has never been able to turn his good stuff into good skills. That has also been in the case in the early part of 2017 (69 BPV in first two starts). But underneath his aggregate skills are some intriguing command sub-indicators: 13.2% SwK%, 67% FpK%, 34% ball%.
J.A. Happ (LHP, TOR) is the owner of a 5+ ERA after the season's first two weeks. But few pitchers own better early skills than Happ does (17/0 K/BB in 11 IP). And that elite command has been paired with an 11.0% SwK%, 70% FpK%, and 29% ball%. A 41% H% and 31% hr/f are the reasons for his early high ERA.
Sean Manaea (LHP, OAK) has not looked like a budding ace after his first two starts (7.15 ERA). That said, Manaea actually owns the highest swinging strike rate of any SP in MLB (19.1% SwK%). He also has paired it with a steep groundball tilt (64% GB%), helping to produce a very strong 157 BPV. He has been victimized by a crazy 27% S% and inflated 17% hr/f. This might be the last time you'll be able to buy low on Manaea.
Rick Porcello (RHP, BOS) doesn't look like an upper-rotation SP after two weeks, at least on the surface (4.38 ERA, 1.54 WHIP). His skills have been much better than that though (151 BPV), driven by a 13/2 K/BB in 12 IP. And that excellent command comes with the support of a 10.6% SwK%, 68% FpK%, and 31% ball%.
Danny Salazar (RHP, CLE) owns a mediocre 4.63 ERA after two starts in 2017. But his skills have been some of the best of any pitcher (174 BPV), due in large part to a filthy 15.4 Dom that has been supported by a 16.4% SwK%. A 41% H%, 64% S%, and 14% hr/f are the reasons for his near-5 ERA. His health still remains a big question mark, but there's no doubting Salazar's stuff.
Matt Shoemaker (RHP, LAA) had an elite stretch in mid-2016 where he looked like a frontline starter. So far this season, that has not been the case at all (7.71 ERA, 1.50 WHIP after two starts). And his skills give no reason for hope either (-17 BPV). But Shoemaker's command sub-indicators have been very good (11.0% SwK%, 76% FpK%), so stick with him if you own him.
Tyler Skaggs (LHP, LAA) is a post-hype pitcher who entered the season with some good profit potential. But both his stats (8.71 ERA, 1.74 WHIP) and skills (42 BPV) in the early-going suggest he should be dumped. Not so fast though. Few pitchers have put up a better collection of command sub-indicators in the early-going than Skaggs has: 11.3% SwK%, 67% FpK%, 33% ball%. Now's a good time to buy low on Skaggs.

NATIONAL LEAGUE
Tyler Anderson (LHP, COL) has not started the season off well. He has an 8.44 ERA and 1.69 WHIP in his first 10 IP. And the skills underneath those numbers don't suggest much hope either (60 BPV). But Anderson owns a very good 13.6% SwK% and 65% FpK% in that tiny sample, so there's a good shot his skills will rebound soon. Be patient.
Kenta Maeda (RHP, LA) owns a poor 6.30 ERA and 1.40 WHIP after two starts, but his underlying skills have been pretty solid (83 BPV). An even deeper look reveals even more reason for optimism: 15.8% SwK%, 63% FpK%, 33% ball%. A 58% S% and 15% hr/f are the real reasons for his early struggles. Stick with him.
Jeff Samardzija (RHP, SF) is being dumped in some leagues due to the 6.75 ERA and 1.58 WHIP he has posted after his first two outings. A lot of that damage was due to a combination of walks (4.5 Ctl) and home runs (2.3 HR/9). But a lot of it can be blamed on a trifecta of bad luck: 36% H%, 63% S%, 33% hr/f. His stuff has been quite good (13.4% SwK%).
Dan Straily (RHP, MIA) was drafted as a mid-rotation pitcher in 2017 (331 ADP) after his surprisingly good 2016. But it was the result of friendly hit and strand rates, so his early struggles this season (7.56 ERA, 1.56 WHIP) might not come as a surprise. Especially given his current ugly 3 BPV. But Straily has shown the ability to get whiffs (11.0% SwK%) and strike one (68% FpK%) in that tiny sample, so if you own him, there's no reason to ditch him yet.
Zack Wheeler (RHP, NYM) carries significant injury risk, and after looking at his stats in the early part of 2017 (7.45 ERA), it might seem like he has a lot of performance risk too. But Wheeler's skills actually have been very good: 7.5 Dom, 1.9 Ctl, 57% GB%, 119 BPV. He is attacking the strike zone with a high volume of strikes too (33% ball%). If he can continue to do that and stay healthy, Wheeler could have a big bounce-back season in 2017.
For more information about the terms used in this article, see our Glossary Primer.
Shopping Cart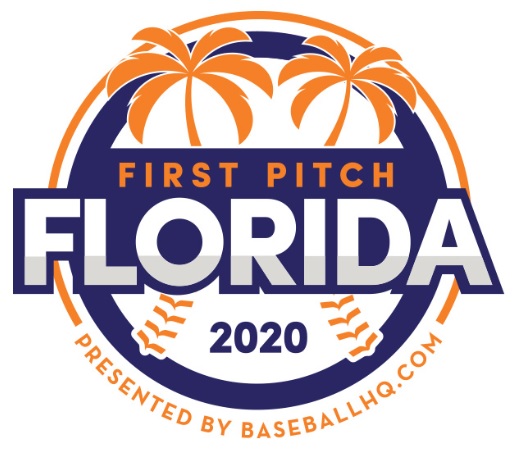 Inaugural Event!
February 28-March 1, 2020
St. Petersburg, FL
A few seats still left!