STARTERS: 2017 Non-roster invitees
By Stephen Nickrand

@StephenNickrand
February 20th, 2017 12:05am
Non-roster invitees (NRI) in spring camps are guys who are not already on their team's 40-man rosters. They can include veterans who are looking to latch on to a new team, as well as top prospects who don't have a day of service time in the major leagues.
Most NRI starting pitchers won't have an impact this season, but those that do can generate a lot of profit for you because you'll be able to get them for nothing.
Let's take a look at this spring's most interesting group of SP non-roster invitees.

AMERICAN LEAGUE
Corey Luebke (LHP, CHW) is another year removed from his second Tommy John surgery. Before his elbow woes, he was showing signs of becoming an impact SP. He had a 119 BPV during his last full MLB season in 2011. Given his history of elbow problems and history of just one 100+ IP season, we can't expect much from him, but the fact that he does own those skills gives a twinge of hope that he could show them again.
James Kaprielian (RHP, NYY) is a first-round pick that will get his first look at spring camp, as he has been invited to NYY spring training as a non-roster invitee. Kaprielian struggled with a balky elbow in 2016 but showed some health late in the season, then pitched well in the Arizona Fall League. He's someone worth keeping an eye on in keeper leagues.
Michael Kopech (RHP, CHW) was traded to CHW as part of the Chris Sale deal. He possesses steady triple-digit heat, which has been muted by an inability to find the plate consistently. He's a young SP whose future role is undetermined, since he could end up being a better fit in the bullpen given his control issues. Either way, he's a strong investment in keeper leagues.
John Lamb (LHP, LAA) entered 2016 with some intriguing end-game potential given his late skills surge in 2015 with CIN, along with his prospect pedigree. Multiple back surgeries later, he'll probably be out until mid-season. The weak LAA pitching staff should give him opportunities to make an impact if he can finally get healthy.
Francis Martes (RHP, HOU) is a non-roster invitee to HOU camp that has a decent shot at getting a look in their rotation at some point during 2017. He posted a solid 131/47 K/BB in 125 IP at Double-A in 2016. He's one of the top pitching prospects in the minors and is able to command his mid-90s fastball within the strike zone. He also keeps the ball on the ground pretty well.
Bud Norris (RHP, LAA) showed some flashes of really good things in mid-2016. He used a new cutter to stymie LH bats, helping him to post electric skills in June (127 BPV) and July (130 BPV) before a back problem hurt him late in the year. In addition, his fastball velocity actually has increased in three of the past four seasons. He's someone who could have some sneaky back-end rotation value in 2017.
Yusmeiro Petit (RHP, LAA) hasn't produced much value since excelling in a swingman role with SF back in 2014, as he has missed bats at a lower rate, hasn't been able to keep the ball in the park, and has struggled against lefties. But he's still worth a look in deep leagues, as he has posted a 7.5+ Cmd against righties in three of the last four seasons. Furthermore, 2016 was the first season that we've ever seen any kind of a GB tilt from him. He could excel in a short-relief role.
Allen Webster (RHP, TEX) has bounced around at the MLB level and overseas. In spite of having really good raw stuff, chronic control problems have held him back. At age 27, he could be running out of MLB chances. However, Webster has never been given an extended look in the bullpen. He's exactly the kind of pitcher who could develop into a late-inning option if someone would give him a look there. He might have a chance to carve out that kind of niche now that he's in TEX.

NATIONAL LEAGUE
Rubby De La Rosa (RHP, ARI) enters 2017 as a huge risk, as he had a stem cell injection in his elbow to avoid having a second Tommy John surgery. When healthy, De La Rosa flashed his upside as recently as the first half of 2016: 9.3 Dom, 2.8 Ctl, 53% GB%, 121 BPV. He totally obliterates RH bats (9.0 Cmd), but can't find the plate against lefties (1.1 Cmd). While his poor durability probably won't allow him to stick in a starting role, De La Rosa's electric raw stuff could play up even more out of the bullpen. He's someone to target in your end-game.
Vladimir Gutierrez (RHP, CIN) was signed out of Cuba late in 2016. Scouting reports at the time suggested he had a mid-90s fastball and potentially plus curveball. He'll need to show that he's got a third pitch in his arsenal in order to stick as a starter. Otherwise, he's got the upside to carve out a high-leverage role in the unsettled CIN bullpen.
Casey Kelly (RHP, CHC) gets a fresh start as a non-roster invitee in the CHC organization. He was a former first-round pick nearly a decade ago. It might seem like he has been around forever, but he's still just 27, and he does own some good skills from earlier in his career. When he's on, he has a good sinking fastball and impactful curveball. Both weren't apparent during a down 2016, but he's someone worth monitoring, as he's another year post-TJS.
Brandon Morrow (RHP, LA) is another former high-upside pitcher that has had significant durability problems over his career. With health, he is able to miss bats and keep the ball on the ground at a decent rate. It's likely that his starting days are over though, as the last time he topped 100 IP was way back in 2012. Still, he could have some value in a swingman role if his arm cooperates.
Jacob Turner (RHP, WAS) never has been able to fulfill his rotation anchor upside. That said, he's still just 26, and his fastball velocity jumped up to 95 mph after being left in the bullpen for most of 2016. He's another failed starter who might need a permanent switch to the pen to tap into his upside.
For more information about the terms used in this article, see our Glossary Primer.
Shopping Cart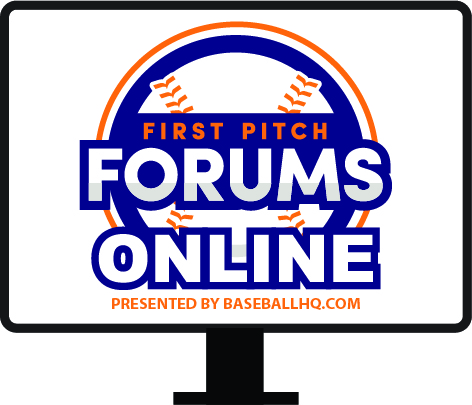 Our virtual First Pitch Forum returns!
Three online-only events: March 5, 11, 17
Join us live, or watch when you want
Just $19!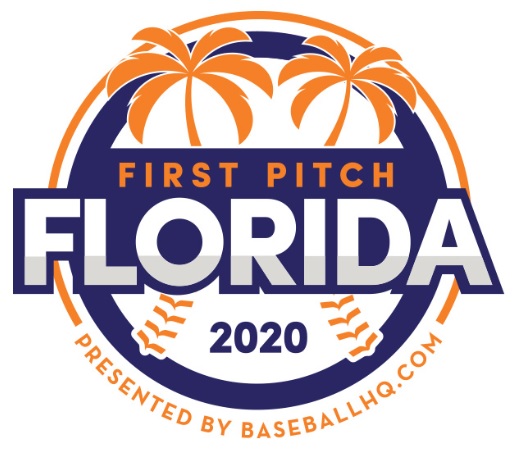 Inaugural Event!
February 28-March 1, 2020
St. Petersburg, FL
A few seats still left!