SPECULATOR: Trade deadline speculation roundtable, part II
By Ray Murphy

@RayHQ
July 26th, 2015 11:05pm
Each year around this time, the Speculator column takes a trip through the trade rumors, to get the juices flowing about what might happen in the trade market over the next three weeks. Since this year Speculator has become rotated among three writers, we decided to engage all three of us—Ray Murphy, Brent Hershey and Jock Thompson—in a little trade speculation talk in a roundtable format. In case you missed it, here is part I from a couple of weeks ago.
(Ed. note: the bulk of this conversation took place early this past weekend, before the Reds/Royals or Mets/Braves deals were announced.)
RAY: We have (finally) seen the first action of this deadline period, with Scott Kazmir and Aramis Ramirez changing uniforms. Neither move seemed surprising, both were pretty obvious matches for the acquiring teams. What are the next most-obvious moves out there? Also, A few teams have really changed their outlook over the past couple of weeks, for better (Angels, Giants) or worse (Red Sox, Tigers). How do you think these recent turns are going to affect the marketplace?

JOCK: I think the Kazmir trade may have helped define—or at least illustrate—this market. Not that the A's didn't get anything of value in return for HOU's 2+ month rental of Kazmir; they did according to most analysts. But that return is in High-A right now, and not likely to help the A's until late 2016 at the very earliest. Compare this to what the A's gave up last year to get Jeff Samardzija (not a rental, but cost them Addison Russell) or Jon Lester (better than Kazmir, but likewise a rental, and cost them Cespedes).
It will be interesting to see what PHI can get for Hamels, who is signed for three more seasons. Though your point is well-taken about the Red Sox, I could see them involved in this one, given their serious need for a top-of-the-rotation arm to compete next year. DET's transformation into a seller this year and David Price's reported availability adds to what looks like an SP glut; I think it's a buyers' market here. The Angels will likely look for small moves along the lines of the Gillaspie pickup, e.g. – a LHB, or LF— or some middle infield depth. If selling teams are as motivated near the deadline as I think they might be, LAA might find some low-level bargains.

BRENT: Regarding Hamels: I'm becoming more convinced this will happen, and for once, a Phillies player contract situation is going to work in their favor. I don't think you can underestimate the importance of those years left on his deal at a fair price, as far as the value that holds. Of course, that's why a team like Boston could well end up with him—looking more next year and beyond, rather than the next two months. The flip side of a Hamels deal is that it's likely going to take multiple top prospects/young players to land him because of that value. And not every team that's been linked to Hamels has that, in my opinion. Boston would seem to; the Cubs would seem to but it's not clear how tradeable their young pieces are; same for the Dodgers—who I think are in the Hamels sweepstakes at least partially because Greinke has an opt-out after 2015.

RAY: I agree with a lot of this. It's an excellent point that the pitching market may be getting flooded, now with the addition of Price. At least, the rental market is flooded; Hamels is a different situation, as you guys both note.
Local reports are that the Red Sox do remain active on Hamels, with an eye toward 2016. They certainly have enough assets to put together a package; of course the question is whether the teams are on the same page as to the contents of said package. I think there is a deal to be had there, though. And increasingly, I wonder who the Red Sox are bidding against: Houston seemed like an option, but they are likely out now after landing Kazmir. The Dodgers seem more likely to chase a Cueto/Price rental. The Yankees (for reasons I neither understand nor believe) say they are standing pat. The Cubs seem like the only other obvious landing spot for Hamels. They, too, can afford the freight... but they might prefer to hold their assets and give out another Lester-like contract this winter.

BRENT: One other team to watch: Texas, who very likely similar to Boston in that looking primarily to the future, but has the farm system star power and depth (Gallo? Mazara? Alfaro?) to pull it off.

RAY: Ah, that's a good call.
The Ramirez deal reminds us that injury situations are another key consideration at this time of year. The losses of Harrison and Mercer essentially forced the Pirates into a move. There are still plenty of other injury situations that contenders are fighting through right now:
The Cardinals are banged up in a number of places, notably 1B and SP.
The Nationals are in a similar situation, though their reinforcements (Zimmerman, Werth, Rendon) may be back soon.
The Mets have been treading water without Wright all year, now they just lost Cuddyer. They are reportedly turning to call up Conforto this weekend, but that seems like a bandaid.
The Royals sent Yordano Ventura to Triple-A for about 15 minutes before being forced to bring him back when Jason Vargas blew out his elbow.
The Astros have fortified their rotation with Kazmir, but are missing George Springer badly. Jed Lowrie's imminent return may help their OBP/contact issues, but a move could help them even more.
And so on... it's a fascinating time of year. As mentioned last time we did this, I'm particular interested in what new contenders like the Cubs, Twins, and Astros have up their sleeves. And in general, I feel like the early silence/late start we're having to this deadline could really be setting us up for a couple of out-of-left-field lightning bolts. I'm thinking of things like:
Ryan Braun to the Mets
The Rockies finally move either Tulowitzki or C. Gonzalez
The Red Sox send Sandoval back to San Francisco
Got any wild ideas along those lines?

BRENT: Overall, my bet is that the late start could make the finish be all the more hectic. PHI could wait until the 11th hour to see if anyone blinks with a Hamels package, and one or more of this out-of-LF deals could happen then.
As for wild ideas: since you mentioned Panda/SF, how about Robinson Cano back to the Yankees?

JOCK: Boston, Texas and the Cubs should all be in on Hamels, given their front-line rotation needs and strong farms. Who knows, maybe Philly fans will be toasting Ruben Amaro in a favorable way if he can pull this off; those teams have much to offer.
And I love Brent's idea about Cano. I watched him hit two HR to that short RF porch in Yankee Stadium last weekend, and wondered if both he and his former team were having regrets about his leaving. SEA could well be just days or even hours away from blowing that situation up.
Other thoughts: I just got off the phone with Davitt as part of our podcast, and he asked me who I thought the next big name to go might be. With all of this activity swirling around us in real-time as we speak/type, I went on record with Ben Zobrist, simply because 1) OAK is open for business; 2) Billy Beane gets it done; 3) Zobrist is another FA-to-be; and 4) he's not a starting pitcher. The Kazmir move didn't surprise me, as he's a rental and a tick below Hamels, Cueto and Price on the coveted SP list. But again, while I think at least one or two of these names will move, I think they are more likely last-minute events than not.

BRENT: I'm also interested in the chatter recently about the idea that for hitters, it's a seller's market; for pitchers, it's a buyers' market. Could just be idle chatter (or a cute label to slap on things), but this IS the Speculator space, so let's do a little of that: What teams might benefit more than usual by having a hitter to deal — in the sense that it's going to create a lot of interest, and the price might go up?
I'll start w/ Justin Upton. Been hearing his name a couple times, and it makes sense: contract is up, of course, but that team, as everyone is aware, is OF-heavy. Holding even a proven rental like Upton, could the Padres address their IF holes with better talent than they originally expected? Either a young, controllable guy, or by way of a serious prospect? Maybe something along the lines of a Beltran-for-Wheeler trade, where it's just a one-for-one? I know that is a deal that is generally looked upon as unrepeatable—to expect to gain a prospect like that from a rental player—but could it happen here? Any other big bat candidates that might provide a surprising return?

RAY: It's a great point, Brent, and it's one where I imagine that lives at the nexus of all of the listening that GMs and their subordinates are doing this month. If at some point the "chatter" around the industry picks up the notion that there are a bunch of teams out there looking for hitting, and willing to pay a premium for it, then do other GMs start looking around at anything in their own organizations that isn't tied down, and start dangling those assets? That's kind of how I envision Billy Beane got into the place a year ago where he was willing to move a current-value asset like Yoenis Cespedes, even though he contending at that time and Cespedes was a key part of his club. If the market's looking to pay handsomely for a particular skill set, it's human nature to look around and say "do I have anything that meets that description"?
To that end... Braun, Tulowitzki, Gonzalez, Cano, Sandoval are all potential examples that could pop up suddenly. I saw Joe Sheehan speculating over the weekend that Evan Longoria could be pried from Tampa. You know a lot of teams would love to get involved if Tampa's listening on him, and not just 2015 contenders. What if the Cubs decided that they're willing to part with Jorge Soler? They could make calls on almost anyone and get those calls returned.
Cleveland is another team that strikes me as ready to do something dramatic: they have all of those young fireballing starters, but the pieces just haven't fallen into place this year. How do they retool that offense? Would they dangle a Carlos Santana around right now? He's cheap, under control for two more years. And with the flexibility to put him at 1B/3B/DH/C, what contender couldn't find a spot for him? How nicely would he fit in, say, St. Louis, or a bunch of other places? Cleveland has indicated that they don't want to move Santana; but if the market moves to the point where there are premium returns available for bats like that, maybe they pivot at the last minute?
As we have been chatting, the Mets made one of those tweak-around-the-edges moves, picking up Kelly Johnson and Juan Uribe from Atlanta. And it sounds like Johnny Cueto is on his way to Kansas City, with Brandon Finnegan the centerpiece on the Reds' side. Those two moves certainly fall into the "unsurprising" bucket.
Man, if Cano were dealt back to New York, I think that might break the interwebs. I really hope that these chalk/obvious deals get out of the way early and set us up for some real fun later in the week.
The Speculator is not designed to make definitive assertions about the future; rather, it is designed solely to open readers' eyes to possibilities they may not have previously entertained, and in doing so, provide a different perspective on the future. Many of the possibilities will be of the "out on a limb" variety. All are founded on SOME element of fact. But none should be considered any more than 20% percentage plays.
For more information about the terms used in this article, see our Glossary Primer.
Shopping Cart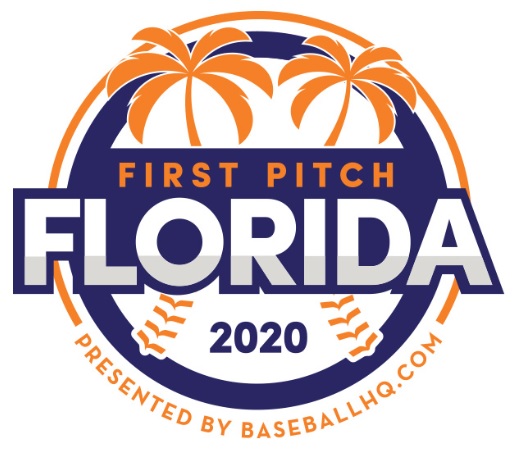 Inaugural Event!
February 28-March 1, 2020
St. Petersburg, FL
A few seats still left!