SPECULATOR: Trade deadline speculation roundtable, part I
By BaseballHQ
July 12th, 2015 11:05pm
Each year around this time, the Speculator column takes a trip through the trade rumors, to get the juices flowing about what might happen in the trade market over the next three weeks. Since this year Speculator has become rotated among three writers, we decided to engage all three of us—Ray Murphy, Brent Hershey and Jock Thompson—in a little trade speculation talk in a roundtable format. We'll revisit the exercise the week of the deadline.
RAY: The trend in recent years has been to see at least one significant trade well before the actual deadline. Last year, for instance, Samardzija went to the A's on July 5th. It seems like we are overdue for the first shoe to drop. Who do you think is most likely to strike first here?
JOCK: Yeah, my take is the same as yours; things seem a tad late getting started this year. Aside from a few of the obvious big-name pitchers like Hamels/Cueto, we should probably look at some of the more prominent GMs who aren't averse to dealing and whose teams are either obvious buyers or sellers. Out here on the West Coast, that would be Billy Beane in OAK, A.J. Preller in SD and Andrew Friedman in LA.
BRENT: In a more general sense, what I look forward to are the surprises. No one could have predicted Addison Russell changing hands last year; a premium prospect at a premium position. Preller, Beane, Dave Stewart are all GMs that have made what seemed like unconventional moves in the past 12 months. I hope there's more of that—whether here on the early side, or later in the month right at the deadline.
RAY: The standings are obviously a huge part of the calculus here, and the second wild-card has helped to keep the playoff race muddled deep into July. This year is no different: At least in the AL, every single team in the league is within no more than eight games from a wild-card spot. The NL is more spread out, as five teams are at least 8.5 games out. How do you think this is going to affect the market?
JOCK: Well, SD is nine games under in the NL West, and they don't look likely to challenge either LA or SF. AJ Preller was the busiest GM of this past off-season, and I can't see him standing pat now that his team has disappointed. Free-agent-to-be Justin Upton should be in demand, and SD will likely offer Will Venable, who is also in his walk year. SP Ian Kennedy is another Padre whose current contract expires at the end of this season, though his 4.84 ERA to date may not fetch much.
The Dodgers will or at least should be buyers, and should have bought some pitching long ago IMO, given the shape of their last two rotation spots and fragile Brett Anderson holding down the No. 3 job. They have plenty to trade in terms of infield and OF position depth, not to mention a well-stocked organization. Both Justin Turner and Hector Olivera can't play 3B, and I wouldn't mind have either on my fantasy team. If Enrique Hernandez can find an organization that will let him start five times a week at different positions, I like him as a fantasy sleeper.
RAY: Putting aside your #WestCoastBias for a minute, it does seem like you have zeroed in on some particularly compelling situations:
Dodgers: The best thing you can say about them right now is that nobody is applying any pressure to them in the West, particularly given SF's recent fade. Still, my overall sense of that team is very similar to the A's from a year ago at this time: Despite a strong record, I think the GM knows that the team isn't as strong as the record might indicate. Lots has gone right for LA, of course, but Friedman has been making a ton of moves on the margins ... churning Quad-A pitching all over the place in particular. Some of that may just be a relatively new leader continuing to mold the organization, but I think it signals a knowledge that his team needs short-term help. And we know money isn't an object there, so they are always a candidate to take over an undesirable contract. I think they're most likely to drop a major surprise on us.
Padres: Lots of people poked fun at the results of Preller's offseason frenzy; seven OFs and no infielders, etc. But giving Preller a bit of credit, that Opening Day incarnation of his team was just a stopping point on his long-term project. And he's learned a lot in a half-season about his assets: Middlebrooks and Alonso have gotten chances to establish themselves, and haven't stepped up. If he is going to flip Upton now (and it seems likely), that might be an opportunity to upgrade what might be MLB's worst infield. And he's got gobs of bullpen assets he can distribute to contenders, too.
Athletics: I think the interesting thing to me about the looming A's fire sale is what types of assets Beane will be looking to collect. In dumping Donaldson, et al this past offseason, he targeted specific types of assets: Guys like Lawrie who were already established in the majors but had unrealized potential, and near-ready/lower-ceiling prospects like Graveman. The type of asset he targets now may tell us a lot about the franchise's mid- to longer-term direction, Beane's overall assessment of the division, etc.
As long as we're exploring our personal biases here, let me put my Red Sox hat on too:
After three months of mostly ugly baseball, the Red Sox have finally gotten on track the past few weeks. They have crept within 5.5 games of the Yankees, with a suddenly important matchup with New York at Fenway this weekend. They dropped two of three in that series, but if they stay hot coming out of the break, they may well jump into buying mode. That's the hard thing to figure about so much of this AL pack, with so little separation between teams: Who is going to get aggressive?
Brent, what's your sense of the Phils' situation? Does the MacPhail hire make it more likely that Hamels moves this month? What type of haul would satisfy you?
BRENT: I wouldn't say that MacPhail really affects the likelihood of Hamels moving; that's pretty much been a foregone conclusion since nothing got done over the winter. But his presence as president-to-be (he'll hire the GM) does add an interesting piece to the Philly saga. With GM Ruben Amaro's contract up after 2015, one has to think that he will be replaced to more fully signify a "new start" as a organization. And so even though I don't have a problem with Amaro holding out for the best offer, his window to do anything with Hamels is closing. I think that will result in a trade taking place in the next few weeks.
Given the time left on Hamels' deal, and the fact that he's in his prime now, I think the haul could and should be significant, and I don't really blame Amaro for holding out so far if he's not gotten what he's thought he's worth. This ISN'T a one-year rental. Hamels has been outstanding the past few seasons. Plus, he's got the big-game experience and a World Series MVP trophy already on his mantle. He's proven he can handle the pressure of the postseason.
I really think that is worth a top-10 prospect (or a recent top-10 young MLB player), another top-50 type and a low-minors lottery ticket. The top-10, premium talent level as the return No. 1 in a deal like this is what limits the suitors. Getting back quantity over quality is not the way to go with a chip like Hamels, and in a talent-thirsty organization like PHI.
JOCK: Another interesting part of all this is which teams are willing to take on salary. The Dodgers obviously, if they think it can help their rotation. And suddenly the Angels are a half-game out and in playoff contention after playing .500 ball for most of the first half. I can see them peddling some of their SP depth and being willing to eat salary in an effort to land a left-handed-hitting OF/DH and/or another bullpen piece. Clubs willing to eat salary should be able to get something close to what they need.
BRENT: And what about the Mets? Obviously, they have been nailed by injuries, especially on offense, but here they are, two games out of a wild-card spot, with three horses at the top of their rotation, a crafty vet and a shut-down closer. Assuming Syndergaard remains at least close to this level, that's a deep-playoffs pitching staff. But are the holes on the offense too many to fill? Michael Conforto's probably their biggest prospect trade chip, but he's close enough that they might as well just bring him and see what he can do. But they really could use help in any non-1B infield slot.
RAY: Yeah, the Mets are part of a whole category of interesting teams this month: the unexpected contenders.
You can add the Astros, Twins and Cubs in that group. To varying degrees, these are all clubs that are winning right now with young talent, and have more on the way. With some good decisions, these should be just the start of serious contending runs for these franchises. But pushing too hard now and spending some of their young chips on the wrong short-term pieces could stunt the progress they have made with their internal rebuild efforts.
Other than the Mets, any of these other teams could be in the mix for Hamels. Obviously, the Twins aren't going to move Sano or Buxton to Philadelphia, for example, but these are teams that have stockpiles of young assets (some more than others, of course), the payroll flexibility to take on a Hamels, and the need for a longer-term ace like Hamels ... rather than a rental like a Cueto. I've thought for a couple of months now that Houston might be the best match for a Hamels deal at this point. But for any of these teams that have been preaching patience during the rebuild and valuing their young talent highly, a Hamels move (especially at Brent's suggested price point) would be a pretty stark change in direction. That's not to say it would be a mistake, but it would be a very aggressive move. I'd love to see it, though. Hamels in Houston is far more intriguing than Hamels in LA, for instance.
So, with all of that in mind ... beyond the well-known chips like Hamels and Cueto, what other significant fantasy contributors seem likely to move this month?
JOCK: To me, Scott Kazmir is the most obvious name behind that top tier of pitchers you mentioned, particularly given his free-agent status, particularly given that he's well-paid (relative to OAK's payroll) and in the final year of his contract. Ben Zobrist is another A's name that seems to be in play, which makes sense given his versatility and his 2016 FA status. The A's have made a nice spurt lately, but at 10 games out in the AL West and in last place entering Friday, I can't see them being under any illusions.
On the other hand, some of those unexpected contenders have plenty of organizational dept in certain positions. MIN, for example, has all kinds of excess at the LF/DH spot, with Eddie Rosario more than holding his own at the MLB level, Oswaldo Arcia red-hot in Triple-A, and Kennys Vargas waiting for another shot. Now after the crushing injuries to Miguel Cabrera and Alex Gordon, I can see MIN making some of that excess available if the return improves their shot at the here-and-now.
The Speculator is not designed to make definitive assertions about the future; rather, it is designed solely to open readers' eyes to possibilities they may not have previously entertained, and in doing so, provide a different perspective on the future. Many of the possibilities will be of the "out on a limb" variety. All are founded on SOME element of fact. But none should be considered any more than 20% percentage plays.
For more information about the terms used in this article, see our Glossary Primer.
Shopping Cart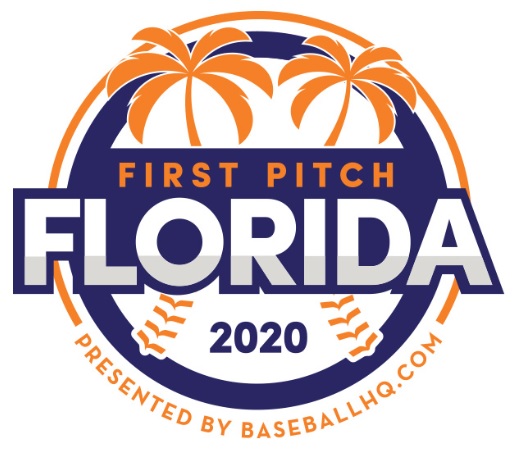 Inaugural Event!
February 28-March 1, 2020
St. Petersburg, FL
A few seats still left!