SPECULATOR: Trade deadline, part 3: the fallout
By Ray Murphy

@RayHQ
August 7th, 2012 11:05pm
We are now a week clear of the frenzied last days of the trade deadline. With seven days' worth of perspective to gather our thoughts, what did we learn in July? Here's a team-level overview of some July "lessons learned".
Stars and scrubs in Philly
Ruben Amaro's plan to restructure the Phillies seems to be built on a "stars and scrubs" philosophy: with his top 3 starters of Halladay/Lee/Hamels locked up for the next few years, as well as Utley/Howard/Rollins as the (aging) core of the lineup, the rest of the Phillies' lineup figures to take on a bargain-basement look. As a result, for the rest of this year as well as 2013, Nate Schierholtz may be exactly the kind of non-sexy roster addition who can accumulate counting stats in that favorable hitting environment. If Schierholtz and/or Domonic Brown or John Mayberry fail to impress over the final two months, expect some other low-cost acquisition occupying the same role in 2013. And given the hitter-friendly environment in PHI, we'll have to give serious consideration to any hitter who combines a modicum of skill with a clear shot at playing time.
Money to burn in LA
The transaction didn't get completed, but reports that the Dodgers placed a waiver claim on Cliff Lee give us a strong indication of the budget freedom that new ownership in LA is providing. They were a widely-rumored bidder for Cole Hamels this winter had he hit the market, and now with Hamels locked up, the Dodgers were willing to risk taking on Lee's monster contract (a minimum of 87.5M thru 2015) in a waiver transaction. Sooner or later, the Dodgers will find someone to throw money at. Going forward, just about any contract dump situation will get linked to the Dodgers now. Lee himself may eventually end up in LA some time in the next year. And if not Lee, then any other player who still has talent but not to the level of their bloated contract (players like Troy Tulowitzki, Carl Crawford and Joe Mauer come to mind) could end up being future LA residents. It may take a year or two, but expect the Dodgers to rise to a payroll level that makes them among the top three or four in the game.
Quick bounce in MIL?
As bleak as this season has been in Milwaukee, their deadline moves seem to be positioning themselves for a quick rebound in 2013. Securing Juan Segura as the key chip in the Zack Greinke deal. By focusing in on a prospect that addresses perhaps their biggest lineup need, they have the opportunity to enter 2013 with a set lineup. And if recent developments like Carlos Gomez's breakout and Rickie Weeks' rebound hold up, they could even get back to the 2011 levels of productivity (even without Prince Fielder). Pitching will be a concern, with Greinke gone and the bullpen in disarray. But they might have enough pieces on hand to paper over Greinke's loss, if:
Yovani Gallardo finally emerges as a true front-of-rotation guy,
Shaun Marcum's injury status allows the Brewers to retain the pending free agency at a reasonable price,
recent bright spots Marco Estrada, Michael Fiers and Mark Rogers hold up as mid-rotation options, the makings of a rotation could be in place.
Admittedly, that's a lot of "Ifs", but you can at least follow along with the Brewers thinking and see why they might not feel that their 2012 struggles need to force their hand into a major rebuild or course correction.
Quick bounce in COL?
The inaction by the Rockies at the deadline would seem to point to a similar mindset as the Brewers: by holding chips like Rafael Betancourt and Matt Belisle, the Rockies' brass seem to be thinking that they, too, are not far away from a return to contention. And while a case can be made that injuries (most notably to Troy Tulowitzki but also to a good chunk of their projecting pitching rotation) were a driving force in their 2012 demise, there's less evidence that the Rockies are a "bounce" candidate:
to be fair, they clearly won the Tyler Colvin/Ian Stewart trade this past offseason. The emergence of Colvin, Dexter Fowler, and Willin Rosario lengthen their ideal lineup beyond Carlos Gonzalez, Tulowitzki, Michael Cuddyer and Todd Helton. This team should score plenty of runs in 2013, although that has never really been a problem for this franchise.
unlike the Brewers, though, there's less clarity about how they move from their current shambles of a pitching staff into a unit that's even sufficiently mediocre to give their offense a chance most nights. The retained veterans relievers plus youngsters like Rex Brothers, Matt Reynolds and Adam Ottavino could give this team a plus bullpen in 2013, a component that has been a cornerstone of seemingly every good Rockies club in their history. But all of the rotation gimmicks in the world can't paper over the problems among that group, both in terms of developing young pitchers and keeping them healthy. For any number of reasons, the best chance of a Rockies "bounce" may be if there is new on-field leadership next year, taking a fresh look at the pitching assets on hand and how they should be deployed.
Yankees serious about luxury tax
Admittedly, the Yankees' comfortable position atop the AL East may have given them a reduced sense of urgency at the trade deadline, so perhaps we should not extrapolate too much from their lack of activity in the marketplace (other than the Ichiro Suzuki rental). But their stance does draw a contrast with prior trade deadlines, where their modus operandi was to add needed pieces by spending financial resources, rather than the fruits of their farm system. Ownership has made it publicly known that they intend to get under the luxury tax threshold for the 2014 season, and their (in)action this month was consistent with that plan; both from the perspective of not adding contracts as well as preserving cost-controlled talent that could help drive their payroll down. Moving forward, this could signal an eventual departure from NY for Curtis Granderson. Given Yankee Stadium's favorability to LH power and the souped-up lineup around him, almost any other environment would likely create a relative drag on his fanalytic value.
Is the "closer myth" finally breaking down around the majors?
The first half of the season was a well-documented frenzy of closer role changes. Even though the frenzy has slowed down in recent weeks, did the trade deadline give us some evidence that MLB clubs are starting to see through the "closer myth"? The only two incumbent closers to be traded, Brett Myers and Jonathan Broxton, were bottom-tier closers who were exiled into setup work with their new clubs. Think about that for a second: for as much closer churn as their was in April, May, and June, not one contending team decided that they needed to go out and acquire another club's Closer (big 'C') to back their bullpen. And that's with no shortage of teams in the playoff mix having shaky bullpen situations.
What we saw early this season was just a bit of an extreme example of a pattern we've seen for years: teams will cycle through available options early in the season until settling on an acceptable choice. April and May end up being something of a tryout period for closers. But if teams stockpile enough options internally, they will more and more rarely look outside of their own organization to address the need. Well, more accurately, you might see more trades like the Ernesto Frieri deal for the Angels, but less headline-grabbing signings like Heath Bell in MIA or Jonathan Papelbon in PHI.
The Speculator is not designed to makes definitive assertions about the future; rather, it is designed solely to open readers' eyes to possibilities they may not have previously entertained, and in doing so, provide a different perspective on the future. Many of the possibilities will be of the "out on a limb" variety. All are founded on SOME element of fact. But none should be considered any more than 20% percentage plays.
For more information about the terms used in this article, see our Glossary Primer.
Free Weekly eNewsletter
The industry's #1 analytical weekly e-mail newsletter is ABSOLUTELY FREE!
More Information
Shopping Cart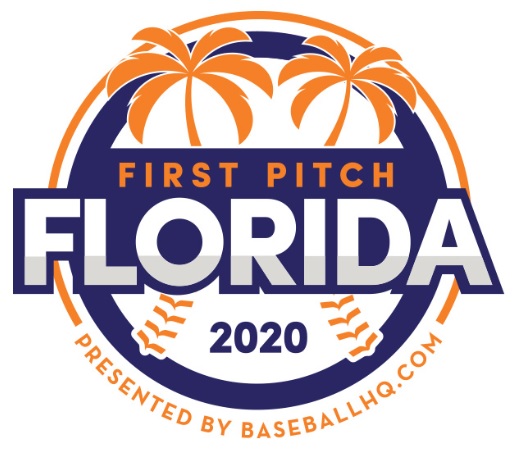 Inaugural Event!
February 28-March 1, 2020
St. Petersburg, FL
Early-bird registration now open!