SPECULATOR: Trade deadline, 2018
By Ryan Bloomfield

@RyanBHQ
July 11th, 2018 12:05am
The dominos are about to fall. With three weeks until the non-waiver trade deadline, the rumor mill's a-churning as contenders position themselves for an October run.
The fantasy impacts of deadline deals can be massive—just ask last year's NL-only JD Martinez owners. But rather than blindly speculate on where the big names might go, we'll take an alternate approach by focusing on the most attractive fill-ins for each prospective seller.
As always, check our Playing Time Tomorrow space for more team-specific speculations as we near the deadline, but for now, here are several names that could jump into a larger role with impact potential down the stretch.
Hitters
Baltimore Orioles | 24-65
On the block: Manny Machado (SS, BAL) is the crown jewel of this year's market, as BAL will cash in what they can for the half-year rental. NL-only owners with the FAAB hammer should be ready to empty those wallets if he crosses leagues.
Who fills in: Brian Slack detailed the potential fallout last week, noting that Danny Valencia (3B, BAL) would likely slide back to a regular 3B gig with Tim Beckham (3B, BAL) moving to SS. Valencia's back in a part-time role after Beckham returned on June 25, but he carries modest fantasy upside with career-best plate skills (9% bb%, 79% ct%) and above-average power metrics (109 xPX, 15% hr/f). He can be particularly useful vs. LHP.
---
In the hunt? BaseballHQ.com can help you snag the title. Unlock all of our insights like these for the rest of the season: Subscribe to BaseballHQ.com.
---
Kansas City Royals | 25-64
On the block: Unable to snag a decent FA deal this offseason, Mike Moustakas (3B, KC) returned home for a team-friendly one-year, $6.5 million contract with a mutual option for next season. A move from KC would be a boon for Moustakas, who'd likely be hitting in a better lineup and better park (Kauffman Stadium: -15% LHB HR) the rest of the way.
Who fills in: We've seen a couple hints on what might shake out when Moustakas gets dealt. Alcides Escobar (SS, KC) remains a fixture in the lineup (don't ask), but he's moved over to 3B a few times to make room for Adalberto Mondesi (SS, KC) at short. The 22-year-old Mondesi has game-changing speed and a green light on the basepaths, but his 1/17 BB/K through 54 MLB at-bats says the SB will come at a significant cost.
Hunter Dozier (1B, KC) has seen some time at the hot corner as well. Dozier's 150 xPX in 159 AB is a testament to his plus raw power, but the rest of his skill set is shallow, as Brandon Kruse noted in a recent First Impressions column. It makes sense for KC to give Mondesi and Dozier extended looks down the stretch, and despite some obvious warts, each could provide HR or SB support over the next two-plus months.
Minnesota Twins | 39-48
On the block: Brian Dozier (2B, MIN) is a soon-to-be free agent, potentially ending his productive MIN career on a sour note (.222 BA, 13 HR, 5 SB). Despite the down season, Dozier has an excellent skill baseline with the power/speed blend to be an attractive trade chip. With Eduardo Escobar's (SS/3B, MIN) contract up as well, change is likely coming to the MIN infield.
Who fills in: Could it be Nick Gordon's (SS, MIN) time? He earned rave reviews from our own Chris Blessing at AA-Chattanooga back in May. Gordon's since been promoted to AAA-Rochester, where the production has admittedly lagged (.251 OBP, 2 HR, 1 SB in 173 AB), but Gordon has the tools to be a lucrative flyer. We could also see the return of Miguel Sano (3B, MIN) if Escobar gets traded. Sano's currently serving a sentence in Single-A, but assuming he gets things back in order, his prodigious power should play later this summer.
Pittsburgh Pirates | 41-48
On the block: Pittsburgh was in sell mode before the season started and they're not likely to stop now. That could mean Josh Harrison (2B, PIT) or Corey Dickerson (OF, PIT) on the move. The 30-year-old Harrison provides IF versatility but is owed $21.5 million over the next two seasons, while the arbitration-eligible Dickerson could be an attractive add for teams seeking an outfielder.
Who fills in: NL Central expert Sam Grant broke down the impacts of a Harrison move, noting a potential "Seinfeld duo" of Kevin Newman (SS, PIT) and Kevin Kramer (2B, PIT) up the middle. Newman, a 7B prospect entering the season, appears to be ready for his shot with a .355 OBP and 21 SB at AAA-Indianapolis. Kramer's been just as good with 11 HR, 7 SB, and a .341 OBP at the same level through 296 AB.
Adam Frazier (OF, PIT) is another name to track despite a down year. Frazier can play 2B/OF and flashed some impressive MLB skills in 2017: 86% ct%, .288 xBA, 119 Spd. Should PIT decide to wait on Team Seinfeld, Frazier could provide a modest BA/SB boost at the keystone.
Texas Rangers | 40-51
On the block: Shin-Soo Choo (DH, TEX) is having a renaissance season, slashing .293/.399/.504 with underlying skills that could be of major use to a contender. The 35-year-old, oft-injured Choo is an ideal sell-high for the Rangers, assuming they find a partner willing to eat some of the $42 million remaining on his contract through 2020.
Who steps up: We've been on Willie Calhoun (OF, TEX) watch throughout the year, most recently in Alec Dopp's WatchList column. Choo's departure would open up a DH/OF slot, giving TEX the option to keep Calhoun's subpar glove off the field if they choose. Calhoun was TEX's #2 prospect entering the season and is slashing .291/.330/.430 at AAA-Round Rock with 7 HR in 345 AB. One of our top OF prospects for 2018, Calhoun's plus hit and power tools are worth stashing for a stretch run.
Starting Pitchers
New York Mets | 35-51
On the block: Perhaps the biggest decision point in this year's free agent market rests in Queens, where Jacob deGrom (RHP, NYM) and/or Noah Syndergaard (RHP, NYM) are rumored to be trade options. NYM brass has downplayed such moves, but Zack Wheeler (RHP, NYM) and Steven Matz (LHP, NYM) are viable candidates as well.
Who fills in: Seth Lugo (RHP, NYM) made a brief cameo in NYM's rotation last month, posting a 24/6 K/BB in four June starts. Manager Mickey Callaway prefers to have Lugo out of the bullpen, but a rotation trade might force his hand and boost Lugo's fantasy value. Lugo's seen a nice uptick in velocity and swinging strikes this season, and the skills are elite: 4.1 Cmd, 130 BPV. We already have a #FreeWilmerFlores campaign going on here in the Speculator; Lugo might be next.
Toronto Blue Jays | 41-48
On the block: J.A. Happ (LHP, TOR) is another free-agent-to-be with little long-term value in TOR. A 67% S% has inflated Happ's 4.44 surface ERA, but the underlying skills (120 BPV, 3.73 xERA) should get attention from a savvy front office. Marco Estrada (RHP, TOR) is another option as a two-month rental should his recent glute strain turn out to be minor.
Who fills in: Ryan Borucki (LHP, TOR) was initially called up as a temporary fill-in for Aaron Sanchez, but that arrangement could soon become permanent. An 8D prospect, Borucki has given up five ER in three starts (PQS 1-5-3) with a 16/6 K/BB. Borucki has a 1.16 career WHIP in the minors and carries mid-rotation upside with a plus change-up and average fastball. The AL East sure isn't Triple-A, but if he stays in the rotation, Borucki's profile is worth a speculative add.
Bullpens
Cincinnati Reds | 39-51
On the block: Raisel Iglesias (RHP, CIN) has been dominant at the back end of CIN's bullpen, notching 17 saves with a 2.52 ERA. The peripherals are just okay (102 BPV, 3.61 xERA), and 28-year-old closers are often low-hanging fruit on a team that should be retooling.
Who steps up: Bullpen maven Doug Dennis broke down the CIN 'pen this past weekend. Jared Hughes (RHP, CIN) has been the primary Plan B for Iglesias; his team-leading Leverage Index (LI) suggests he'd step into the closer role should he stick through the deadline. Hughes' 3.21 xERA lags behind his spotless 1.53 surface mark, but our skills indicators should improve once his soft-tossing 7.1 Dom catches up to an impressive 13% SwK. With an extreme GB% tilt to boot, Hughes could thrive.
Miami Marlins | 37-55
On the block: Kyle Barraclough's (RHP, MIA) trade value has been propped up with six saves in the last month. He's under team control for three more years, and while some might view that as a reason to hold, it's an ideal time to sell high on his 1.41 ERA given his history of control problems (5.3 career Ctl; 4.5 in 2018).
Who fills in: Drew Steckenrider (RHP, MIA) was our preseason favorite to supplant Opening Day closer Brad Ziegler, but a brutal stretch at just the wrong time (11 ER in four appearances from May 10-20) knocked him down the pecking order. Steckenrider hasn't given up a run since, lowering his ERA to 3.03 on the season. Ziegler may well be the Plan B should Barraclough get traded, but Ziegler himself could be shipped out as well.
San Diego Padres | 39-53
On the block: Brad Hand (LHP, SD) has been one of the most skilled arms in the game over the past two seasons: 176 BPV, 2.73 xERA. He's also thrown the most innings of any reliever (210) since he moved to the bullpen in 2016. The last-place Padres could get a significant return for Hand, who's under team control for two more years.
Who steps up: For as good as Hand's been, Kirby Yates (RHP, SD) is neck-and-neck in terms of production. Yates sports a 1.57 ERA (2.87 xERA) behind some excellent sub-indicators (14% SwK, 60% FpK), and he's filled in with a pair of saves when Hand's been unavailable. Craig Stammen (RHP, SD) is worth tracking here too. Stammen leads the bullpen in LI and sports some equally elite peripherals (5.0 Cmd, 3.25 xERA, 149 BPV in 42 innings). We'd speculate on Yates first, but Stammen could sneak into the picture, as Yates himself could be on the trading block.
The Speculator is not designed to make definitive assertions about the future; rather, it is designed solely to open reader's eyes to possibilities they may not have previously entertained, and in doing so, provide a different perspective on the future. Many of the possibilities will be of the "out on a limb" variety. All are founded on SOME element of fact. But none should be considered any more than 20% percentage plays.
For more information about the terms used in this article, see our Glossary Primer.
Free Weekly eNewsletter
The industry's #1 analytical weekly e-mail newsletter is ABSOLUTELY FREE!
More Information
Shopping Cart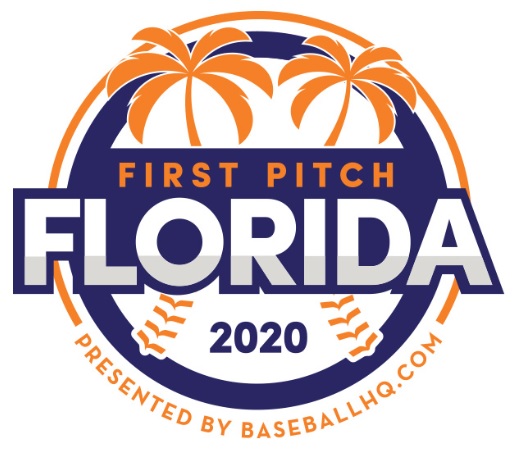 Inaugural Event!
February 28-March 1, 2020
St. Petersburg, FL
Early-bird registration now open!