SPECULATOR: September playing time at risk
By Ray Murphy

@RayHQ
August 30th, 2015 11:05pm
As MLB contenders make their playoff pushes in September, also-rans turn their eyes to 2016. As rosters expand, the temptation to evaluate prospects on the big-league stage can lead to former full-time veterans spending some time on the bench in the season's final weeks. Those moves can be painful for fantasy pennant hopefuls, so here is a list of some at-risk veterans who might need to have their contributions mitigated in the coming weeks.

American League
In Boston, highly-paid veterans Hanley Ramirez and David Ortiz may find themselves with front-row seats to Boston's youth movement. It was announced this week that Ramirez will move to first base for 2016, but it's unrealistic to think he'll be able to make that transition in-season. Meanwhile, the dynamic young trio of Jackie Bradley Jr, Mookie Betts and Rusney Castillo are all pushing for full-time work in the OF. Similarly, unheralded Travis Shaw has at least earned a longer evaluation at 1B. The net of all of this is that Ramirez and Ortiz may well end up sharing the DH spot as we get deeper into September. In fact, it wouldn't be at all surprising if one of them develops a conveniently-timed hangnail around mid-month that relieves this logjam and allows for full-fledged 2016 auditioning of these youngsters.
Rajai Davis (OF, DET) seemingly squandered a golden opportunity in August: after the trade of Yoenis Cespedes to the Mets, Davis had an opening to claim some additional playing time. Instead, he has hit under .200 for a second straight month, and Tyler Collins (among others) has stepped in front of Davis on the OF depth chart. With Steven Moya likely arriving for September, joining Collins and Anthony Gose as more plausible components of a 2016 OF configuration in Detroit, Davis may be the odd man out. If you were hoping for a late SB surge from Davis, look elsewhere.
Chase Headley's (3B, NYY) season has been an odd one: he hit .246 with some power in the first half, then has followed with a "surge" to a .320 BA in the second half, but without any power (2 HR in July/August). That BA, though, has been propped up by a silly 39% hit rate. With the Yankees seemingly showing their age in the August heat, it's possible that new callup Gregory Bird will need to stick in the lineup even as Mark Teixeira gets healthy. If the Yankees want to deploy Bird and Teixeira together, one path to doing that would be to swing Alex Rodriguez out to 3B and sit Headley. Another option would be to sit the quickly-cooling Rodriguez to free up the DH spot for Bird.
The Twins remain in the wild-card hunt for the moment, but should they continue to fade, the end of September might be a time to put all of their promising kids on the field together. Once newly-emerging Aaron Hicks returns from his hamstring strain, he could slot into the outfield along with Byron Buxton. That could in turn squeeze their other OF options into the DH spot, and send Miguel Sano out to 3B. In that scenario, the PT loser could be Trevor Plouffe. Longer-term, it's clear that 3B in Minnesota will belong to Sano for years to come, so it only makes sense to get Sano settled in their sooner than later.
National League
The Diamondbacks have suddenly found themselves with a logjam in their outfield, one that might trigger some roster shuffling in the offseason. To inform those decisions, they will likely need to take an everyday look at Yasmany Tomas over the balance of the year. That could eat into the playing time of job-sharer Ender Inciarte, as well as the more productive duo of David Peralta and AJ Pollock.
Correlation is not causation, but the Mets' offense has caught fire late in August just as 1B Lucas Duda went on the disabled list. Duda has been fairly productive this year and doesn't deserve to lose his job due to a muscle pull, but the Mets now sport a versatile lineup and bench that could easily cover for Duda for the balance of the season. If Duda doesn't hit right away upon his return, he may find himself job-sharing for much of September, even if he is healthy.
Derek Norris (C, SD) may find himself squeezed out of September ABs by two concurrent evaluative processes: ahead of what could be another tumultuous offseason, the Padres may well decide that September is a good time to take a long look at Austin Hedges at catcher, primarily to see if he can be even minimally acceptable as a hitter. Similarly, over at first base (where Norris has spent some time this year), Yonder Alonso has cooled after a serviceable first half, but September may be his last stand at the position, at least in San Diego. Between Alonso and Hedges, Norris could spend more time on the bench in September than he has to date this year.
The Nationals in general, and SS Ian Desmond in particular, are showing some signs of shaking off their summer-long hitting malaise. But is it too little, too late? When Trea Turner was called up last week, it seemed natural that the speedy SS prospect would be asked to try and provide a spark for this struggling offense. Desmond has responded with a bit of a surge lately to hold off Turner... for now. But Turner will be around for all of September, and if he does show that spark when called upon, Desmond could end up a victim of the Nats' need for momentum wherever they can find it.
The Speculator is not designed to make definitive assertions about the future; rather, it is designed solely to open readers' eyes to possibilities they may not have previously entertained, and in doing so, provide a different perspective on the future. Many of the possibilities will be of the "out on a limb" variety. All are founded on SOME element of fact. But none should be considered any more than 20% percentage plays.
For more information about the terms used in this article, see our Glossary Primer.
Shopping Cart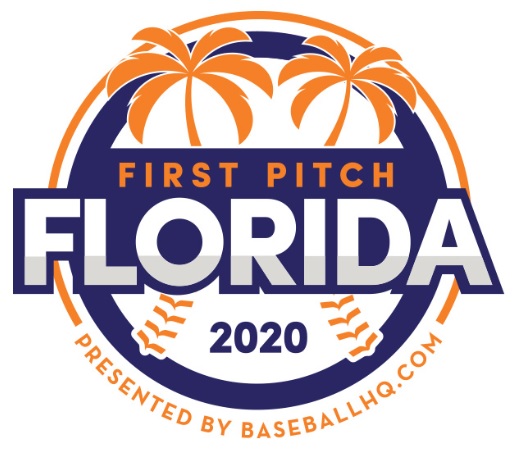 Inaugural Event!
February 28-March 1, 2020
St. Petersburg, FL
A few seats still left!