SPECULATOR: September 2015 experiments to watch—AL
By Ray Murphy

@RayHQ
September 15th, 2015 11:05pm
For non-contenders, September baseball offers reduced pressure to win now, and increased flexibility by virtue of roster expansion. These two factors make the season's final weeks an ideal time to conduct some experiments, searching for internal solutions to problems that scuttled an organization's plans for 2015. Paying attention to these experiments can help expose edges that you can exploit in your own September pennant push, and may also help to give an early read on some hidden value propositions for 2016.
Here are five questions that teams are trying to answer this month:

Do the Red Sox need to seek external help at 1B/OF?
Kris Olson gave an excellent overview of the Boston situation in Playing Time Tomorrow earlier this week. The retooled Castillo-Betts-Bradley OF has been dynamic, and is staking a strong claim to being brought back intact for 2016. Similarly, Hanley Ramirez has shown willingness to transition to first base, and (very) early reports seem to indicate that experiment has a good chance at a better outcome than his OF conversion.
In the linked piece, Kris Olson takes the position that the Boston front office will likely buy into these positive late-season developments and take a status-quo approach to the offseason. That may well be the eventual outcome, but it is not assured. There are two main counterpoints: First, the regime change in the Boston front office will wipe away at least some of the historical biases of the old guard. Second, the roster has other needs, and this emerging depth in the outfield, combined with more OF talent on the farm, could mean that this new OF gets broken up via trade. For instance, Mookie Betts was a darling of the old front office; it was almost inconceivable that he would ever be traded under former GM Ben Cherington. But now, thanks the arrival of Dave Dombrowski and the emergence of Castillo/Bradley, new paths are open for the offseason. For instance, assuming the organizational reluctance to make long-term contract offers to pitchers survived the administration change, then moving Betts as the headliner in a package for a cost-controlled rotation head might make sense. In such a scenario, signing someone like Jason Heyward or Justin Upton as the new RF might be a more reasonable course of action. In short, if the market suggests that signing an OF rather than an SP is a better use of free agency dollars, Betts might be the conversion point to turn that OF investment into SP reinforcement.
What does this all mean for September? Keep an eye on Bradley and Castillo. The former needs to sustain his ~100 AB breakout, and the latter needs to continue his own growth pattern while also showing that his early-season injury woes are behind him, as is the rust associated with his winding journey from Cuba to Boston.
Will Manny Machado move back to SS?
Amid the Orioles' late-season fade, Buck Showalter has pulled every lever at his disposal in trying to reverse the slide. The most fascinating one may have been sliding Manny Machado from 3B back to SS a few times in recent weeks. For those who have forgotten, Machado was drafted and developed as a shortstop, and moved to 3B due to the presence of J.J. Hardy in Baltimore.
Ah, J.J. Hardy. He remains the primary obstacle to Machado at SS, though not nearly as imposing as he was when Machado first came up. He has two more years (and a potential third-year vesting option) on his contract, but his production has cratered to the point where it becomes an open question as to whether he merits a lineup spot at all, regardless of his contract. To move him this winter, the Orioles would likely have to subsidize some of that contract. But in the middle of what may become an overall infield makeover, this might be the right time to bite that bullet. Jonathan Schoop's strong 2nd half certainly gives him a leg up on the 2B job entering next season. Chris Davis and Matt Wieters are both entering free agency, which creates both uncertainty and flexibility for Dan Duquette entering the offseason. Seeking out a potential landing spot for Hardy, and deferring the decision on Machado for a few months, creates an optimal situation entering what may be a very busy winter in Baltimore.
For this month, watch how often Hardy plays, as the Orioles try to re-establish a bit of health and (maybe) life in his bat entering the offseason. But the more you see Machado over at SS in otherwise-meaningless games, the more that may become an indicator of the organization's preferred spot for him in 2016.
Who is the "shortstop of the future" in Seattle?
For a couple of years now, the Mariners have appeared rather indecisive about committing to a shortstop. Brad Miller has gotten a fairly good look over the past few years, totally over 1000 AB from 2013-15. Chris Taylor has snatched the job away at various points, but a pre-season broken wrist deprived him of what might have been his best chance at an extended audition. Now, the team has turned to 21-year old Ketel Marte, who for the past month-plus has been playing SS everyday and regularly batting leadoff. The commitment to Marte seems born of desperation more than faith, as Marte's prospect ratings are rather pedestrian, with questions about his ability to stick at SS both offensively and defensively.
All of which brings us back to Miller and Taylor: with Marte locking down SS (for the moment), Dustin Ackley in New York, and Austin Jackson in Chicago, Miller has been roaming CF. Taylor, meanwhile, got sent to Instructional League this month instead of Seattle.
There are multiple, conflicting ways to read those tea leaves. Clearly, the Mariners want Marte to take over at SS. But what if, either this month or early in 2016, he flounders? Is Miller's move to CF a permanent one, or is it just a way of keeping him in the lineup while they audition Marte? Meanwhile, why is Taylor in Instructional League? Is it a sign of the organization giving up on him, or is it simply an issue of feeling like he needed to work on his game, and there wasn't any room in Seattle to do that this month? If Miller's move is permanent and Marte flounders, Taylor could still be the next in line... and he hasn't had nearly the kind of audition that Miller has, or Marte is getting for that matter.
Bottom line: Keep an eye on both Marte and Miller this month. But don't forget about Taylor, either.
Is Erik Johnson a 2016 rotation candidate in Chicago?
After a very solid year at Triple-A (133 IP of 2.37 ERA, 9.2 Dom, 2.8 Ctl), Johnson is getting a September audition in the ChiSox rotation. He has had these auditions previously, and they haven't gone particularly well: In his last stint in Chicago, in April 2014, he posted a 6.46 ERA in 20 innings before losing his rotation spot.
With Jeff Samardzjia a free agent this offseason, it's likely there will be at least one rotation opening to be filled this winter. The White Sox are likely looking at Johnson's September performance to help them decide how hard they need to pursue outside reinforcements, or whether they can count on the now-25-year-old to step in and fill that rotation spot on the cheap, allowing them to deploy resources elsewhere.
How does the Twins OF shake out in 2016?
Similar to the situation in Boston, the Twins are finding themselves flush with young OF options for 2016: veteran Torii Hunter figures to not return to Minnesota next year, leaving the OF to be patrolled by a kiddie of uber-prospect Byron Buxton, late-emerging former prospect Aaron Hicks, and the talented Eddie Rosario. Even with that group intact, still-raw slugger Oswaldo Arcia still lurks in the organization, waiting for an opportunity.
Of the young trio, Hicks' spot in 2016 is probably the least secure. He turned heads with a red-hot July (1.001 OPS for the month) but has cooled back down since then. His September work may well be an outright audition, with either a 4th OF/backup role or a starting spot hanging in the balance.
The Speculator is not designed to make definitive assertions about the future; rather, it is designed solely to open readers' eyes to possibilities they may not have previously entertained, and in doing so, provide a different perspective on the future. Many of the possibilities will be of the "out on a limb" variety. All are founded on SOME element of fact. But none should be considered any more than 20% percentage plays.
For more information about the terms used in this article, see our Glossary Primer.
Shopping Cart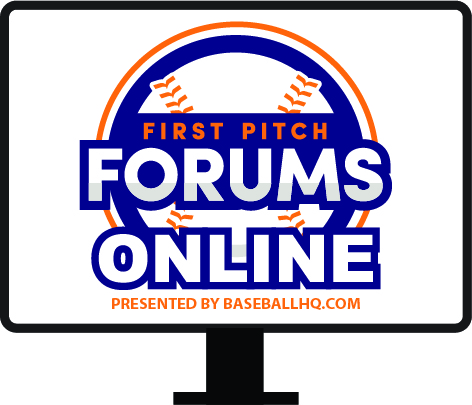 Our virtual First Pitch Forum returns!
Three online-only events: March 5, 11, 17
Join us live, or watch when you want
Just $19!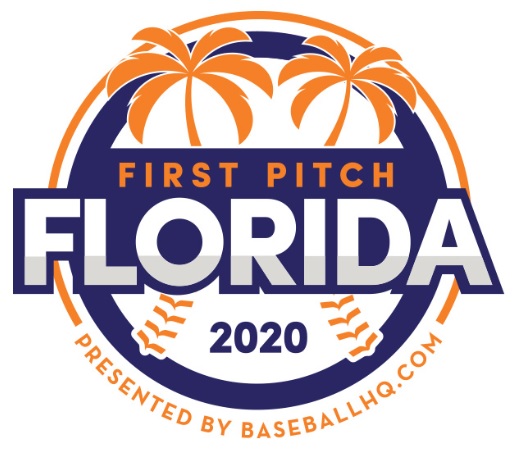 Inaugural Event!
February 28-March 1, 2020
St. Petersburg, FL
A few seats still left!