SPECULATOR: Searching for the next Jaime Garcia
By Ray Murphy

@RayHQ
March 23rd, 2016 11:04pm
Building on Brent's good work earlier this month with his "Searching for the next A.J. Pollock" article, we wanted to conduct a similar exercise for pitchers.
Selecting a subject candidate wasn't that simple, though. We have come so far in pitching analysis, that it isn't as easy as it used to be to slap together a set of skills filters and create a list of off-the-radar breakout candidates. In a sense, everyone's on the radar already. Such is the age we live in.
Of course, one of the last dark corners of the analytical universe is the question of health. Around here, we like to say things like "chronically injured players don't suddenly get healthy." That bit of pith tends to serve us well over the larger sample size, but it doesn't account for the likes of a Jaime Garcia (or a Brett Anderson) who break from their own track record and hang up a season that's both healthy enough and good enough to deliver some real fantasy value.
In the hopes of uncovering the next Garcia (who, as a reminder, went 10-6, 2.30 in 130 IP last year, after throwing 99 innings across 2013-14 combined), our filter here is simple: pitchers who have at least 180 DL days over the past five years, but have also flashed above-average skills somewhere in that timeframe.
It should go without saying that, as per the italicized disclaimer at the bottom of each Speculator piece, we're going pretty far out on the limb with some of these names. Do not attempt to stock your entire rotation with this group: you might hit with one or even two, but the other 10 may cause varying degrees of pain to your staff (even if they pitch).
Starters
American League
Derek Holland (LHP, TEX) was on a nice growth curve until injuries got in the way: His BPV grew incrementally from his 2009 debut (62) through his last full season in 2013 (90). Since then, the only thing growing has been his count of DL days: he's managed just 96 IP over the past two years, and last year featured his career-worst skill set. But he's still only 29 years old, and 2013 (3.42 ERA to go with that 90 BPV, over 213 IP) is still part of his profile. That kind of workload this year would be a huge surprise, but reclaiming those skills over a smaller body of work isn't that unrealistic.
Kris Medlen (RHP, KC) was erratic in his late-2015 return from his second Tommy John surgery, which should come as no surprise. What's more of a surprise is that people might be forgetting just how good Medlen was between those surgeries in 2012-13. His 2012 was just filthy (138 IP of 131 BPV with a 1.57 ERA) and followed it up with a still-impressive full season as a starter in 2013 (197 IP of 3.11 ERA, backed by a 94 BPV). As with Holland above, a run at 200 IP would seem unlikely, but he should at least have some stretches this summer, maybe long ones, in which he reprises those 2012-13 skills in the KC rotation.
Ivan Nova (RHP, NYY) is another member of this list who is now entering that key second season following TJS. And again, we look back at 2012-13 for a reminder of what a healthy Nova might be capable of. Back then, Nova hung up back-to-back seasons of 89-90 BPV as a starter for the Yankees. 2012 was an outward disaster (5.02 ERA/3.95 xERA), but he matched the skills to the results in 2013 (3.10 ERA, 3.45 ERA over 139 IP). The NYY rotation looks ripe with opportunity this year, and if Nova reprises anything resembling those 2012-13 skills, there should be ample opportunity for him this year.
National League
Homer Bailey (RHP, CIN) isn't as far along in his TJS rehab as some of the pitchers listed above. He had the procedure in May 2015, so the year-plus rehab timeline would put his return at sometime this summer. Normally, that would feature the usual erratic post-surgery struggle to regain command, etc. Bailey's well-established strong K/BB ratios (he averaged over 3.0 Cmd from 2011-14) may help him get back to effectiveness more quickly. One interesting data point in his recovery will be his velocity, which had actually spiked pre-surgery: His 2014 average FB velocity of 94.2 was his highest since 2009, and up nearly 2 mph from 2012. If a fully-intact UCL allows Bailey to re-marry his recent velocity and Cmd, he could get back to being a fantasy asset rather quickly.
Matt Cain (RHP, SF) averaged 200+ IP from 2006-13, then fell off the health cliff. Ge's managed only 151 IP total across 2014-15. Now 31 years old with a suddenly-checkered health history and a lot of miles on his arm, there's certainly cause for skepticism about a rebound. He has battled elbow and arm problems without the "benefit" of a clear diagnosis like a torn UCL. The plus side? It makes Cain a relatively easy study: his velocity was very consistent while he was good, sitting between 91-92 mph. It held that level even in 2014 before slipping 1 mph last year. That 1 mph isn't necessarily the single indicator separating "good Cain" from "bad Cain," but if you catch him on TV in an April outing, a quick velocity check will likely give you a first indication as to whether or not you should be at all interested. If you see 92, think about jumping in.
Casey Kelly (RHP, ATL) is just another of a sizable crop of TJS rehabbers in Atlanta; and like many of his new teammates, the Braves acquired him after his elbow gave out. His surgery cost him the 2013 season, and we'll admit that we are stretching our skills filters a bit. He did post a 95 BPV over 29 IP in SD in 2012, but "displaying previous strong skills" is a bit of an overstatement. Still, he does have prospect pedigree on his side; he's a former first round pick as both an SS and a pitcher, and is just 26 years old. This is one of those cases where a new organization and teaching/coaching may help Kelly put some things together.
Relievers
Nate Jones (RHP, CHW) missed all of 2014, then made it back late last year and flashed a 177 BPV in 19 innings. Sure, the sample size is tiny, but such is the nature of evaluating relievers. That level of performance at least confirms that Jones was fully recovered and had shaken the rust from his absence. With a normal offseason following that brief stretch of dominance, he makes for a premium setup option entering 2016, with one David Robertson DL stint standing between Jones and a role upgrade (and value spike).
Jordan Walden (RHP, STL) was his usual dominant self last April (114 BPV, 10.5 k/9) before losing the rest of the season to a shoulder injury. He is back and on a normal schedule this spring. Right now, we're projecting Kevin Siegrist and Seung-Hwan Oh as the relievers to get token saves behind incumbent closer Trevor Rosenthal. Once Jordan establishes his health (and effectiveness), though, it's rather likely that he would step back into the 8th inning/next-in-line closer role (or at least a share of it).
Oh, and for the true masochists: Jonny Venters (LHP, TAM) is supposedly healthy and throwing hard this spring... he hasn't pitched in the majors since 2012, and is now a three-time Tommy John surgery "survivor." But he had three straight triple-digit BPVs from 2010-12, with sub-2.00 ERAs in 2010-11. When he was healthy, he was nasty.

The Speculator is not designed to make definitive assertions about the future; rather, it is designed solely to open readers' eyes to possibilities they may not have previously entertained, and in doing so, provide a different perspective on the future. Many of the possibilities will be of the "out on a limb" variety. All are founded on SOME element of fact. But none should be considered any more than 20% percentage plays.
For more information about the terms used in this article, see our Glossary Primer.
Shopping Cart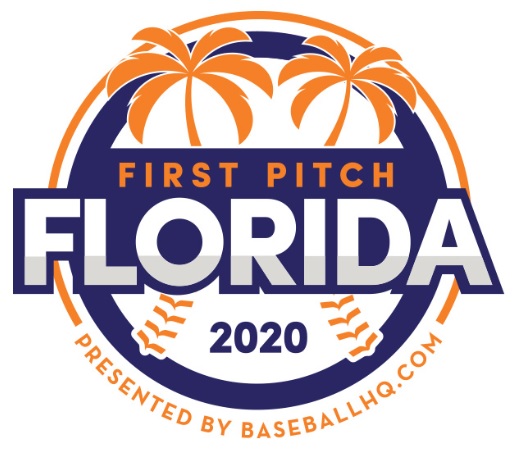 Inaugural Event!
February 28-March 1, 2020
St. Petersburg, FL
A few seats still left!