SPECULATOR: Searching for the next A.J. Pollock
By Brent Hershey

@BrentHQ
March 11th, 2016 12:05am
An annual preseason rite here in the Speculator space is identifying a breakout performance from the previous season, and constructing a profile that might help identify candidates who could take a similar step up in the current year. It's always a fun exercise—and productive, too.
But this one is a bit crazy, as on the hitters side, we have a game of "roll it over" going on. Last March, when I penned this column, the subject was Michael Brantley, who in 2014 had broken out with a $41 season. The capsule of the final player for a 2015 breakout read:
[He] is the least-experienced player on this list, and right now garners most of his value from his legs, with an elite 175 Spd and 14 SB in just 265 AB in 2014. But his power is present, too (7 HR) without a huge uppercut swing (34% FB%) nor a hr/f anomaly (9%). [His] intrigue comes partly from hitting the ball hard (107 HctX in 2014; 126 in 2013) and an improving contact rate that reached 83% last season. His speed could be conducive to hit rates in the range of his 34% in 2014, which could keep his BA lofty enough to play a part in a 2015 burst.
The player, of course, is none other than A.J. Pollock, just in case you don't read headlines or look at the pictures.
In retrospect, yes, you could call it a "2015 burst":

Year    AB   BA    xBA  bb%  ct%  h%  GB/LD/FB   PX  xPX  hr/f  Spd  SBO  HR/SB  BPV 
=====  ===  ====  ====  ===  ===  ==  ========  ===  ===  ====  ===  ===  =====  ===
2012*  509  .250  .253    5   86  29  50/20/30   57  110   10%  100  20%   4/14   30
2013   443  .269  .262    7   81  31  48/18/34   98  112    7%  134  14%   8/12   63
2014   265  .302  .291    7   83  34  52/14/34  134   97    9%  189  25%   7/14  106
2015   609  .315  .299    8   85  34  50/21/29  111   98   13%  128  26%  20/39   87

A $46 burst, in fact. So as we look for 2016's Pollock, we'll use filtering criteria of what Pollock's skill set looked like pre-2015, and use it along with our current 2016 projections:
age < 28
projected R$ <= 15
projected ct% >= 75%
projected PX > 95
projected Spd >= 120
There's a couple other characteristics about pre-2015 Pollock that we'll keep in mind: First, he had almost 800 career AB, so enough plate appearances that we thought we had some idea of what to expect. Second, he hit the ball hard; his HctX rates in the majors from 2012-2014 were 124 / 126 / 107. Indeed, his HctX in 2015 was back up to 127.
Here's a set of eight players, one of which could be the subject of this column next year:
American League
Aaron Hicks (OF, NYY), 26, is a frequent resident of breakout lists this month; his improved contact rate in 2015 is driving the optimism. Hicks' Spd scores in two of the past three seasons (141, 130) show that part of his game is in place, too. Plus, he's got plenty of experience and is safely in the post-hype portion of his career. Needs an opportunity, but the health record of the Yankees starting outfield plays in his favor.
Brad Miller (SS/OF, TAM) is also 26, has considerable major-league experience, and several positive indicators. First, his plate control (Eye) improved from 2014. Second, his HctX is in slow-growth mode, but growing nonetheless. Third, his history of Spd scores in 2013-14 (154, 124) belies a meager SB total during that period (9). If his improvement against LHP in the second half sticks, Miller could approach a 20/20 season.
Rougned Odor (2B, TEX) might look out of place here, but there's yet more upside. We've seen the power, as his increase in FB% and HctX sent his PX to 120 in 2015. And though he doesn't walk much, Odor makes consistent contact (81%). The allure here is latent speed: With Spd scores of 132 and 137 the past two seasons—along with mid-teens SBOs—he has both the wheels and the opportunity. Even a meager improvement on 2015's 51% SB success rate would pay huge fantasy dividends.
Eddie Rosario (OF, MIN) deserves a bit of caution, with fewer than 500 MLB at bats under his belt. He doesn't have the plate approach of the others, as he just barely scrapes by our ct% filter. But he checks the other boxes: 95 HctX along with 41% FB% and 120 PX shows the power; 176 (!) Spd and 19% SBO speak to his running game. xBA says it will likely come with a .250 BA, but the power/speed combo puts him in the mix.
Marcus Semien (SS, OAK) has improved his value, along with his AB, in his first three seasons. A bit like Rosario, Semien's plate skills are more borderline than exemplary. But in 2015, he made a big jump in HctX, posted a 117 xPX, and his Spd score again pushed 140. He's still just 25, and at a similar experience level as Pollock was in 2015. Signs are there for a statistical step up.
National League
Enrique Hernandez (2B/OF, LA) has the least bit of experience on this list, and at least for now, his .307 BA in 2015 with a 37% hit rate looks more than a little suspect. But he hits lines drives (22% in MLB career); makes hard contact (104 HctX), and hits for power (113 PX/105 xPX). And like others, there's plenty of speed (141 Spd) that has not manifested in opportunity (0 SB). Playing time will be the key—and can he get it in LA? But the overall skills are there.
Stephen Piscotty (OF, STL) is another player showing up on breakout lists, including a mention or two in our First Pitch Forums this spring. A recasting of his swing in 2015 produced some impressive results, via a .305 BA and 7 HR in just 233 AB in the big leagues. Add in a PX of 127, a Spd of 136 and an HctX of 125, and Piscotty is showing that the tools are there for a breakout season. The only question is whether that will come in 2016, or after he accumulates more MLB experience.
Eugenio Suarez (SS/3B, CIN) now has a full-time job with Todd Frazier's departure, and could find himself to be a bright spot for the Reds. Though he doesn't have a huge Spd number (117 in 2015), his BA and power are more likely to drive any breakout. A solid FB% (40% for his career) and a growing PX (up to 113 last season) buoyed by HctX and hr/f gives him next-step potential.
The Speculator is not designed to make definitive assertions about the future; rather, it is designed solely to open readers' eyes to possibilities they may not have previously entertained, and in doing so, provide a different perspective on the future. Many of the possibilities will be of the "out on a limb" variety. All are founded on SOME element of fact. But none should be considered any more than 20% percentage plays.
For more information about the terms used in this article, see our Glossary Primer.
Shopping Cart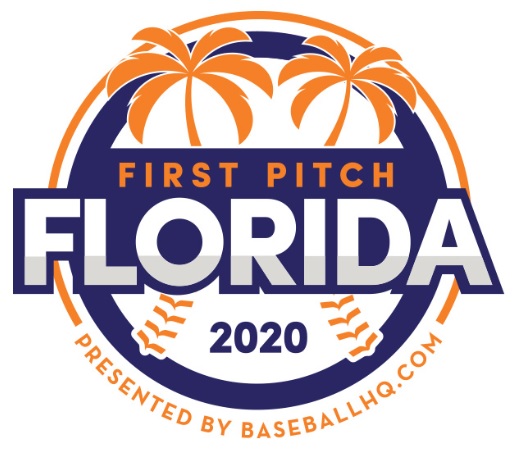 Inaugural Event!
February 28-March 1, 2020
St. Petersburg, FL
A few seats still left!