SPECULATOR: Searching for hidden injuries
By Ray Murphy

@RayHQ
June 11th, 2012 11:03pm
Of the various frustrations that come up in our fanalytic gameplay, one of the biggest is that we play our games with imperfect information. There is so much that we simply do not know about the players we roster. So, when a player underperforms, we are sometimes left with more questions than answers. Are they playing through an injury? A divorce? Do they have a sick child? There are myriad explanations for poor performances. Sometimes we eventually get those explanations, although they are frequently too late to help in our decision making. In other situations, we never actually find out about the root cause, we just see the player "snap out of it."
Here are 10 players who we suspect may currently be battling an unreported or under-reported injury:
American League:
Shin-Soo Choo (OF, CLE) looked like a nice rebound candidate this spring, but to date his former 20+ HR power has been missing from his otherwise-stable skill set. He did hit 3 HR in 46 AB late in 2011 after returning from a broken thumb, but it's possible that injury has lingered into 2012. As the Cleveland weather warms up, and Choo clears the one-year mark since that injury (later this month), we may yet see some degree of a power surge from Choo over the second half of the season.
Nelson Cruz (OF, TEX) isn't the kind of player who hides injuries: he spends enough time on the DL as it is. His performance has been a bit off this year, although that's mostly due to a slow April that was erased with a stronger May. We were reminded of his injury history when he complained of a sore Achilles' tendon last week. In the past, it seemed like any such strain would land Cruz on the DL for a couple of weeks. With free agency looming for him after 2013, he may be trying to demonstrate a little more durability to improve his marketability. The tradeoff, of course, is that playing through those strains may impact Cruz's productivity; and he has been highly productive on a per-AB basis over the past few years. Watch for a Cruz downturn over the next few weeks; he could even end up taking the DL stint if his desire to play through this issue doesn't match his ability to do so effectively.
Matt Wieters (C, BAL) stoked the imaginations of his owners with a hot April (6 HR, .929 OPS), before tailing off dramatically in May (2 HR, .587 OPS). He's swinging back up in June (.991 OPS in a tiny 36-AB sample). It's hard to say where the real Wieters falls at this point. But we know that catchers are always getting nicked up, it's possible Wieters' May was just marred by such an incident, and he's just now resuming the breakout that we thought we saw in April. We still wouldn't be surprised if he takes off from this point forward.
Clay Buchholz (RHP, BOS) was having an absolutely dreadful year, until suddenly turning on a dime with three straight strong outings over the last two weeks. In retrospect, there are logical reasons why perhaps we should have expected a poor start from Buchholz: his problematic back may not have responded well to cool early-season temperatures, or he may have been delayed in gaining arm strength after missing the 2nd half of 2011 due to that back problem. Either scenario dovetails nicely with Buchholz's recent resurgence, so if the opportunity is there in your league to buy in before this recovery becomes official, we would jump right now... with both feet.
Ervin Santana (RHP, LAA) has fought a number of issues so far this year, from poor support to control problems to vanish dominance. The net result is terrible, a 5.74 ERA that is at least somewhat validated by a huge dip in BPV (34, compared to 72 in 2011). Thinking back, we recall Santana making a decisions to rehab, rather than repair, an elbow ligament issue in 2009. He struggled that year before regaining effectiveness in 2010-11. The current results we're seeing from Santana are strikingly similar to that dismal 2009 season, which makes us wonder if the root cause is once again that balky elbow.
National League:
Brian McCann (C, ATL) is displaying an odd skill profile this year: his BA is off despite more contact than ever. An outlying 24% hit rate is an obvious culprit, but also in play is a decrease in FB%, with both LD% and GB% rising. It looks a little like McCann is a) taking more pitches, and b) perhaps shortening his swing a bit (although HR haven't suffered). This may be a conscious decision to change his plate approach, but it could also be a case of McCann protecting some sort of injury (see "catchers get dinged up a lot" above, re: Wieters). While this doesn't seem like a major cause for concern with McCann's productivity, as we saw with Mark Teixeira earlier this season, sometimes adjustments with the best intentions ("I'm going to hit the ball up the middle more") have unintended, negative consequences.
Troy Tulowitzki (SS, COL) isn't hiding an injury: he's on the DL with a groin strain. But he was underperforming his usual elite expectations prior to hitting the DL, raising the possibility that either he had been battling this groin strain for longer than we knew, or perhaps there was some other minor issue hampering him in April and May. It might even be the case that the Rockies opted for the DL stint to let Tulowitzki fully clear up two problems, rather than just the groin strain. If so, there's some reason for optimism that Tulowitzki will finally catch fire when he comes off the DL, and start returning that top-tier/first-round value that his owners were expecting this year.
Justin Upton (OF, ARI) has been a major disappointment this year, and some physical issue seems a likely root cause. Whether it's a lingering effect of the bruised hand that cost him a few days in April, or a recurrence of his previous shoulder injury, the skill profile of "everything looks normal except the power" is one that generally points to an injury issue. The good news, if there is an injury, is that the Diamondbacks seem disinclined to disable him. Either they are oblivious to the injury, or they think Upton can just play his way out of it. With a third of the season gone and Upton still struggling, though, our level of concern continues to rise: this may just be a lost season unfolding.
Mike Minor (LHP, ATL) has one of the stranger stat lines we have seen in some time: an otherwise-acceptable skill set is being destroyed by a 2.0 hr/9 rate. Minor has a mild FB% bias, but his 16% hr/f is nearly double the level we would expect in a neutral ballpark. This may just be bad luck (hr/f is theoretically out of a pitcher's control), but what if there is another explanation? As the sample size grows, results like this call other options into play: Minor could be tipping a pitch, or he could be losing bite on his breaking ball due to an elbow issue. Minor's days in the ATL rotation appear numbered as Kris Medlen nears promotion, but we wouldn't be surprised to see Minor own up to some sort of arm problem once he gets removed from the rotation. If that ends up being the case, as bad as it has been for the team, you can almost understand his not wanting to give up his first clear shot at a starting role in the majors.
J.J. Putz (RHP, ARI) has thus far held on to the Diamondbacks' closer role despite general ineffectiveness. Given his checkered injury history and track record of strong skills when healthy, it doesn't take much of a leap to conclude that Putz's ineffectiveness is health-related. And there may be some evidence of that in his usage pattern this year. The Diamondbacks have not been good this year, so save opportunities have not been plentiful. But there is a definite pattern emerging with Putz: after he gets scored upon, he gets some time off:

date   runs allowed   ensuing days off
====   ============   ================
4/14        2                4
4/22        1                8
5/2         2                1
5/9         4                5
5/22        2                3

After clean outings, Putz has had only one period where he has gone more than three days without being used again. The combination of diminished skills and this usage pattern seem to point to a pitcher and manager who are working in concert to try and nurse Putz through some sort of injury without totally shutting him down. Proceed cautiously with Putz for the balance of the season, this little game could blow up at any time.

The Speculator is not designed to makes definitive assertions about the future; rather, it is designed solely to open readers' eyes to possibilities they may not have previously entertained, and in doing so, provide a different perspective on the future. Many of the possibilities will be of the "out on a limb" variety. All are founded on SOME element of fact. But none should be considered any more than 20% percentage plays.
For more information about the terms used in this article, see our Glossary Primer.
Free Weekly eNewsletter
The industry's #1 analytical weekly e-mail newsletter is ABSOLUTELY FREE!
More Information
Shopping Cart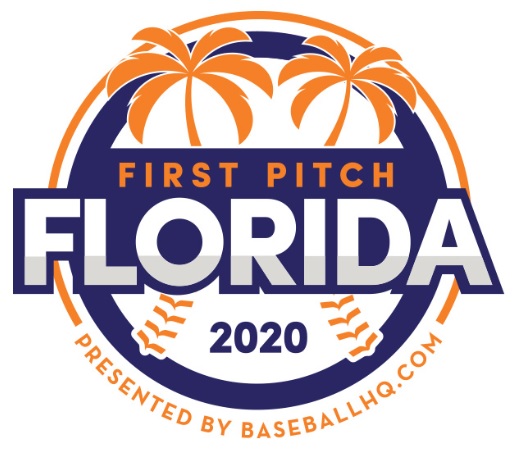 Inaugural Event!
February 28-March 1, 2020
St. Petersburg, FL
Early-bird registration now open!