SPECULATOR: Searching for 2016's surprise teams
By Ray Murphy

@RayHQ
April 17th, 2016 11:08pm
Each spring in this space, we take a break from player-specific analysis and cast our speculative eye at team-level performance, looking for teams that might be in line to defy expectations (good or bad) in the coming season.
This year, we pushed the exercise out into the first weekend of the season, for three reasons:
This lets us work with the final pre-season projections.
Since we are light on player analysis in this piece, it made sense to hold it until after draft season.
There's precious little to write about during the opening weeks of the season, anyway.
As always, we turn to our favorite draft software, Rotolab, to do the heavy lifting of turning BaseballHQ.com projections into standings predictions. The results here are of course imprecise, as you may notice that the league-wide run differentials don't quite tie out. This is because our projections allocate playing time as if everyone is going to be healthy all year, which of course won't be the case. There is a large amount of replacement level (or worse) IP and AB not present in these projections.
Disclaimers now issued, let's look at the American League first:


AL East      RS/ RA  Diff    AL Central     RS/ RA  Diff   AL West     RS/ RA  Diff
=======     =======  ====    ==========    =======  ====   =======    =======  ====
Toronto     767/674   93     Cleveland     674/630   44    Houston    675/609   66
Boston      704/653   51     Chicago       677/669    8    Texas      698/668   30
New York    691/646   45     Minnesota     681/726  -45    Seattle    641/628   13
Tampa Bay   651/652   -1     Kansas City   633/680  -48    Oakland    662/654    9
Baltimore   679/709  -30     Detroit       676/732  -56    Anaheim    621/680  -59


East: Not much difference from the conventional wisdom here, including some obvious skepticism of Baltimore's hot start. The gap between the bottom two teams and the top three is somewhat incongruous with the bunched nature of this division in recent years, but it does cast some doubt on either team's ability to crack our top three, which seems to match the public consensus.
Central: The White Sox slotting 2nd here certainly would seem to count as a potential surprise. Looking at some of the things that might need to go right for them to deliver on this, we can see paths to gains on both the offense and pitching sides. In terms of run scoring, it would be a big help if they got some better-than-anticipated production from the middle infield: whether Brett Lawrie can deliver on his breakout potential, or Jimmy Rollins has a few hot streaks left in him, or Tyler Saladino can provide a sneaky boost. Pitching-wise, the breakout candidate is certainly Carlos Rodon, though Mat Latos' (pictured) surprising effectiveness in his first couple of starts certainly would provide a similar boost if it continued.
West: The eye-catcher here is the Angels, who are getting lapped by the field in the West. According to these numbers, the Angels' offense projects as the AL's worst. The bad news is that projection comes while fully healthy. Certainly, injuries will shift all of these projections, but when you start with the league's worst projected run total, and have a notable lack of depth in the organization behind that already-poor lineup, the floor suddenly starts to look pretty low indeed. If anything happens to Mike Trout, this team could reach depths comparable to the teams at the bottom of the NL.


NL East      RS/ RA   Diff    NL Central     RS/ RA  Diff   NL West     RS/ RA   Diff
=======     =======   ====    ==========    =======  ====   =======    =======   ====
New York    702/607    95     Chicago       746/587  159    LA         665/573    92
Washington  699/620    79     Pittsburgh    676/645   30    SF         696/614    82
Miami       625/694   -69     St. Louis     631/608   23    SD         634/652   -18
Atlanta     605/697   -92     Milwaukee     676/714  -38    Arizona    632/671   -40
Phila.      599/715  -116     Cincinnati    650/718  -68    Colorado   704/783   -79


East: The ordering of the teams here seems reasonable, though the placement of Miami as tiered closer to the bottom two rather than the top two may be a surprise. And as we have seen in recent years, if either Jose Fernandez or Giancarlo Stanton miss time, things can get a lot worse in South Florida. In turn, that opens the door for either Atlanta or Philadelphia to "leap" up a bit toward third place, and maybe even claim the title of the "good bad team" in the NL.
Even though this ranking favors Atlanta, Philly seems like the favorite for that opportunity. They're further along in their rebuild, with a stable of young SPs already on hand. In the season's first week-plus, we are seeing early breakout signs from Jerad Eickhoff and Vincent Velasquez. In terms of lineup reinforcements, J.P. Crawford is more likely to play a significant role this year than Dansby Swanson in Atlanta. If the pitching holds, Crawford transitions smoothly, and Maikel Franco emerges as a mid-lineup force, then the Phillies could be a legitimately competent team by the second half.
Central: Another situation where the ordering of teams matches public consensus, but the gaps in between the rankings tell the story. In particular, Chicago is just so far ahead of the competition, not just in the division but across the entirety of MLB, that they need to be treated as on their own tier, even when compared to other contender. (Of course, these preseason projections don't reflect the loss of Schwarber. Their depth should minimize the impact of that loss, but the next significant blow could really bring them back to the field.) But the Cubs starting pitchers may all merit a bump in the area of projected wins, as they all seem primed for optimal support (both from their offense and bullpen).
West: By these projections, the Dodgers/Giants race shapes up to be every bit as tight as publicly anticipated. The surprise here is the inability of the Diamondbacks to make that a three-team race. Since A.J. Pollock's injury occurred before Opening Day, it was reflected in these projections; so that's certainly a factor in their low finish here. But we have a fairly decent projection for Socrates Brito, if he proves not to be ready, then the offense could suffer even more. And of course, there are questions about the pitching in Arizona as well. We project a good bit of pull-back from Zack Greinke in his first season in the desert. A lot depends on the rotation after Greinke, though. Even after acquiring Shelby Miller and getting (hopefully) a full season from Patrick Corbin, much would seem to depend on finding a breakout from either Robbie Ray or Rubby de la Rosa. We are also skeptical of Brad Ziegler, as well as new setup man Tyler Clippard. By summer, it might fall to Daniel Hudson to stabilize the back end of this pen.
The Speculator is not designed to make definitive assertions about the future; rather, it is designed solely to open readers' eyes to possibilities they may not have previously entertained, and in doing so, provide a different perspective on the future. Many of the possibilities will be of the "out on a limb" variety. All are founded on SOME element of fact. But none should be considered any more than 20% percentage plays.
For more information about the terms used in this article, see our Glossary Primer.
Shopping Cart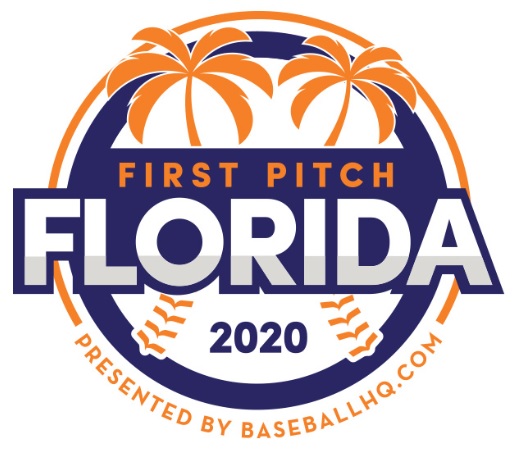 Inaugural Event!
February 28-March 1, 2020
St. Petersburg, FL
A few seats still left!