SPECULATOR: Pitching takeaways from 31-day surgers
By Jock Thompson

@JOCKatHQ
July 18th, 2015 11:05pm
A month ago we used the Last 31 Days section of our Stats and Projection files as a jumping-off point for some speculation about hot hitters. This time we'll look at some surging pitchers, using numbers from June 16 through July 17. Obviously these are very small samples with an All-Star break included, and all stats refer to the past 31 days unless otherwise noted. But checking the period leaders in ERA, xERA, K/9, SwK, Cmd and GB%, and expanding our analysis outward, we find some interesting names and situations.
Following an impressive June turnaround, Taijuan Walker (RHP, SEA) has struggled again over his past two starts. Walker certainly didn't catch our eye here as a result of his 4.45 ERA, and right now some of his owners may be tiring of what has been a roller coaster career to date. But what grabs our attention is Walker's ridiculous 34.0 Cmd and 15% SwK%, both of which sit at or near the top of all SP efforts. Close observers are aware that Walker has recently been victimized by some serious gopheritis (15% hr/f, 1.8 hr/9), shoddy defense (some his own), poor run support, and a porous bullpen—check the 33% S%. The metrics suggest that he's paying for being constantly around the plate and an inability to keep his GB% above 40%. And that volatility could last all season. But the 22-year-old Walker has maintained good velocity throughout the year and has all kinds of time/upside. At the very least, he remains a keeper league gem despite our inability to project his 2015 2H.
It's difficult to pass Jose Fernandez (RHP, MIA) off as a speculation under any terms—until the discussion turns to durability. Now 14 months past Tommy John surgery and after three starts, Fernandez is pitching like nothing ever happened. Both the 17% SwK% and 21.0 Cmd (19 IP) caught our eye, but his velocity has also come all the way back, his 0.5 Ctl is otherworldly, and the 56% GB% has never been better. The first instinct for most Fernandez owners is to recall his brilliant rookie season and hold on tight. Just realize that Tommy John surgery for a 22-year-old is no slam dunk to remain intact over the long haul. Fernandez owners who are approached with trades for near-equal value should at least be willing to talk.
Unheralded rookie Chris Heston's (RHP, SF) 57% GB% was near the top of our SP leaderboard, and both his 2.4 Ctl and 2.48 ERA further intrigued us. But a 4.7 Dom, 9% Swk%, 54% FpK%, and a 26% H% say Heston has lived a charmed life over the past month, with many of his metrics raising red flags. Zooming out, Heston's YTD 7.8 Dom is better than this recent 31-day stretch, but his consistent SwK% and sub-90 mph velocity suggests that the seasonal number is the mirage. Heston's best work has come at home in AT&T Park—MLB's stingiest HR park—where he has a 2.57 ERA and just 1 HR allowed in 63 IP, vs. a 4.44 ERA and 5 HR allowed in 49 IP on the road. In short, Heston has had a fine season-to-date (9 wins, 3.39 ERA) and is on a roll right now, but regression of some sort is just around the corner.
Kyle Gibson (RHP, MIN) is another SP on our leader board with a 57% GB%, which is pretty much in line with his history. What gets our attention here is a 1.65 ERA and an 8.0 Dom (over 33 IP) backed by a huge 15% SwK, which in combination is easily Gibson's best-ever MLB effort over a very short career. An 89% S% suggests that Gibson isn't nearly this good. But expanding our view shows that along with this Dom spike, Gibson's velocity has surpassed 92 mph for the first time ever and his xERA is plunging—all three of which have been in evidence over his last eight games. Factor in a home venue that suppresses HRs and a team on the rise, and Kyle Gibson looks like a breakout in progress.
Jose Quintana's (LHP, CHW) horrid April and some sub-par YTD stats (just 4 wins and a 3.82 ERA through 120 IP) may have soured some owners, but his recent efforts suggest otherwise. Quintana's 16.5 Cmd encouraged us to dig deeper, which shows that little to nothing has changed this year—other than a poor CHW defense and offense. Quintana remains a strike-thrower with a decent mid-40+% GB% who doesn't get hurt too badly via the long-ball. In fact, his Ctl continues to get better (2.0 YTD) thanks to a FpK% that has been up all season—with a 74% FpK over the past 31 days just his best stretch. Not surprisingly, Quintana has a 2.88/2.18 ERA/xERA over our small sample; unsurprisingly he's won just one game. If you're looking for inexpensive mid-level rotation help that won't hurt your ERA or WHIP and could provide more with just a little luck (or a trade), Quintana should be on your short list.
Deep-league owners seeking speculative closers-in-waiting who offer big-time interim value need to check out the recent performance of Carter Capps (RHP, MIA). Frankly, they should be examining his entire season, because not only does Capps top all pitchers for our evaluation period with a 26% SwK% (just 10 1/3 IP), his YTD SwK% is identical to that mark. And his Dom has followed suit: 17.4 over the past 31 days, 17.1 YTD. His Ctl has ticked upward recently but remains sub-3.0 YTD and supported by a 64% FpK%—another reason why Capps has been virtually untouchable, as a 1.42/1.61 ERA/xERA combo suggests. His velocity is at a ridiculous career peak of 98 mph, and Capps seems to have conquered the issues vs. LHBs that have plagued him throughout his MLB career. Year-to-date, this is only a 25 IP sample size, but given his 48/6 K/BB thus far, you'll likely lose out if you wait for more confirmation on Capps' newfound skills.
Justin Wilson (LHP, NYY) hasn't exactly been the AL's version of Carter Capps over the past month, and both his handedness and misfortune of pitching in a deep NYY pen suggest he won't be getting closing chances any time soon. But Wilson's 15% SwK%, 0.90 ERA, and 12.6 Dom all jumped out at us, particularly given a NYY YTD leverage index exceeded only by Dellin Betances. Zooming out, unfortunately we see the volatility that keeps Wilson in the pen and likely in a setup role. While his 4.7 Cmd over our small sample is outstanding, Wilson's Ctl has been up and down throughout his career and a sub-60% FpK% isn't optimistic. And though a 50%+ GB% has been a consistent/repeatable skill, Wilson has only one other double-digit Dom rate in any calendar month over his MLB career. He needs to show more Ks and fewer walks over a longer period of time before deep-leaguers can get too excited.
For more information about the terms used in this article, see our Glossary Primer.
Shopping Cart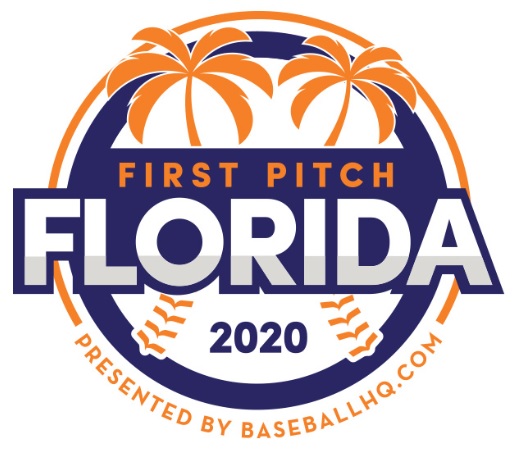 Inaugural Event!
February 28-March 1, 2020
St. Petersburg, FL
A few seats still left!