SPECULATOR: Longshot leaders '16
By Ray Murphy

@RayHQ
April 9th, 2016 11:05pm
Each year in this space, we close out the pre-season calendar with a look at some possible long-shot league leaders and award winners. We are a week later than usual this year, partially because we intentionally don't want these out-on-a-limb predictions to influence your Draft Day plans. We don't think it is at all interesting to predict a Mike Trout MVP or a Clayton Kershaw Cy Young Award. Around here, we dig deeper....
Batting champions
National League
David Peralta (OF, ARI) hit .312 last year, so maybe this isn't such an outrageous pick. But he did that with a .286 xBA, so our usual approach here at BaseballHQ.com would be to call for regression. (Indeed, we're projecting a .299 BA, essentially splitting that BA/xBA gap from 2015). But there are reasons to think that xBA won't rule the day: He hits in a great home park, bats regularly behind Paul Goldschmidt in what was projected to be a top-heavy lineup (though AJ Pollock's loss hurts here). Much of his 2015 gains were rooted in hard-hit ball growth (35% HH% vs. 30% in 2014). That wasn't fully reflected in his HctX, which only grew from 108 to 119 because he gave back some ct% (77% in 2015, 82% in 2014). If you sew all of that together, into an 80%+ ct%, 35% HH%, and a ~130 HctX with his usual solid line-drive rate.... that's the profile of a .320 hitter.
American League
Adrian Beltre (3B, TEX) is now age 37, and his .287 BA last year was his lowest of this decade. Hitting in Texas has suited him, as he has a cumulative .309 BA for his 5-year run in Arlington. Last year's slip may have looked like the beginning of the end of that level of performance for Beltre, but the skills are still intact. There aren't many other places where you can find near-90% contact rate, a 22-23% line drive rate, and still-plus power. That power is no longer elite, but there's enough plate skill left here to bleed out another .320 BA... a level he's already reached four times in his career.
Stolen base leaders
National League
Jonathan Villar (SS, MIL) was one of our speculative pets this spring, so we don't need to pump his tires too much more here. If he's going to deliver on our upside marks, speed is his ticket: He has 42 SB in 600+ career AB. In the National League SB race, anyone not named Gordon or Hamilton is officially a dark horse candidate, so we'll double down on our Villar support here.
American League
​Leonys Martin (OF, SEA) is one of a number of players making a fresh start in Seattle this spring. After a monumental disappointment last year in Texas, Martin's skills seem better aligned to the priorities of the new Jerry DiPoto regime in Seattle. His glove should keep him in the lineup regularly (at least vs. all RHP), and if he recovers the usable OBP skill that evaporated last year, that will ensure both continued playing time as well as trips to first base (and accompanying opportunities to run). Indeed, SBO% was a constant amid last year's collapse, so getting on base really is the key to revisiting his career high of 36 SB (from 2013).
Home run leaders
National League
Trevor Story (SS, COL) has set the NL ablaze this week... (just kidding!)
Maikel Franco (3B, PHI) is not yet a finished product. He has the elements of an intriguing skill set in place, but we don't yet quite know what it adds up to at his peak. What if he blows out his ceiling earlier than we expected? He already makes fairly strong contact for a power hitter, and started lifting the ball more as last season went on. That skill combination alone, deployed in hitter-friendly Citizens Bank Park, could be enough to blow right by our projected HR total (22). Add in a Phils lineup that might be sneaky-potent, giving Franco more ABs as the lineup turns over and more RBI opportunities, and Franco might be an early nominee for an article this October listing "guys we were too low on this past spring."
American League
Corey Dickerson (OF, TAM) is a player we covered pretty extensively this spring, pulling apart his move from COL to TAM. The park factors aren't bad news for his power; they indicate the move should have a very minimal overall impact on him. On the pessimistic side, his career numbers outside of Coors Field are dreadful. How do you project these conflicting indicators? Any projection system (ours included) will hedge those factors. But what if that's not appropriate? What if Dickerson's sea-level performance has been plagued by the documented troubles in moving back and forth from Coors to sea-level venues, adjusting to varying break planes on offspeed pitches, and so on? If you remove that yo-yo effect, maybe Dickerson can bring his established skills to Tampa, and sock 40 HR around the AL East this year.
Most Valuable Player awards
National League
Brandon Belt (1B, SF) checks a bunch of boxes in any breakout profile: He's at the right age (28), has shown flashes of performing at a higher level but has been unable to sustain over a full season to date. Some of that has been injury-driven, so maybe a random stretch of good health is all he needs. He's one of those guys who it seems like has been around forever, yet we're not actually sure whether there's a higher ceiling than we have seen so far. It says here there's another level here, something like a .305-33-105-12 season that brings him out of Buster Posey's shadow and establishes him as the co-driver of another round of San Francisco's even-year success.
American League
​Rougned Odor (2B, TEX) is another member of this group, like Franco above, who isn't a fully-formed contributor yet. In fact, at age 22, he's still several years away from what we would normally project as his peak. But there isn't any guarantee that he will take that long to reach his peak. There's a scenario in play here where he gets off to a good start, moves up near the top of the Texas lineup, cleans up his SB efficiency, and hangs up a .280 BA with 20/20 or even 25/25 for HR/SB counts. Sure, even Odor's biggest fans would say that even if he has that in his future, it's probably a few years out. But any measurement of an average growth curve has outliers on either side, and Odor's tools at least hint at the possibility that he can come on quickly.
Cy Young awards
National League
Carlos Martinez (RHP, STL) appears to have all of the raw materials in place for a Cy Young-type season in the near-future: top-shelf skills (113 BPV last year), working for a team that manages its pitchers well. The biggest concerns in his resume are related to durability and workload, but even those are related more to role-shifting and some seemingly minor injuries in his growth years, rather than a track record of breaking down. There's always an element of "projecting a player to a level they have never achieved" that makes these exercises feel like a reach. But there's a sort of converse argument that holds here too: If someone came from six months in the future and told us that Martinez won a Cy Young this year, would your reaction be amazement, or more of a "yeah, that makes sense"? Elite skills, team support, maturity—the ingredients are all in place. Now he just has to make them into a soup.
American League
Michael Pineda (RHP, NYY) feeds right into the theme of this exercise, which has turned out to be "growth paths are erratic." Four years ago, he was perhaps finished as a major leaguer after a significant labrum tear. Working his way back from that, last year was perhaps the first since injury where he was treated as "regular" pitcher, rather than a "rehabbing" pitcher. All of that focus on his labrum and his health over recent years may have stunted his development as a pitcher: studying batters, setting them up, focusing on what they are doing at the plate rather than how his arms feels after every pitch. Now that he is fully clear of the injury, and his stuff is as good as ever (his velocity in 2nd half last year was nearing pre-injury levels for the first time), maybe now he can focus on using his prodigious stuff more effectively and getting results more commensurate with that stuff. If that happens... watch out.
Next week: Searching for 2016's surprise teams
The Speculator is not designed to makes definitive assertions about the future. It is designed to open readers' eyes to possibilities they may not have previously entertained, and in doing so, provide a different perspective on the future. Many of the possibilities will be of the "out on a limb" variety. All are founded on SOME element of fact. But none should be considered any more than 20% a percentage play.
For more information about the terms used in this article, see our Glossary Primer.
Shopping Cart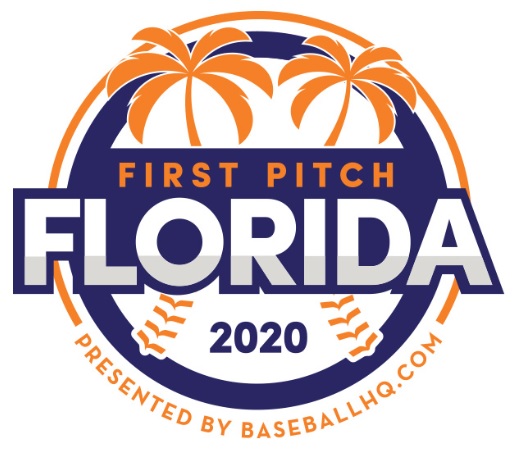 Inaugural Event!
February 28-March 1, 2020
St. Petersburg, FL
A few seats still left!