SPECULATOR: Fighting recency bias—2019 hitters
By Ryan Bloomfield

@RyanBHQ
February 27th, 2019 1:05am
Regression is our game's most powerful force.
Once you display a skill, you own it.
We can't repeat these BaseballHQ-isms enough (though we try). Putting stock in a player's most recent performance to guide your decisions—often referred to as recency bias—is a natural tendency. Resist the urge. Fending off recency bias can give you a leg up on draft day.
Our marketplace tends to be littered with recency bias. Last year's breakouts are often fully priced, last year's duds are often discounted, and previous track records are often forgotten.
Since 2015, 206 hitters have seen their Average Draft Position (ADP) drop by 50+ picks in back-to-back seasons (to reduce injury bias, we're only including hitters with 300+ AB in both seasons).
122 of those hitters (59%) saw an increase in 5x5 earnings per plate appearance in the subsequent season.
On the flip side, 172 hitters have seen their ADP rise by 50+ picks in back-to-back seasons.
105 of them (61%) saw a decrease in 5x5 earnings per plate appearance in the subsequent season.
While 60/40 odds are far from a sure thing, they give us a nice head start, particularly when the skills refute these outlier performances. By comparing current vs. previous year ADP, we can build a first-cut list of players to target or avoid. Ron Shandler's old Xtreme Regression Drafting concept provided the initial framework, and this week, we'll bring it back with 2019's ADP fallers and risers. A few filters:
200+ AB in both 2017 and 2018 (to exclude rookies and injury-related movement).
Hitters whose ADP has doubled (fallers) or has been cut in half (risers) from 2018 to 2019.
Hitters with a Top 300 ADP as of February 25, 2019.
Players with commentaries are in bold; feel free to ask about the others in the comments.
Top 15 ADP Fallers

Name                2018  2019  Fall
==================  ====  ====  ====
Santana, Domingo     101   298   197
Lamb, Jacob          138   283   145
Happ, Ian            119   261   142
Schoop, Jonathan      64   184   120
Taylor, Chris         94   213   119
Andrus, Elvis         60   175   115
Sano, Miguel         112   225   113
Dozier, Brian         37   141   104
Hamilton, Billy       71   169    98
Hosmer, Eric          83   171    88
Contreras, Willson    51   138    87
Posey, Buster         60   144    84
Gordon, Dee           29   112    83
Encarnacion, Edwin    58   123    65
Votto, Joey           19    75    56

What the heck happened to Elvis Andrus (SS, TEX)? Lost in the shuffle of his 2017 breakout was the fact that he stopped running in the second half (5 SB, 11% SBO). That red light persisted through 2018, as Andrus—who hit third in the order for most of the season—swiped just a handful of bags all year. He's on the wrong side of 30 and we can't expect 2017's power surge to return, but Andrus still makes enough contact (83% in 2018) and still has the raw wheels (131 Spd) to return to the .280-ish BA with 25 SB that we came to expect from 2010-17. Keep an eye on TEX batting order news this spring—Andrus's green light might return if he jumps to 1-2, and you're paying a fraction of the cost you would have in previous years.
Brian Dozier (2B, WAS) played through a bone bruise and suffered through his worst season as a pro in 2018. The market is making him pay for it too, as he's outside the Top 75 for the first time since 2014. With a fresh start in WAS, what's to stop a healthy Dozier from returning to the 30+ HR, 15+ SB type of season that he averaged from 2015-17? Even his core skills in 2018 (77% ct%, 112 xPX, 84 RSpd) weren't far off from his peak years. I happily jumped ADP and grabbed Dozier in the 8th round of my recent LABR draft, and would suggest you do the same at a similar spot in your draft.
Jake Lamb (1B/3B, ARI) had a lost season in 2018, as he tried to play through a bum shoulder that he eventually had surgery on in August. The extended DL time means Lamb has an "F" health grade, but that may be overstated, as our own Matt Cederholm believes Lamb should be fully healthy by Opening Day. A pre-injury Lamb averaged 30 HR and 6 SB from 2016-17 with an impressive combo of raw power (137 xPX) and decent plate skills (.267 xBA). He has issues hitting southpaws—his career .265 OBP against them hints at a platoon role—but a return to high-teens 5x5 earnings at Lamb's sunken draft cost makes him a good bet for power-based profit.
Sure, Domingo Santana's (OF, SEA) stock was a bit too inflated this time last year, but is he this bad? Santana essentially had a bad April last year, then got squeezed out of regular playing time, buoyed to Triple-A and back, and never had a chance to recover. But the fact stands: Santana is one of just eight hitters entering his age-26 season with a 30 HR/15 SB season under his belt (six of them are Top 20 picks). Santana has contact issues and his price has crept up to the 230-ish range since being dealt to SEA, but there's significant profit potential in even just a minor bounceback at his current price.
Jonathan Schoop (2B, MIN) was a complete bust in the first half of 2018 (.197 BA, 8 HR in 249 AB), but playing through a strained oblique will do that to ya. With some time off and the help of some h% correction, Schoop snapped right back to normal in the 2H: .272, 13 HR in 224 AB. Still just 27 years old, Schoop is essentially the same guy who averaged 28 HR with a .280 BA from 2016-17. We won't speculate on a full repeat of his 2017 breakout—xPX has been a bit skeptical all along—but you can currently grab Schoop 120 picks later than you could last year... just because of an injury-driven first half.
Another one of my LABR picks, Chris Taylor (2B, LA) was probably out a bit ahead of skis this time last year, going in the Top 100 after just one productive season. The market seems to have swung the other way, as a $15 campaign in 2018 now puts Taylor outside the Top 200. Taylor struck out more often last year, but he still flashed an impressive power/speed combo (134 PX/152 Spd), and he's eligible at SS and OF with a decent shot to grab 2B eligibility early in 2019. Even a repeat of Taylor's "down" 2018 would be fine at his current draft cost, and if regression takes him closer to 2017's line, he's ripe for profit.
Top 15 ADP Risers

Name               2018  2019  Rise
=================  ====  ====  ====
Aguilar, Jesus      478    80   398
Escobar, Eduardo    435   172   263
Smith, Mallex       309    99   210
Chapman, Matt       287   110   177
Peralta, David      270   132   138
Suarez, Eugenio     187    53   134
Haniger, Mitch      220    86   134
Brantley, Michael   241   118   123
Carpenter, Matt     187    71   116
Peraza, Jose        210    97   113
Gennett, Scooter    205    93   112
Story, Trevor       113    19    94
Baez, Javier        105    14    91
Albies, Ozhaino     111    54    57
Merrifield, Whit     69    31    38
Yelich, Christian    45     7    38

We loved Jesus Aguilar's (1B, MIL) power skills entering 2018—he was tagged with an "UP: 30 HR" in that year's Baseball Forecaster despite seemingly having no path to playing time. The PT appeared early in 2018 and he went on a tear in the first half: .309 BA, 19 HR in 220 AB. Fast forward to now, and Aguilar has the highest ADP rise of any hitter in this year's draft, and that's with a second half that saw him come back down to earth. The power is still legit, but given the magnitude of Aguilar's rise, there's really no place for him to go but down. First base is relatively weak this year, but there are several hitters with similar contact (>= 68% projected ct%) and power (>=135 PX) skills to Aguilar going later in the draft:

Hitter         ADP  ct%   PX
=============  ===  ===  ===
Jesus Aguilar   80   71  151
Max Muncy      109   69  139
Matt Olson     110   71  147
Justin Smoak   239   70  136
C.J. Cron      262   76  135
Jay Bruce      284   76  151

The Forecaster noted "there's risk in a full bid" with Javier Baez (2B, CHC) coming off his 2018 breakout. With a first-round ADP, it'll take that full bid to procure his services. For Baez to meet his draft price, he'd have to: 1) sustain 2018's career-high LD%, 2) have another completely green light (25% SBO% in 2018; 12%, 16% previous two years), and 3) hold an unsustainable 163 PX (career 128) and 24% hr/f (career 19%) that came with little support from a 110 xPX last season. The chances of even 1-2 of those happening again aren't great, as the market isn't baking in much regression for Baez in 2019. Head elsewhere.
Note: The ADP Risers aren't a total "all avoid" group. There are a few who have now displayed excellent skills for two-plus seasons that we're more likely to buy into: 1) Whit Merrifield (2B, KC), as the market didn't fully buy into his 2017 breakout, but he's now posted two seasons of skills similar to that of first-round pick Trea Turner. Ditto for 2) Scooter Gennett (2B, CIN), who's still barely cracking the Top 100 despite coming off a pair of skill-supported $21 and $27 seasons in 2017 and 2018, respectively. And finally, 3) Mitch Haniger (OF, SEA), whose 2018 career year was a near-carbon copy of the skills he flashed in 2017, just with more playing time.
The Speculator is not designed to make definitive assertions about the future; rather, it is designed solely to open reader's eyes to possibilities they may not have previously entertained, and in doing so, provide a different perspective on the future. Many of the possibilities will be of the "out on a limb" variety. All are founded on SOME element of fact. But none should be considered any more than 20% percentage plays.
For more information about the terms used in this article, see our Glossary Primer.
Shopping Cart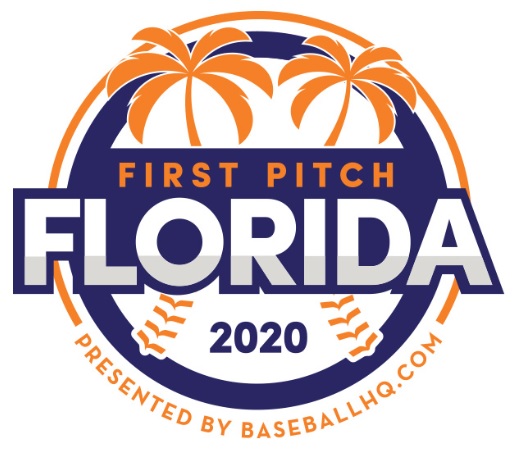 Inaugural Event!
February 28-March 1, 2020
St. Petersburg, FL
A few seats still left!