SPECULATOR: Checking in on the 2016 rookie class
By Brent Hershey

@BrentHQ
June 25th, 2016 11:05pm
The end of June is a fine time to step back and review the performances of this year's rookies. Though lacking the Bryant/Syndergaard/Correa/Lindor firepower of the class a year ago, there have been some significant performances by rookies so far—even some that have altered our long-term outlook a bit.
We will use our 2016 HQ100 list as the starting point for this exercise—we'll sprinkle in a few others at the end—and the rookies need to have picked up significant playing time in 2016 so far. By using the HQ100, we define our scope to players for whom our prospect team expected to be difference-makers. Rather than taking an entirely BPI, Fact/Fluke approach, we will speculate a bit, hoping to discern what these players' initial MLB production foretells about their longer-term MLB ceiling.
Remember that none are finished products, and their MLB sample sizes are still quite small. But going out on a limb is what we do in this space, after all. We'll present these in HQ100 order:
Corey Seager (SS, LA)
What we've seen: Dude can hit, and leads the Dodgers—a team with proven veteran hitters—in most every offensive category. Seager flashed this type of production in a 98-AB stretch in September and October of 2015, but a 39 h% made us a bit wary of its sustainability. Now? All the peripherals to back up his hot start: 31% h%, .295 xBA, 133 HctX, and April-June BPV string of 58/71/112. Plus, batting in the two-hole most nights, he's surrounded by very good hitters.
Revised future outlook: Given his No. 2 ranking in the HQ100, we had high hopes—but we must admit that this quick of a transition is uncanny. His BA-and-power combination easily makes him the best fantasy shortstop in the NL right now, and he's on the short list for tops in MLB. He's handled every adjustment so far. At 22 years old, superstardom awaits.
Steven Matz (LHP, NYM)
What we've seen: When healthy, he's been better than advertised from a skills perspective. More swinging strikes, better first pitch strike, Dom, and ground ball rate—he's really a legit 3.00 ERA pitcher now. While much of the early season focus on the Mets rotation was focused around Matt Harvey's "decline," it was Matz's better-than-expected performance that helped the team weather that mini-storm.
Revised future outlook: He has to stay on the mound, though. On two separate occasions "elbow stiffness" has accompanied his post-game news, which does little to assuage fears about his "D" health grade. With both Tommy John surgery and shoulder trouble in his past, Matz is still a risky long-term play. The skill level is obviously there for a No. 2 starter, but until he puts together a 30+ starts in a season, questions about his body holding up will persist.
Nomar Mazara (OF, TEX)
What we've seen: Hit the ground running, with more immediate power (11 HR through his first 250 AB) than expected, especially for someone with less than 100 Triple-A AB. Plate skills have been fine, and contact rate has improved month-by-month so far (79%/81%/84% Apr/May/Jun); a huge accomplishment for a 21-year-old rookie. Just as importantly, he already is a fixture in the TEX lineup, batting second or third in 51 of his 63 games started. What started out as looking like a short-term injury patch now has the looks of a 550-AB season.
Revised future outlook: There's star potential here—as in .290/30 HR down the road—given how quickly he has adjusted. Could stand to be a bit more selective at the plate, and his current GB/FB rates (44/30) say we might have to wait for that upside, but he's in a great home park, and looks everything like a middle-of-the order producer for the next decade at least.
Jon Gray (RHP, COL)
What we've seen: Glimpses of breaking through as a home-grown productive Colorado starter—but also the volatility that we've come to expect from a Rockies hurler. We took a bit of a dive into Gray's season at the nine-GS mark, and the jury is still out. After 12 starts, his PQS DOM/DIS numbers are 42%/42%. Some games, he can dominate with his fastball/slider combination, and the sinker keeps batted balls on the ground. Yet in other games, his control wavers, there are baserunners aplenty, and trouble finds him. Also, he was removed from his June 22 start early due to a fatigued arm, and issue to watch in his next few.
Revised future outlook: All young pitchers need to be able to perform consistently to be a fantasy asset. Playing half one's games in Coors Field makes that task all the more difficult. Though the arsenal is there, his ability to produce night-in, night-out will be the key.
Archie Bradley (RHP, ARI)
What we've seen: A player similar in many ways to Gray: big power righthander preceded by the prospect hype train, but who is just now showing some results on the field. Bradley, of course, was drafted two years prior, but that only has made fantasy players more skeptical of his upside, as they've waited longer on his "promise." But back-to-back PQS-4 starts on May 29 (vs. SD) and June 3 (at CHC) announced his arrival. Since then, the walks have crept back into his starts, but he's getting more swings and misses and first pitch strikes than his eight-start debacle in 2015 (5.80 ERA; -9 BPV).
Revised future outlook: He'll need better control, but Bradley is learning to trust his stuff, and appears to be turning the corner. With health, he still has No. 2 starter upside. Plus, he's just 23 years old. Great keeper-league investment.
Dylan Bundy (RHP, BAL)
What we've seen: Him on a major league field 19 times in just less than three months—this most definitely counts as a success. We expected that he would pitch out of the bullpen, where BAL would try and keep him healthy. He's been more than a one-inning guy in most cases (30 IP), but he's not pitched back-to-back days, and most of his outings have been with 2-4 days rest. His skills have been worse than his 3.90 ERA: oppBA of .317; Dom of just 5.7; BPV of 40. He has, though, pitched better in June: 9:1 K:BB over 9 IP.
Revised future outlook: Even though it's a win that he's injury-free, the overall downtick in his skills is troubling. Even if his long-term role is in the bullpen, to have any future fantasy value, he'll need to both prove he can handle a bigger workload and be able to overpower MLB hitters. And if BAL still hopes to move him back into the rotation, Bundy will have to show more than this. It's not hopeless, but his stock is down.
Aaron Blair (RHP, ATL)
What we've seen: This one is painful. Through 11 starts, Blair owns a 7.99 ERA, and has given up six earned runs or more four times. He's walked 5.2 per nine innings, and struck out 5.2 per nine—yes, that's an even 1.0 Cmd. His big attribute in the minors was his ground-ball ways; even that has lagged behind in MLB (41%). His PQS DOM/DIS rating is 0%/73%.
Revised future outlook: At 24, he's not super young, but the Braves sure gave him a long leash in 2016. They optioned him to Triple-A on June 25, where Blair will attempt to regather himself for another shot. Mid-rotation starter is still his ceiling, but it will be a test for him to overcome this adversity.
Michael Fulmer (RHP, DET)
What we've seen: Impressive velocity with a 94-95 fastball; lots of swings and misses (11%) overall. But though June was spectacular on the surface (0.61 ERA; 0.91 WHIP), Fulmer benefitted from 18% H% and 96% S% in those five starts. Over that time, BPIs took a big step back from a five-start May sample, with more walks and fewer strikeouts and groundballs in June. Be careful of ERA-induced recency bias here.
Revised future outlook: Important to watch over the rest of the season, as on a skill level, it seems that the league has adjusted some, and it will be up to Fulmer to adjust back. He slipped into the final spot of our HQ100, and his Call-up report listed his potential as a No. 3 starter. For now, that should remain our realistic level of expectation, with what he showed in May (3.2 Cmd, 123 BPV) as his best-case ceiling.
We finish with quick takes on two international rookies and two rookie infielders who have provided fantasy value since early April.
Byung-ho Park (1B/DH, MIN): We were told the power was for real, and he's delivered—his 12 HR is supported by 153 xPX and 19% hr/f. But not as much was made of his strikeouts—303 over 268 games in Korea from 2014-15. That whiffathon has continued in 2016 (63% ct%) and his sub-Mendoza line BA hinders his long-term outlook.
Kenta Maeda (RHP, LA): He's shown about all one could ask in a solid rookie starter: 3.3 Cmd, above average FpK and SwK rates, 106 BPV. His 2.64 ERA (entering his 6/25 start) is a bit misleading, as his xERA is 3.55. But with a workhorse like Kershaw at the head of the Dodgers rotation, Maeda is in good spot. Expect more of the same.
Trevor Story (SS, COL): The April darling has shown much more staying power than other first-week phenoms, as he's headed towards a 20/50 (HR/RBI) line by the All-Star Break. The swing and miss is there, but his ability to take walks and hit the ball hard (119 HctX) bodes well. The fact that he won that SS job while Jose Reyes served his domestic violence suspension should not be overlooked.
Aledmys Diaz (SS, STL): Like Story, another player who made his team re-think a veteran's role. But unlike Story, Diaz's peripherals look foreboding: since his glorious 71 AB in April (which were fueled by a 94% ct%, 41% h%, and 19% hr/f—all outliers from his history), Diaz has slashed .260/.330/.393—solid, but far from his YTD .856 OPS level. Contact rate and overall BPV has declined in the two months since April, also. While Diaz may well retain his starting role, he's far from the budding superstar he looked after the first four weeks.
The Speculator is not designed to make definitive assertions about the future; rather, it is designed solely to open readers' eyes to possibilities they may not have previously entertained, and in doing so, provide a different perspective on the future. Many of the possibilities will be of the "out on a limb" variety. All are founded on SOME element of fact. But none should be considered any more than 20% percentage plays.
For more information about the terms used in this article, see our Glossary Primer.
Shopping Cart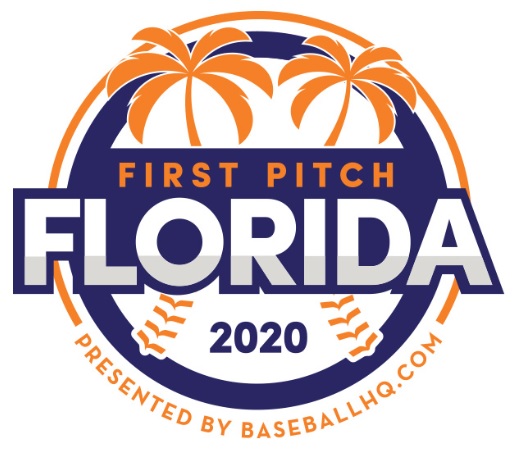 Inaugural Event!
February 28-March 1, 2020
St. Petersburg, FL
A few seats still left!