SPECULATOR: The Buy-High list, 2016
By Ray Murphy

@RayHQ
May 28th, 2016 11:05pm
It's an all-too-common refrain at this time of year: hot starters are "sell-high candidates" and slow starters represent "buy-low opportunities." But in leagues of any sophistication, those blanket recommendations probably don't have much utility. As advanced metrics become more and more a part of the mainstream, there's very little left to exploit on this theme anymore.
But for the past several years at the Speculator, we've attempted to turn the concept around. What if you can find a hot starter to target in trade who you believe can sustain his performance all year? Maybe you can tap into some lingering doubt from his current owner, who believes s/he has a "sell high" target to peddle. But if you believe in the sustainability of that hot start, you are still buying at less than your full price.
Who might this apply to? Here are some potential buy-high targets:
AMERICAN LEAGUE
Jackie Bradley (OF, BOS) just lost a 29-game hitting streak this week, but when we look at streak in the context of his career arc, that run he was on generates all sorts of optimism about his outlook for this season and longer-term. Recall that last season, Bradley had a significant hot streak in the second half, generally concentrated in August (when he hit .354/.429/.734). Pitchers then countered him and he cratered in September, leaving some questions about whether he could counter-adjust. If you treat these first 160+ AB of 2016 as that counter-adjustment period, Bradley passes the test with flying colors. Establishing the ability to have sustained success at the plate (in aggregate, he's now been a .950 OPS over his last 350 AB), combined with the ability to go through those adjustment cycles where he plugs holes in his swing and alters his approach in reaction to how he is being pitched, gives us more confidence than ever that Bradley can be 20 HR/.290 BA asset (which happens to fall right in line with our current full-season projection).
Ian Desmond (OF, TEX) is sort of a one-metric evaluation: His power and speed skills have been mostly stable over the long term, but his value decline over his last two years in Washington was driven by a plunging contact rate. Formerly a mid-70s% contact guy in his more productive days, Desmond's ct% fell under 70% in 2014-15. That single metric has snapped right back to his former peak levels in Texas, and those additional balls in play, and times on base, are boosting his power and speed output, in addition to the obvious BA benefits. We're well past the point in the season where we can believe a ct% change is sustainable, especially in this case where Desmond is simply re-establishing a level he already owns.
Leonys Martin (OF, SEA) just hit the DL this weekend, hitting a pause button on what was shaping up as a career year. Martin has re-invented himself at the plate. Some of the changes seem counter-intuitive, but the results speak for themselves. He has sold out contact for power, which we generally frown upon. But Martin's contact losses correspond to a shift in his G/L/F, so he's essentially been giving up ground balls into strikeouts, while increasing his balls in the air. Those balls in the air are clearing the fence at an unsustainable rate (21% hr/f), but his 123 xPX is doubled from his previous levels. That's more than enough offset for the contact losses. Meanwhile, he's also drawing more walks, which means his OBP is growing and generating more opportunities to seal. He's at 9 HR/8 SB on the season, and when he comes back from the DL he should have more than enough time to chase 20/20.
Eduardo Nunez (IF, MIN) has long been a pet projection of ours: Going back to his Yankee days, he's frequently been an upside target for us. Now at age 30, reaching the 40-SB ceiling we formerly saw seems unlikely. But he's still been remarkably productive at the plate this year, which is a continuation of some productive small-sample work last year. Over his last 320 AB, he is hitting right around .300 with 16 SB. With the Twins starving for productivity at a number of spots, Nunez will play as long as he keeps producing anything at this level. Another ~300 AB this year could produce another 15 SB with a nice BA and a bit of pop along the way.
Jose Quintana (LHP, CHW) has been a solid No. 2 starter (below ace tier) for a few years running. He has been a very consistent 3.30-ish ERA, 100 BPV asset on a couple of bad Chicago teams. This year, he has picked up a bit of velocity, ratcheted up his Cmd (currently sitting at a dazzling 5.0), and driving his ERA down toward 2.00. A sub-3.00 ERA usually requires the intersection of 3.00 ERA skills and some good fortune. So far, Quintana is following that formula to the letter. He also pitches deep into games, meaning that he can rely on the twin studs behind him in the Chicago bullpen, looking to Nate Jones and David Robertson to help drive up his Win total. The elements are in place for an ace-level season from Quintana, and his owner may not (yet) be valuing him that way.
NATIONAL LEAGUE
John Lackey (RHP, CHC) is off to a nice start, with a triple-digit BPV and sub-1.00 WHIP. There's some reason to think that it could be even better: while pitching for this juggernaut of a Cubs team, he is "only" 4-2 despite seven QS (and 5 PQS-Dom outings) in nine starts. If Lackey can hold that kind of consistency through the balance of the season, and this Cubs team keeps humming along, his Win total could really take off this summer.
Starling Marte (OF, PIT) was a member of the block of interchangeable OFs we profiled along this spring's First Pitch Tours (along with Pollock, Blackmon and Betts), and so far he has bubbled to the top of that class. He is spiking his fantasy value by running more often, and there may be more latent value to come: His hr/f is off from his prior established level, indicating that the speed surge could yet be accompanied by some positive regression to his HR totals.
Jimmy Nelson (RHP, MIL) has posted a skill set much in line with his prior seasons, but his 2.92 ERA represents far better results than he has seen previously. Oddly, Nelson has managed an 81% strand rate despite a 1.1 hr/9 and 14% hr/f, suggesting that basically he is only allowing runs to score via the HR. That won't sustain, of course ... but Nelson has traditionally been punished by strand rate problems. Those don't necessarily revert to normal rates over the course of a season, but Nelson may be benefiting from some career-term regression here. His strand rate may not correct to the extent that we might normally expect, allowing him to finally post a mid-3's ERA.
Stephen Piscotty (OF, STL) is another young player who is attaching a hot start to a small-sample body of good work from 2015. For 421 AB of his big-league career, Piscotty now has a .314 BA and 38% hit rate. We can't say he completely owns those levels yet, but it's reasonable to conclude that he owns a sizable portion of those skills. xPX and HctX are similarly supportive; this guy looks like a hitter worth targeting.
Gregory Polanco (OF, PIT) is the other Pirate OF finding a new level this spring. Notable for him this year is his new role in the lineup: Frequently used in the leadoff spot last year, he has dropped to the middle of the order this year. That's been the best of all worlds so far: He is still running enough to reach 20 SB, and is drawing even more walks and hitting for more power. It might simply be maturation as a hitter, or maybe a mindset change allowing him to transition from table-setter to run-producer. A 27% line-drive rate is the headline act from his current skill set: It speaks to how he is stinging the ball, and if anything near that level is sustainable, Polanco is going to remain a highly valuable fantasy contributor.
Next week: the Sell-Low list
The Speculator is not designed to make definitive assertions about the future; rather, it is designed solely to open readers' eyes to possibilities they may not have previously entertained, and in doing so, provide a different perspective on the future. Many of the possibilities will be of the "out on a limb" variety. All are founded on SOME element of fact. But none should be considered any more than 20% percentage plays.
For more information about the terms used in this article, see our Glossary Primer.
Shopping Cart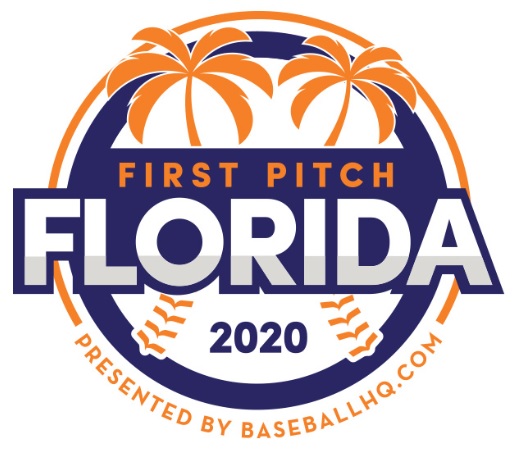 Inaugural Event!
February 28-March 1, 2020
St. Petersburg, FL
A few seats still left!