SPECULATOR: 31-day-surgers, 2016 SPs
By Jock Thompson

@JOCKatHQ
June 18th, 2016 11:05pm
Last week in this space we reviewed some surging hitters from the past month with an eye toward their future, and now we return for more of the same with surging pitchers. It's obviously the same small sample, but one in which pitchers are inherently more risky and volatile than batters—particularly those arms that have put in a season-long workload already. But most of our 31-day category leaders have guaranteed roles, and the few that don't have bought themselves time with their recent performances. We used IP, ERA, Wins, Dom and Cmd to fuel our search and selection, obviously with consideration given for those names that showed up in multiple categories. All statistics quoted are from the most recent 31 days ending June 16, unless specified.
American League
Matt Shoemaker (RHP, LAA) is the king of our surgers. His off-the-charts 27.5 Cmd (55/2 K/BB over the past 44 IP is not just Kershaw-like, but exceeds the Dodger ace by ridiculous lengths. Likewise, an 11.2 Dom and 1.83 ERA are near the top of our leaderboards, and there's nothing not to like about a 70% FpK, 19% SwK and 210 BPV. In short, Shoemaker's success always has been dependent on his splitter command, and the better it is, the more frequently he throws it as in his outstanding 2014 rookie season. A velocity uptick may also be helping. Obviously, the crazy numbers will subside, and it's instructive to remember that Shoemaker was pitching poorly enough to earn Triple-A demotions both last August and again just this past May. But even though he'll always be susceptible to HRs, bad MLB pitchers just don't have six-start stretches like this one.
Michael Fullmer's (RHP, DET) 0.45 ERA has led all active starters over the past 31 days, coming courtesy of a 33 scoreless IP streak that ended this past Friday. Obviously as a rookie, Fullmer has zero MLB track record for us to lean on here, but his prospect pedigree, a 95 mph fastball, 12% SwK and 48% GB% make us optimistic about his career. The near-term? Perhaps not so much. The 17% H% and 100% S% (!) will fall back to earth shortly, and all of a 3.59 xERA, 3.2 Ctl and 2.5 Cmd raise questions as to how good he'll be over the remainder of 2016. That Fulmer is now entering the summer of what will likely be his longest professional season suggests a selling opportunity for non-keeper league owners.
Marco Estrada (RHP, TOR) tied David Price in AL IP while posting a 2.27 ERA and 0.82 WHIP. He went at least six innings in all six of his starts over the past month, and eight innings three times, albeit against struggling lineups like NYY, PHI and MIN. But the good news ends there, as indicated by a 4.33 xERA and 2.2 Cmd. And a closer look shows Estrada with a ridiculous 14% h% and 83% S%, which are a lock to regress from here, particularly if his current Ctl spike (3.5) and velocity downtick continue. Estrada's 22% H% from 2015 gives us pause. But throw in extreme fly-ball/HR tendencies, AL East offenses/venues and the onrushing warmer weather, and he certainly looks overdue for at least a rough patch.
Colby Lewis (RHP, TEX) was only a couple of IP off Estrada's pace while posting a similar 2.41 ERA and 0.80 WHIP—but he looks way out over his skis. BPIs that include a 4.42 xERA and 4.4 Dom that spell out the danger. Lewis' 44% FB% has been historically consistent, but a 4% hr/f isn't. Despite outstanding control, this is a pitcher who posted a 4.80 ERA during 2014-15 over 375 IP, and a 1+ hr/9 in each of the past five seasons. There's nothing quite like the Arlington summers, which now suggests that it's time to run from Colby Lewis.
Steven Wright's (RHP, BOS) knuckleball helped eat 44 IP over the past month and an outstanding 2.06 ERA. Ryan Bloomfield's Fact/Fluke treatment of Wright earlier this month touches on some inarguable points, i.e., that our skill gauges aren't always the best measures with his style of pitching, and that a correction is coming—as suggested by his 4.01 xERA, 3.3 Ctl, 2.1 Cmd, and a historically unpredictable GB%. Still, Wright is on a knuckleballer on a roll supported by a good offense that has already given him 8 wins before the season's halfway point. And even R.A. Dickey outpitched his BPIs during his best seasons. If faced with limited trade interest, Wright owners can be forgiven if they want to hang around for the ride.
National League
Julio Teheran's (RHP, ATL) 41 IP, 5.9 Cmd and 9.1 Dom (13% SwK) compared well to all of our 31-day leaders—and a 2.66 ERA was none too shabby either. He's been aided by an 18% H% and 83% S% that are due for regression. But despite his normal HR tendencies, so is a 21% hr/f that has produced most of the little damage inflicted upon Teheran during this period. On the surface, Teheran appears to be pitching as well as he did in his breakout 2013, suggesting that his 2015 struggles were a blip. But his 1.5 Ctl doesn't look fully supported by a 60% FpK. And a more detailed look under the hood says Teheran still struggles mightily vL, as indicated by a YTD 1.5 Cmd. A collapse doesn't look to be in the cards, but consider 2015 and these past 31 days a performance range.
Brandon Finnegan (LHP, CIN) surprised us with his 39 IP, 2.75 ERA and four wins for the rebuilding Reds. But while holding his own is a positive for a 23-year-old with limited experience, the peripherals suggest that it won't continue unabated. There's nothing special about a 5.9 Dom, 3.4 Ctl and 39% GB% that is well off Finnegan's normal 50%-ish mark. A 52% FpK and 9% SwK say things aren't really improving, and a 4.51 xERA is much closer to his expected output going forward. If you can find an owner who believes in the past month, it's time to sell.
John Lackey (RHP, CHC) doesn't get any better than this past month in which he posted a 1.59 ERA over 40 IP and a 44/11 K/BB. A 14% SwK and 71% FpK compare favorably to 2015, when Lackey finished with a career best 2.77 ERA over 218 IP, his second highest career IP total. Like most of the names on this list, Lackey is due to back off some, and his age (37) suggests that non-contending keeper league owners should sell into this strength. But his current performance and seven wins year-to-date on an outstanding CHC team should solidify his status as a trade target for 2016 fantasy contenders.
Jerad Eickhoff's (RHP, PHI) 1.93 ERA, 63% FpK and rookie status grabbed our attention. A closer look shows a 7.4 Dom (10% SwK), 2.5 Ctl and 48% GB% that are intriguing though not obviously not fully supportive of his recent performance. Like many of the names here, Eickhoff is benefitting at least slightly from good H%/S% luck, and in his case an 0.6 hr/F. At age 26, Eickhoff is a late bloomer with the ceiling of a No. 3 or No. 4 starter in his best seasons. And as such, expect rookie growing pains.
Zach Davies (RHP, MIL) has come from out of nowhere to give his owners a huge boost with a 2.08 ERA, 5.1 Cmd and four wins over 39 IP in the last month. Or has he? Davies was outstanding in four of his six September 2015 starts in his MLB debut, posting a 58% GB% along with a credible 11% SwK and 60% FpK over 34 IP. His peripherals are a touch off now, certainly not supportive of an 8.3 Dom—and he's another surger benefitting from H% (20%) and S% (88%) fortune. That said, Davies always has had solid control in the minors, is a GB machine and moves the ball around the zone with good deception. NL hitters will likely adjust, but if Davies can provide occasional bursts similar to this one, his floor looks attractive going forward.
The Speculator is not designed to make definitive assertions about the future; rather, it is designed solely to open readers' eyes to possibilities they may not have previously entertained, and in doing so, provide a different perspective on the future. Many of the possibilities will be of the "out on a limb" variety. All are founded on SOME element of fact. But none should be considered any more than 20% percentage plays.
For more information about the terms used in this article, see our Glossary Primer.
Shopping Cart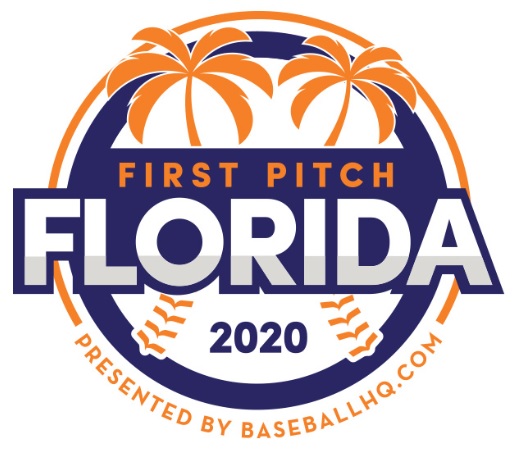 Inaugural Event!
February 28-March 1, 2020
St. Petersburg, FL
A few seats still left!