SPECULATOR: 31-day-surgers, 2016 hitters
By Jock Thompson

@JOCKatHQ
June 11th, 2016 11:05pm
Evaluating any 31-day period is a speculative exercise. But most players who have surged over the last month will now get plenty of rope and time to extend their performances. This week, we hone in on some of the most productive hitters over the past 31 days—all of whom are producing at loftier-than-anticipated levels—and weigh in on their chances of continuing their momentum. We used HR, BA, OPS and SB as jump-off points into our hitter universe, and found some interesting names and situations. All statistics quoted are from the most recent 31 days ending June 9, unless specified. We'll perform a similar exercise for pitchers next week.
American League
Carlos Beltran (RF, NYY) led everyone in pretty much everything over the past 31 days except SBs. His 1.071 OPS (.332 BA) was driven by 12 HR and a 153% HctX. There's been no change in his decent plate skills; Beltran is just in a power groove and squaring up everything in sight. He's almost matched his production from each of the past two seasons, and is aging as well as any 39-year-old in the game today. He's also taking advantage of Yankee Stadium, where he's hit 11 of his 16 HR. Will he stay off the DL? Will a non-contending Yankee team deal their free-agent-to-be? These will factor into whether Beltran finishes with his best season since 2012.
Eduardo Nunez's (SS, MIN) 7/1 SB/CS landed near the top of our SB leader board, but it was the eight HR that jumped out at us. Nunez's biggest problem has been a skills set with no loud tools, along with sketchy defense and injuries that kept him from landing a full-time gig. With playing time, Nunez has always had the ability to hit .270 and post another 20+ SB season—as he did over 338 AB in 2011 (22/6 SB/CS). The surprise is that it's coming five years later as he turns 29, but both a 118/106 RSpd/Spd and 33% SBO suggest it's not that fluky, particularly on a scoring-challenged MIN team. Nunez has also put together modest power (121/104 PX/xPX) and HctX (106) spikes that have both build on 2015 gains and appear to be adding more oomph to his BA (.305/.282 BA/xBA). His defense is looking passable. Even when the HRs subside, that mid-80% ct% looks rock solid, leaving him enough to hold our interest if he can stay off the DL.
Robbie Grossman (OF, MIN) has fewer AB (64) than anyone on this list, but he was among the top five OPS performers over 60 AB. Before this past month, Grossman had posted a career .668 OPS with just 11 HR over 764 AB—and his current .328/.449/.641 line (4 HR) is far superior to any MLB stretch he's had in the past. The top-shelf patience has been his only constant, though Grossman was hinting at more pop with six HR in 117 Triple-A AB prior to his MIN promotion in May. He's benefiting from a 39% h% and 121% HctX wholly dissimilar to past performances; this and a 75% ct% stay the BA will decline. But something seems to have changed from the time we last saw Grossman in an MLB uniform. It's a small sample and his ceiling is modest, but Grossman's 18% bb%, 88% Eye and ability to switch-hit might make less risk-averse owners want to see what happens next.
Logan Morrison's (1B, TAM) 1.037 OPS over 93 AB was another unexpected surprise. Morrison has always had both decent patience and contact, but limited speed and average power have capped his bottom line in recent seasons. An outlier 37% h% and 33% hr/f have driven his last 31 days. A 103 xPX says that the seven HR are a fluke, and his .238 BA YTD vs. right-handers is no different from the previous two seasons. Now looks like a good time to sell high.
Mike Trout (OF, LAA) is back! Or at least his SBs are, since the rest of him never left. Trout's 6/0 SB/CS (9/1 YTD) jumped out at us, particularly given the disappearance of his running game in 2014-15. But Trout's speed metrics—86/74 RSpd/Spd—suggest that this 31-day spurt could be short-lived, and close LAA watchers will tell you that Trout is picking his spots and using his head as much as his legs. Trout spoke of jump-starting his running game this pre-season, and has proven true to his word. But while he's capable of adding another 10-15 steals, his 30+ SB days aren't likely coming back.
​​National League
Marcel Ozuna (OF, MIA) entered 2016 as a question mark with plenty of physical tools, consistent hard contact and a power-capping GB%—but he's removing some doubts with his 2016 so far. Ozuna has been at his best over the past 31 days, as suggested by a .373 BA and 1.039 OPS over 110 AB. Surprisingly a 47% GB% remains par for the course, but a 131 HctX is better than ever—and both a 43% h% and 147 Spd help. And as the 17% hr/f and his five HR suggest, Ozuna has plenty of power when he goes airborne. The plate skills remain consistently average, indicating that his BA will finish below .300 again when Ozuna's luck turns south. Still just 25 years old, his physicality sets the floor here, but Ozuna's not this good yet.
Corey Seager (SS, LA) has slugged his way to Speculator prominence with 12 HR and a 1.017 OPS over 118 AB. Seager obviously won't continue this barrage—which includes multi-HR games just a couple of days apart—indefinitely. A 7% bb% is slightly down from his norm, and suggests that Seager is selling out for power. And while Seager is hitting more balls in the air, his 44% GB% remains stubbornly high. But through it all, Seager's 80+% ct% remains rock-solid, a ridiculous 154 HctX is only a tick off of his 98 AB 2015 debut, and he now owns a career 23% hr/f after 331 AB. The MLB resume to date is sparse, but Seager is healthy and immensely talented. Dodger Stadium's favorable HR environment for left-handed hitters is another reason you shouldn't bet against another 15-20 HR by season-end.
Adam Duvall (OF, CIN) ties Seager at the top of our HR list, but despite both being rookies, they clearly aren't the same player. Thanks to 130 HR in his minor league career, no one doubted Duvall's immense power entering 2016. The big question was whether it was enough to overcome a sub-par BA and keep him in playing time. So far, so good, thanks in part to a surprising .282/.307 BA/xBA built on questionable plate skills (1% bb%, 70% ct%, 0.03 Eye). The BA will regress and that question of "by how much" will always be Duvall's downside risk. One of MLB's very best HR venues will keep him intriguing.
Anthony Rendon (2B/3B, WAS) is finishing his best stretch of baseball since 2014. Following a slow April start and now aided by a 40% h%, Rendon posted a .976 OPS and .330 BA in our sample. As suggested by a .290 xBA, Rendon's average will back off. But the 13% bb%, 65% Eye, 129% HctX, and 148/120 PX/xPX look as healthy as they have in a while. One concern is a .243 BA vR YTD that needs work, but Rendon owners overall should be encouraged. Their guy is seemingly injury-free and ticking upward.
Jonathan Villar's (SS, MIL) 14/4 SB/CS topped our SB list by a wide margin, despite a 109/95 RSpd/Spd that appears unsupportive. Though his pace will likely decline as the season grows old and his legs tire, Villar's 38% SBO, career 77% SB% and surging 15% bb% suggest that a cliff-fall here isn't in the cards. Villar's .352 BA really jumps off the page, and a 73% ct% and 43% h% obviously point to regression around the corner. But throw in the power burst (4 HR, 114/121 PX/xPX) and at least for right now, no hitter in baseball is out-improving Jonathan Villar. How much of it is for real remains to be seen.
The Speculator is not designed to make definitive assertions about the future; rather, it is designed solely to open readers' eyes to possibilities they may not have previously entertained, and in doing so, provide a different perspective on the future. Many of the possibilities will be of the "out on a limb" variety. All are founded on SOME element of fact. But none should be considered any more than 20% percentage plays.
For more information about the terms used in this article, see our Glossary Primer.
Shopping Cart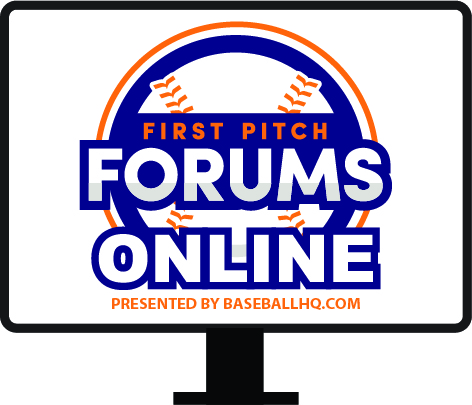 Our virtual First Pitch Forum returns!
Three online-only events: March 5, 11, 17
Join us live, or watch when you want
Just $19!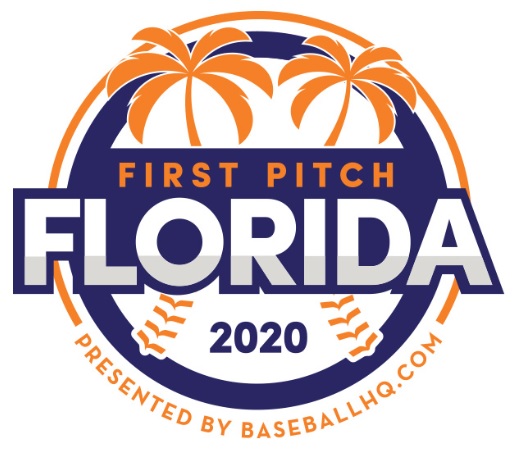 Inaugural Event!
February 28-March 1, 2020
St. Petersburg, FL
A few seats still left!