SPECULATOR: 2019 Snap judgments (pitchers)
By Ryan Bloomfield

@RyanBHQ
April 17th, 2019 1:04am
It's still too early, but the temptation is growing.
We're itching to (over-)react to what's happened over the first three weeks of the season. Exercising excruciating patience—a staple mantra here over the years—is the prudent thing to do. But we're often forced to act on small samples at this point in the year, so if you must scratch that itch, the Speculator is the space for you.
Our disclaimer at the bottom of this page means we aren't constrained by issues like the legitimacy of underlying sample sizes. Of course, we can't completely disregard our numbers-based approach, but we do have some more leeway as we project ahead, especially when the early returns align with preseason outlooks or changes in approach, pitch mix, etc.
Last week, we made some snap judgments on the hitting side and we'll turn to the mound this week, asking ourselves the question:
If this early performance is real, what might it look like over a full season?
Onward...
American League
Matt Boyd (LHP, DET) is off to one of the more surprising starts of the young season, with just 5 ER through his first 17.1 innings. Boyd has switched up his pitch mix with more fastballs and sliders—both pitches have missed plenty of bats with swinging-strike rates (SwK) of 13% and 22%, respectively. The success of those two pitches has driven major skill growth: 18% SwK, 2.75 xERA, 191 BPV. Our own Stephen Nickrand mentioned Boyd as a "dark horse breakout candidate" in his 2019 Sleepers column—it's easy to see that playing out through our speculative lens.
Yonny Chirinos (RHP, TAM) is outpitching his results so far with a 3.56 xERA (4.40 ERA) through three outings. Chirinos has shown his typically-pinpoint control with three walks in 14 innings, and it's come with a nice uptick in strikeouts (14). The reason? He's doubled the usage of his split-finger (28% SwK) from 14% to 28% so far. Tampa Bay has the best record in baseball through April 14 and may flip-flop Chirinos from starter to "follower" (pitcher after the opener), which should only create better opportunities for wins. No matter the role, Chirinos could be in line for a big year if the early strikeout surge holds.
New role, no problem. Collin McHugh's (RHP, HOU) success out of the bullpen last year has carried over to the start of 2019. He's gone 5+ innings in each of his first three starts (5 total ER) with some pretty impressive skills: 22/5 K/BB, 2.83 xERA, 157 BPV. McHugh has ramped up his slider usage from 24% last year to 43% in 2019, and it's been missing bats at an elite 23% clip. We'll see how many innings McHugh can log this year and if that amount of slider usage is sustainable, but in Houston SP We Trust. McHugh's early dominance looks legit.
The gap between Matt Shoemaker's (RHP, TOR) surface ERA (1.75) and xERA (3.65) screams FLUKE, but first, a couple of things to consider: 1) regressing to a mid-3s ERA in today's environment still makes him a valuable pitcher, and 2) Shoemaker's one of just two starters (min. 15 IP) with a lofty combination of sub-indicators (15% SwK, 68% FpK; Scherzer). Shoemaker's split-finger has been one of the best pitches in the game (29% SwK, 52% GB%) and he's throwing it one-third of the time. Health is the elephant in the room here—the 32-year-old hasn't reached 100 innings in a season since 2016—but Shoemaker should be plenty effective as long as he avoids the IL.
Spencer Turnbull (RHP, DET) has had a nondescript start to 2019 with 8 ER in 3 starts. Pin it on some bad luck (41%/71% H%/S%) rather than lack of skill, as Turnbull has an underlying 3.84 xERA, 133 BPV, and 19/5 K/BB. The sub-indicators look great (13% SwK, 69% FpK), and we gave Turnbull an 8D prospect rating with #3 starter upside in his Opening Day Call-ups report. We're not speculating on a full breakout from Turnbull, but perhaps the 2019 Baseball Forecaster was spot-on when it said there were "elements of something to build on". Turnbull is better than you think; he makes for a shrewd pickup in deeper leagues.
National League
A polarizing pitcher this draft season, Luis Castillo (RHP, CIN) is looking like an ace early on. The difference from last year has been fastball effectiveness, as his mid-90s heater is missing more bats (9.7% SwK) than it did last season (7.8%). Couple the improved fastball with an elite change-up, and Castillo's put together an awfully impressive package of skills: 32/13 K/BB, 2.80 xERA, 119 BPV through four starts. Castillo's early combination of whiffs (16% SwK) and ground balls (59% GB%) provides a sturdy foundation for an age-26 breakout. Keep riding him.
Though his most recent start was a disaster, Zach Eflin (RHP, PHI) has shown some notable growth beneath the surface. His 18/1 K/BB and 178 BPV through three starts get full support from our sub-indicators—Eflin's frequently missing bats (12% SwK) and getting ahead in the count (74% FpK). Eflin has faded his fastball so far this year, throwing it just 30% of the time (46% in 2018), opting instead for a healthy dose of sliders (41% usage, 15% SwK). With a solid skills base and potent PHI lineup behind him, Eflin's early success looks sustainable—his market value might even drop a bit after this week's start in Colorado, too.
The preseason concerns with Joe Musgrove (RHP, PIT; pictured above) were centered more around health rather than skills. Musgrove looks healthy through three outings, as he's posted 15 scoreless innings with a 15/3 K/BB. He's leaned heavily on a lethal slider (29% usage; 24% SwK) and change-up (25% usage; 24% SwK) to post a sub-3.00 xERA thus far. We tagged him with an "UP: 3.50 ERA" in this year's Forecaster, and as long as Musgrove's health complies, he looks on track for a career year.
After years of plus production and consistency, Jose Quintana (LHP, CHC) was a prime recency bias rebound candidate on the heels of a disastrous 2018 season. His 5.14 ERA through three starts is a bit misleading, as Quintana gave up all eight earned runs in a clunker at MIL on April 5. Beneath the surface, Quintana's missing plenty of bats (13% SwK) with an excellent 22/7 K/BB and 2.89 xERA. We can't expect the sudden K surge to hold all year, but Quintana's curveball has been a weapon (20% SwK in 2019; 11% in 2018) and he's missing more bats with his fastball. Quintana's 2018 looks like a fluke; look for improved production throughout the year.
We tabbed Caleb Smith (LHP, MIA) as a longshot leader to pace the NL in strikeouts prior to Opening Day. So far so good, as the 27-year-old lefty has 21 Ks through 17 innings. Smith's put up an elite 18% SwK with both his slider and change-up through three starts, which have driven some eye-raising skills: 21/6 K/BB, 124 BPV. Smith's fly ball tendencies might result in the occasional blow-up, but he pitches in a cushy ballpark and looks to have passed some early-career injury issues. He's a fine growth stock.
The Speculator is not designed to make definitive assertions about the future; rather, it is designed solely to open reader's eyes to possibilities they may not have previously entertained, and in doing so, provide a different perspective on the future. Many of the possibilities will be of the "out on a limb" variety. All are founded on SOME element of fact. But none should be considered any more than 20% percentage plays.
For more information about the terms used in this article, see our Glossary Primer.
Shopping Cart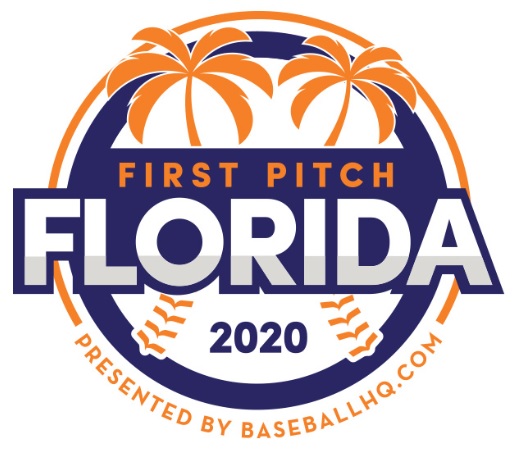 Inaugural Event!
February 28-March 1, 2020
St. Petersburg, FL
A few seats still left!