SPECULATOR: 2017 Early spring IP leaders
By Brent Hershey

@BrentHQ
March 22nd, 2017 1:05am
Last week, we took an early peek at the AB leaders in spring training, on the grounds that under-the-radar guys who are accumulating plate appearances are at the very least getting a chance to impress the higher-ups. Depending on their situation (and how they are performing in what amounts to a teeny sample size), some of these might be worthy of speculative picks late in drafts.
This week, we take the same concept to starting pitchers. By this point many starters have had five appearances to show their wares, and by examining the IP leaders in the spring, we can get a glimpse of who might be meriting more MLB consideration than what we realized. Granted, like with hitters, the World Baseball Classic may have something to do with these IP figures, as surefire starters had left the MLB camp to play for their respective countries, and the teams had to fill their innings from somewhere. And, there's also some "success bias" built in here, as pitchers who are retiring batters efficiently have the ability to rack up more innings than those spending all their pitch-count bullets early on in outings.
But with those caveats out of the way, we still come to the conclusion that in this Speculator space at least, these innings totals might tell us something. Out of the top 15 pitchers on the IP spring leaderboard, here are nine that stuck out to us (in order of innings pitched through March 20 unless otherwise noted):
Kyle Kendrick (RHP, BOS; 23 IP) has pitched his way into the Red Sox 5th starter conversion (albeit due to Price and Pomeranz injuries). He's given the Sox some good outings, as he leads all spring pitchers in innings, and the accompanying numbers are eye-opening: five earned runs and a K/BB figure of 20/4 over those 23 innings pitched. When at his best, the 32-year-old Kendrick has always had good control and been a heavy groundballer, but he never sniffed a strikeout rate near this one in either his MLB or MiLB career. For now, fairly easy to count the performance as a small-sample fluke—but don't entirely rule out a small Brian Bannister (Sox pitching guru) effect, either.
Kyle Gibson (RHP, MIN; 22.1 IP through March 21) has put up some good spring numbers before (22 K / 7 BB in 22.2 IP in 2016, for instance), but hasn't been able to translate it to the regular season. He'll have another shot in 2017, though his 15 K / 5 BB is not quite as impressive as his 2016 line. With an UP: 3.50 ERA in the Baseball Forecaster, the skills are obviously there for more than his career 4.59 ERA, and his SwK% history says he should be better at whiffs than his current 6.1 career mark. He's safely penciled in as the #3 starter in MIN—it's just that at 29 years old, now is the time to deliver.
Mike Leake (RHP, STL; 20 IP) was part of Stephen Nickrand's SP Endgamers column a few days ago, largely on the basis of his 2H in 2016 (something noted in the Baseball Forecaster, also). Though his results have not been overwhelming (11 ER in those 20 IP, and just 12 strikeouts), his control has been good (just five walks) and he's getting almost three ground ball outs for every fly ball out. He's safely tucked into the Cardinals rotation, his durability is impeccable (five straight 30-start seasons), and STL figures to be a winning team. The upside is limited, but don't discount the known entity at the end of your draft.
Reynaldo Lopez (RHP, CHW; 19.1 IP), on the other hand, oozes upside. Many prefer Lopez to his more-heralded teammate, Lucas Giolito, and he made his case this spring with 14 strikeouts to five walks in those 19.1 innings. Though at this point Lopez was the stats leader in the #5 starter fight for the White Sox, he was optioned to minor league camp on Tuesday. But he continues to defy his smallish (6-0, 185) build, as his quick arm pumps a high-90s fastball, a big-breaking curve and a change-up that flashes. In his 2016 debut with Washington, command of his pitches was an issue (22 walks in 44 IP), something that didn't surface in spring games. With the current velocity to live up in the zone, Lopez makes an intriguing target, even if his chances to make the MLB rotation on Opening Day are now in serious doubt.
Patrick Corbin (LHP, ARI; 18.1 IP) claims an interesting story: high-skills overachiever in 2013; Tommy John surgery in 2014; flashes of skill in a limited 2015; and then knocked all over the yard in 2016 (5.15 ERA, 1.56 WHIP). Though his 2016 skills levels were better than his results, the unexplained spike in Ctl—to 3.8 after years in the 1.8-2.3 range—was the most troubling part of 2016. Moved to the bullpen late in the season, both his velocity and effectiveness jumped. But the Diamondbacks have him back in their rotation plans again for 2017—and both his velocity (fastball back up to 94) and K/BB numbers (17/3) have been strong. Despite his history of effectiveness, Corbin seems like a somewhat forgotten piece of the ARI rotation. One that could far out-earn his draft-day cost.
Taijuan Walker (RHP, ARI; 17.2 IP) will likely not be undervalued given his prospect pedigree and fancy March. But he's getting his work in, and sits atop the spring strikeout list with 25. Better yet, he's issued just two walks. With a full health—seems like he's recovered from offseason foot surgery—and a new organization, Walker seems to be ready to live up to his first-round hype. Won't be as cheap as some of these other speculations, but probably has best "stuff" of any.
Joe Musgrove (RHP, HOU; 17.0 IP) was a first-round pick of the Astros in 2011, but quietly snuck up on prospect watchers in 2016 and posted a 4.06 ERA in 62 IP. The "dead arm period" of Colin McHugh opens up the back end of the Houston rotation, and Musgrove is in the mix. He's first on the staff in spring IP, with 5 ER to go along with 11 K and 5 BB. With a history of exquisite Ctl figures and a FpK of 62% in 2016 in MLB, he will be around the plate, though his pitch mix is heavily fastball/slider at this point. If he's able to incorporate and trust his change-up or curveball more, it would widen his arsenal and results could follow. The upside is no more than a mid-rotation starter here, but the Astros are using the spring to see what Musgrove has and how quickly he can adapt to big-league hitters.
Matt Boyd (RHP, DET; 16.2 IP) is another youngster who, given how he's pitched in March, would seem to be a part of the Tigers' future plans. Boyd is another who received an UP: in the Baseball Forecaster (3.50 ERA, 180 K). Though he had a forgettable 57 innings in 2015, he was much improved in 2016, with 97 innings of a 2.8 Cmd and an 80 BPV. Fast-forward to March, and his 16.2 innings have been very good: 16 strikeouts, no walks, 6 ER. He has got squared up a bit, as he's given up 20 hits in that span this spring, but that wasn't a problem in 2016, when he had a .258 oppBA. As a strike-thrower, Boyd has a shot at making the rotation, alongside with the more heralded Daniel Norris.
Amir Garrett (LHP, CIN; 16.1 IP) came into camp doubtful make the starting five, but the injuries to Homer Bailey and Anthony DeSclafani have thrown the Reds rotation competition wide-open. Overall Garrett has performed well, leading the team in IP, with only 4 ER and and 10/3 K/BB. With the extreme athleticism that comes from a former D-1 college basketball player, Garrett's delivery is smooth, even if his arsenal is a bit limited currently. He features a low-90s fastball and decent slider, but will need a more consistent change-up to effectively set down MLB hitters. The Reds would probably prefer to use fellow prospect Robert Stephenson in the rotation before Garrett, and let the left-hander continue to get repetitions at Triple-A for at least part of 2017. Though he's not thrown as many innings, Stephenson has shown much better control this spring.
The Speculator is not designed to make definitive assertions about the future; rather, it is designed solely to open readers' eyes to possibilities they may not have previously entertained, and in doing so, provide a different perspective on the future. Many of the possibilities will be of the "out on a limb" variety. All are founded on SOME element of fact. But none should be considered any more than 20% percentage plays.
For more information about the terms used in this article, see our Glossary Primer.
Free Weekly eNewsletter
The industry's #1 analytical weekly e-mail newsletter is ABSOLUTELY FREE!
More Information
Shopping Cart
Listen to Baseball HQ's weekly audio programs.
Subscribe today!
Learn More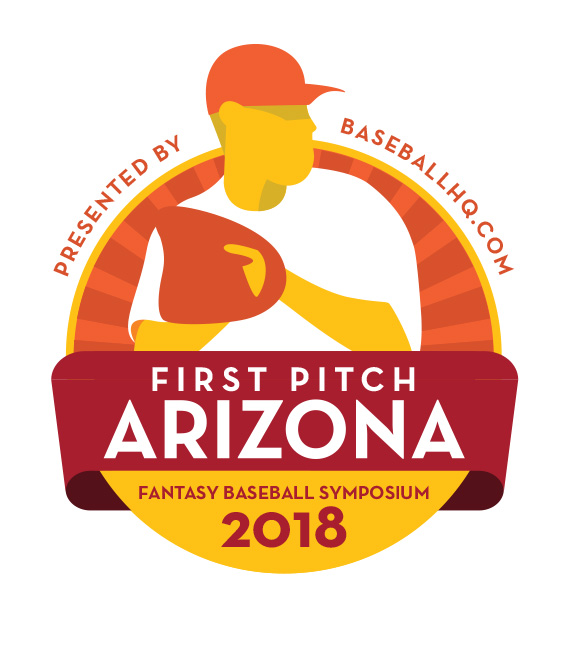 Nov 1-4, 2018
EARLY-BIRD REGISTRATION NOW OPEN!