SPECULATOR: 2016 Snap judgements, pt 2
By Brent Hershey

@BrentHQ
April 30th, 2016 11:05pm
Last week in this space, we examined some early season surprise performers. And by the full power invested in us by the "Speculator" point of view, we were guided in our discovering by this one question:
If this early performance is real, what might it look like over a full season?
Sometimes, the performance we examine is surface stats—and for a few, we may look at the skill level. All with the goal of entertaining the thought that what we thought we know—we might not know at all.
More background, and a list of nine hitters were covered last week. Now, we move on to the pitchers:
AMERICAN LEAGUE
Nathan Eovaldi (RHP, NYY) was tagged as a 2016 breakout candidate because of a consistent mid-90s fastball, and some movement in SwK and FpK indicators in 2015's second half. Those figures have surged through four 2016 starts—11% SwK; 65% FpK—and walks (1.8) and strikeouts (10.2) per nine have followed. Though an unfortunate S% and hr/f has his current ERA at 4.38, his WHIP (1.14) xERA (2.99) and BPV (160) point to a possible ace in the making. At 26 with more than 100 career starts under his belt, he has the age/experience mix when some pitchers take the next step up.
Felix Hernandez (RHP, SEA) looks good on the surface after five starts (1.38 ERA; 1.13 WHIP), but there's-a trouble underneath. Wouldn't quite be so bad if it was just the 21% H% and 91% S%, but walks are way up, strikeouts are down and his average fastball velocity is below 90 mph. It's early, and his 57/16/28 GB/LD/FB rate is still elite, but what if King Felix can't make the adjustment as his raw stuff declines into his 30s?
Ryan Madson (RHP, OAK) had an amazing 2015, considering his three-year absence from the game due to injuries. Somewhat under-appreciated since he was a setup guy, he's shown in the first four weeks that he can handle the end of the games, as well. His seven surprise saves are backed up with a 3.09 xERA and 120 BPV. He'll obviously give up a home run at some point and his sub-2.00 ERA will dive, but he seems to have wrestled the closers role away from Sean Doolittle for now. Which means he could make a run at his personal best 32-save season from 2011.
Rick Porcello's (RHP, BOS) Cmd was on an upward swing over his career, but entering his Saturday start, it had ballooned to 6.0 in 2016. Strikeouts have played a large part, as only once before 2015 had his Dom been above 7.5. Now with a 10% SwK rate to back it up, his Dom was a whopping 10.5 through four starts. Porcello has been hurt by the long ball (22% hr/f), and his 2.71 xERA points to even better future surface stats. Perhaps 2016 is the year that Porcello earns double-digit roto value for the first time in his career.
Drew Smyly (LHP, TAM) had shown enough in between his DL stints for us to know that the skill was there. And so far, we've been treated to the results of a healthy pitcher: 41 strikeouts in 35 innings, alongside a walk rate that has plummeted at the same time. Most encouraging for Smyly is that his SwK now sits at a career-high 14%. Durability always will be the question mark, but he's the type of hurler that could end up with 180 Ks if he can stay healthy for 30 starts.
NATIONAL LEAGUE
Matt Harvey (RHP, NYM) pitched better than his xERA in his two previous seasons with at least 25 starts, but he's not had such good fortune in 2016. More concerning, though, is the 1.5 mph decline on his fastball velocity (2015: 95.9; 2016: 94.4) and the decline in SwK rate (to 11%) which seems to account for a meager Dom (6.7). Sure, he's had some bad luck on H% (35%), but there's not much else in his profile which points to a quick turnaround. The Mets are one team that can handle a disappointing season from a heralded starter; maybe this more modest, 4.00-ERAish pitcher is what we get in 2016.
Shelby Miller (RHP, ARI) somehow has only two losses to "show" for that 8.69 ERA; his skills say it could be much worse. He's walked a ton of batters (6.9 Ctl) and one wonders if a case of the "yips" is upon him. Though his career FpK rate has consistently been right around 60%, in 2016 it's dropped to 50%, and the tough times just have escalated from there. The worst part? The Diamondbacks are likely to keep running him out there, as they would like nothing better than to prove the industry wrong for almost-universal negative reaction to their offseason trade for Miller. They're invested, and they will give him every chance to turn it around. But the hole seems only to be getting deeper.
Aaron Nola (RHP, PHI) was thought to be a great young pitcher with a No. 2 upside. But his pristine Cmd (6.2) that stems from Ctl and Dom improvements are fully supported by FpK (67%) and SwK (12%). His overall skill package (161 BPV; 2.07 xERA) through five starts is ace quality. Of course, he's unlikely to rack up the wins just yet, but he's shown to have the tenacity, if not the blazing fastball (90 mph), of a top-of-the-rotation guy.
Adam Wainwright (RHP, STL), like Felix Hernandez, is an established No. 1 starter that is off to a rough, rough start (7.16 ERA; 1.70 WHIP). His bullpen hasn't done him any favors (58% S%) and a few more fly balls have found the seats than normal (12% hr/f), but other signs point to a longer-term problem. Wainwright's Ctl is 3.6, his Dom is just 4.6 and his xERA is 5.25. In addition, he's been explosive: four out of his five starts scored as PQS-DISasters. With his swinging strike rate at only league average (8%) and his FB velocity also under 90 mph, it may be time for Wainwright to be left out of the top-tier NL starter discussion.
The Speculator is not designed to make definitive assertions about the future; rather, it is designed solely to open readers' eyes to possibilities they may not have previously entertained, and in doing so, provide a different perspective on the future. Many of the possibilities will be of the "out on a limb" variety. All are founded on SOME element of fact. But none should be considered any more than 20% percentage plays.
For more information about the terms used in this article, see our Glossary Primer.
Shopping Cart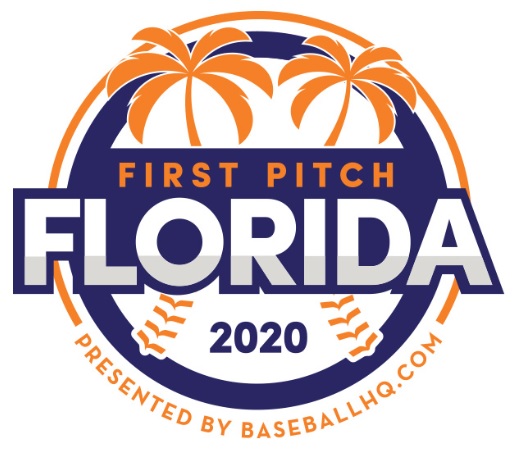 Inaugural Event!
February 28-March 1, 2020
St. Petersburg, FL
A few seats still left!