SPECULATOR: The 2016 Forecaster UP: list—Batters
By Ray Murphy

@RayHQ
February 8th, 2016 12:05am
Within the player commentaries in the 2016 Baseball Forecaster, we offer some UP: (and DN:) projections that are intended to reflect a ceiling (or floor) beyond the accompanying 2016 projection. As described in the book:
Upside (UP) and downside (DN) statistical potential appears for some players; these are less grounded in hard data and more speculative of skills potential.
Speculative? Well, that sounds a lot like what we do in this space! We thought it would be appropriate to kick off our 2016 run of The Speculator with a review of some of those UP: projections found in the Forecaster. The full list of batters is included here, and below we'll add some thoughts on some of the outlooks that have evolved during the offseason.

Adams,Matt            UP:  25 HR
Andrus,Elvis          UP:  10 HR, 35 SB
Arenado,Nolan         UP:  Full power repeat, plus a .300 BA
Bourjos,Peter         UP:  20 SB
Burns,Billy           UP:  50 SB
Buxton,Byron          UP:  .280, 15 HR, 25 SBs
Castellanos,Nick      UP:  25 HR
Castro,Starlin        UP:  20 HR
Chirinos,Robinson     UP:  20 HR
d'Arnaud,Travis       UP:  20 HR, .285 BA (still)
Davis,Khristopher     UP:  40 HR
Dickerson,Corey       UP:  .310 BA, 35 HR
Duda,Lucas            UP:  40 HR
Duvall,Adam           UP:  25 HR
Escobar,Alcides       UP:  30 SB again, but don't pay for more than 20
Espinosa,Danny        UP:  20 HR/10 SB
Flores,Wilmer         UP:  25 HR
Freeman,Freddie       UP:  .320, 30 HR, MVP candidate
Garcia,Avisail        UP:  20 HR
Gattis,Evan           UP:  35 HR, .270 BA
Giavotella,Johnny     UP:  15 SB
Goldschmidt,Paul      UP:  40 HR
Grandal,Yasmani       UP:  25 HR, .260 BA
Hechavarria,Adeiny    UP:  20 SB
Herrera,Odubel        UP:  30 SB
Hicks,Aaron           UP:  20 HR, 20 SB
Hosmer,Eric           UP:  25 HR
Hundley,Nick          UP:  25 HR. Nah, just kidding. Maybe 15.
Inciarte,Ender        UP:  35 SB
Jennings,Desmond      UP:  see 2013
Joseph,Caleb          UP:  20 HR
Kemp,Matt             UP:  30 HR
Kipnis,Jason          UP:  .300 BA repeat
Lawrie,Brett          UP:  20 HR
Lowrie,Jed            UP:  .260 BA, 20 HR
Marte,Ketel           UP:  25 SB
Montero,Miguel        UP:  20 HR
Morrison,Logan        UP:  20 HR
Moss,Brandon          UP:  30 HR
Moustakas,Mike        UP:  30 HR
Murphy,Daniel         UP:  20 HR
Norris,Derek          UP:  20 HR
Polanco,Gregory       UP:  35 SB
Realmuto,Jacob        UP:  .275, 15 HR, 15 SB
Rogers,Jason          UP:  20 HR
Schwarber,Kyle        UP:  35 HR, but also DN: .220 BA, platoon
Seager,Kyle           UP:  .285 BA, 30 HR
Shaw,Travis           UP:  25 HR
Shuck,J.B.            UP:  20 SB
Simmons,Andrelton     UP:  20 SB
Solarte,Yangervis     UP:  25 HR, .280 BA
Soler,Jorge           UP:  .280-30-100
Springer,George       UP:  30 HR/30 SB
Taylor,Chris          UP:  10 HR, 20 SB
Taylor,Michael        UP:  25 HR, 30 SB
Tucker,Preston        UP:  25 HR
Upton,Justin          UP:  35 HR
Upton,Melvin          UP:  2H times 2, wins "Best Fantasy Investment 
                             in a Supporting Role." DN: It's over.
Utley,Chase           UP:  Stays healthy enough to meet this projection. 
                             DN: Injured; a $1 bid loses you $1.
Villar,Jonathan       UP:  40 SB
Wieters,Matt          UP:  30 HR, still
Wong,Kolten           UP:  20 HR, 25 SB
Matt Adams (1B, STL) lost the bulk of 2015 to a torn quad, but the Forecaster noted his still-intriguing power skills in pointing to that 25-HR upside. In looking at offseason moves, sometimes it's the moves not made that are notable: even after losing Jason Heyward to the Cubs, the Cardinals have not made any significant transactions to fortify their OF/1B options. Brandon Moss is still around, but he doesn't even form a workable platoon with Adams. And with Matt Holliday declining and the Piscotty/Grichuk/Phan trio still somewhat unproven, Moss may spend more time in the OF than at 1B. All of this points to the Cardinals having some real confidence in Adams at 1B, thus making our UP: projection a little more realistic.
Peter Bourjos (OF, PHI) isn't much of a hitter; we've established that. If we had xPX and HctX available to us when he first came up in 2010-11, we'd probably have realized this key fact a lot sooner. Although he can't hit, his skills say he can still run. And now moving to Philadelphia, he may well find himself in a position to use that skill. His glove and the dearth of better options in PHI may get him more ABs than he has seen in recent years. In short, his path to the Forecaster's UP: 20 SB is clearer in PHI than it was in STL.
Adam Duvall (OF, CIN) is a player who has significant holes in his plate approach, but at least has a calling-card skill (power). That one skill earned him an UP: 25 HR in BF16. If you want to get a picture for his playing time outlook, look at the Reds' depth chart: Jay Bruce and Billy Hamilton have two OF spots locked up (although one can question how much rope Hamilton will get if he doesn't make some gains at the plate). The depth chart's outlook on LF basically comes down to "Hey, look at all of this riff-raff." Right now, Duvall leads that crowd, pending spring developments. That's very tentative, of course, but the early news that Devin Mesoraco should be able to catch regularly at least removes one potential Duvall obstacle from LF. Watch in March as Duvall tries to seize the LF job and get positioned to chase this UP: projection.
Aaron Hicks (OF, NYY) moves to New York, where his playing time outlook is improved. Obstensibly, he comes to camp as the 4th OF, but being in that slot behind a diminished Carlos Beltran and the perpetual injury risk of Jacoby Ellsbury is a pretty favorable spot. The news of Greg Bird's season-ending injury even presents some cascading benefits for Hicks, as it could lead to someone like Carlos Beltran or even Alex Rodriguez filling in at 1B periodically for Mark Teixeira, thus allowing Hicks, complete with plus defense and power/speed combo, some additional paths into the regular lineup where he can rack up those counting stats.
Brett Lawrie's (2B/3B, CHW) comment wasn't all that rosy leading up to that UP: projection. The best thing we could say about him was that he stayed healthy in 2015 (perhaps thanks to playing on OAK's grass rather than TOR's turf) and held his hr/f rate steady despite that unfavorable park change. Now in Chicago (South Side), he theoretically has the best of both worlds: a park that's extraordinarily friendly to RH power, and a friendly grass surface. All of the negatives ticked off in the box still apply, but the environmental factors probably merit bumping that UP: from 20 HR (which is pretty close to our current base projection) toward the upper 20s.
Ketel Marte (SS, SEA) is an interesting exercise in reading the minds of a front office. Marte got a decent look in Seattle at the end of 2015, and handled it well. Then regime change came to Seattle, and new GM Jerry Dipoto has apparently made an independent evaluation of Marte and doubled down on the org's commitment to him, as he shipped SS Brad Miller to Tampa. Sure, Chris Taylor is still around as an insurance policy, but the Miller departure suggests that Dipoto isn't worried about making contingency plans for a Marte flop. Maybe we shouldn't worry about that either. If he gets the 480+ AB we're currently projecting, that "UP: 25 SB" could end up being too conservative.
Andrelton Simmons (SS, LAA) has moved to Anaheim since his commentary was written, and that seemingly can only mean good things for his "UP: 20 SB" potential. In Anaheim, Simmons joins with Mike Scioscia, a manager who traditionally loves to run. Scioscia hasn't lived up to that reputation as much in recent years, but that may be a function of his changing roster than a philosophical shift. Further, in moving from the NL to the AL, a traditional bottom-of-the-order hitter like Simmons tends to get unshackled on the bases, as there is no pitcher's spot to clog running opportunities. Simmons figures to settle nicely into the bottom of the LAA lineup, and even though his career high SB total is only six, there's good reason to expect double digits this year.
Justin Upton (OF, DET) carried an "UP: 35 HR" tag on his commentary this year, even before we knew where he was going to sign as a free agent this winter. Detroit wasn't the best possible choice for his power, but it plays only mildly negative for right-handed HRs; not dissimilar from his prior homes in SD, ATL, and even ARI. The better news is in the team context: as a durable, middle-of-the-order slugger, it's rather remarkable that he has only driven in 100 runs once in his career (2014, ATL). Now in a DH-powered AL lineup, part of a formidable core that features Miguel Cabrera and J.D. Martinez (presumably) immediately around him as a stout 3-4-5 stretch, Upton's "UP: 35 HR" may still be a little speculative, but an "UP: 100 RBI" looks to be more within his grasp.
Melvin Upton (OF, SD) is something of a fanalytic zombie at this point, meandering across the NL as some sort of un-dead entity. With his brother gone from San Diego and no impact replacement brought in, Melvin figures to get a lot of playing time at least early in 2016, before prospects like Manuel Margot potentially squeeze him out. As a reminder to those who stopped paying attention to Melvin a few years ago, he was actually respectable toward the end of last year: he offered a smattering of power and speed, underpinned by a recovering ct%, in 159 2H ABs. That stretch, plus a healthy dose of early-season opportunity, might make Upton worth the most speculative of fliers in your draft endgame, or even as an early-season injury fill-in.
Jonathan Villar (IF, MIL, pictured) might have the most-improved outlook of anyone on this list: first, he escaped the crowded infield situation in Houston for a much more spartan competitive landscape in Milwaukee. Then, the Brewers further obliged him by sending Jean Segura to Arizona. Now, Villar finds himself as the likely starting SS, at least until the Brewers decide it's time to go with Orlando Arcia (and there's virtually no reason for them to make that move before June's Super-2 cutoff point). Even after Arcia arrives, Villar can find other paths to playing time at 2B/3B/OF. With 42 career SBs in 589 MLB AB, it's no stretch at all to say he has 40-SB upside in a full season's work. Milwaukee looks like a great place for him to get that kind of opportunity. And if regular playing time fosters even incremental growth in his plate skills, that only means he'll need fewer ABs to reach that 40 SB mark.
Later this week: Same exercise, pitchers.
The Speculator is not designed to make definitive assertions about the future; rather, it is designed solely to open readers' eyes to possibilities they may not have previously entertained, and in doing so, provide a different perspective on the future. Many of the possibilities will be of the "out on a limb" variety. All are founded on SOME element of fact. But none should be considered any more than 20% percentage plays.
For more information about the terms used in this article, see our Glossary Primer.
Shopping Cart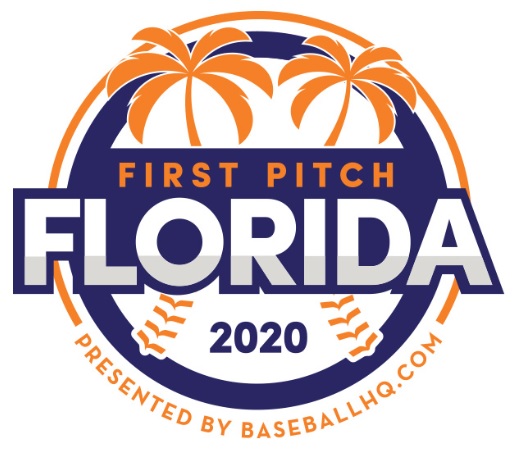 Inaugural Event!
February 28-March 1, 2020
St. Petersburg, FL
A few seats still left!