SPECULATOR: The 2016 Forecaster DN: list
By Ray Murphy

@RayHQ
February 21st, 2016 12:05am
Within the player commentaries in the 2016 Baseball Forecaster, we offer some UP: (and DN:) projections that are intended to reflect a ceiling (or floor) beyond the accompanying 2016 projection. As described in the book:
Upside (UP) and downside (DN) statistical potential appears for some players; these are less grounded in hard data and more speculative of skills potential.
Speculative? Well, that sounds a lot like what we do in this space! We thought it would be appropriate to kick off our 2016 run of The Speculator with a review of some of those UP: and DN: projections found in the Forecaster. Last week, we covered UP: projections for batters, and then pitchers. This week, we complete the series with a look at the (much shorter) downside lists.

Alvarez,Pedro       DN:  300 AB, 15 HR
Bourn,Michael       DN:  200 AB, single-digit SB.
Byrd,Marlon         DN:  .235 BA, 15 HR.
Carter,Chris        DN:  250 AB.
Ellsbury,Jacoby     DN:  2015 repeat.
Hardy,J.J.          DN:  sub-Mendoza BA, 150 AB, surgeon's table.
Olt,Mike            DN:  Nippon Ham Fighters.
Peterson,Jace       DN:  250 AB
Prado,Martin        DN:  Fewer than 500 AB, .265 BA
Schwarber,Kyle      DN:  .220 BA, platoon
Segura,Jean         DN:  .240 BA, 15 SB
Upton,Melvin        DN:  It's over.
Utley,Chase         DN:  Injured; a $1 bid loses you $1.

Clippard,Tyler      DN:  See 2015 xERA. That's potentially scary-bad.
Feldman,Scott       DN:  4.50 ERA, fewer than 100 IP
Gallardo,Yovani     DN:  4.50+ ERA.
Sanchez,Anibal      DN:  5.00 ERA, more DL time.
Shields,James       DN:  4.00+ ERA
Uehara,Koji         DN:  10 Sv.
Pedro Alvarez (1B, FA) remains a man without a team as spring camps open. That's obviously not good for his 2016 outlook. At this point, he seems to be playing a game of chicken, hoping a spring injury puts some team in a position where they need his services, and he can land a meaningful role. Of course, the downside of that strategy is that he could end up this year's version of Kendrys Morales or Stephen Drew from 2014, and be without a team well into the season. Obviously, the conclusion of this story is yet to be written, but the "300 AB" part of our downside projection from October is actually starting to look like an upside projection now.
Kyle Schwarber (C/OF, CHC) has been going extremely early in drafts this year (NFBC ADP: 31), which seems to ridiculously undersell the risk we were highlighting with his DN: comment in the Forecaster. And, indirectly, the Cubs' moves this offseason could pose a threat to Schwarber. With the addition of Jason Heyward and the flexibility of Kris Bryant, Ben Zobrist, Chris Coghlan and Javier Baez (all of whom can play IF or OF), the Cubs have the most versatile roster in the game. If they so choose, or if Schwarber provokes them with a poor start or comically-bad OF play, the Cubs could do without him altogether. For instance, if Schwarber gets off to a poor start and Miguel Montero is also struggling early, is it that far-fetched a notion that the Cubs could send Schwarber to Iowa for a decent chunk of the season, trying to put him through a "finishing school" to polish up his defense behind the plate, and prepare him to take over as the full-time catcher later in the season as the Cubs make their postseason push? While long-term catcher eligibility would be a boon for Schwarber's dynasty league value, these sorts of scenarios do cast a cloud over his 2016 outlook, even though they don't seem to get heeded at all per his current ADP.
Jacoby Ellsbury (OF, NYY, pictured) earned a "DN: 2015 repeat" in his Forecaster box. For reference, his 2015 line was 452 AB of 7-33-.257-21 SB. As part of an aging NYY OF (along with Brett Gardner and Carlos Beltran) and with the DH spot clogged by Alex Rodriguez, there may not be sufficient ways to get all of these guys the rest that their aging legs may require during the season. As a result, in addition to the ever-present risk of a DL stint, we may also have to consider the possibility that Ellsbury just stops running as often. We have seen that with his teammate Gardner in recent years, so manager Joe Girardi has a precedent for giving up on the running game in favor of keeping his regulars in the lineup. Of course, we also like Aaron Hicks quite a bit in New York this year, and Hicks as a nearly-everyday 4th OF also poses a threat to Ellsbury. For those keeping score at home, that is essentially three paths to downside for Ellsbury: he spends time on the DL; the Yankees use Hicks to keep Ellsbury fresh and he loses ABs in the process; or they need Hicks to fill in elsewhere and need to play Ellsbury every day, but he stops running as a means to protect his legs. That's a lot of paths to downside.
Yovani Gallardo (RHP, BAL) wasn't likely to sign anywhere that would invalidate our downside concerns. But now that he's inked with BAL, we may need to raise the ceiling on that DN: 4.50 ERA. Admittedly, he used a good groundball rate to survive in Texas last year despite a paltry 5.9 Dom/1.8 Cmd. Even though TEX is a tough home park (though not as tough as it used to be), the rest of the AL West was relatively friendly: Houston was a rough trip, but SEA/OAK/LAA are all big parks that helped Gallardo minimize damage. The AL East is a different story: Camden Yards is a much tougher place to pitch than Globe Life Park right now; and across the division only Tampa is friendly, while BOS/NYY/TOR are varying degrees of disastrous for right-handed pitchers (especially those who allow a lot of balls in play). Might be time to reset that DN: at 5.00.
James Shields (RHP, SD) offered a reasonable value proposition when he signed with the Padres last winter, and that extended to fantasy owners as well: as he enters his decline years, taking up residence in one of the game's most favorable pitchers' parks figured to prop him up and ensure a gentle decline over the course of his SD tenure. There was only one problem with that plan: the Padres went and reconfigured that ballpark last winter. Shields was a primary victim of those changes, as he allowed 19 of his 33 HRs at home. The net result of those changes at PETCO were that, for 2015, the park actually played to a 10% advantage for both LH and RH power. You read that right: PETCO was an out-and-out power-friendly park last year. Now, single-year park factors still have a lot of noise in them. In this particular case, some unusual weather patterns in SoCal last spring may have been more responsible for the changes than the ballpark renovation. But, at least until we get further evidence, that value proposition that Shields carried into 2015 has a giant hole in it entering 2016.
The Speculator is not designed to make definitive assertions about the future; rather, it is designed solely to open readers' eyes to possibilities they may not have previously entertained, and in doing so, provide a different perspective on the future. Many of the possibilities will be of the "out on a limb" variety. All are founded on SOME element of fact. But none should be considered any more than 20% percentage plays.
For more information about the terms used in this article, see our Glossary Primer.
Shopping Cart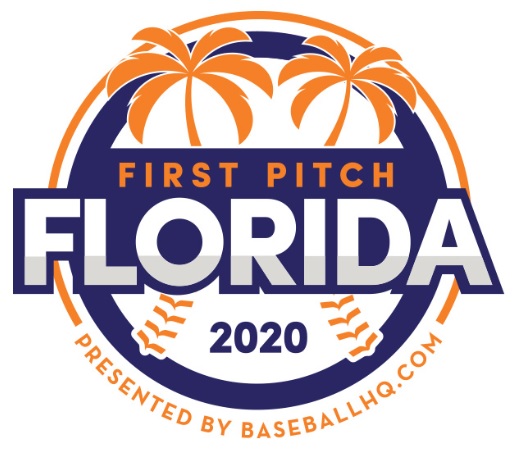 Inaugural Event!
February 28-March 1, 2020
St. Petersburg, FL
A few seats still left!