ROTISSERIE: Waiver-wire well nowhere close to running dry
By Steve Gardner
May 30th, 2019 1:03am
This article appeared in the May 29 issue of Sports Weekly.
The past couple of weeks have been quite the prospect party in Major League Baseball. With so many of the game's top young players getting promoted, it's almost as though the prospect piñata has been broken open and created a fantasy free-for-all. The big kids with the hefty free agent budgets have jumped in and scooped up the most desirable prizes, while the less aggressive ones ended up empty-handed and feeling left out.
If you missed out on the likes of Austin Riley, Keston Huira, or Cavan Biggio, all is not lost. The Super Two cutoff, the amateur draft, and the trade deadline will offer many more opportunities over the next few months to find potential difference-makers on the waiver wire.
Let's take a speculative look at who might be available down the road in each of the three main fantasy formats.
Yordan Alvarez (OF/DH, HOU): Alvarez, 22, may be the next-best prospect on the verge of a promotion. With his .363/.445/.780 slash line and 20 home runs at Class AAA Round Rock (Texas), there's little left for him to prove before jumping to Houston. The Astros have an open spot on their 40-man roster, but it might be a bit harder for Alvarez to crack the 25-man. He's not a great defender, so DH may be his best fit once he's past the Super Two cutoff.
Kyle Tucker, Astros (OF, HOU): He fizzled in a 28-game stint with the Astros last season, and got off to a slow start in the minors this year, but all that's a distant memory now. In 25 games in May, Tucker, 22, has hit .359 with 11 homers, 27 RBI, and 24 runs scored. Plus, he's 10-for-10 in stolen bases on the season. However, his experience last season could mean Alvarez gets the call first for service time purposes.
Forrest Whitley (RHP, HOU): Things haven't gone according to plan for Houston's top pitching prospect. He has an ERA over 12.00 in his first exposure to Class AAA. Any comparison to Walker Buehler last season will need to be put on hold. Best case may be David Price in 2008, when the Rays called him up and used him as a high-leverage reliever in September and the playoffs. [Ed.—Whitley was placed on the 7-day minor league IL Wednesday with right shoulder fatigue, so those Buehler comparisons might be on hold even longer.]
Mitch Keller (RHP, PIT): The Bucs' top pitching prospect has added a slider (the same pitch that gave Jameson Taillon a turbo-boost last season) to his arsenal. After going 5-0 with a 3.45 ERA in nine starts at Class AAA Indianapolis, Keller, 23, was promoted May 27 to make his MLB debut against the Cincinnati Reds. He throws hard and he's averaged 10.7 strikeouts per nine innings this season. Although he allowed six earned runs over four innings in his debut and was sent back to the minors, he should eventually claim a spot in the Pirates' rotation.
Zac Gallen (RHP, MIA): The 23-year-old right-hander may be having the best season of any minor league pitcher. In 10 starts at Class AAA New Orleans, Gallen has a 1.74 ERA (with a ridiculous 0.66 WHIP), 80 strikeouts, and 11 walks in 67 1/3 innings. The Marlins figure to be active at the trade deadline, which could conveniently open up a rotation spot in one of the majors' most pitcher-friendly parks.
Veteran pitchers: There could also be help on the way from a number of starters working their way back from injuries. Jimmy Nelson of the Milwaukee Brewers has already made several minor league appearances after missing all of last season due to shoulder surgery.
The Oakland Athletics also have lefty Sean Manaea (shoulder) and righty Jharel Cotton (elbow) potentially ready to return in another month or so.
And with the June 3 draft eliminating the draft pick compensation for signing Dallas Keuchel and Craig Kimbrel, both of them could help a fantasy team considerably over the season's second half.
The July 31 trade deadline is always a major milestone in single-league fantasy formats, with interleague deals bringing fresh (and frequently high-level) talent into the player pool. Some potential trade targets:
Madison Bumgarner (LHP, SF): Proven postseason experience is coveted in October, which is why the former World Series MVP would make an excellent acquisition for the final two months of the season. Bumgarner's strikeout rate has risen along with his velocity this season. He could be a true difference-maker (like Justin Verlander in 2017) for an AL contender.
Anthony Rendon (3B, WAS): The Nats have been this season's biggest disappointment, and Rendon is set to become a free agent this winter. If Washington's front office had any regrets about not trading Bryce Harper last year, they'll have an opportunity for a do-over with Rendon, whose 1.079 OPS ranks fourth in the majors.
Sean Doolittle (LHP, WAS): An AL team with issues closing games (Boston? Minnesota?) could get a very good one who also comes with a $6.5 million team option for 2020.
Scooter Gennett (2B, CIN): Gennett may miss a few more weeks with a strained groin, but a late June return should give him plenty of time to prove he's healthy enough to contribute down the stretch. With Gennett a free agent at the end of the season, a trade would allow Nick Senzel to move back to the infield.
With so many teams in playoff contention, the demand for additional talent figures to be even greater in the National League, even if there are fewer big names in the AL to pursue.
Corey Kluber (RHP, CLE): If the Indians can't mount a playoff charge of their own, they could make one of the top starters in the majors available. If cutting payroll is a priority, unloading Kluber or Trevor Bauer would go a long way toward accomplishing that goal.
Mike Minor (LHP, TEX): What Minor has been able to do in hitter-friendly Texas (2.55 ERA, 9.2 K/9) has been extremely impressive. Teams light on lefties in their starting rotations (St. Louis, Philadelphia) might have some interest.
Jose Abreu (1B, CHW): One of the game's most consistent hitters, Abreu has shown his power is on the way back up after he posted career lows in home runs (22) and RBI (78) last season. He'll be a free agent at season's end, and the White Sox could keep Yonder Alonso at a much lower price.
Nick Castellanos (RF, DET): Another free agent-to-be whose talent seems to be going to waste on a non-contender. Over the past two seasons, he's averaged .285 with 24.5 homers and 95 RBI.
Hunter Pence (OF/DH, TEX): How to explain Pence's career resurgence at age 36? Perhaps going from San Francisco to Texas has helped, but he's hitting the ball much harder and in the air more often than he did with the Giants. A .308/.361/.638 slash line will get you noticed. And he has an intangible leadership quality that's already paid off in a pair of World Series rings.
For more information about the terms used in this article, see our Glossary Primer.
Free Weekly eNewsletter
The industry's #1 analytical weekly e-mail newsletter is ABSOLUTELY FREE!
More Information
Shopping Cart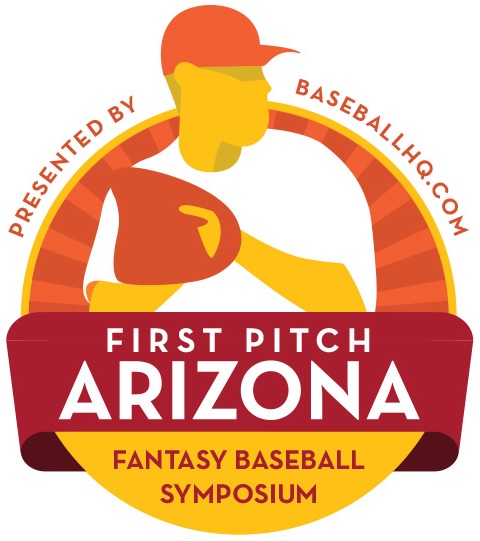 November 3rd-6th, 2022
Registration opening soon!